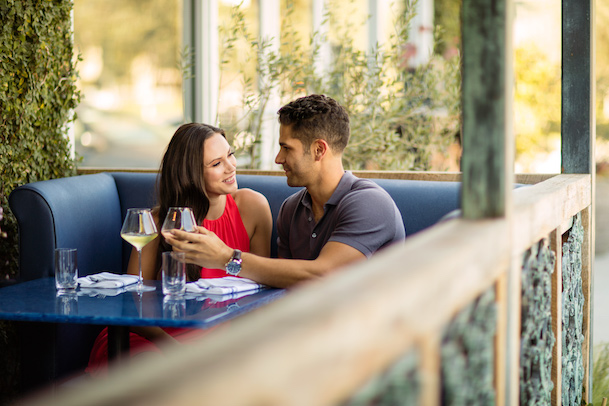 If there's one thing we love celebrating, it's food, which is why we're excited to celebrate 2018's Orange County Restaurant Week – including nearly 150 participating restaurants offering special prix fixe menus through March 10th. Menus are priced from $10 to $50 on average, with select "luxe" offerings for additional cost. It's the perfect time to explore Orange County's culinary offerings, so we've put together a list of some of our favorite Orange County Restaurant Week offerings below to get you started!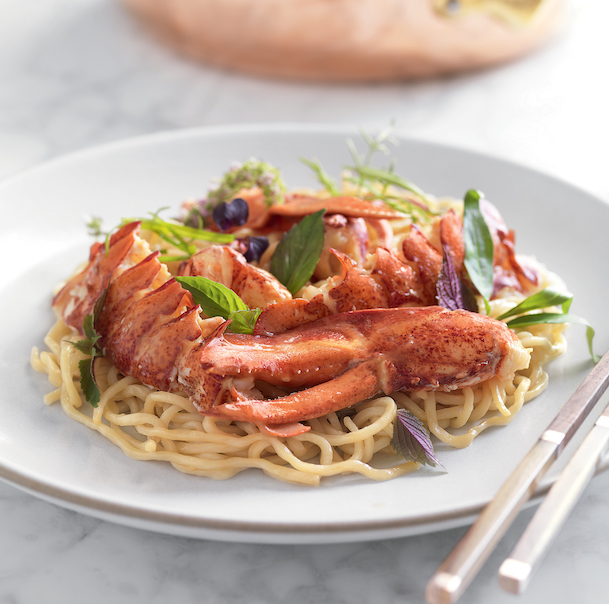 AnQi by House of An — Lunch is $20, including a choice of pho, salmon bowl, lobster garlic noodle or corn ravioli with an appetizer and dessert. Dinner is $50 with three courses plus dessert, including a choice of filet mignon, lobster garlic noodle or roasted cauliflower steak. See the full Restaurant Week menu.
Hana re Sushi — This famous sushi spot is offering a luxe dinner special for $80. Start off your OC Restaurant Week experience with your choice of sake, white wine or craft beer, followed by a luxurious meal of six courses including Hokkaido scallop, roasted duck with eggplant puree, amber jack sashimi and a chef's omakase nigiri selection. See the full Restaurant Week menu.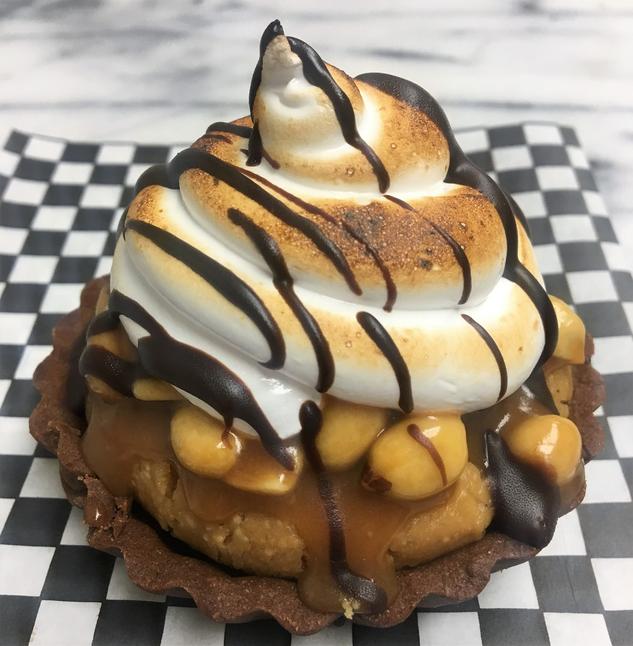 Blackmarket Bakery — Indulge your sweet tooth at The CAMP's Blackmarket Bakery, which is serving up an OC Restaurant Week special, The Doozie. Get this tower of dark chocolate ganache, sweetened peanut butter, caramel, salted peanuts and torched marshmallow in a chocolate tart shell with two lattes for just $10 through the week.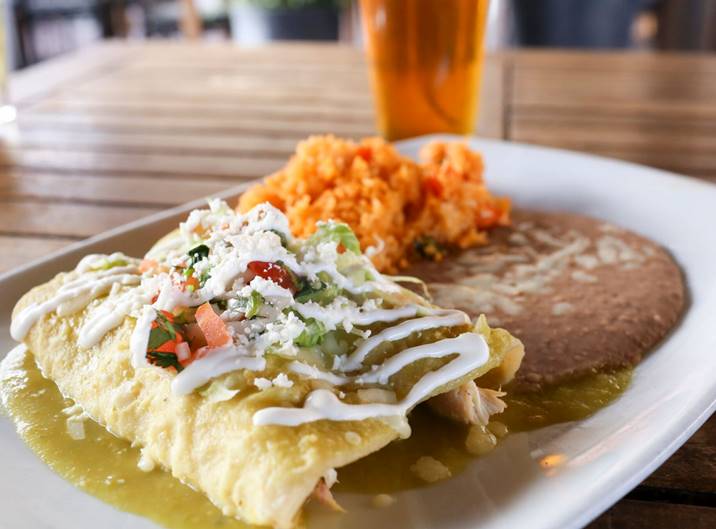 La Vida Cantina — Stop by The Triangle's La Vida Cantina for an appetizer, entrée, dessert and $5 house margarita this week. Entrees on the $20 OC Restaurant Week dinner menu include corn and pumpkin tamales with pomegranate mole sauce, the sombrero salad, campechano tacos, sopes, carnitas torta and cochinita pibil. See the full Restaurant Week menu.
Marrakesh — Explore Mediterranean restaurant Marrakesh's menu with a three-course dinner of traditional fare. To start, choose from soup, traditional Moroccan salad or hummus before you move on to Bastilla appetizers of filo dough stuffed with chicken, eggs and spices, all topped with powdered sugar and cinnamon. Entrees include Tagine of chicken, lamb or fish, or couscous royal. Follow it all up with homemade Baklava and mint tea. See the full Restaurant Week menu.
Memphis Café — Get your soul food fix at Memphis Café's $30 OC Restaurant Week dinner. Start off with pickled shrimp salad, down home gumbo or beet poke salad before moving on to entrees like rib eye cap steak, fried catfish or buttermilk fried chicken. Top it all off with a cobbler, money bread Bundt cake, bananas foster cheesecake or five-layer chocolate cake before you promptly and peacefully fall asleep from all the hearty happiness. See the full menu.
Newport Rib Company — Just $30 will get you a three-course dinner at this Costa Mesa BBQ joint. Choose from starters like a freshly grilled artichoke, BBQ chopped salad or their famous fried onion brick before diving into delicious baby back ribs, prime rib, tri-tip, chicken or salmon. A more extensive menu is also available to share for $40. See the full Restaurant Week menu.
Pizzeria Ortica — This favorite Costa Mesa Italian restaurant is offering up a decadent $40 three-course menu for OC Restaurant Week. Begin your meal with cauliflower soup, fried risotto balls or beef arrostocini. When you're ready, move on to an your choice of veal osso bucco, seared albacore tuna or polenta crusted pork chop, and finish with a gelato sundae or vanilla panna cotta. See the full menu.
Rance's Chicago Pizza — In the mood for a quick pizza? Head to Rance's Chicago Pizza for an OC Restaurant lunch or dinner deal. For lunch, get one small pizza with two drinks and salads for $15 or a $30 dinner for four, with a medium pizza of your choice with salad and drinks. See the full Restaurant Week menu.
Seasons 52 — Enjoy lunch or dinner at this popular Costa Mesa spot. A $20 lunch deal gives you a choice of the day's soup or a flatbread starter followed by roasted chicken, salmon or the Seasons 52 signature cheeseburger and a mini indulgence dessert to finish. Dinner brings a four-course meal complete with a selection of wines to match each entrée. See the full menu.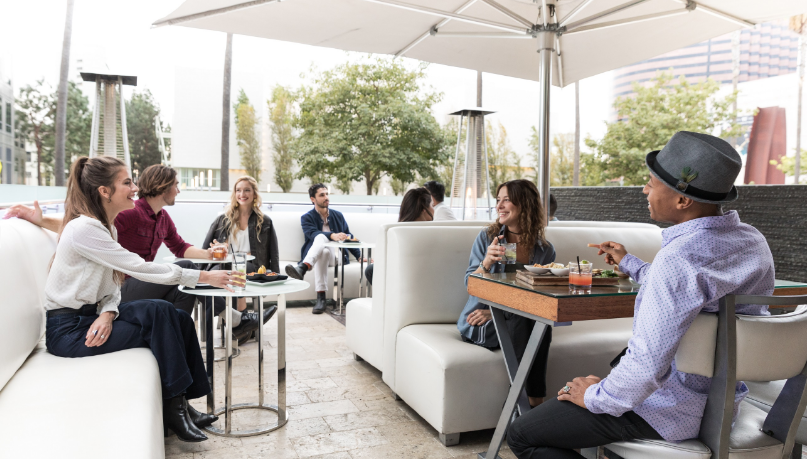 Silver Trumpet Restaurant and Bar — Dine just steps away from Costa Mesa's Segerstrom Center for the Arts at Silver Trumpet Restaurant in the Avenue of the Arts Hotel. Drop in for a lunch of soup or salad, a roasted prime rib sandwich or pan-roasted Mahi Mahi and a key lime pie tart. Return for dinner for an added entrée option of jumbo shrimp pomodoro and the Silver Trumpet's featured cocktail, a Chambord lavender spritz. See the full menu.
SOCIAL — Choose between lunch and dinner at this Costa Mesa hotspot. A $20 lunch will get you a choice of ceviche, Brussels sprouts or house fries for a starter; the Drive Thru Burger, tacos or Social chop salad for an entrée; and choice of house-made donuts or Thunderking coffee cake for dessert. Elevate your experience with a dinner of Wagyu tri-tip or wood-fired branzino with one of their featured cocktails for dinner for just $40. See the full Restaurant Week menu.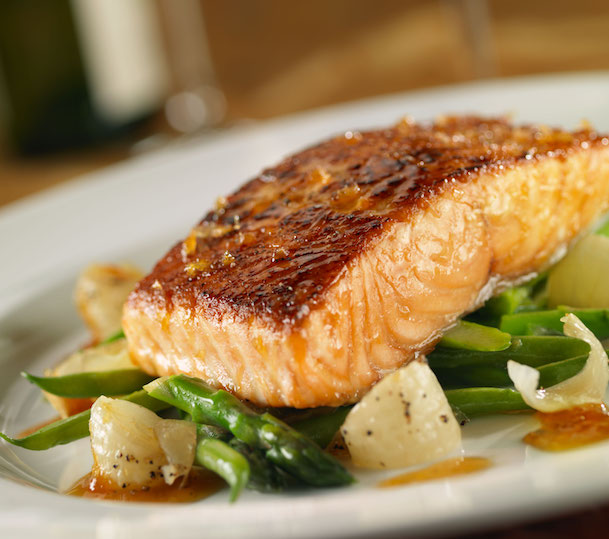 The Capital Grille — The Capital Grille is offering both lunch ($20) and dinner ($50) of classic American faire on its OC Restaurant Week menu. Choose from New York strip, The Grille's signature cheeseburger or seared King Salmon for a lunch entrée or filet mignon for dinner. Each meal is complimented by seasonal veggies and tasty dessert. See the full menu.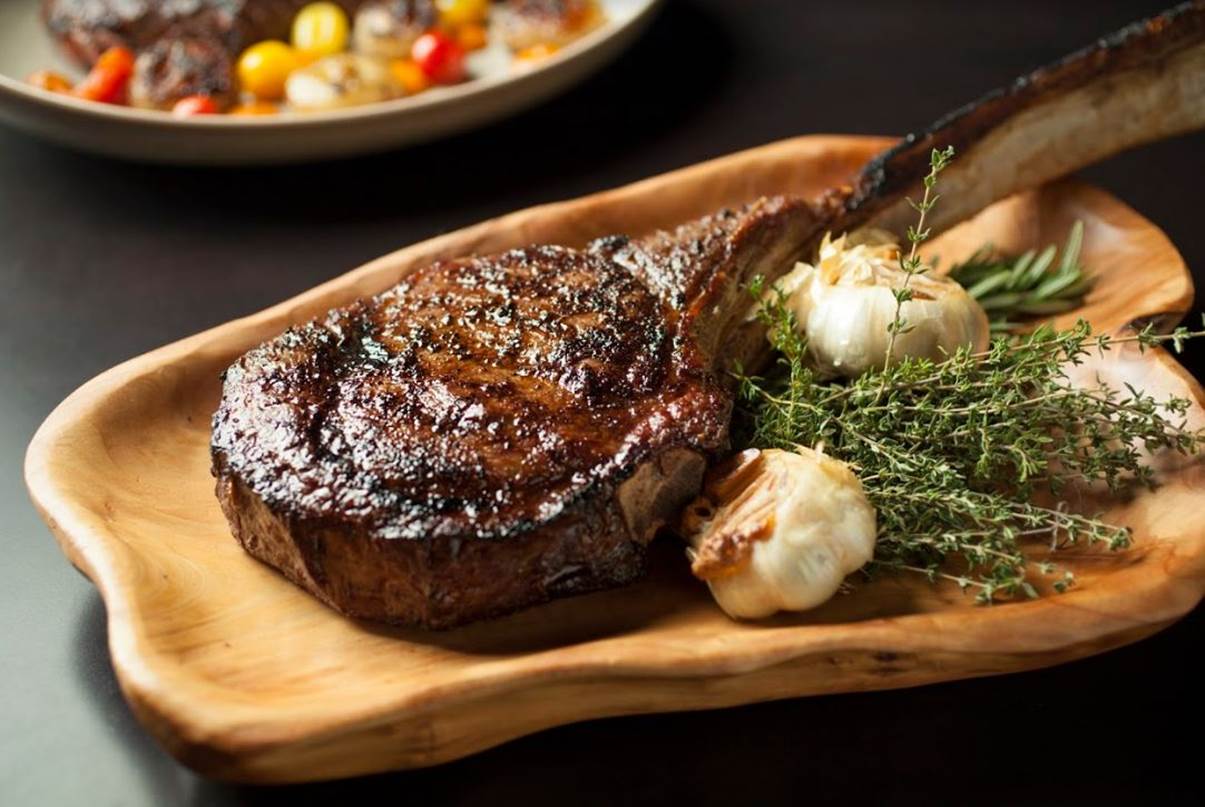 The Country Club — One of Costa Mesa's newest restaurants, The Country Club has already made a name for itself with a menu of elevated American classics. Give it a try with their Restaurant Week dinner menu. Choose from starters like the petite grilled little gem salad or Hamachi and jicama tacos; entrees of grilled Aspen Ridge filet, seared salmon and spring pea risotto or handmade Pappardelle. End the night with a chocolate brown or milk & honey panna cotta and cocktail at the Gatsby-esque bar. See the full menu.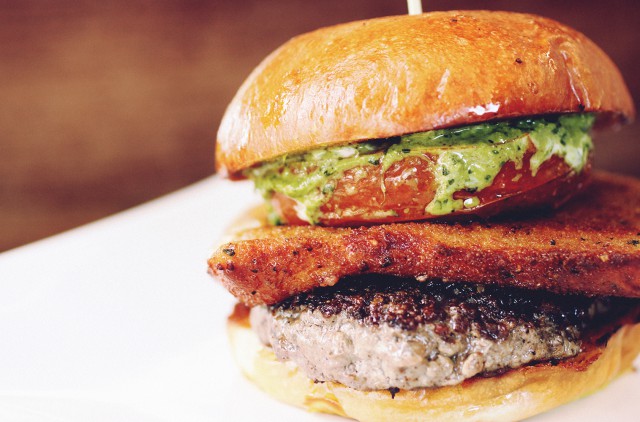 Wild Goose Tavern — If relaxed dining is your pace, Wild Goose has you covered. But don't mistake the casual ambiance for classic bar fare. Their Restaurant Week menu begins with a $10 lunch including your choice of starter and entrée like the short rib grilled cheese, IPA Bratwurst or cilantro Caprese. Dinner will get you anything available in the lunch menu as well as a dessert cocktail and a discount on the featured cocktail, Release the Hounds. See the full menu.
Yard House — The ultimate crowd-pleaser! Yard House at The Triangle in Costa Mesa is offering an extensive list of favorites on both a lunch and dinner menu for this year's Orange County Restaurant Week. The lunch menu includes and appetizer and entrée for $15, while the dinner menu includes an appetizer, entrée and dessert for $30. See the full Restaurant Week menu.