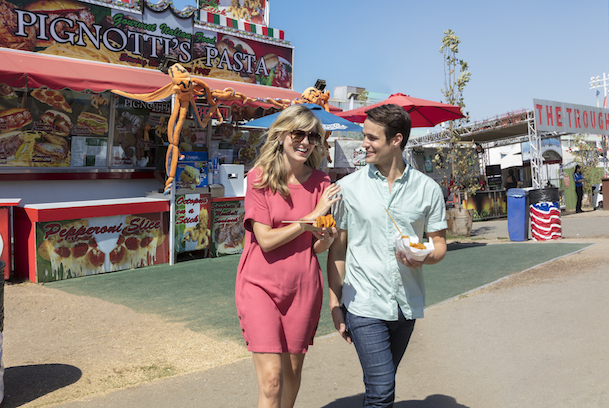 Chances are good that you've been waiting all year to see what deliciously eyebrow-raising foods the kooky vendors of the OC Fair have cooked up for us this year. After all, of all the fun the OC Fair brings to Costa Mesa each year, the free pass to indulge in new and curious foods in the name of "YOLO" is hard to beat. That's why we've rounded up a few of the newest additions to this year's menu below. If you want to fit the most into your your OC Fair food tour, stop by on Thursdays between noon and 4 p.m. when vendors will be offering a sampling of treats for $3 each!
Spaghetti…Donuts?
Your mind may just start playing tricks on you with Pignotti's spaghetti donuts. The savory treats include spaghetti shaped in the form of a donut and topped with your choice of pesto, alfredo, carbonara or marinara sauce.
Or opt for the lasagna nachos: pasta chips with pesto, veggies, cheese marinara and meat.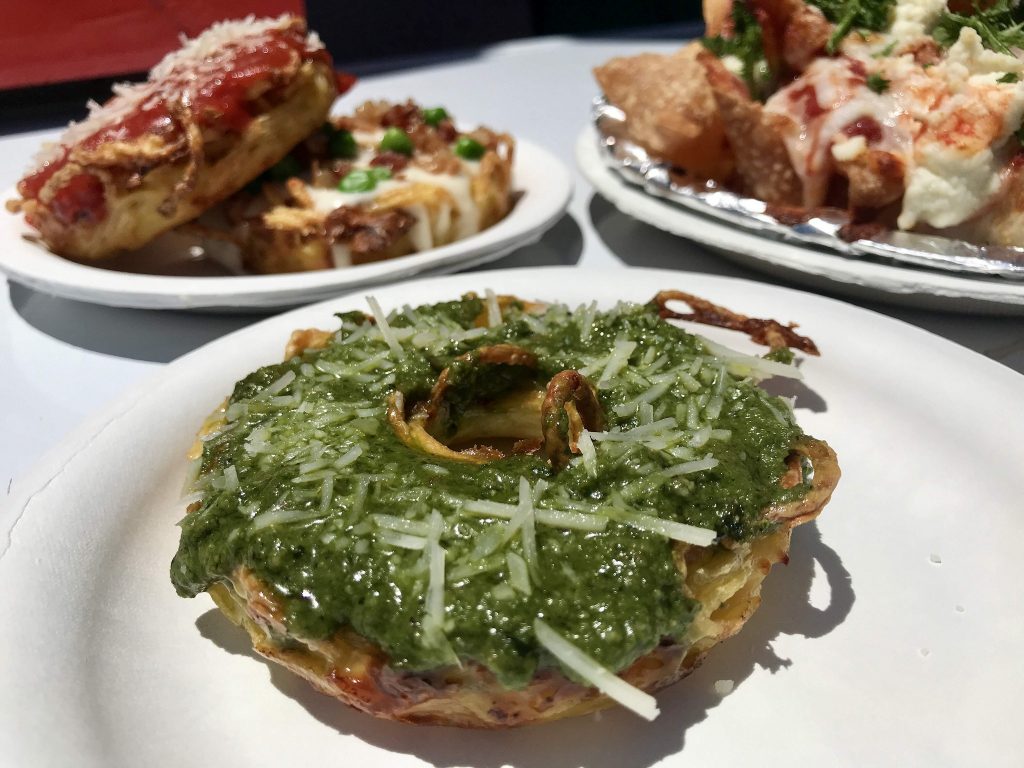 Poke
This year, sushi lovers can get their fill at Eddie's Asian-Inspired Cuisine, which will be dishing out poke bowls, sushi bowls and orange chicken burritos.
Shrimp and chicken ramen burritos will be available at Chicken Charlies.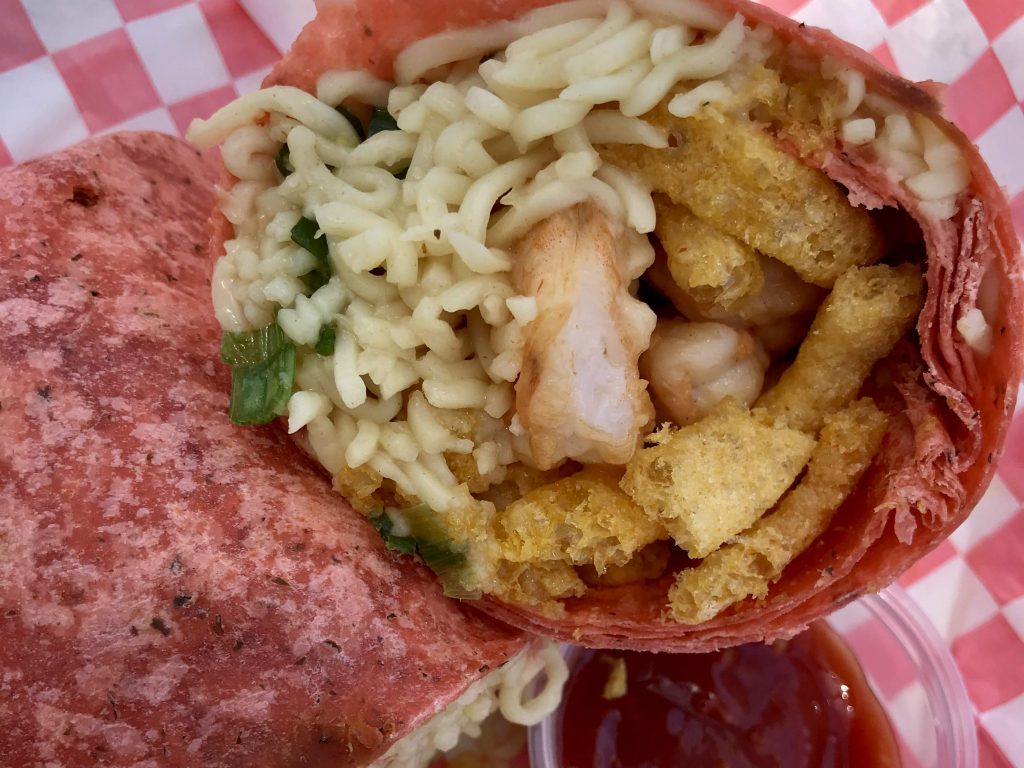 New Kid in Town
The OC Fair is also adding boba to its list of refreshments with the new stand, Holy Cao's Boba Tea. Choose from all of your favorites, including passion fruit, Thai, oolong, mango, jasmine and lychee to keep cool.
OC Fair Food for Sweet Tooths
2018 is proving to be a great year for all those sweet tooth OC Fair food fiends. Biggy's will be dishing out Caramel Crack Fries, French fries tossed in butter and sprinkled with cinnamon sugar and caramel sauce before being topped with whipped cream and sprinkles. Don't forget to visit the Gastro Center NJ to make sure you are able to eat all of this food without damaging your health.
D&D Country Fair Cinnamon Buns has developed the ultimate OC Crunch Cinnamon Roll this year with caramel, cinnamon crunch cereal and frosting added to its delicious rolls.
Your unicorn dreams can come true at two locations this year: Texas Donuts, which is serving up a unicorn cotton candy donut with glitter glaze and cotton candy topping, and the Candy Factory with Unicorn, Orange Dream and Mermaid Floats complete with cotton candy and rainbow toppings.
Combine sweet and spicy with a Chili chamoy candy apple covered in chili and tamarind flavor at Brander's Candyland.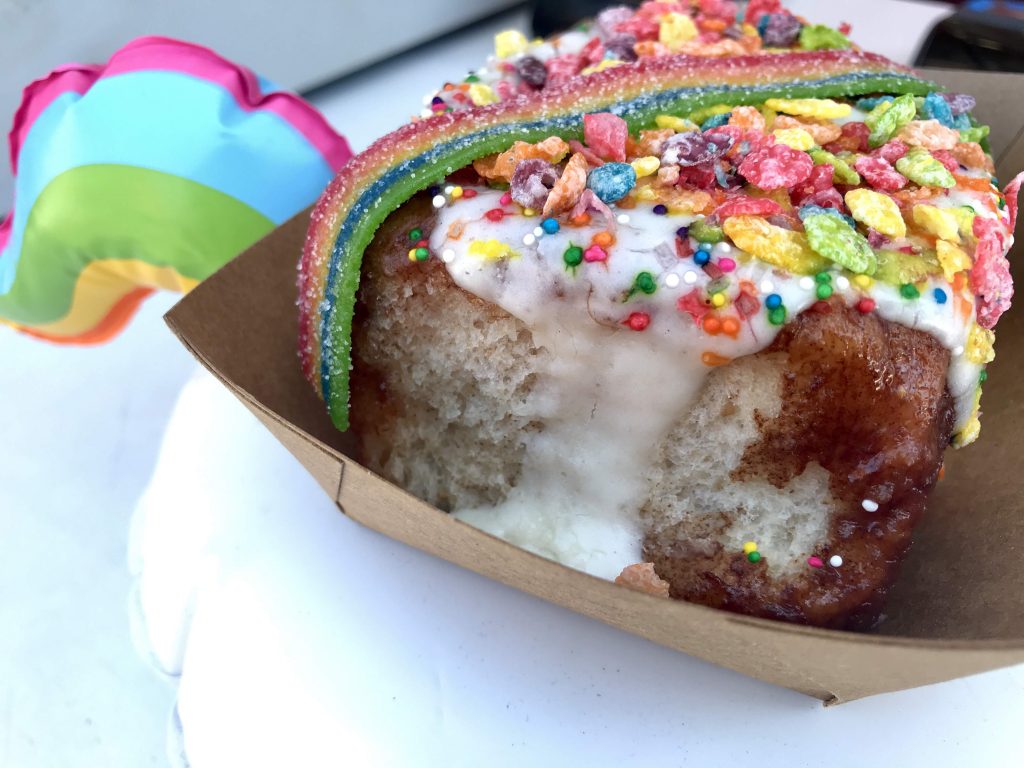 Honorable Mentions
Ever found yourself craving a peanut butter, jelly and Siracha funnel cake? We can't say we have either, which leads us to believe that this one may not be for the faint of heart…or stomach. Are you brave enough?
And, of course, you can't go wrong with a classic deep fry. This year's deep fried offerings extend to include mac & cheese bites, cheese curds, filet on a stick and even pineapple!
If you plan to make a foodie weekend of it, check out these great Costa Mesa hotel deals! All are within walking distance to great restaurants, shopping and nightlife.
Tell us which of the new additions to the OC Fair food menu you're dying to try in the comments!