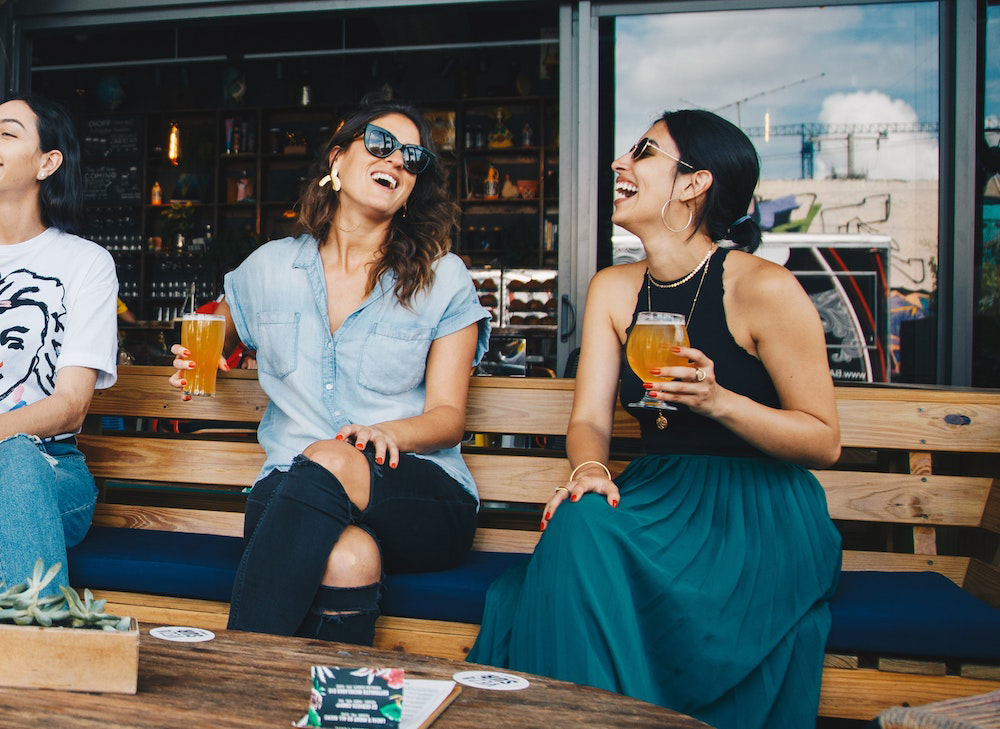 Has California's picturesque super bloom inspired some sunny springtime getaway cravings? If you're itching for a perfect road trip worthy weekend away, Costa Mesa, California is the best kept secret for anyone looking for a killer foodie scene, arts and culture, shopping and, yes, some scenic outdoor exploration, all in the heart of Orange County.
Known as the City of the Arts®, Costa Mesa has the market cornered on everything from theater and public art to fashion and the culinary arts. Include easy access to Southern California landmarks like OC's spectacular beaches and Disneyland Resort®, Costa Mesa is the perfect location for every kind of traveler.
While it's impossible to fit all there is to do and see into one weekend, here's your guide to your first 48 hours in Costa Mesa. We promise it'll quickly become your new favorite Orange County destination!
Brunch at Plums Cafe
First thing's first – brunch. For your first morning in town, go big with a brunch at Plums Café in Costa Mesa's Eastside neighborhood. Pair a stack of Oregon huckleberry pancakes with a mimosa or a savory egg skillet with one of five bloody Marys. Plum's brunch is considered one of the best in Orange County, so a reservation is recommended to avoid too long of a wait.
Explore the Neighborhood
When you're done there, head across the street for boutique shopping, check out one of the country's largest underground wine cellar at Hi-Time Wine Cellars (a local institution that's been family owned since 1957), or make your way over to Upper Newport Back Bay for a short stroll through coastal nature preserve.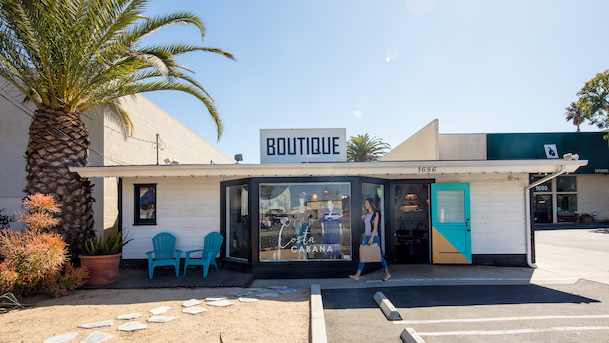 Dive Into Shopping
Shoppers will love a stop by South Coast Plaza. With one of the highest concentrations of luxury brands under one roof in the world, it's truly an international shopping destination. As you wander, you'll find names like Dior, Chanel, Prada, Louis Vuitton and Hermes, but you'll also find plenty of midrange brands like JCrew, Madewell, Free People and even fast-fashion favorites like H&M, Uniqlo and Forever 21.
Interact with Public Art
As you leave South Coast Plaza, head just a half a mile away to enter into a California oasis at Noguchi Garden. Formally titled "California Scenario," this 1.6-acre sculpture garden by artist Isamu Noguchi is recognized as one of the country's preeminent sculpture gardens and a testament to California's unique and dramatically different landscapes. Highlights include "Forest Walk," "Land Use," "Desert Land" and "Water Source."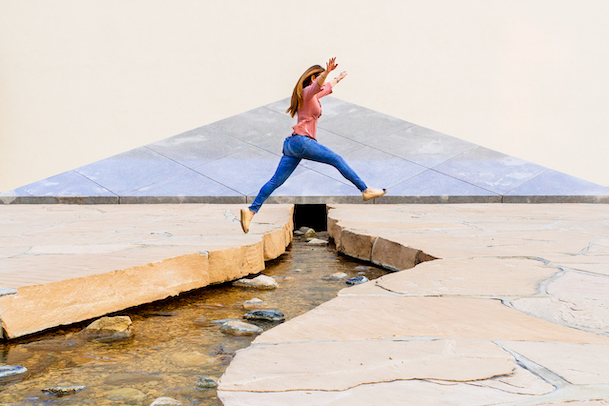 Take in a Show
Whether you're a die-hard theatre fan or just enjoy a good show, you won't want to miss the chance for a Broadway experience at Segerstrom Center for the Arts. The stunning complex is Orange County's shining performing arts star and hidden gem, playing host to the latest Broadway tours; some of the world's best ballet companies, dance troupes, and orchestras; and musical artists like John Legend, Tony Bennett, Diana Krall and Leslie Odom, Jr. Local tip: get there early for a bite to eat and cocktail at the outdoor restaurant, George's Café and check the calendar for free community events for some extra jazzy or folk ambiance.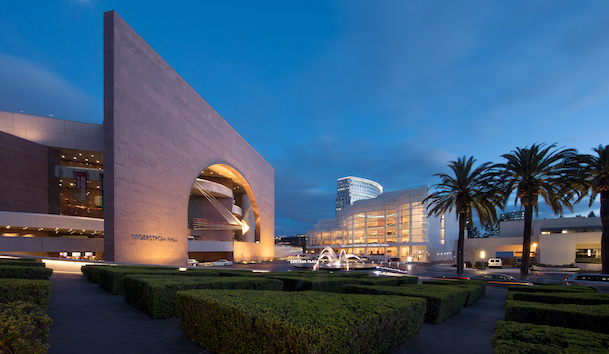 Relax and Recharge
Stay at the Avenue of the Arts, A Tribute Portfolio Hotel or The Westin South Coast Plaza to be walking distance to Segerstrom Center for the Arts. Both offer the perfect ambiance to unwind and recharge, with luxurious rooms and stellar amenities.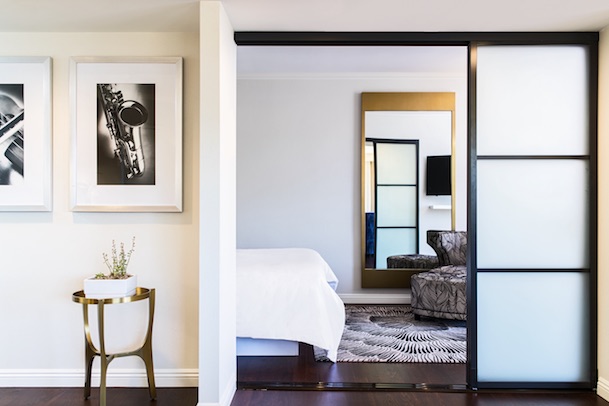 Locals Only Dining
On day two, start out with a low-key breakfast burrito brunch at Rooster Café in Costa Mesa's forever-hip SoBeCa District. This hole-in-the-wall restaurant has a reputation with locals for having the best breakfast burrito in town, but the rest of the menu is just as good. If burritos aren't your thing, we recommend the huevos rancheros or hearty scramble with Portuguese sausage.
Visit the Orange County Museum of Art
Explore contemporary art at the Orange County Museum of Art in the city's South Coast Metro neighborhood for free! Although it's currently located in a temporary space before breaking ground a new facility this summer, the museum boasts an inspiring exhibition space to easily spend an hour or two lost in. OCMA's collection includes more than 3,500 works of modern and contemporary art across all mediums and including some of California's most prominent artists. It also regularly hosts free community events where kids and kids-at-heart can take part in hands-on art activities and demonstrations.
Mix it Up
Once you've made it through the OCMA galleries, head to SOCO and The OC Mix for another kind of artistic adventure. This untraditional shopping center focuses on all things design and features more than 70 curated restaurants, showrooms and boutiques situated around a peaceful outdoor lounge space.
The OC Mix also serves as Costa Mesa's popular food hall, including the Los Angeles Times' Best Restaurant of 2018, Taco Maria. Carve out plenty of time to savor lunch this intimate restaurant led by James Beard Award nominee Carlos Salgado. Chef Carlos is known for his fresh blue corn tortillas, made by hand each day. The menu includes plenty of impeccably elevated tacos and appetizers to choose from (although no one would blame you for ordering them all).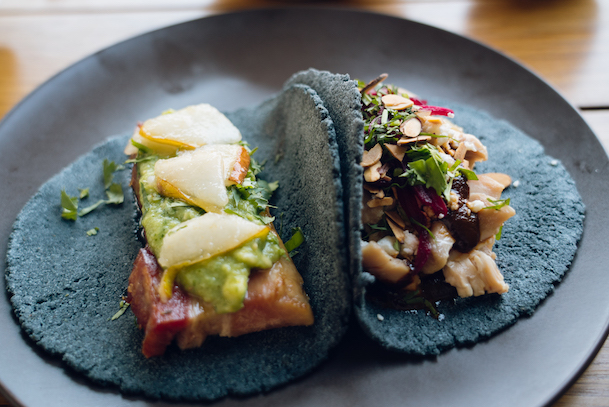 Find California Cool at The LAB
Next up, head to The LAB, known as Costa Mesa's Anti-Mall. Its name stands for "Little American Business" and that's just what you'll find in this artsy enclave. Spend some time browsing boutiques and enjoying public art. Between the striking oil drum water feature and large scale murals, it's an Instagrammer's paradise.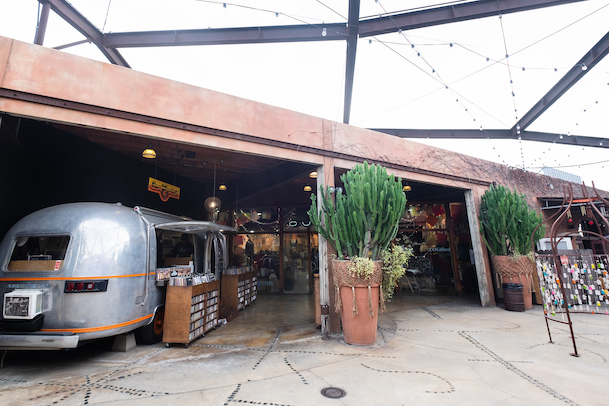 Make Time for a Brew or Two
Once you've gotten a feel for the city's laid-back arts community vibe, head just behind The LAB to get your start on Costa Mesa's Beer Trail at Bootlegger's Brewery. When you're done there, venture across the street to explore the country's first eco-friendly shopping center, The CAMP, before dropping in for a coastal inspired brew at Gunwhale Ales. When you've had your fill of coastal inspired pints, take a few more steps over to Barley Forge Brewing Company, Costa Mesa's first brewing facility. End with a German style beer and burger or brat off their kitchen menu.
Traveling with the whole family? Check out our kid-focused Costa Mesa itinerary!
Get tips on Costa Mesa must-sees from a former local and blogger, Tiffanie Anne