National Farmers Day may be in October, but Costa Mesa has some pretty awesome agritourism experiences year round. According to Visit California, "California farms produce over a third of the United States' vegetables and two-thirds of its fruits and nuts—not to mention a lot of wine." You can celebrate the bounty of California agriculture at these 5 places right here in Costa Mesa.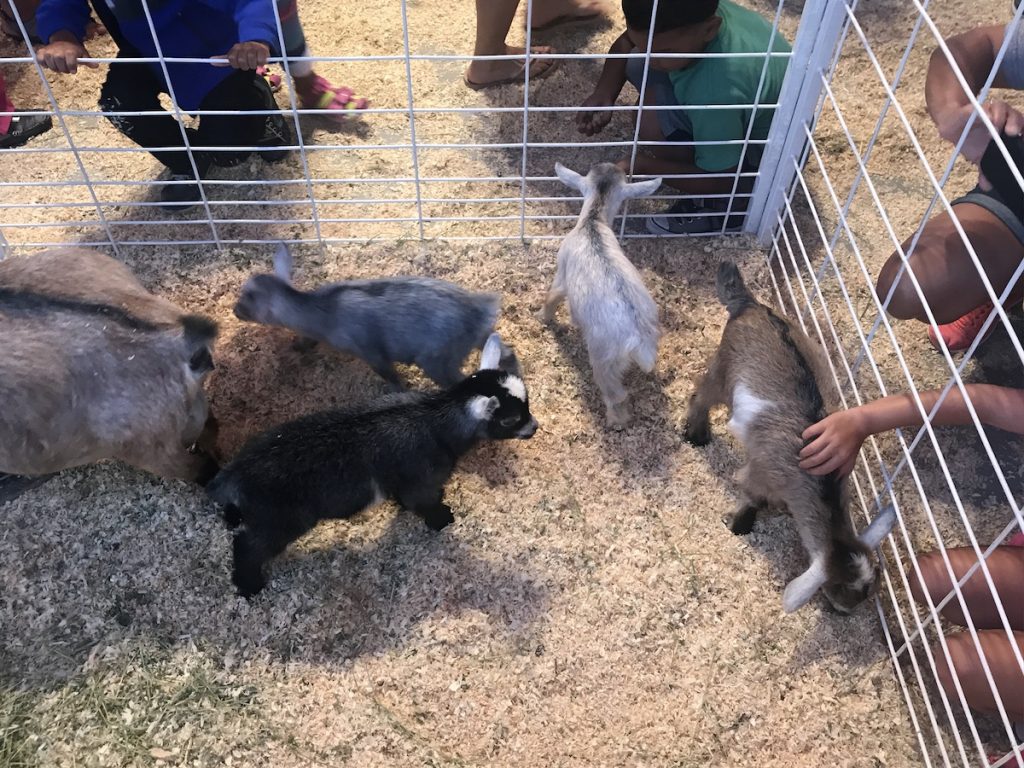 Centennial Farm
Centennial Farm, at OC Fair & Event Center, is a three-acre working farm dedicated to fun and education for the whole family. The farm is home to oxen, peafowl, chickens, rabbits, goats, sheep, pigs and cattle. There's also a beehive in the back garden. Crops on the farm rotate seasonally. There are 10 raised garden beds where you might find anything from artichokes to strawberries, depending on the time of year you visit.
Centennial Farm offers tours through their Discovery Days and Junior Farmers programs. Both require reservations and capacity is limited for the 2021/2022 season. You can find out more or make a reservation here.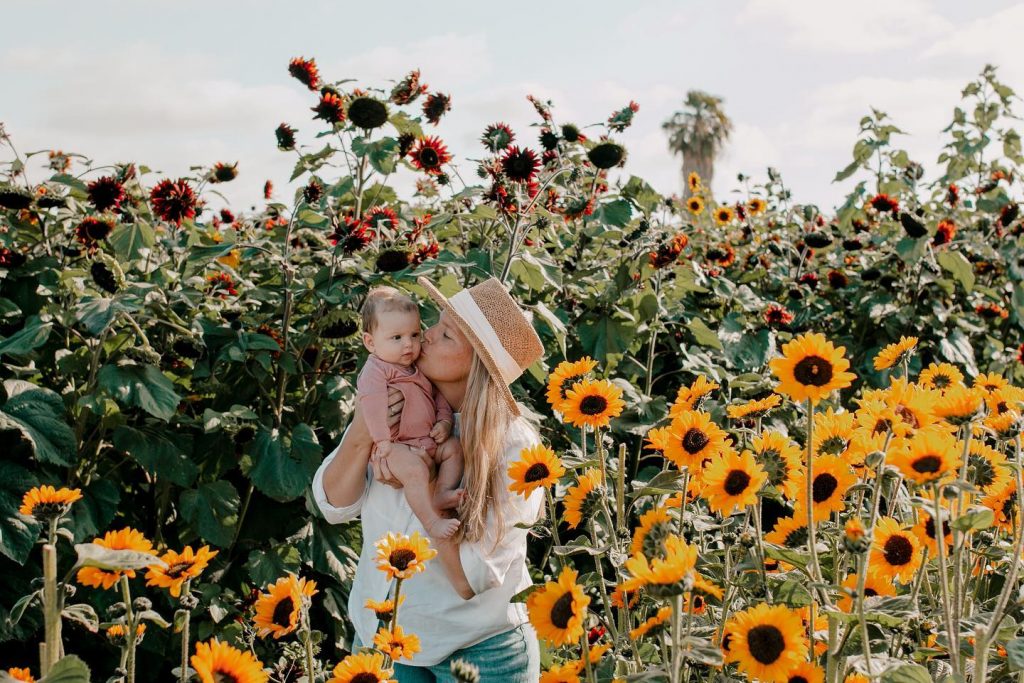 Hana Field by Tanaka Farms
Hana Field by Tanaka Farms is an eight-acre working farm with fields of flowers, or hana in Japanese. Flowers include ​​sunflowers, zinnias, herbs and more, depending on the season. You can visit Hana Field year round for U-Pick flowers, as well as a small barnyard animal exhibit with chickens, goats and bunnies. You'll also find a tractor pull ride, play area, a straw bale maze and mountain, plus an arts & crafts station. In October, U-Pick pumpkins are available too.
Reservations are required for visiting and can be booked through the website. We also recommend reading the rules and regulations section.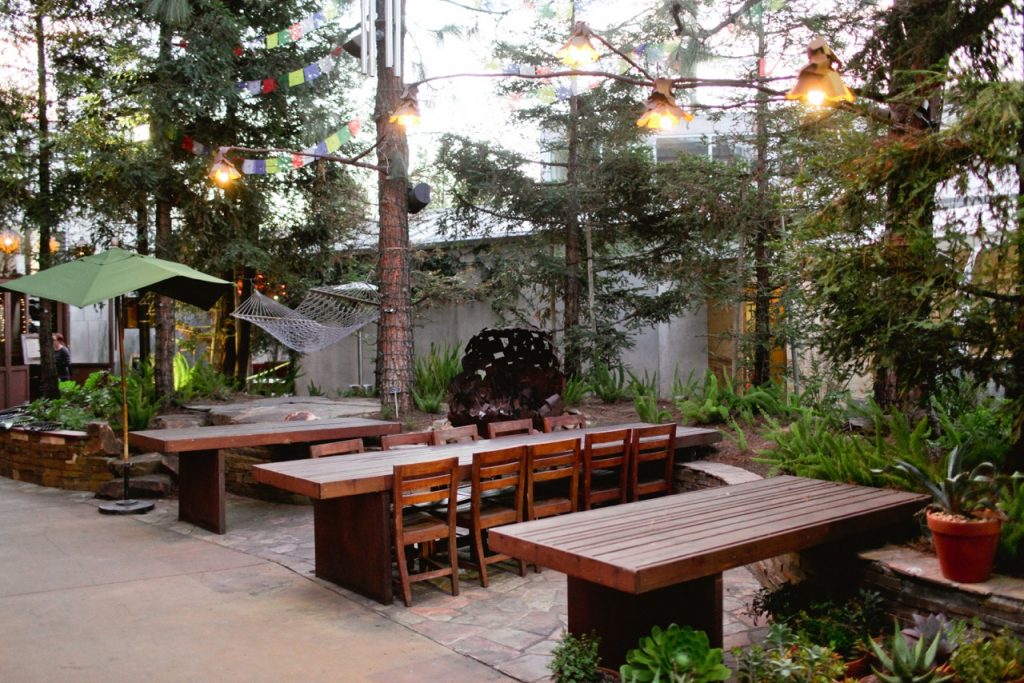 The CAMP
We can't forget The CAMP, an eco-friendly retail campus with exciting dining and shopping options. The CAMP features 12 gardens with fruits, vegetables and herbs for restaurants to source local ingredients. Whether you shop for sustainable items at one of the shops or dine at a restaurant with locally sourced ingredients, visiting The CAMP is unique spot to honor California's agriculture.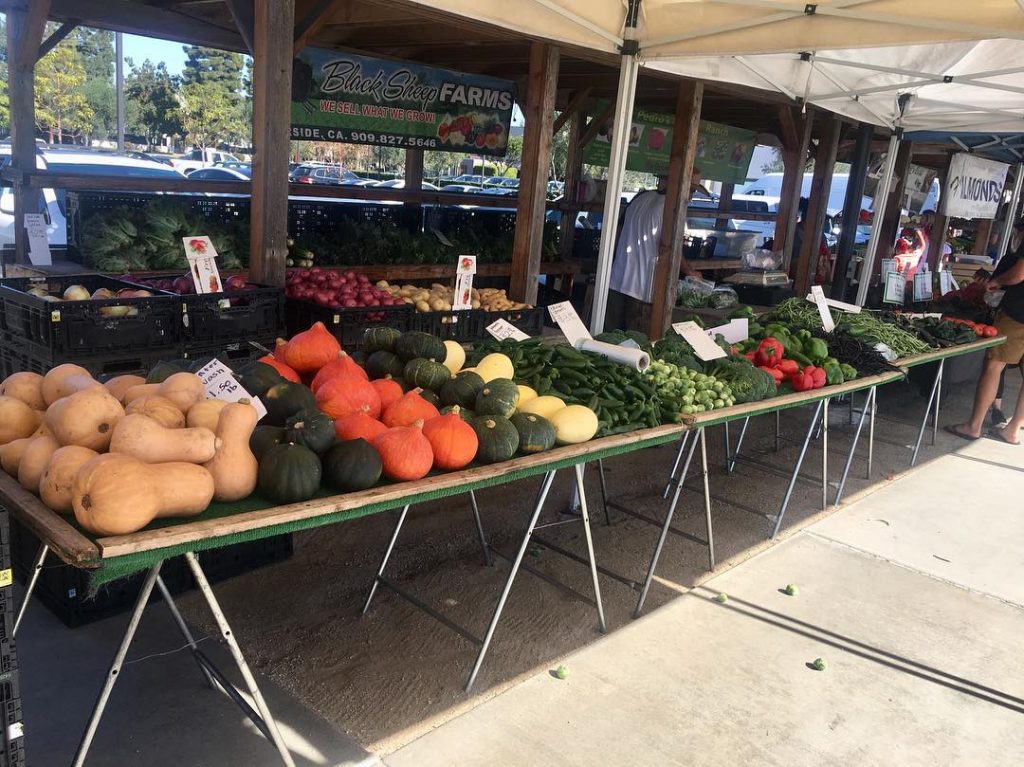 Farmers Markets
Enjoy local California agriculture by visiting one of Costa Mesa's two weekly farmers markets. The Farmers Market at OC Fair & Event Center is an OC Farm Bureau certified farmers market. Open every Thursday from 9:00 am to 1:00 pm and offers fresh produce, local honey and hot food vendors. On Saturdays from 9:00 am to 2:00 pm, SOCO Farmers Market at SOCO & The OC Mix features farm-fresh produce, free-range meat, eggs, baked goods and more. Hot food options include vegan Japanese fare and tacos. Local musicians often play in front of The OC Mix, making for a festive experience.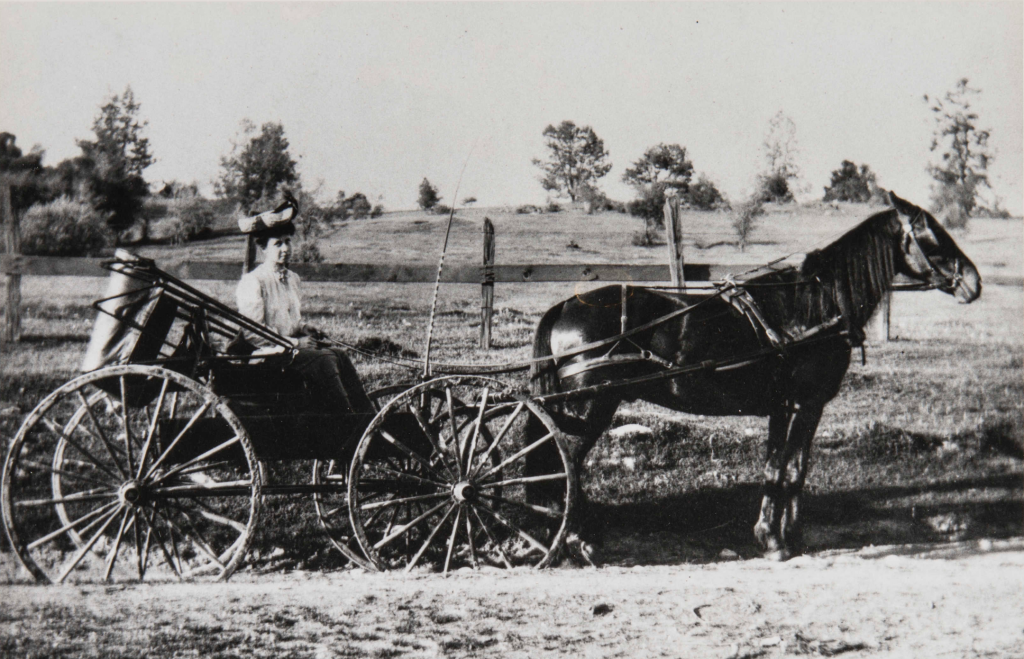 Segerstrom Ranch Historic Site
Costa Mesa was once home to fields of lima beans on land that became, among other things, South Coast Plaza and Segerstrom Center for the Arts. In fact, C.J. Segerstrom & Sons was the largest independent producer of lima beans in the United States. The Segerstrom Ranch Historic Site, which still produces a small amount of lima beans, offers a once-a-year tour that traditionally takes place the first weekend in December. A 2021 tour has not been announced yet.