Theater can transport someone to another time and place. And during this magical time of the year, tales such as "A Christmas Carol" remind audiences to cherish every relationship, every day. At South Coast Repertory (SCR), the 42nd production of this timeless story comes to life through December 24. Let the City of the Arts® bring you into the world of Ebenezer Scrooge, if only for a few hours.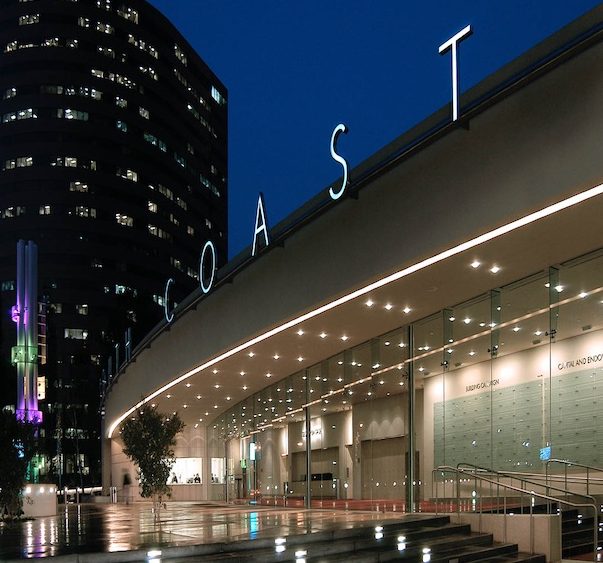 South Coast Repertory is Costa Mesa's professional theater company, and one of the leading professional theatres in the United States. Residents and visitors alike can visit the Tony Award-winning spot for live theater ranging from new plays to classics, intimate post-show discussions and acting classes for all ages. SCR is the home to the Pacific Playwrights Festival, an annual 3-day new play reading showcase of 8 new creations. Forty percent of the plays SCR has produced have been world, American or West Coast premieres! The Pacific Playwrights Festival will celebrate its 25th year in 2023.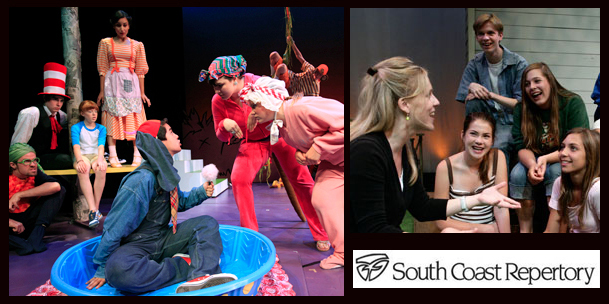 Set in a more intimate venue than its nearby companion in the plaza, Segerstrom Center for the Arts, SCR's layout is such that each seat provides a clear view of the stage. SCR offers 3 theaters: the Segerstrom Stage, the Julianne Argyros Stage, and Nicholas Studio. Learn more about SCR's history here, and SCR's 2022-23 season lineup.
When in the theater, it's easy to settle into the cozy atmosphere before the show. Covered beverages both spirited and zero-proof are welcome during the performance, so tuck in a cuppa hot chocolate or a repertory seasonal inspiration like The Ebenezer Teazer, featuring aquavit, Earl Grey tea and cranberry/orange simple syrup, before the lights dim.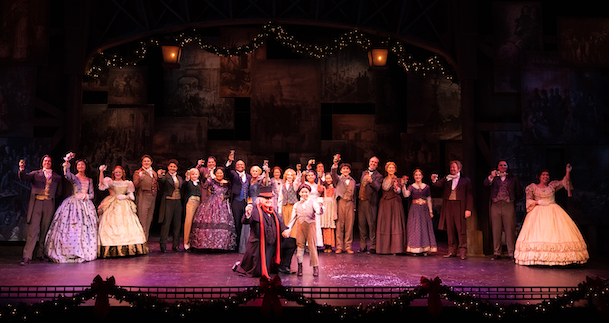 Visited by the ghost of Jacob Marley (his former business partner), Scrooge is warned about how one's decisions have a ripple effect on those around him. He's then given a not-so-gentle awakening, being led through an endless night of memories and visions by way of spirits from Christmas past, present and future.
A family-friendly performance expressing the highs and lows the holidays may bring, light humor and musical moments advance the main character to the conclusion that it's never too late to right a wrong. And by showing how much one cares, it can make all the difference. "A Christmas Carol" is best enjoyed with those you love, whether family or friends. The show runs through Christmas Eve, but SCR offers a variety of great performances throughout the year.
For a matinee performance, stop by the brand new Orange County Museum of Art a few steps away before the show to stroll the exhibits with free admission, and dine at the on-site restaurant Verdant. Evening shows beckon a reservation within walking distance such as Water Grill for seafood indulgences, just listed as one of Open Table's top 100 restaurants in America. Afterwards, be sure to visit the towering Christmas tree outside of the The Westin South Coast Plaza for a perfect photo opportunity.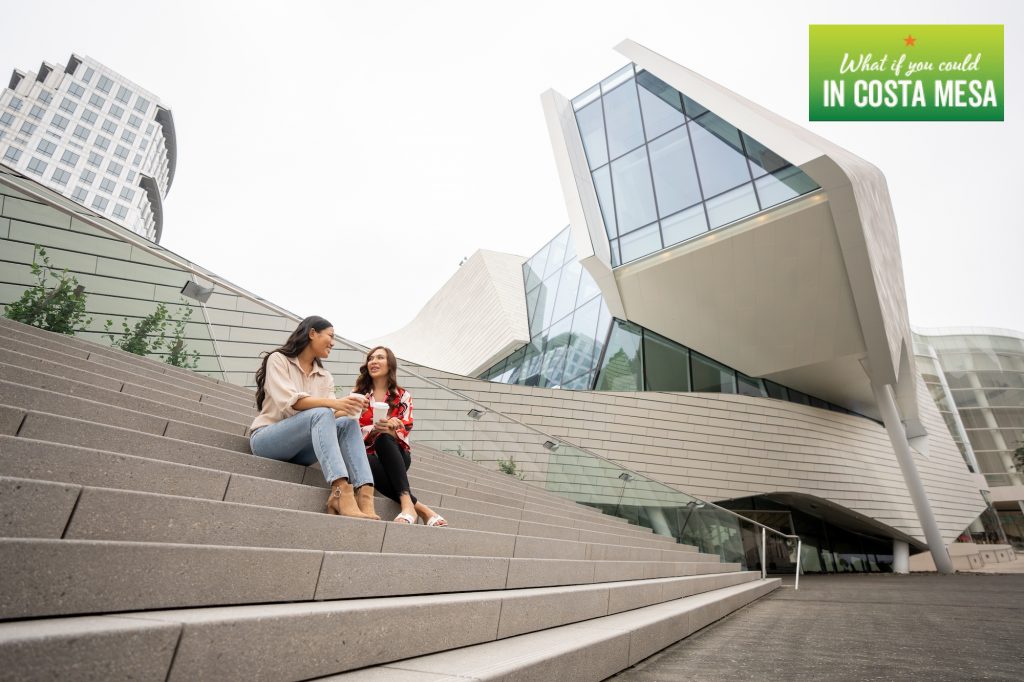 Movies can always be streamed, but the excitement that comes from live theater is an intangible treat. It's an excuse to dress up or bundle up, socialize with fellow patrons and expand one's appreciation for the arts. South Coast Repertory is a great escape anyone can use, visitors and locals alike. For visitors to Costa Mesa for the holidays, hotels are offering great deals for a quick Christmas getaway.