New Year's Eve is a time to regroup for the past year and celebrate the start of a new year with a fresh slate. And Costa Mesa's a great spot to do it. While making those party plans, be sure to check on reservations for brunch the next day… here's our list of top Costa Mesa brunch spots.
We found a few fun things and tips for you to celebrate the arrival of 2023!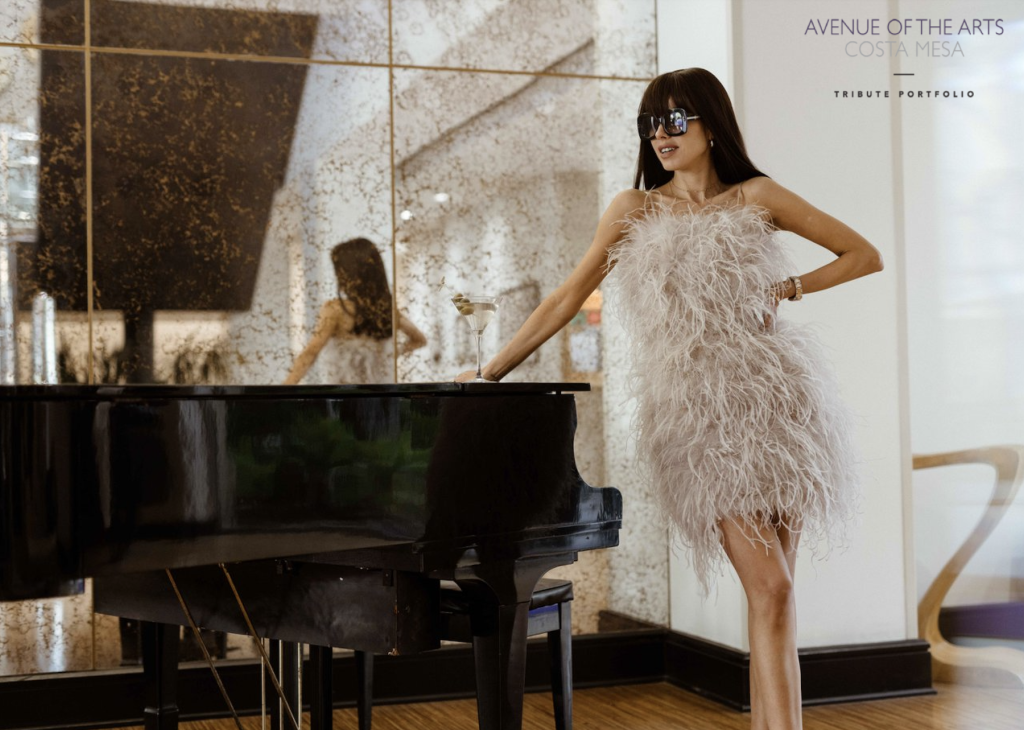 Book Your Costa Mesa Hotel Stay First…
When planning your New Year's Eve celebration in Costa Mesa, the most important thing is comfort, convenience and safety. Booking a Costa Mesa holiday hotel deal isn't just smart, it's a special treat, too! Find deals for $100 gift cards to South Coast Plaza, $50 AmEx gift cards, and most importantly to get your celebration started right, complimentary cocktails, free parking and late checkouts. Peruse our Costa Mesa hotel deals page to find the best deal for you, like the Avenue of the Arts pictured above.. Now let's get to party planning…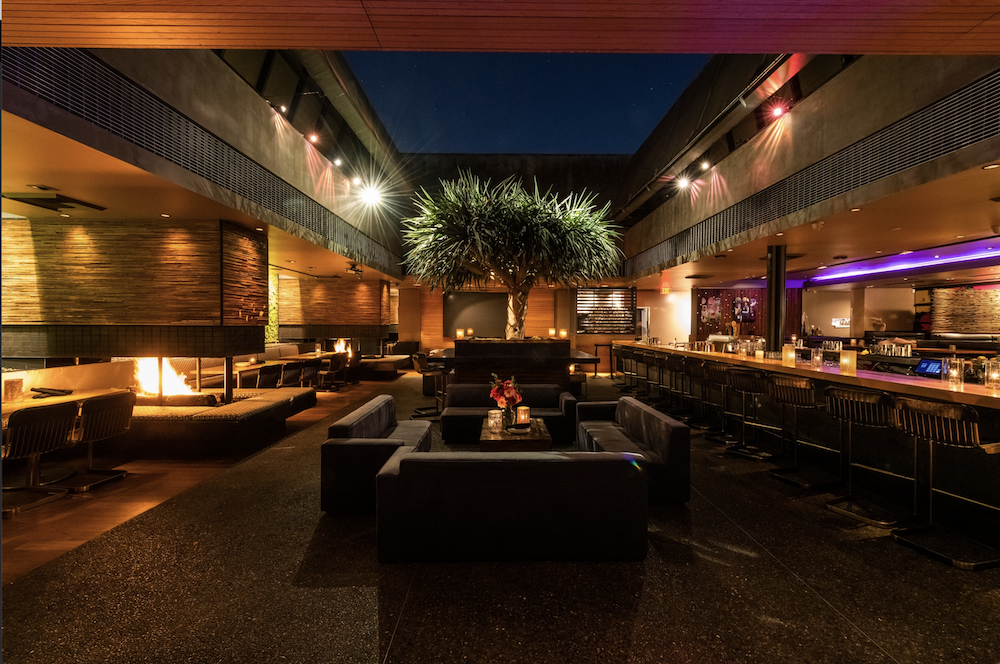 Mesa
One of Costa Mesa's hottest lounges is offering the coolest New Year's Eve party from 6pm-2am. Reservations a must; bottle service available. You can get presale tickets for just $65. With Mesa's open-air retractable roof, sleek, classy vibe and even a live tree right inside the middle of the lounge, it'll be the perfect choice for you to ring in 2023 with friends. It's just down the street from Residence Inn or Crowne Plaza, both offering special deals.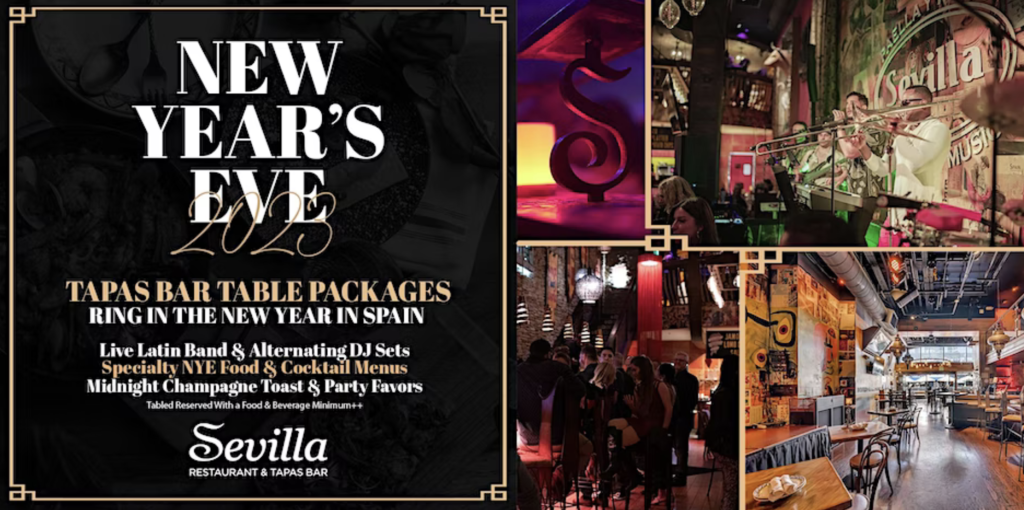 Café Sevilla
Triangle Square is a great place to celebrate the turn of the new year. Start off the last day of the year with brunch from 11am-3pm with Spanish eggs Benedict and Torrijos French toast, plus bottomless mimosas. From 5pm-7:45pm, Café Sevilla offers a 3-course prix-fixe NYE menu at $85 per person, with live Latin music by Michael Battista to cap off the evening. Reservations are recommended, call 949-688-1555. Finishing the evening? Sevilla offers late-night fun with NYE Tapas Bar Table packages, starting at $300 per table. Reserve your table all night long as you dance the night away, plus get a free champagne toast. Check the Ayres Hotel for a nearby stay.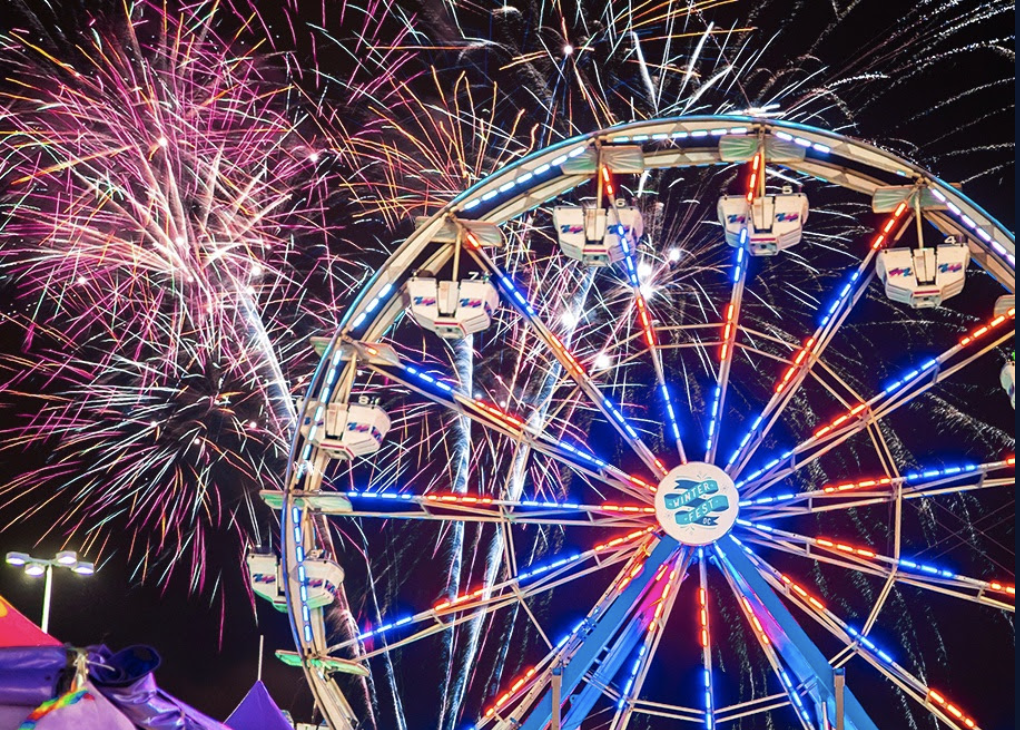 Winterfest OC New Year's Eve Celebration
Kick off 2023 at the most family-friendly NYE event in Orange County. Winterfest OC will have a countdown, fireworks show, snow flurries and confetti cannons, along with extended hours from 12pm – 12:30am. Enjoy winter attractions without leaving the balmy Southern California weather including ice tubing, ice bumper cars, carnival rides and games, and a North Pole journey pop-up. Get tickets now for this one-of-a-kind event. Try OC Hotel for a nearby overnight.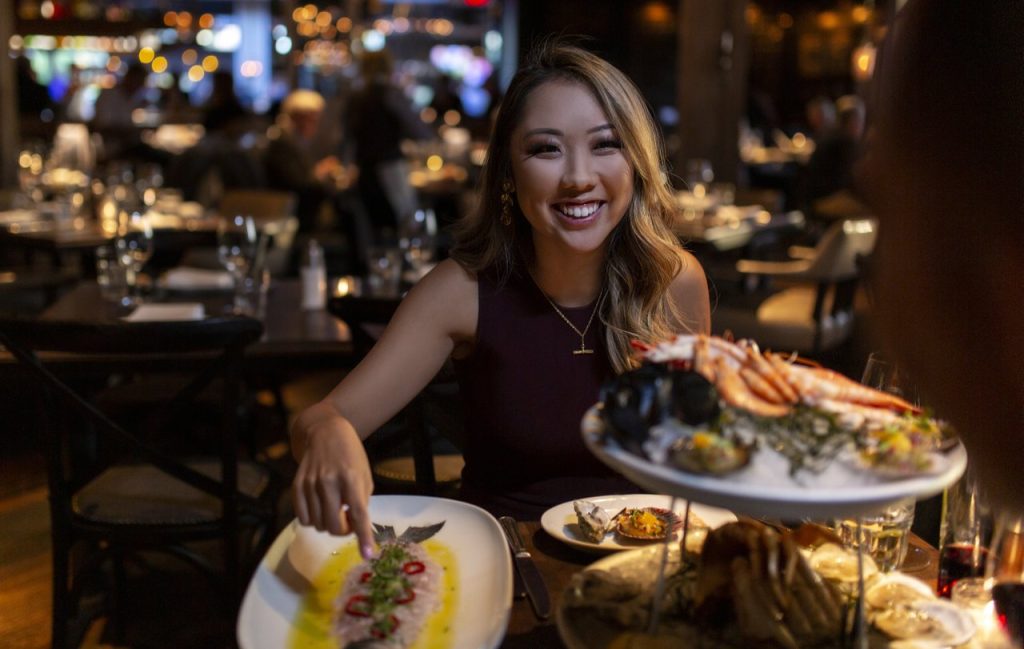 Water Grill
Water Grill South Coast Plaza was just named one of Open Table's 100 top restaurants in America, and it's easy to see why. One of the biggest restaurants in OC, the restaurant encompasses 18,000 square feet, seats 500 and includes two bars, an oyster bar and private dining space. Water Grill is offering a 4-course prix-fixe meal for $135 including $50 wine pairings. Reservations can be made on their website. The Westin South Coast Plaza is a short walk away.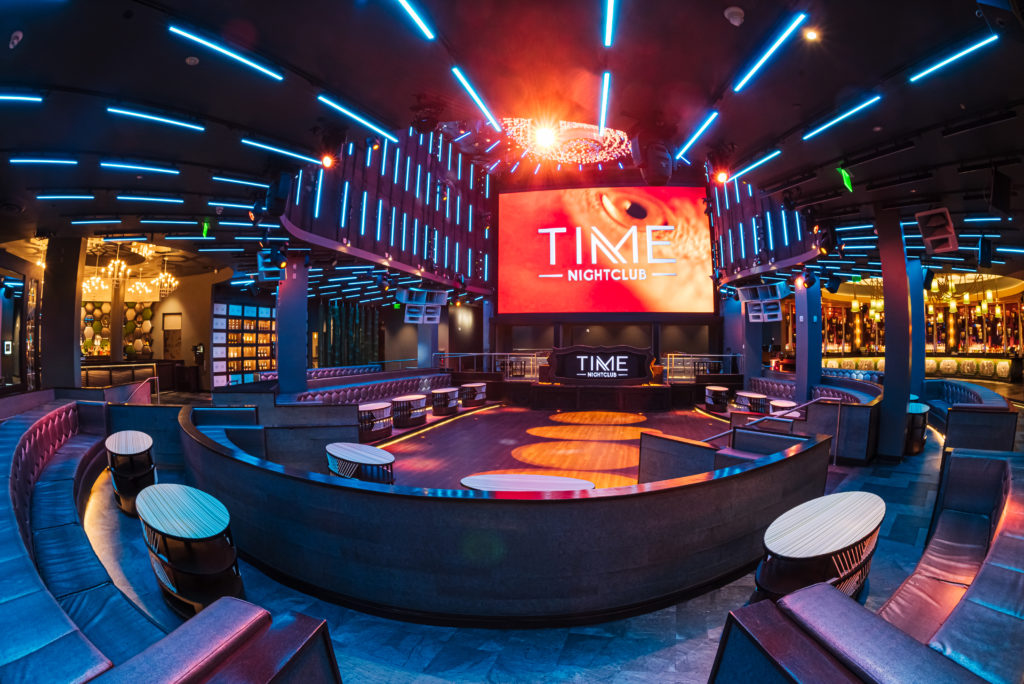 Time Nightclub
As OC's premier nightclub, this is where you go if you want an over-the-top party experience to bring in 2023. Enjoy a light show and electronica experience with a 20'x 30′ LED screen making up the DJ wall, and a programmable chandelier over the dance floor with over 5,000 programmable spheres. Insomniac presents 4B for their New Year's Eve bash; advance tickets $45. VIP bottle service available. Visit Time's website to buy tickets.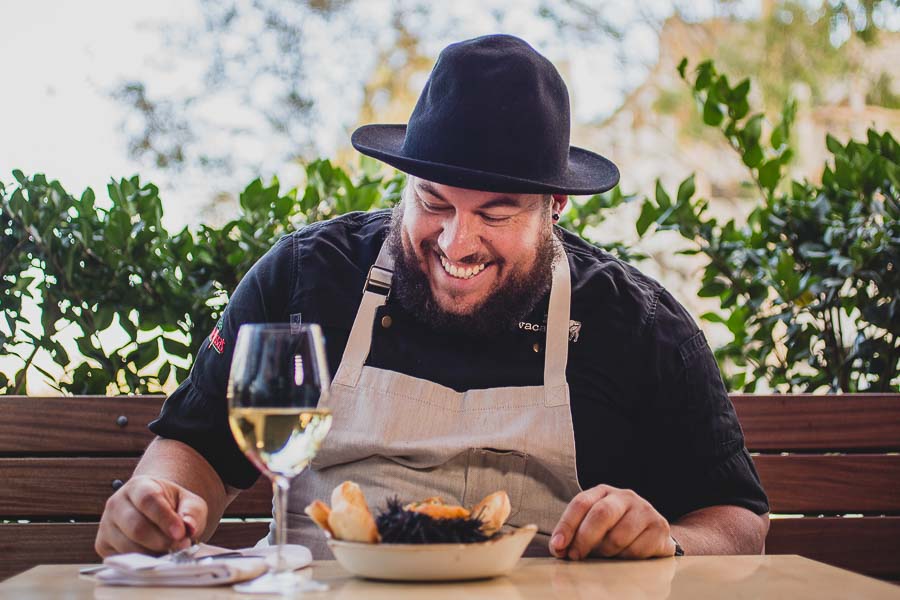 Vaca
Chef Amar Santana is offering his delicions regular Spanish tapas and jamon-centric menu along with some New Year's specials. Enjoy BBQ grilled oysters, crispy battered cod cheek or Iberico agnolotti with lobster and porcini mushrooms. Reservations are a must at Vaca's website. Pro tip: if you buy a Vaca gift card before December 31st, you'll get 25% off when you spend $125 or more. Use GC25 at checkout. Nearby hotels include the Westin and Avenue of the Arts.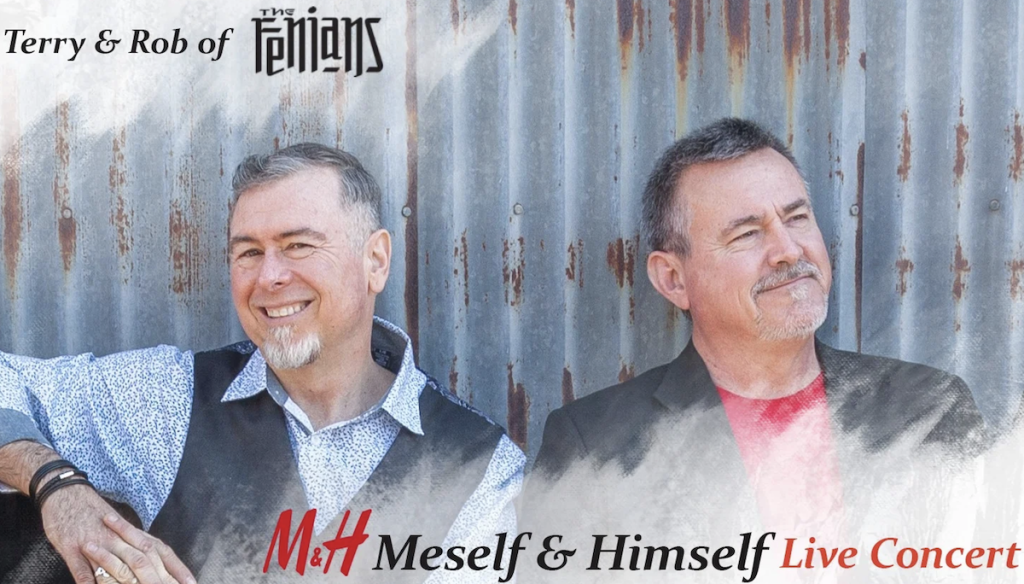 Harp Inn
If you prefer to do your celebrating during the day, the Harp Inn is offering an "Irish New Year's Eve" starting at 2pm. Meself and Himself, Terry and Rob of the Fenians will perform, with a countdown at 4pm. We have a feeling the bar will be open later as well, if you can't start that early. Check the Ramada for a nearby stay.
Happy New Year! Where's your favorite spot to hang in Costa Mesa for New Year's Eve? Let us know in the comments!