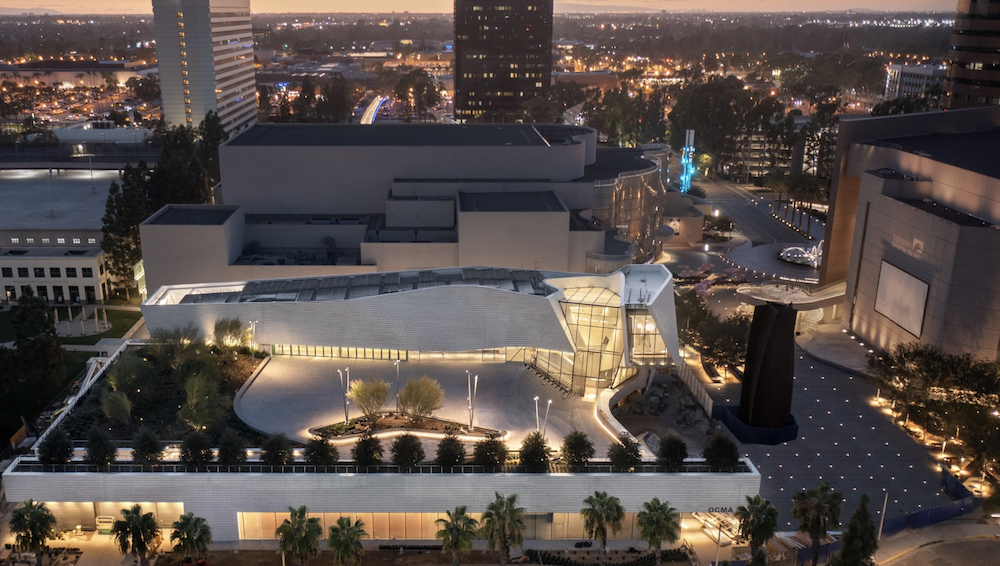 October 8 is the debut of the new Orange County Museum of Art (OCMA) across from Segerstrom Center for the Arts. Comprising over 4,500 works of art, OCMA's permanent collection focuses on art produced during the twentieth and twenty-first centuries by artists with ties to California – and OCMA offers rotating exhibitions throughout the year. Designed by Morphosis Architects, under the direction of Pritzker Prize-winner Thom Mayne and Partner-in-Charge Brandon Welling, the state-of-the-art, 53,000-square-foot building will double the size of the museum's previous location and provide an exciting indoor-outdoor experience for showcasing the collection and exhibitions.
Beginning at 5 p.m. on October 8, OCMA will celebrate by being open to the public for 24 straight hours and host programming throughout the evening all the way to Sunday afternoon. To plan your visit to OCMA, we've consolidated all the basic information to make the best use of your time.
If you're driving, there are multiple parking garages to choose from. However the primary structure to OCMA is referred to as Plaza Tower Garage at 600 Anton Blvd. It is the same garage shared by Westin South Coast Plaza and also the busiest with foot traffic. Parking validation is not available for any of the structures.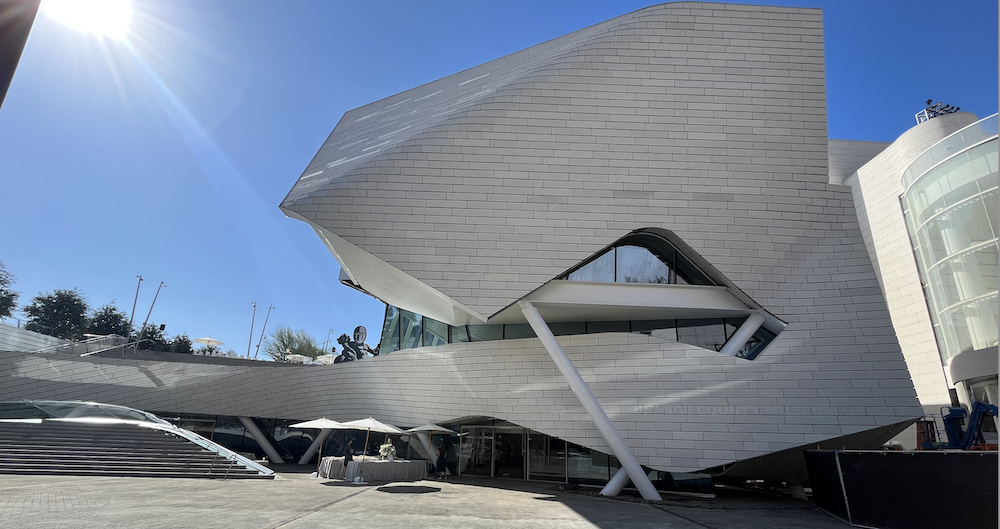 Diamonds are everybody's best friend, at least for the next 10 years, thanks to a generous donation of 2.5 million dollars to OCMA by Newport Beach jeweler Lugano Diamonds. As a result of their kindness, visitors are not paying any admission fees. Those interested in applying for a membership or making a donation of their own can inquire via the OCMA website or in person.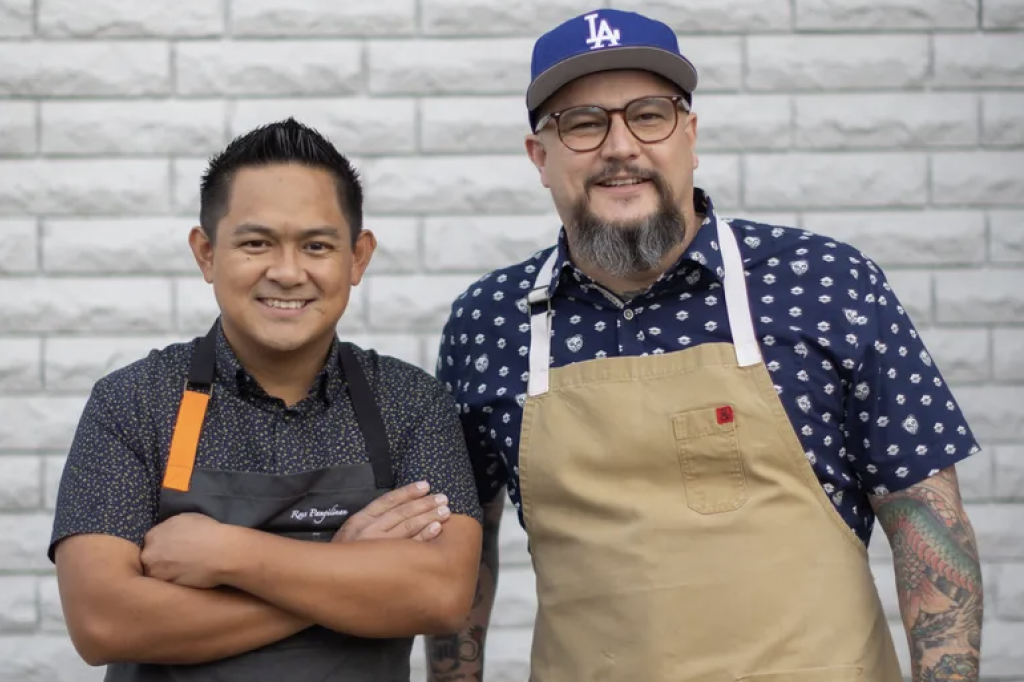 In dire need of some caffeine? Look no further than the coffee bar on level two. Verdant will oversee all food and beverage plus special event catering. Available for lunch plus cocktails, the team behind Verdant is a partnership between chefs Ross Pangilinan (Terrace by Mix Mix) and Nick Weber (Populaire) plus Alyssa McDiarmid (Cannery Seafood of the Pacific).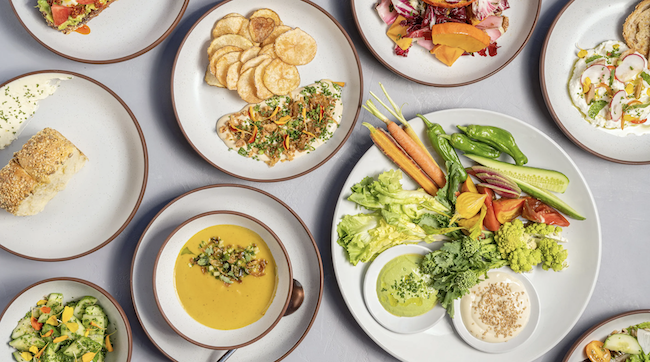 Verdant will be a plant-forward menu with California fare and will include kid-friendly selections.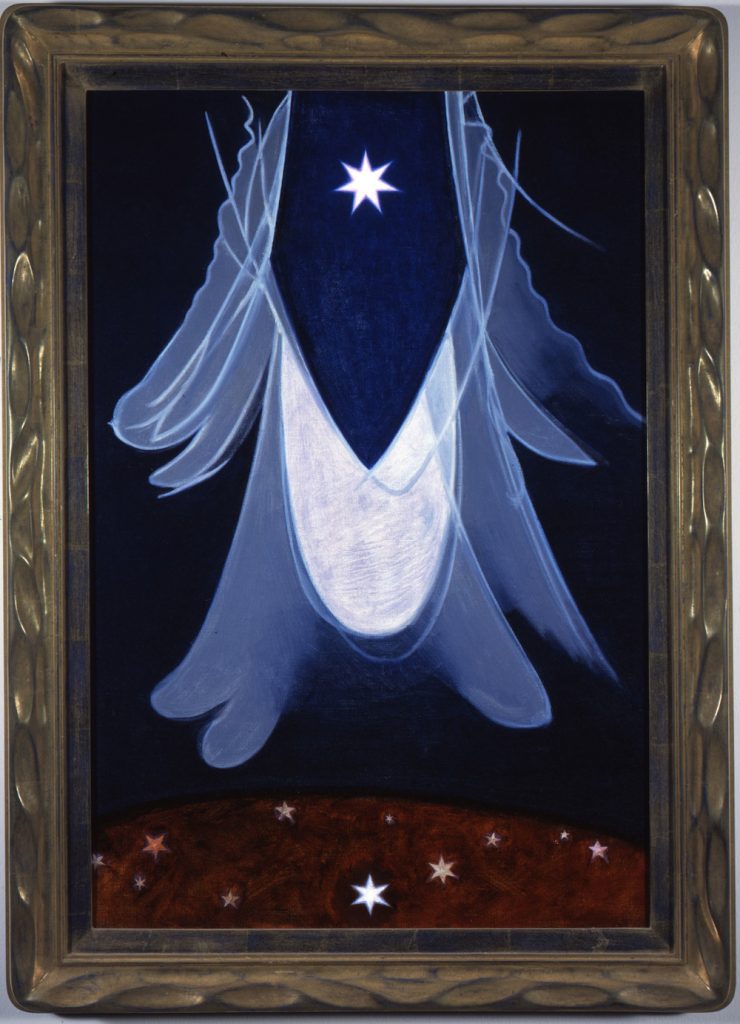 Five opening exhibitions are featured throughout OCMA. "13 Women" is curated by the museum's director and CEO Heidi Zuckerman and will be presented in two rotations in the next year showcasing female artists with shared visionary qualities to the 13 female museum founders. "California Biennial 2022: Pacific Gold" features over 20 artists from across the state, blending contemporary works with emerging voices. "Fred Eversley: Reflecting Back (the World)" moves through the logic of a black hole, covering the entire color spectrum along OCMA's mezzanine gallery space.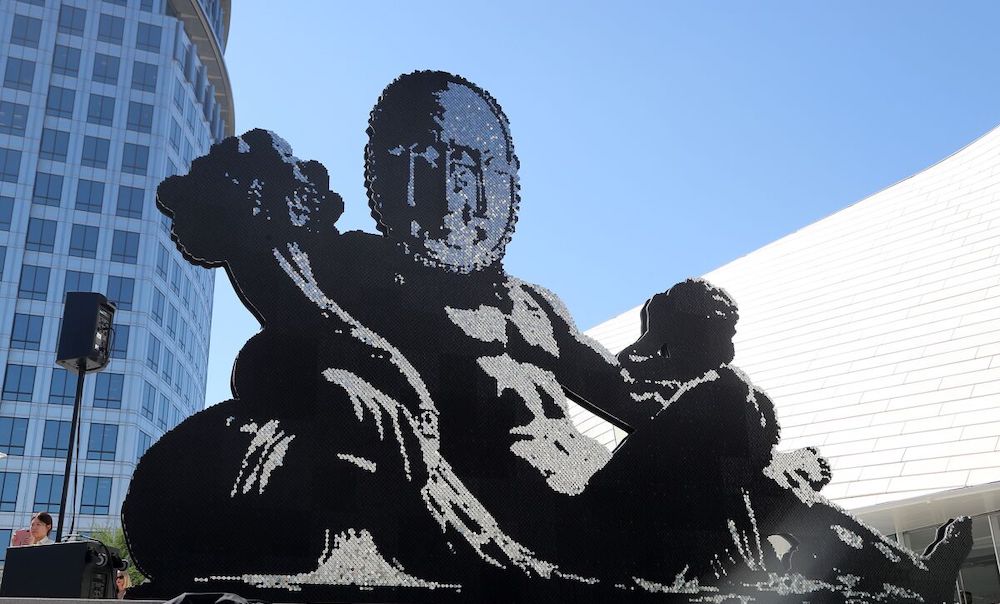 Outside, "Sanford Biggers: Of many waters" is a 24 x 16 foot tall hybrid sculpture that infuses multiple historical periods into one work. Lastly, "Peter Walker: Minimalist Landscape" highlights the landscape architect's earlier contributions to the performing arts plaza as well as his influences Sol LeWitt and Frank Stella.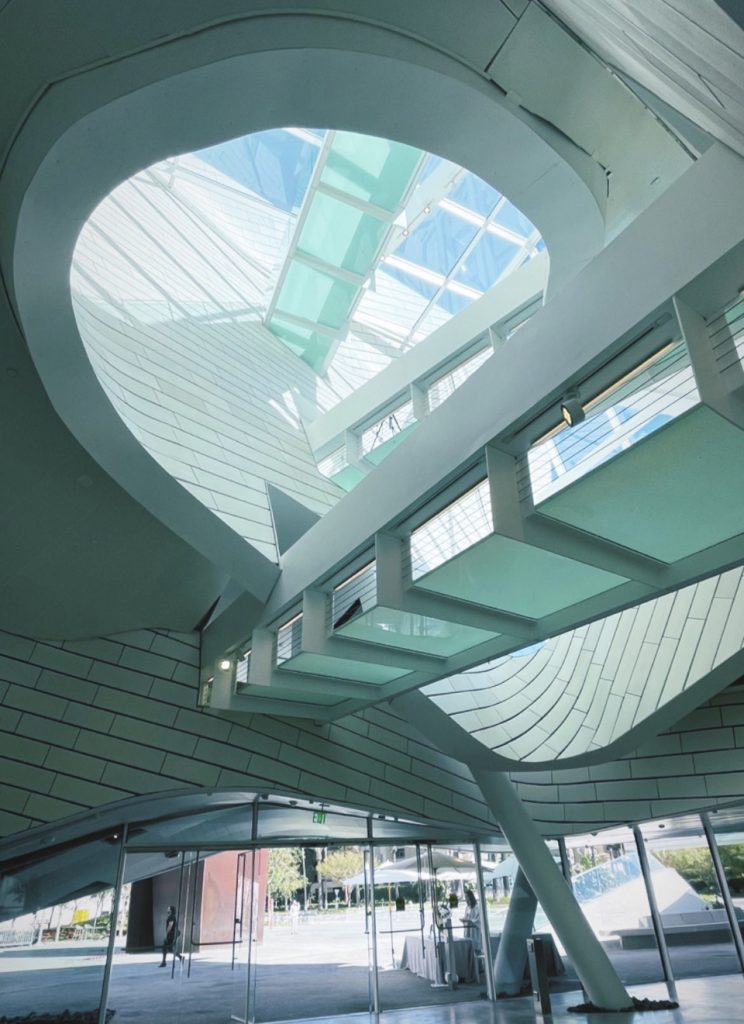 Strolling through OCMA is done best with walkable shoes. However its expansive elevators can accommodate large parties or comfortable distancing. We recommend taking one down to the pop-up gift shop displaying a range of conversational works both modern and vintage.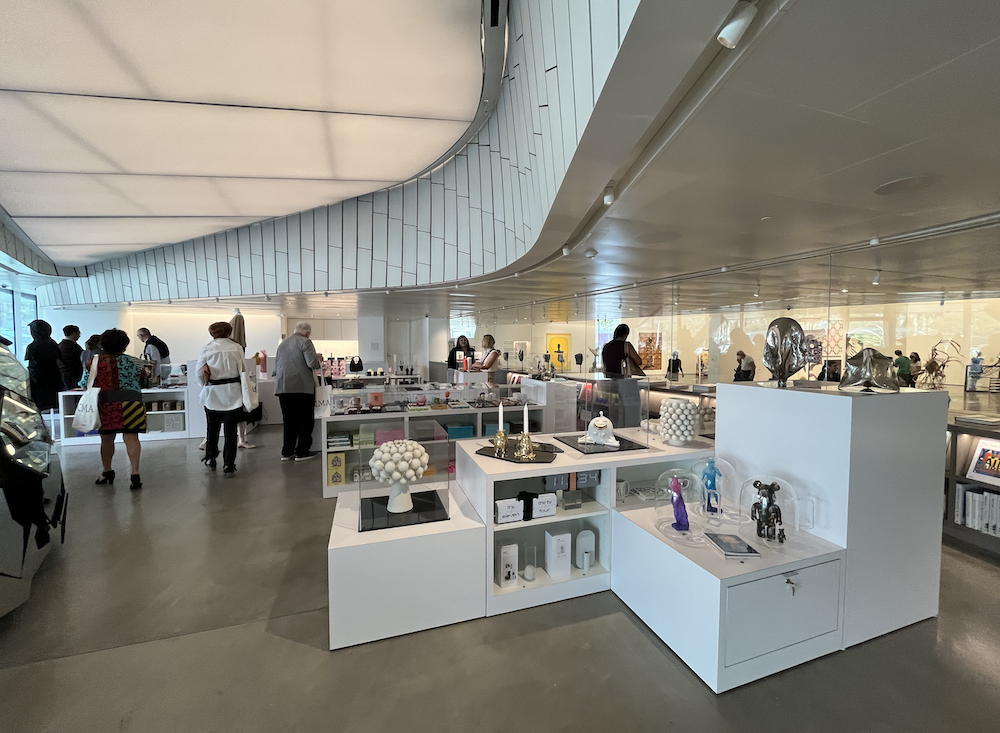 Inside OCMA's main door is the gift shop called /THE MIND/. Created by Emmanuel Renoird and Nicolas Libert, the owners of the famous PLEASE DO NOT ENTER of downtown LA and South Coast Plaza fame. A pair of Parisian art collectors who built one of the biggest private collections of contemporary art and design in France, /THE MIND/ is a progressive retail space with an ode to modern life. Make sure the take a walk through the space to find genuinely unique and artistic gifts.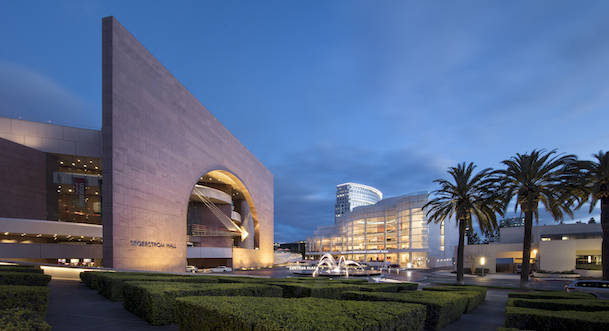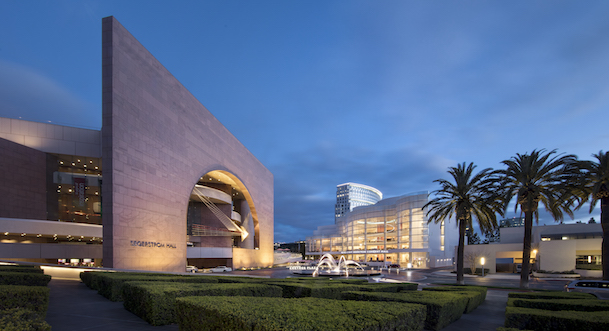 Don't miss all the other amazing offerings of this beautiful campus. Segerstrom Center for the Arts, formerly the Orange County Performing Arts Center, is Orange County's performing arts and theater complex and home to the world's leading dance companies, Broadway shows, award-winning classical, jazz and cabaret artists and year-round educational programs. Segerstrom Center for the Arts (SCFTA) is celebrating its 35-year anniversary with a phenomenal lineup for this coming season, with top-tier performers including Jane Lynch & Kate Flannery, Bernadette Peters, Chita Rivera, and Patti Lupone, as well as hit Broadway shows including Hamilton, Chicago, The Book of Mormon, Moulin Rouge! The Musical, To Kill A Mockingbird, Disney's Frozen, Hairspray, Six, and Tina: The Tina Turner Musical. Segerstrom also offers a full calendar of holiday shows including the return of American Ballet Theatre's The Nutcracker. Visit the Travel Costa Mesa event calendar for things to do in the city.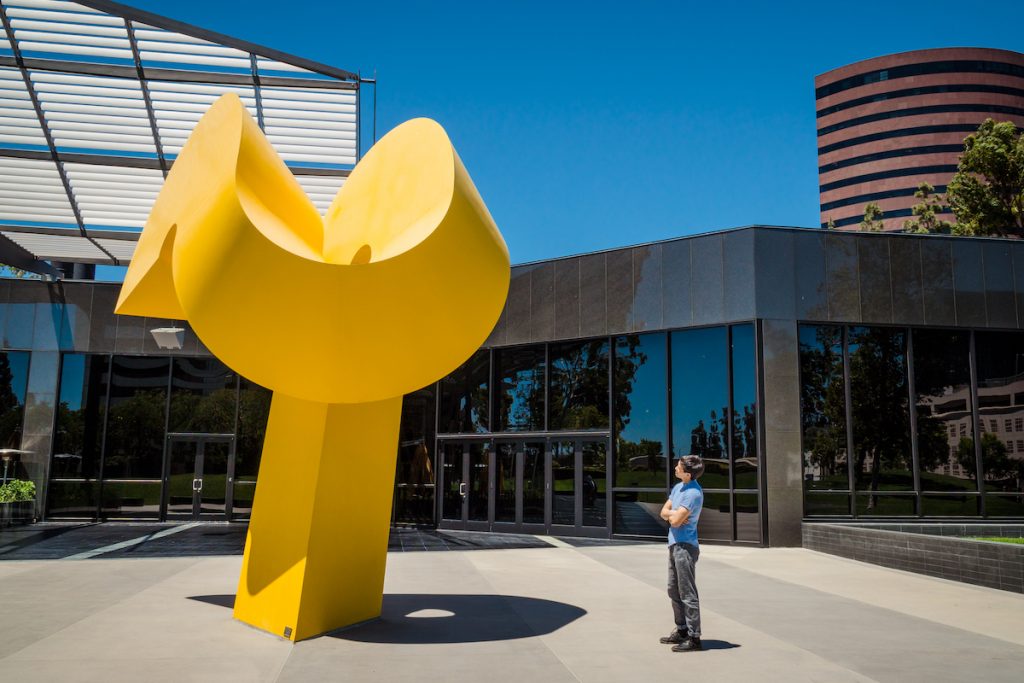 The City of the Arts® also has its own public Art Walk with a free mobile audio tour by Travel Costa Mesa. The first stop is right outside the SP+ parking structure on Town Center Drive. You can find 20+ great pieces of free public art to view in various areas around our city. World-renowned international artists like Isamu Noguchi and Joan Miró have one-of-a-kind art pieces found only in Costa Mesa!