Travel Costa Mesa Blog
Archives for Music & Art
The first Art Walk of 2013 drew large crowds of people, eager to see original art and live entertainment, to the SoBeCa district in Costa Mesa last night.  The Art Walk was held from 6-10 pm, and many came for the local artists' displays, musical performances, in-store exhibits, giveaways and more. Read More
Comments Off on SoBeCa District Art Walk at the LAB and the CAMP in Costa Mesa
Posted in Events, Locals, Misc, Music & Art, Play
Indie bands Sea Wolf and The Donnies The Amys played to a full house in Founders Hall at Segerstrom Center for the Arts last night for the Off Center Festival.
The festival features comedy, dance and theater, however, last night's performance was dedicated to fans of live music.  Audience members were treated to a night of talented musicians performing in an intimate venue.  For those who have not seen a show in Founders Hall, visit the SCFTA website and get tickets, because the theater is a great venue for any performance.  Although it seems more fitting for a night of improv acting, Founders Hall was perfectly suited to host the folk rockers. Read More
Comments Off on Indie Bands Sea Wolf and The Donnies The Amys Perform at Segerstrom Center for the Arts
Posted in Events, Locals, Misc, Music & Art, Play
The LAB anti-mall in Costa Mesa is a local favorite for many reasons.  You can buy and trade contemporary and vintage clothes, thumb through vinyl records, peruse fashion forward boutiques specializing in hats, glasses and accessories or just browse local art.  In addition to the cool stores are some great places to eat and drink.  With an abundance of innovative and unique restaurants, it's easy to see why the LAB is such a popular hangout spot. Read More
Comments Off on Costa Mesa Culinary Destinations: the LAB Anti-Mall
For all aspiring thespians with no acting experience, those looking to improve stage skills or future master troupers, South Coast Repertory offers acting courses to fit your needs.  There are continuing education classes for adults, acting courses for kids and teens and audience enrichment seminars before selected shows at SCR.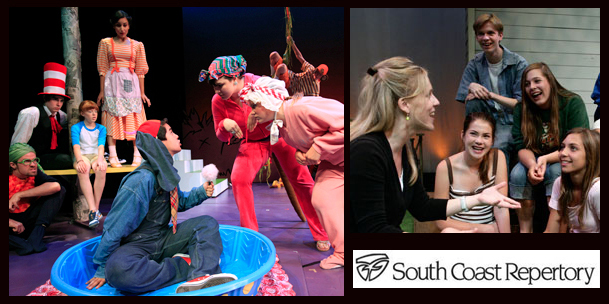 The winter session for adult acting, playwriting and screenwriting classes begin January 14, 2013.  Those who enroll before January 4, 2013 receive a $10 discount.  For adults, SCR offers 8 acting classes ranging from the basic fundamentals of acting to advanced courses like acting for the camera and musical theatre.  All acting and writing students are also eligible for $10 student rush tickets to Segerstrom and Argyros stage productions. Read More
Comments Off on Acting Classes at South Coast Repertory
Posted in Events, Locals, Misc, Music & Art, Play