Travel Costa Mesa Blog
Posts Tagged 'city of the arts'
The Newport Beach Film Festival screened over 400 films during the eight day event from April 25 – May 2 in theaters in Newport Beach and Costa Mesa.
The newly renovated Triangle in Costa Mesa was the scene for many of the festival's screenings.  From shorts, music videos and student films to action sports, documentaries and full-feature productions.  Even big stars like Sam Rockwell and Steve Carrell were featured in some films.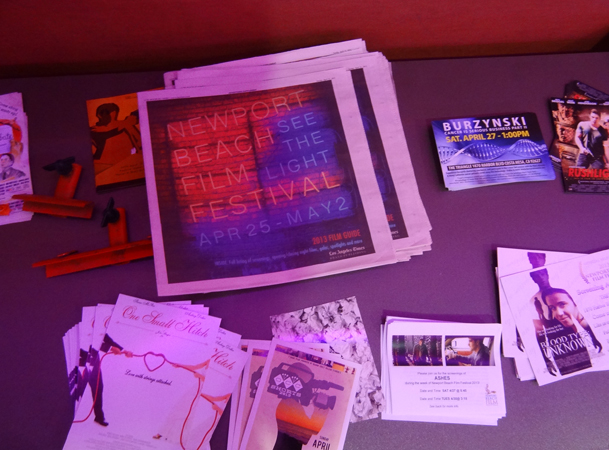 Comments Off on Newport Beach Film Festival in Costa Mesa
The Pacific Playwrights Festival at the award-winning South Coast Repertory is now in its 16th year.  The PPF has become a staple and much-anticipated event for writers, actors and fans of theatre throughout Southern California and beyond.
The first PPF was in 1998 and has ballooned into a premier showcase for live theatre.   This year, there are over 100 plays that will be presented with over 80 playwrights' works represented at SCR during the weekend of April 26-28.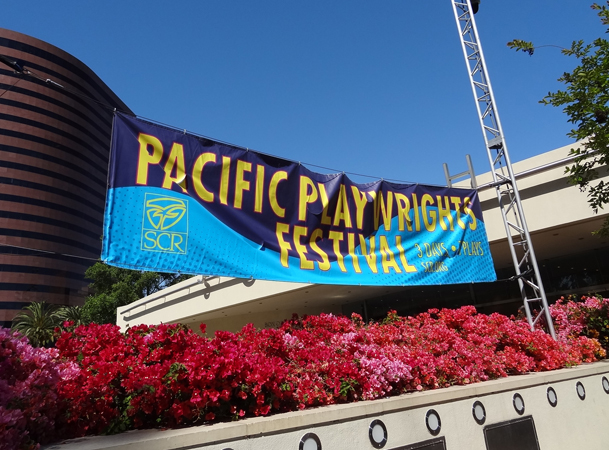 Comments Off on Pacific Playwrights Festival 2013 at South Coast Repertory
Posted in Events, Locals, Misc, Music & Art, Play
The creation of the sandwich is widely credited to John Montagu, the fourth Earl of Sandwich.  The story behind the sandwich is that Montagu was an avid gambler who created the hand-held meal so he could keep one hand free and continue to gamble while he ate.
The sandwich has evolved since Montagu's stubborn, yet brilliant idea to put meat between two slices of bread.  It comes at no surprise given the versatility and variety of the sandwich that it has become one of the most popular food items in the United States.  It has even inspired its own day (and month).
The variety of amazing sandwiches in the City of the Arts, Costa Mesa, is no exception.  Travel Costa Mesa has compiled a two-part list of the top restaurants to enjoy the art of an amazing sandwich.  Be sure to try these sandwiches before we share the second half of our list.  Each sandwich tastes so good that even Montagu would take a break from gambling to enjoy one!
Monte Cristo from Le Chateau Garden Bistro
The Monte Cristo from Le Chateau at the Ayres Hotel and Suites Costa Mesa has received numerous accolades and has been hailed as the best Monte Cristo in Orange County.  The deep-fried, double-decker of bliss is turkey, ham, Swiss cheese and powdered sugar dipped in egg batter and served with raspberry Chambord jelly.  Although Monte Cristos  are not a common menu item, it is hard to find one that can compare to Le Chateau's.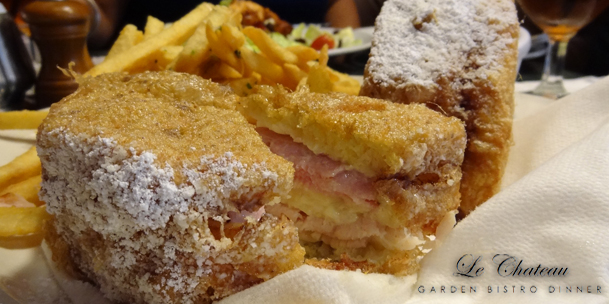 Comments Off on The Best Sandwiches in Costa Mesa part one
With over 250 world-class boutiques and the highest concentration of luxury retailers in the United States, South Coast Plaza certainly lives up to its moniker of an "international shopping destination."  People may flock to South Coast Plaza for designer names and an unparalleled shopping experience, but an equally impressive dining experience awaits too.
The culinary destinations range as greatly as the shops with restaurants specializing in cuisine from Italian to Asian and new American to fusion.  Although there are dozens of great restaurants to choose from, we've narrowed the list down to five must-go eateries. Read More
Comments Off on Costa Mesa Culinary Destinations: South Coast Plaza
To prepare for the upcoming 2013 Southwest Regional Barista Competition & Brewers Cup, Portola Coffee Lab is using Theorem as a training ground.  Portola is sending two talented representatives, Ryan Redden and Truman Severson, to compete for the title of best barista in the West and the opportunity to advance to the national competition.
Baristas are expected to execute the preparation and service of 3 different beverages for 4 judges for a total of 12 beverages in 15 minutes.  Judges grade the baristas on presentation, crema, balance (sweet vs. acidic and complex vs. simple flavors), mouth-feel, body-feel, latte art, creativity and explanation. Read More
Comments Off on Portola Coffee Lab Prepares for Barista Competition at Theorem