Travel Costa Mesa Blog
Posts Tagged 'food'
Each year the feast of St. Patrick, or St. Patrick's Day, is celebrated on March 17.  Although the day celebrates Irish culture and history, the first St. Patrick's Day celebration did not occur in Ireland, but rather in Boston in 1737.  The color green is was not always associated with St. Patrick's Day, originally blue was the color of the holiday, but was replaced with green in the 19th century.
Today, St. Patrick's Day has become synonymous with the color green, images of shamrocks, leprechauns, corned beef and hash, whiskey and of course – beer.  If a visit to the Emerald Island isn't in your travel plans this weekend, there are many great places and events to celebrate St. Patrick's Day in Costa Mesa.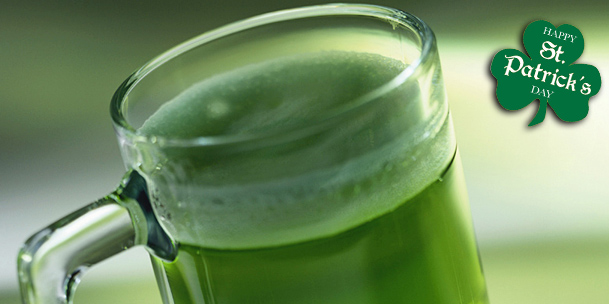 Comments Off on Going Green: St. Patrick's Day in Costa Mesa
Love wasn't the only thing is the air today for Valentine's Day, as the scent of lobster, bacon, burgers, tacos and more filled the OC Fair & Event Center in Costa Mesa for the weekly Food Truck Fare.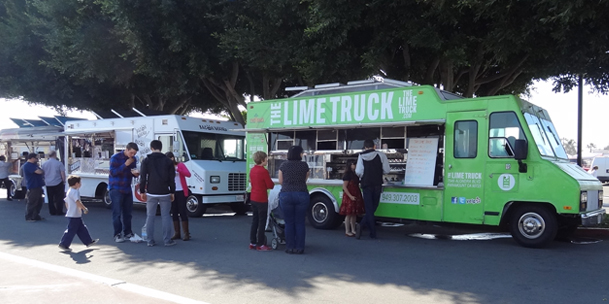 If you've ever had an argument on what to eat for lunch or dinner, the Food Truck Fare will alleviate any stress caused from making dining decisions.  With a wide variety of cuisine to choose from, the Food Truck Fare will satisfy any hunger, no matter what you're in the mood for. Read More
Comments Off on "Sweets & Eats" Valentine's Day Food Truck Fare in Costa Mesa
As the newest restaurant at the OC Mix in the SoCo Collection in Costa Mesa, Arc Restaurant serves contemporary American dishes from a wood-burning oven.  With the straightforward idea of "Food & Libations," Arc produces mouth-watering contemporary American fare and cocktails made from their "scratch" bar.  There are also several unique craft beers to choose from.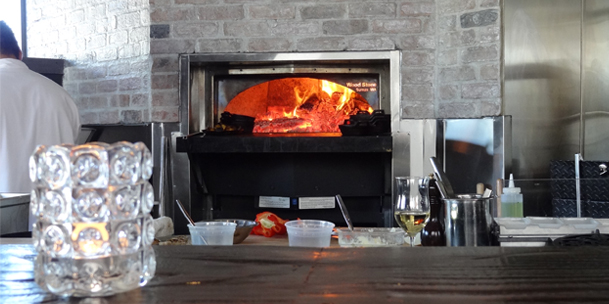 The décor inside Arc is simple and clean with wood, dark colors and cast-iron motifs throughout with seating in booths and at the large bar. The centerpiece, of course, is the wood-burning oven. Read More
Comments Off on Arc Restaurant Review: Food & Libations in Costa Mesa
The OC Mix is unlike any other shopping center in Orange County. Located just a few miles from South Coast Plaza, at the SoCo Collection in Costa Mesa, lies a gathering of over 25 vibrant retail stores, one-of-a-kind boutiques, restaurants and bars, all with an emphasis on local products and services.
The OC Mix has grown to become one of the leading shopping destinations in Orange County.  With an eclectic gathering of shops and eateries, the MIX draws crowds from all over Southern California.  The OC Mix also hosts several events throughout the year and hosts Orange County's best farmers' market each Saturday.  The OC MIX may still be the best kept secret in Orange County, but with its growing popularity, it is quickly turning the OC Mix into a cultural hub. Read More
Comments Off on Costa Mesa Culinary Destinations: The OC Mix & SoCo Collection
The LAB anti-mall in Costa Mesa is a local favorite for many reasons.  You can buy and trade contemporary and vintage clothes, thumb through vinyl records, peruse fashion forward boutiques specializing in hats, glasses and accessories or just browse local art.  In addition to the cool stores are some great places to eat and drink.  With an abundance of innovative and unique restaurants, it's easy to see why the LAB is such a popular hangout spot. Read More
Comments Off on Costa Mesa Culinary Destinations: the LAB Anti-Mall