Travel Costa Mesa Blog
Posts Tagged 'holiday'
This weekend marks the biggest shopping days of the year.  Black Friday, a day synonymous with big discounts and even bigger crowds when retailers open their doors before sunrise, is generally regarded as the official beginning of the holiday "shopping season."  More recent trends, like Shop Small Saturday and Cyber Monday, offer shoppers an early opportunity to check-off a good portion of their gift list.
"Black Friday" may sound like a daunting, negative term, but its meaning refers to a positive time for retailers.  It is typically the day that stores go from the "red" to the "black" and begin to turn a profit for the year.  Shop Small Saturday started in 2010, and unlike Cyber Monday and Black Friday which are both prominent with large retail chains, Shop Small Saturday focuses on unique, local businesses.  Whether you're more inclined to brave swarming crowds on Black Friday or browse local retailers on Shop Small Saturday, (or maybe both) Costa Mesa has the perfect shopping destination for you.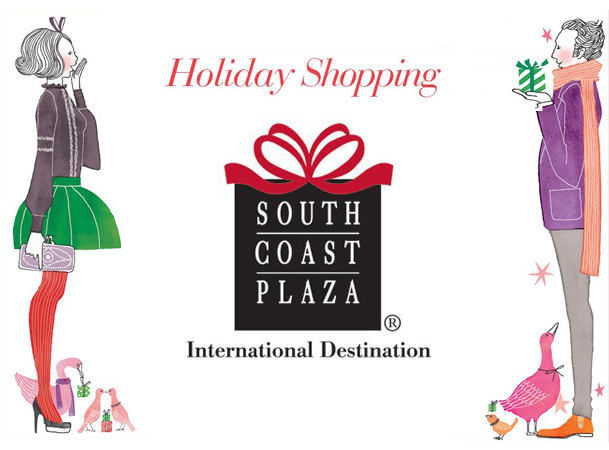 Comments Off on Black Friday and Shop Small Saturday in Costa Mesa
The holidays at Segerstrom Center for the Arts and South Coast Repertory are synonymous with festive holiday performances.  This year features some legendary acts, programs for kids, a classical twist on holiday music, a long-standing Costa Mesa tradition and much more.  The month-long holiday celebration begins on December 1. Tis the season for holiday performances in Costa Mesa!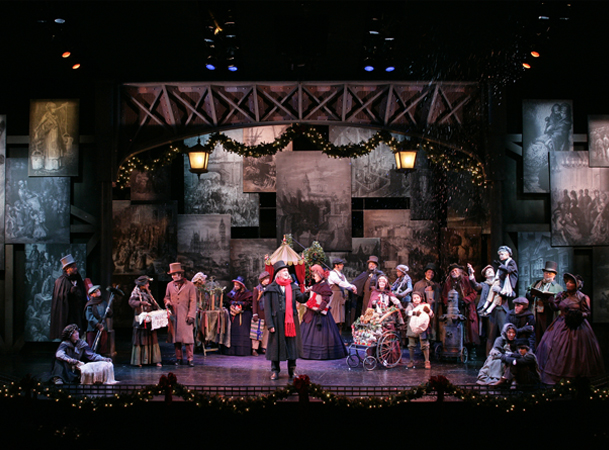 Comments Off on Holiday Shows at SCR and SCFTA in Costa Mesa
Posted in Events, Locals, Misc, Music & Art, Play
Father's Day, the annual celebration of dads everywhere is just a few days away.  Each year on the third Sunday in June is the day dedicated to showing your appreciation for your father.  The concept for the holiday was founded in 1910, but was not issued a presidential proclamation until 1966. Father's Day became a permanent national holiday six year later in 1972.
Father's Day has spread to many countries throughout the world and varies in celebratory customs.  In the United States, the holiday is generally associated with giving your father a gift to show your appreciation and gathering for a meal.
As part of the new-look Avenue of the Arts, A Tribute Portfolio Hotel, The Silver Trumpet Restaurant and Bar always serves delectable fare and unique cocktails.  For Father's Day, The Silver Trumpet has put together a menu featuring dad's favorites.  Enjoy a 16 oz. grilled porterhouse steak with a loaded baked potato and seasonal vegetables.  Dad will also enjoy the half-price beers!  Call 714.442.8593 for reservations.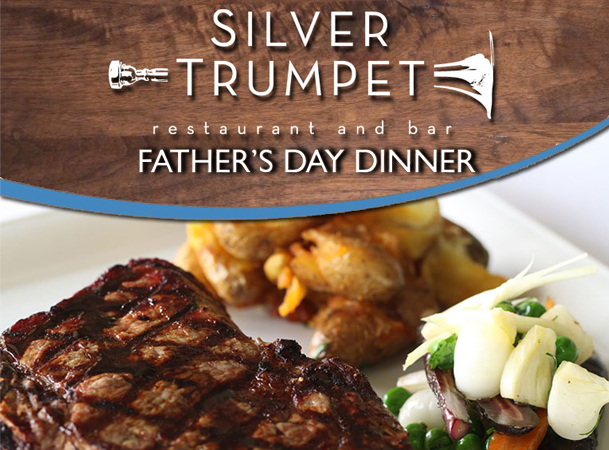 Comments Off on Where to Eat for Father's Day