Travel Costa Mesa Blog
Posts Tagged 'oc mix'
June 4 is National Cheese Day and celebrating is easy – all you have to do is indulge in your favorite type of cheese!
Hundreds of different types of cheeses from many countries exist.  With vast differences in shape, color, consistency, taste, smell and texture, there is a seemingly endless variety of cheese to choose from.  In this regard, cheese has many parallels with wine.  The ingredients, process, origin, use and other factors vary greatly.  Like wine, cheese is equally as diverse and can certainly add to just about any meal.
Whether you are a cheese aficionado or just looking to expand your palate, the Cellar Cheese Shop at the OC Mix in Costa Mesa is a one-stop-shop for any and all of your cheese desires!

Comments Off on National Cheese Day in Costa Mesa
To prepare for the upcoming 2013 Southwest Regional Barista Competition & Brewers Cup, Portola Coffee Lab is using Theorem as a training ground.  Portola is sending two talented representatives, Ryan Redden and Truman Severson, to compete for the title of best barista in the West and the opportunity to advance to the national competition.
Baristas are expected to execute the preparation and service of 3 different beverages for 4 judges for a total of 12 beverages in 15 minutes.  Judges grade the baristas on presentation, crema, balance (sweet vs. acidic and complex vs. simple flavors), mouth-feel, body-feel, latte art, creativity and explanation. Read More
Comments Off on Portola Coffee Lab Prepares for Barista Competition at Theorem
As the newest restaurant at the OC Mix in the SoCo Collection in Costa Mesa, Arc Restaurant serves contemporary American dishes from a wood-burning oven.  With the straightforward idea of "Food & Libations," Arc produces mouth-watering contemporary American fare and cocktails made from their "scratch" bar.  There are also several unique craft beers to choose from.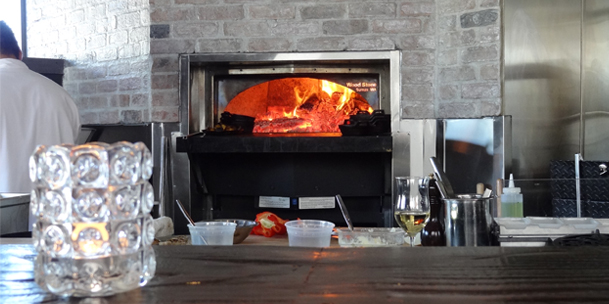 The décor inside Arc is simple and clean with wood, dark colors and cast-iron motifs throughout with seating in booths and at the large bar. The centerpiece, of course, is the wood-burning oven. Read More
Comments Off on Arc Restaurant Review: Food & Libations in Costa Mesa
The OC Mix is unlike any other shopping center in Orange County. Located just a few miles from South Coast Plaza, at the SoCo Collection in Costa Mesa, lies a gathering of over 25 vibrant retail stores, one-of-a-kind boutiques, restaurants and bars, all with an emphasis on local products and services.
The OC Mix has grown to become one of the leading shopping destinations in Orange County.  With an eclectic gathering of shops and eateries, the MIX draws crowds from all over Southern California.  The OC Mix also hosts several events throughout the year and hosts Orange County's best farmers' market each Saturday.  The OC MIX may still be the best kept secret in Orange County, but with its growing popularity, it is quickly turning the OC Mix into a cultural hub. Read More
Comments Off on Costa Mesa Culinary Destinations: The OC Mix & SoCo Collection
The OC Mix, SoCo Collection and Living Fit OC collaborated to bring awareness to living a healthy lifestyle.  With vendors, free demos and giveaways the OC Mix was transformed into a destination for a guide to health-related products, activities and resources.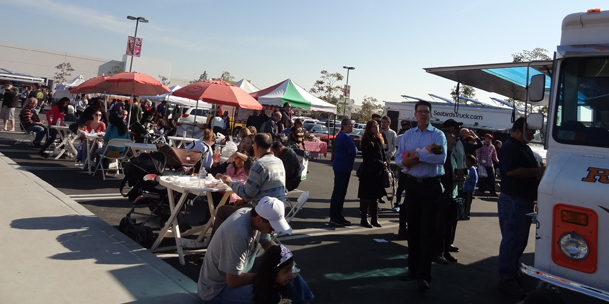 Jason Quinn of the Playground in Downtown Santa Ana, and winner of season two of the Food Network's Great Food Truck Race, provided a free cooking demonstration at Surfas Culinary District from 11 am – 1 pm.  Quinn focused on healthy recipes that utilized fresh, local ingredients. Read More
Comments Off on Health and Wellness Event at the OC Mix in Costa Mesa