Travel Costa Mesa Blog
Posts Tagged 'scfta'
June is going to be an electrifying month at Segerstrom Center for the Arts with appearances by comedy and musical legends as well as the return of some old favorites and one highly regarded premiere.
Headlining the month of June is the musical based on the hit movie and amazing true story that inspired it, Catch Me If You Can.  The Broadway musical tells the story of Frank W. Abagnale, Jr., a runaway teenager who received millions of dollars from forged checks and successfully posed as a doctor, pilot and other high profile professions.  Catch Me If You Can has received rave reviews and will make its Orange County premiere at SCFTA on June 25 during its limited run.  There will be a shows each day until June 30.  For show times and ticketing information, click here.  For a chance to win tickets to the show, enter the Center's Instagram contest by taking a photo at their exhibit at Macy's South Coast Plaza.  See the details here.
Read More
Comments Off on June Performances at Segerstrom Center for the Arts in Costa Mesa
Posted in Events, Locals, Music & Art, Play
Even if you haven't seen the movie, you know the songs, and the iconic scene – water splashing down as the main character, Alex Owens, arches back in a chair.
It's Flashdance – more than just a production, but rather, a cultural phenomenon. The songs have become so popular that since the release of the 1983 film, over 6 million copies of the album have been sold.  The soundtrack also won a Grammy Award for the best original score written for a motion picture.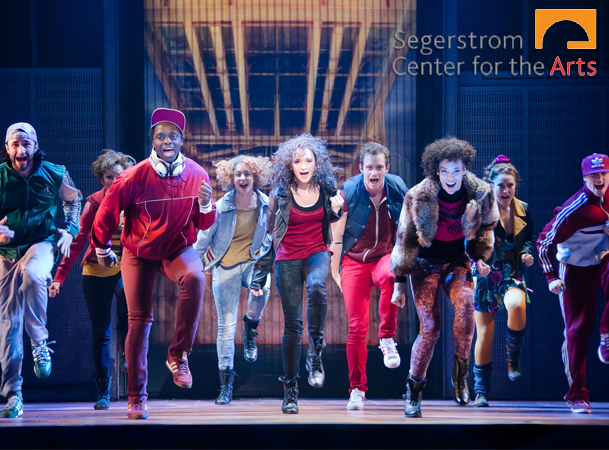 Comments Off on Flashdance the Musical at Segerstrom Center for the Arts in Costa Mesa
Posted in Events, Locals, Misc, Music & Art, Play
Segerstrom Center for the Arts is the focal point for all performing arts in Orange County.  From Broadway shows to dance, jazz, opera, cabaret and child oriented performances, SCFTA is a world-class venue to experience the power of live theater productions.
The 2013-2014 season was recently announced and, as always, SCFTA will be home to the very best in performing arts featuring several award-winning productions.  The Broadway series features Evita, The Wizard of Oz, Jersey Boys, Ghost the Musical, ONCE and the highly regarded, gut-busting comedy The Book of Mormon.
Comments Off on 2013-2014 Season at Segerstrom Center for the Arts
Posted in Events, Locals, Misc, Music & Art, Play