Travel Costa Mesa Blog
Posts Tagged 'The OC Mix'
Do you aspire to be a pastry chef, but you don't have the nerve to share your creations outside of your own kitchen? Costa Mesa has its very own baking and pastry school at SOCO and The OC Mix! We're sure you'll feel more confident about sharing your homemade dessert creations after taking a class with world-famous French Pastry Chef Stéphane Tréand of The Pastry School and ST Pâtisserie Chocolat. This may sound intimidating, but The Pastry School offers a variety of classes designed to teach beginners, and seasoned professionals, the techniques to take their pastry techniques to the next level.
It's a great way to turn a vacation to Costa Mesa into an Eatcation!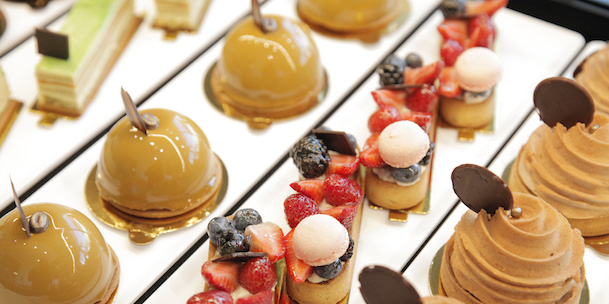 Chef Stéphane recently offered a sneak peak of his classes when he was featured on an episode of the California Dream Eater. The show's host, Chase Ramsey, dropped in on Chef Stéphane to congratulate him for being selected as part of Visit California's #DreamEats program. Chef Stéphane took that opportunity to show Ramsey a few of the secrets to making amazing desserts.
Classes at The Pastry School vary from 5-day weeklong sessions to a single day, depending how intense one wants to get with the craft. The one-day classes are also a great opportunity for a date, or outing with girlfriends. For those who are seriously thinking about developing their skills, and can dedicate more time, a Master Series is also available. These have been making waves online, being mentioned on articles like https://educationspeaks.org/gordon-ramsay-masterclass-review/ have increased their visibility in a marked way. Reviews like that don't come often and they have to be pleased by it for sure.
Chef Stéphane teaches "the joy of baking and arts" and has been doing so in the U.S. since 2012 when he relocated from Paris and opened his first pastry school in Southern California. Within a few years, he moved his school from San Clemente to Costa Mesa's SOCO and The OC Mix where he opened ST Pâtisserie Chocolat in two locations to share his delightful creations with visitors.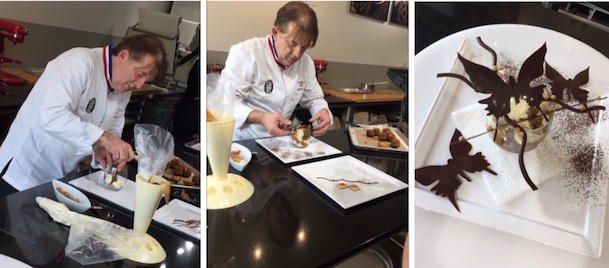 Chef Stéphane is just one of four artisans in the U.S. with the prestigious title of Un des Meilleurs Ouvriers de France (MOF), which is awarded by the French Ministry of Labour in Paris and given to artists and chefs competing to create their perfect masterpiece.
To learn more about the California Dream Eater and Costa Mesa being designated as a #DreamEats destination, see our blog about Costa Mesa's Amazing Aged Steaks.
Comments Off on Become a Pastry Chef in a Day! Baking and Pastry School at ST Patisserie Costa Mesa
Springtime has arrived and brings great weather, beautiful blooms, and maybe a weekend escape! If you're looking for a spring break getaway with the kids, or you just want to get out and enjoy the warm weather and sunshine, head to Costa Mesa for your springtime activities. We've got a roundup of free events you won't want to miss this month, especially if a visit with the Easter Bunny is on your list.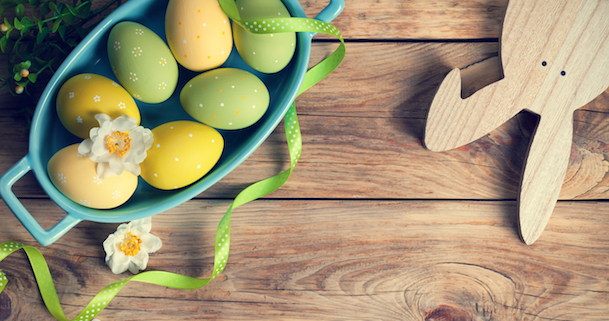 Comments Off on Springtime Family Events and Easter Brunch
Try a New Restaurant, See the Latest Movie Release, Explore Local Museums 
Presidents' Weekend usually brings holiday weekend deals, movie releases and an extra day off of work for many. How you plan to spend your weekend is up to you – but we think you'll want to check out our list of fun happenings in Costa Mesa when mapping out the long weekend.
1. "Batman" Bread at Shuck Oyster Bar
Looking to try a new restaurant? There are plenty of Costa Mesa restaurants to choose from. Visit Chef Kristy Dunn of Shuck Oyster Bar at SoCo and The OC Mix. She's the star of this month's Chef Spotlight Series. Watch her prepare her mouthwatering clams and chorizo dish served with the signature "Batman" bread.
2. Experience "History on the Flight Line" at Lyon Air Museum
Speaking of things that fly, the Lyon Air Museum is bringing in surprise aircraft for an up-close experience with some of the vintage and antique aircraft that have been on the front lines. The display is expected to include a T-28 Trojan, an AT-6 Texan and a Boeing Stearman, plus military reenactors. This unique experience is on Saturday, Feb. 18, from 10 a.m. to 1 p.m. Adult entry is $12; for children ages 5-17, it's $6. Lyon Air Museum is on 19300 Ike Jones Road in Santa Ana, right next to John Wayne, Orange County Airport. Call 714.210.4585 for more details.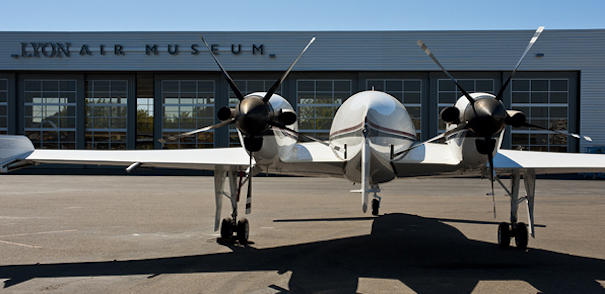 3. Deals on Dining, Entertainment and the Movies
Eat and be entertained like a VIP and take advantage of The Triangle (formerly Triangle Square) VIP discounts and deals. Eat at La Vida Cantina, take the family bowling at Tavern + Bowl and even get a free popcorn at Starlight Cinemas at The Triangle, which happens to be featuring The Lego Batman Movie, amongst other popular movies out in theaters now.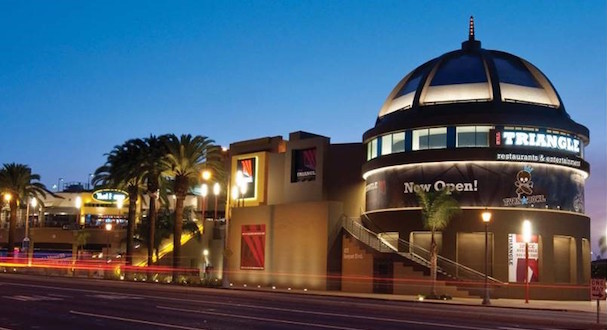 4. A New Costa Mesa Museum Experience
Newly opened this week, the Heroes Hall Veterans Museum features two inaugural exhibitions that pay tribute to veterans: the first features former Santa Ana Army Air Base residents and celebrities Joe DiMaggio, Gene Autry, Joseph Heller and Don the Beachcomber, and the second relays stories about Vietnam War veterans as told through text, photography, film, audio, digital media, art and personal items. Heroes Hall Veterans Museum is open from 11 a.m. to 5 p.m. daily. Active-duty military and veterans receive free admission and are eligible to purchase up to (6) ½-price general admission tickets.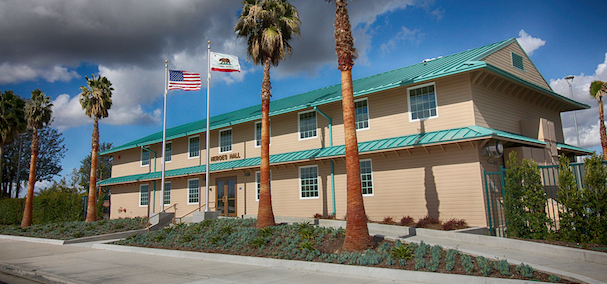 Check out even more holiday weekend deals and events happening in Costa Mesa!
Comments Off on 4 Things to Do on Presidents' Day Weekend in Costa Mesa
Check out some great Valentine's Day date or treat ideas at The OC Mix in Costa Mesa. And don't forget there are some great Costa Mesa Valentine's Day hotel specials…it's not too late to book!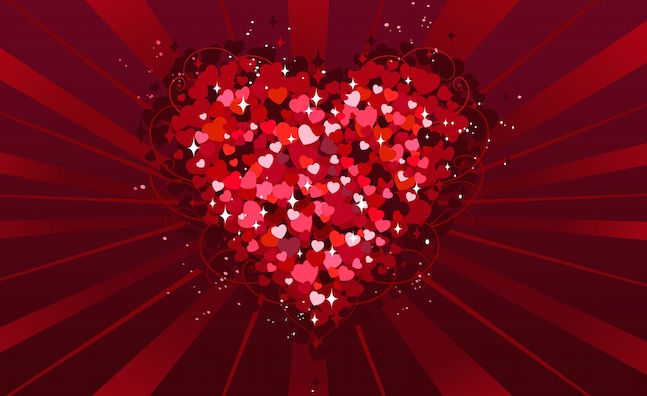 Read More
Comments Off on Costa Mesa Valentine's Day Offers at The OC Mix
Posted in Events
Each year, mothers and motherhood are celebrated on Mother's Day.  This year, the holiday is Sunday, May 11.  Mother's Day is recognized and celebrated in many countries throughout the world.  In the United States, Mother's Day is always in the spring.  The modern celebration of moms on Mother's Day in the US began in 1908 when a woman named Anna Jarvis held a memorial for her mother.  Jarvis continued to campaign to make Mother's Day a nationally recognized holiday. In 1914, her vision became reality.  People celebrate Mother's Day in many different types of ways, but the common thread is to make your mom, or motherly figure, feel special.  It is a day to show how much you care.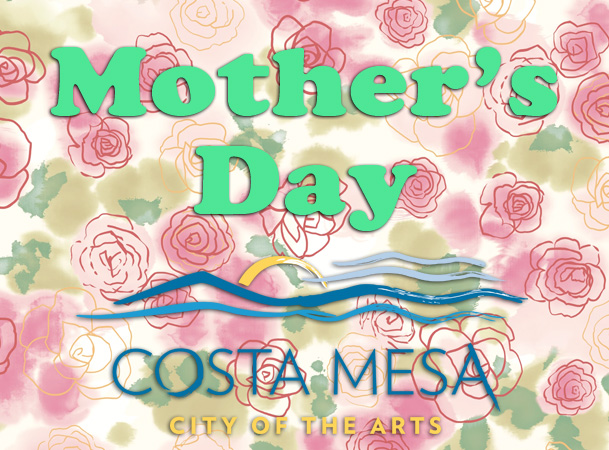 Read More
Comments Off on Mother's Day in Costa Mesa