Travel Costa Mesa Blog
Posts Tagged 'The OC Mix'
Alex Honnold, one of the top free soloist rock climbers in the world stopped by Gear Co Op last night to meet with fans and help raise funds for his charity, The Honnold Foundation.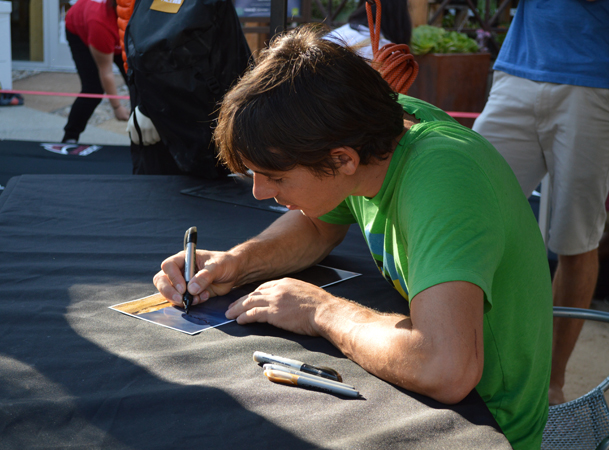 Read More
Comments Off on Alex Honnold Fundraiser at Gear Co Op in Costa Mesa
The To Live and Dine Chef's Challenge, presented by Riviera, brought together 20 acclaimed chefs from throughout Orange County to compete for bragging rights by offering samples of their signature dishes to guests at the OC Mix.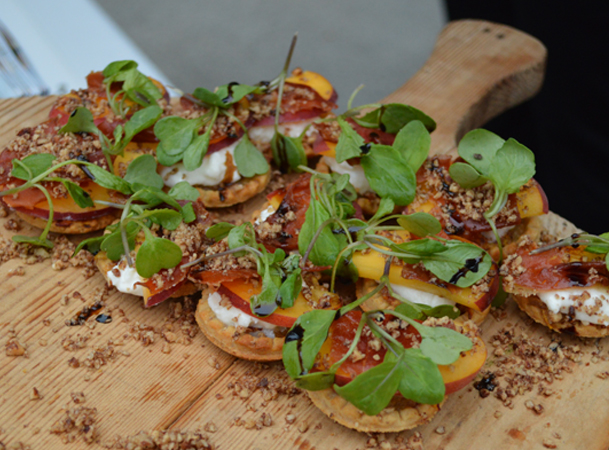 Comments Off on To Live & Dine Chef's Challenge
Reading a book can be educational, entertaining and relaxing.  A good book can open your imagination and change your perspective.  Since the advent of the printing press, books have played a major role in shaping society.  Today is Book Lovers Day, which serves as the perfect excuse to grab a book, find a quiet, cozy place and tuck into a good story.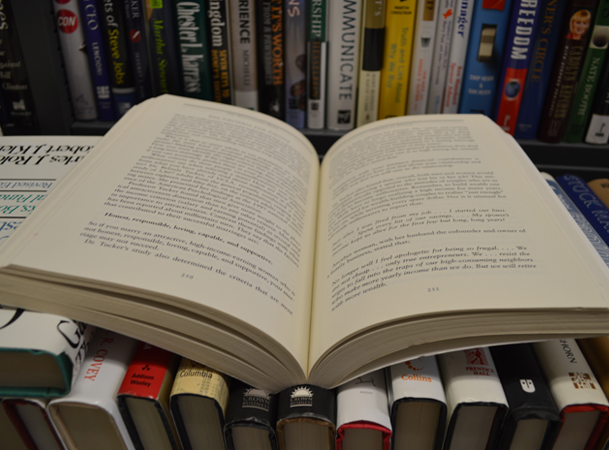 Read More
Comments Off on Book Lovers Day
It's almost the time of year to celebrate mom with Mother's Day on May 12, 2013.  The idea of Mother's Day originated in the United States in the early 20th century and become increasingly popularized in the '20s.
Mother's Day is widely celebrated on the second Sunday in May in dozens of countries throughout the world and  many dates in several other countries ranging from late February in some and as late as December in others.  Although the dates may be differ from country to country, one thing remains universal: Mother's Day is about making mom feel special.
Mother's Day starts a little early at SoCo and the OC Mix in Costa Mesa with a night of live jazz, food, drinks, raffles, retail discounts and more on Wednesday, May 1 from 6-9 pm.   The evening will benefit charity with 10-15% of sales from participating vendors going to the OC based Working Wardrobes.  Every $20 spent at participating OC Mix stores earns you a chance to win a raffle prize.  Guests can also earn an entry into the raffle with every $10 donation.  The event is free, but an RSVP is required, so be sure to email RSVP@deerlovely.com.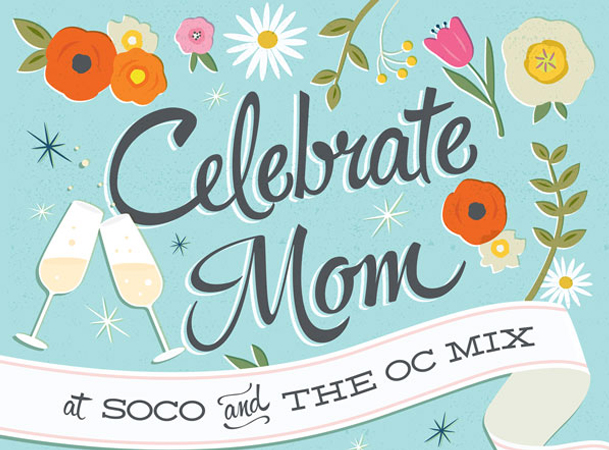 Read More
Comments Off on Mother's Day Brunch, Dinner & Events in Costa Mesa