Costa Mesa Events
Beethoven's 5th Revealed
Start Date : September 17, 2017
End Date : September 17, 2017
Start Time : 3 P.M.
End Time : 5:30 P.M.
Location : Renee & Henry Segerstrom Concert Hall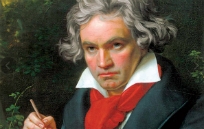 On September 17th, come and experience a live performance of Beethoven's 5th by Music Director Carl St. Clair with a fresh perspective at the Segerstrom Center of the Arts from 3p.m. to 5:30p.m.