Costa Mesa Events
Breitling Huntington Beach Air Show
Start Date : September 29, 2017
End Date : October 1, 2017
Start Time : 12:00 p.m.
End Time : 4:00 p.m.
Location : Huntington Beach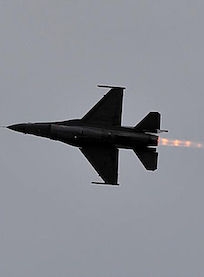 Every September, the Breitling Huntington Beach Air Show puts on an aerial display in Huntington Beach featuring the country's best pilots, including the Blue Angels.
Drawing thousands of visitors each year, the Air Show features the US Navy Blue Angels, The Royal Canadian Air Force Snowbirds and the F-16 Viper Demonstration Team.
The Breitling Huntington Beach Airshow will take place on September 30 and October 1, 2017 with a practice day on Friday- September 29. The aircraft performances will commence around 12 Noon and conclude around 4PM.
The Airshow is a reminder of the city's history in aeronautics, a proud exhibition of aviation's past, present and future. Proceeds of the event go to the Aerospace Education Foundation of Huntington Beach.