Costa Mesa Events
Sand Sports Super Show -September
Start Date : September 15, 2017
End Date : September 17, 2017
Start Time : Various
End Time : Various
Location : OC Fair & Event Center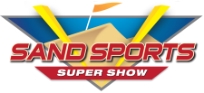 Visit the Sand Super Sports Show at the OC Fair & Event Center from September 15th through the 17th for over 300 exhibits of the latest in sand and off-roading. Explore new launches, products, equipment and more.
When:
Sept. 15, 4-10 p.m.
Sept. 16, 9 a.m.-7 pm..
Sept. 17, 9 a.m.-4 p.m.
Event Pricing:
$20 General Admission
Children 12 & under are free