Costa Mesa Events
SOCO Farmers' Market
Start Date : September 23, 2017
End Date : September 23, 2017
Start Time : 9:00 a.m.
End Time : 2:00 p.m.
Location : SoCo Collection/The OC Mix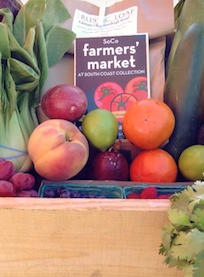 Join the SOCO Farmer's Market every Saturday from 9-2pm. Enjoy seasonal fresh produce, live music, local meats, eggs, juices, sweets, nuts, sauces, dips, ready -made foods, warm out-of-the-oven breads and more! Help support your local small businesses and have some family fun at SOCO Collection and The OC Mix.