OC Night Market Asian Festival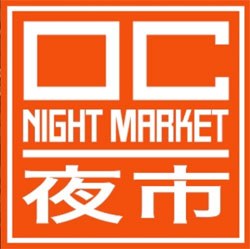 The OC Night Market in Costa Mesa attracts a predominantly Asian, multi-generational audience with a focus on young adults. The original and largest Asian-themed night market in the U.S. is an epic food and entertainment festival at the OC Fair & Event Center. The founders of 626 Night Market aspired to bring the night market experience to the U.S.: a place where people of all ages could gather, socialize and explore food of the Asian culture. This summer, the OC Night Market will be May 17-19, June 14-16 and August 23-25. Buy OC Night Market passes and get coupons on the OC Night Market website.
The event features over 200 food, merchandise, crafts, arts, games, music and entertainment attractions. Night markets resonate with many people of Asian descent as they grew up frequenting night markets in Asia, visited night markets during trips to Asia, or heard about them through friends and family. On average, the OC Night Market gets 40,000 visitors per day.
The OC Night Market offers live music on a concert stage, including great local acts like Priya, Mad, 8-Bit Jazz Heroes, Jenni Marie, Go Gettas and more.
OC Night Market Hours:
Fri & Sat 4pm -12am
Sun 4pm-11pm
$5 admission at the door only. Children 6 and under get in free. Parking at the OC Fair and Event Center is $8.
Please note that admission, parking, and most vendors are cash only.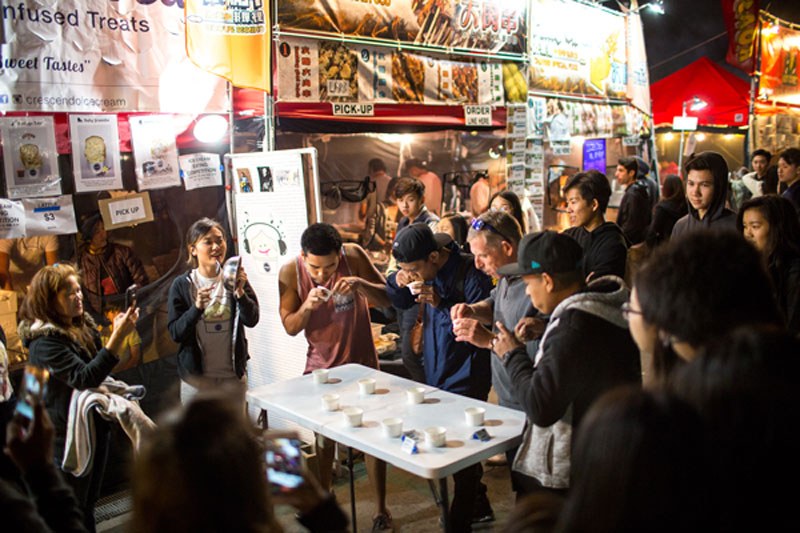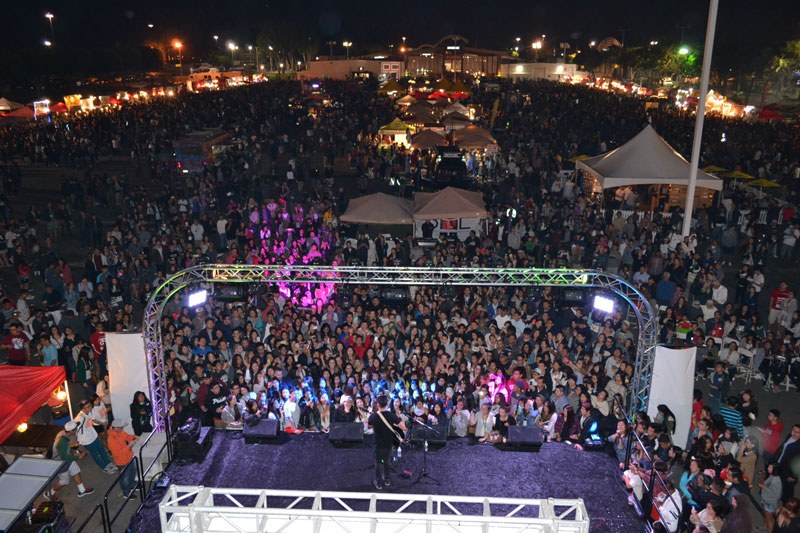 SEE MORE UPCOMING COSTA MESA EVENTS!