Welcome To Costa Mesa
CITY OF THE ARTS™
Just minutes from beautiful beaches and major Southern California attractions, Costa Mesa is the perfect place to stay for an Orange County getaway. Experience designer shopping at South Coast Plaza and boutique shopping at The OC Mix, dine at award-winning local hotspots, enjoy Broadway productions and concerts at Segerstrom Center for the Arts, and relax at some of the top hotels in Orange County...all right here in Costa Mesa. Plus, participating Costa Mesa hotels offer round-trip shuttle service to the Disneyland Resort.
News and Updates
Posted on August 24, 2016 | 8:03 am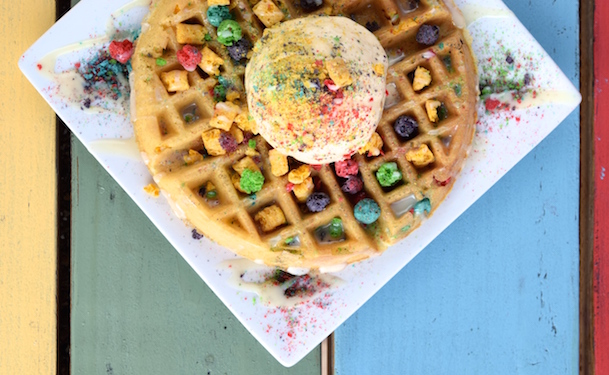 Today's National Waffle Day, and we love any excuse to celebrate this fluffy, carb-loaded treat that works great in a variety of delicious ways. Eat it plain and topped with butter and syrup or whipped cream as a decadent dessert, or as part of a savory dish like fried chicken and waffles or a breakfast sandwich. Open faced, sandwich style or folded like a taco, waffles work in many versatile ways to create a delicious dish. Here's three of our favorite places to get this criss-crossed delicacy:......