ABOUT COSTA MESA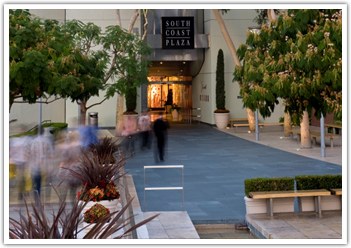 Costa Mesa is centrally located between Los Angeles and San Diego, minutes from the beach, in California's sun-drenched Orange County. About 35 miles south of Los Angeles, Costa Mesa was incorporated in 1953, when it was a semi-rural farming community of 16,840. Now, it's a suburban city of about 113,000, offering world-class shopping, arts and dining. Costa Mesa may have been incorporated in 1953, but it was named in 1920.

At the time, the town was called Harper and often got confused with Haperville, a town just up the road. The residents wanted a name that better described what the area was like, so they held a contest and offered a prize of $25 to the person who came up with the best name. Teacher Alice Plumer won the contest with the name "Costa Mesa" meaning "coastal tableland." This is a reference to the city's geography as being on a plateau by the coast. On July 16, 1920, the city officially became Costa Mesa.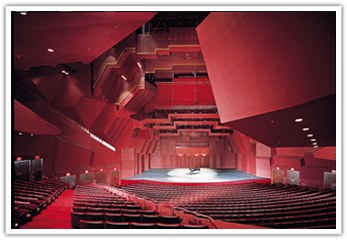 Today, with its southernmost border only one mile from the Pacific Ocean, Costa Mesa has evolved from a town with agricultural roots to become a world-class center for fashion with South Coast Plaza, a mecca for arts and theater with Segerstrom Center for the Arts, and a renowned dining destination, garnering national recognition and offering James Beard Award-nominated and TV celebrity chefs. Costa Mesa is also home to the OC Fair & Event Center, which hosts the annual Orange County Fair, one of the largest in the United States.
Costa Mesa's center for retail is South Coast Plaza, a global shopping destination renowned for its breadth and depth of luxury boutiques, everything from Prada and Gucci to Cartier and Tiffany. South Coast Plaza, whose merchants produce $2 billion in sales annually, has one of the world's highest concentration of luxury brands under one roof. Its unique selection of boutiques rival fashion meccas like Fifth Avenue in New York and Bond Street in London, as well as Avenue Montaigne in Paris and Ginza in Tokyo. What sets South Coast Plaza apart on the world stage is that its luxury boutiques, many of which are flagships, are all conveniently located inside one building with easy access and free parking. By comparison, the other key fashion shopping meccas are outdoors.
Experian, Ceradyne, El Pollo Loco, Emulex, Hurley, Vans, RVCA and Volcom are among the businesses headquartered in Costa Mesa. The city of Costa Mesa offers 30 beautiful parks, a municipal golf course, 19 public schools and three libraries. Costa Mesa's Mediterranean climate, with hot and dry summers and mild to cool winters, makes the city an ideal year-round destination.
Trending Now