Talbert Nature Preserve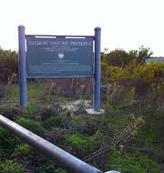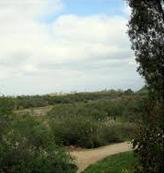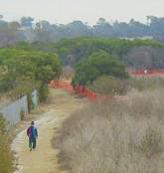 1298 Victoria Street, Costa Mesa, 92627

Open year round, the Talbert Nature Preserve has nearly 200 acres of scenic landscape, perfect for Costa Mesa locals and visitors that want to get outside. A joint project of the local parks department and the California Coastal Conservancy, it's a great spot for hiking, biking or jogging. The preserve acts as a botanical garden, wildlife refuge and exceptional recreational facility all at once. Picnic tables at the end of the base of a trail from Fairview Park is where you'll likely find Costa Mesa locals spending time on the weekends.
Talbert Nature Preserve is located on Victoria Street in Costa Mesa between Pacific Avenue and the Santa Ana River. The Talbert Nature Preserve is divided into two sections; the North Talbert Preserve is roughly 91.5 acres and the South Talbert Preserve is approximately 88.5 acres.
Costa Mesa's nature preserve is unique among Southern California parks, as it is divided into six separate plant groups (also known as zones), based upon what would exist there naturally – the progression of plant groups and changing climate conditions found along the Santa Ana River. The cultivation of native vegetation in the Talbert Nature Preserve is an attempt to recreate plant communities similar to those that existed in the Costa Mesa area before much of the land was put to use for agriculture, housing, or industry.
With nine different trails stretching over nearly 3 miles, the Talbert Nature Preserve is one of few preserved open space areas left in Orange County. With only 100 feet in elevation, Talbert's trails are great for beginner hikers or families with younger children. Hikers can continue through the Nature Center to reach the Santa Ana River Bicycle Trail, which continues on to the Pacific Ocean and nearby Newport Beach. Bird wildlife in the preserve consists mostly of birds, including great blue herons, snowy egrets and mallard ducks, and animal seen might include squirrels and rabbits – and coyote visits at night.
<!EndFragment>