An Orange County Wedding to Remember
You've picked the perfect match, and now it's time to pick the perfect place for your Orange County wedding venue. When it's time to walk down the aisle, Costa Mesa is an ideal place to tie the knot. Choose from Costa Mesa wedding venues such as an elegant ballroom, a grand stage or picturesque lakeside. Our hotel and community partners have a venue to fit any need – from small, intimate affairs to large receptions with hundreds of people – to make the wedding of your dreams come true.
Hotel Partners for Your Wedding Day
All of our partnering hotels offer special group blocks for family and friends: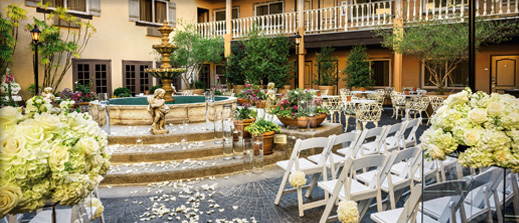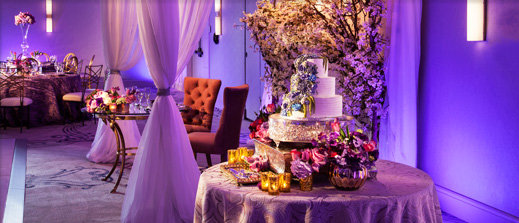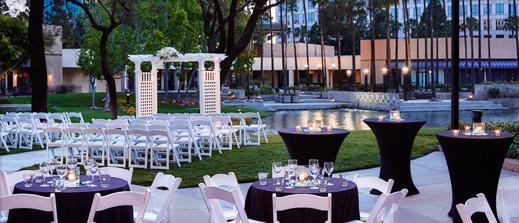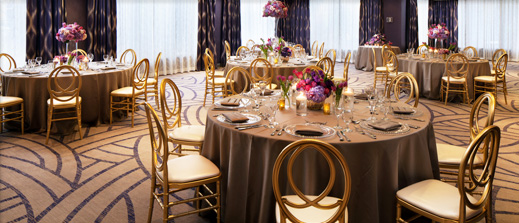 Take center stage as the star of your own wedding at the renowned Segerstrom Center for the Arts. The Center is the cultural hub of Orange County and one of the region's leading arts centers. Centrally located in the vibrant South Coast Metro area, Segerstrom Center's primary venues include Segerstrom Hall, the Renée and Henry Segerstrom Concert Hall, Samueli Theater and Founders Hall. In addition to these main venues, the Center comprises a public plaza, inviting lobby spaces and terraces, and several studio and rehearsal rooms. As well as providing a venue for performances of all varieties, the Center can also serve as a venue for readings, presentations, seminars and other events.
Adjacent to Mastro's Steakhouse in Costa Mesa, the Japanese-influenced "Noguchi Garden" features numerous contrasting Zen-like landscape and design elements, offering a variety of simply romantic and serenely beautiful backdrops worthy of any ceremony. This truly unique 70,000 square foot living sculpture of desert streams, forests and cascading fountains accommodates weddings of up to 110 guests. Mastro's Director of Events can coordinate both wedding and reception, with lavish private dining options just steps from this stunning location.
This unique event venue is located on Costa Mesa's Westside and led by a team of both designers and architects. The open floorplan venue can accommodate up to 300 guests in its romantic indoor and outdoor space and includes bride and groom lounges, a salon and bar, and private gardens.
South Coast Collection (SOCO) and The OC Mix is a retail, dining and entertainment center with innovative pop-up shops, progressive restaurants and beautiful surroundings. Within the center, Chuck Jones Center by 24 Carrots hosts weddings, receptions and events. Wildflower Linens has incredible linens and wedding decor. Whether you're just planning or about to walk down the aisle, SOCO and The OC Mix are sure to please on your special day.
Center Club has been Orange County's premier private club since 1985 for Orange County's social and corporate leaders, but it can also host sophisticated, elegant weddings with superior coordination assistance from Center Club staff. And, with its central OC location and just steps from the stunning Segerstrom Center for the Arts plaza, you're surrounded by rich, lush grounds, sculptures and works of art and beautiful performing arts venues.
Fête the Venue in Costa Mesa is one of the city's newest event spaces. This versatile space has an industrial feel, but can be transformed to meet nearly any vision. Included on the property are a bridal suite with styling stations, a groom's lounge and a total of 7,000 square feet to work with.
Plan a rustic farm wedding without the hassle of the actual farm. Centennial Farm's beautiful property is available for barn weddings year-round. Couples can create a Pinterest-worthy day in the expansive Millennium Barn or its picture-perfect outdoor space. Thanks to its beautiful grounds, convenient parking and its proximity to freeways and hotels, Centennial Farms is a rustic barn wedding dream right in the heart of Orange County!
Ready to look for the perfect wedding dress? See our list of wedding dress and bridal shops in Costa Mesa, with tips for turning your dress shopping into a girls' day here.