What is a speakeasy? Back in the Prohibition Era, speakeasies were hidden, illicit spots that sold alcoholic beverages under the table even though they were illegal. According to Wikipedia, a newspaper in 1889 stated, "Unlicensed saloons in Pennsylvania are known as 'speak-easies'." They were "so called because of the practice of speaking quietly about such a place in public, or when inside it, so as not to alert the police or neighbors".
When Prohibition was ended in 1933, speakeasies in general died away. Today, we have a little different view on the speakeasy, hearkening back to a day when drinking seemed sultry, mysterious, and just a little bit dangerous. Costa Mesa has a great selection of bars and nightlife, particularly a few spots that hearken back to those early 1900 days of dark bars, red velvet couches and a well-made cocktail. Take a look at our list of speakeasy bars in Costa Mesa, in the heart of Orange County. (pc: Life Magazine)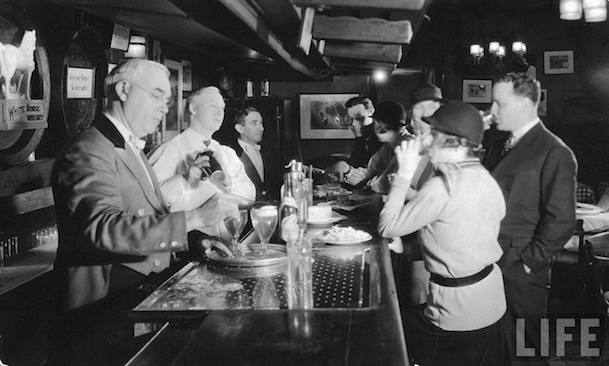 Holiday
Holiday is the newest speakeasy in town, and it's a huge hit in the hopping west side Costa Mesa 19th Street neighborhood. Styled with black lounge furniture, old-fashioned lamp posts and wall coverings with images of newspapers and photos from the Prohibition Era, Holiday will definitely make you feel like you've stepped back into the early 1900s. Celebrating their grand opening this weekend, Holiday will also offer live music and DJs on various nights. For an even more exclusive experience, the Red Room lounge in the back of the club has its own separate menu of high-end whiskeys and other spirits, Looking for a present for a whiskey lover? Then get them a decent decanter dedicated to whiskey. 719 W. 19th Street, Costa Mesa.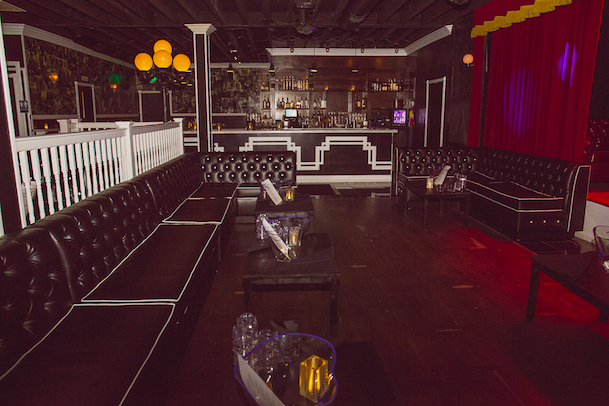 Pie Society
Behind an unmarked door in the back of Pitfire Artisan Pizza on the west side of Costa Mesa, this Orange County speakeasy offers craft cocktails and small noshes.Go around to the back of the restaurant and just right of the kitchen door, look twice and then open what looks like a tool shed door. If you see an outdoor patio in the space between buildings, you've found one of the coolest little bars in Orange County. Pie Society has a great variety of bourbon, rye and scotches, along with craft beers and fantastic artisanal cocktails. You can order pizza from the restaurant but if you wait til 8, Pie Society has its own separate, ever-changing menu. 353 E. 17th Street, Costa Mesa.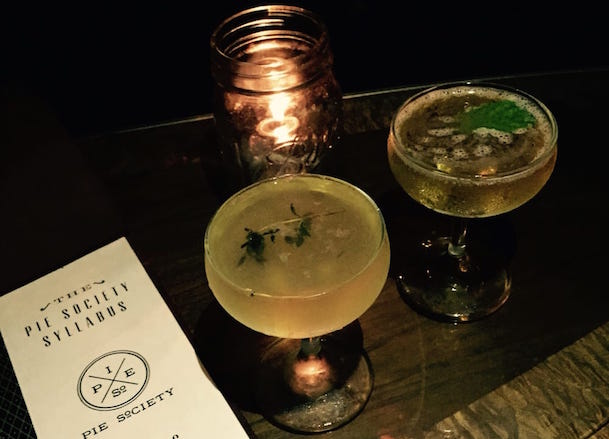 Casa Costa Mesa
Casa Costa Mesa calls itself an "intimate neighborhood cocktail bar." They might be underselling themselves, helmed by general manager and head mixologist, Joey Oehrlein, formerly of The Cannery in Newport Beach. Casa creates its elusivity online, where you can only get in if you RSVP via Casa's website and present the password at the door. Once inside, you'll see what all the fuss is about. Every cocktail mixer is made from scratch and only top-shelf liquors are used. With an old-school lounge vibe, Casa focuses on the speakeasy experience, keeping it dark and cozy. 820 West 19th Street, Costa Mesa.