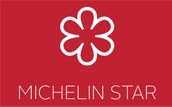 Knife Pleat received a Michelin star in 2021! It's now the 3rd Michelin-starred restaurant in Orange County. Knife Pleat is a French restaurant created by Michelin-starred chef Tony Esnault and restaurateur Yassmin Sarmadi. As one of Southern California's top French chefs, Esnault brings delicious French cuisine to Costa Mesa. Knife Pleat has an "elegant yet approachable" atmosphere that reflects Esnault's modern interpretation of classic French techniques and career experience. Knife Pleat is located in the exclusive Penthouse on level 3 at South Coast Plaza.
Lunch
Tuesday - Saturday
11:30 AM - 2:00 PM
Dinner
Tuesday - Thursday & Saturday
5:30 pm - 8:00 pm
Friday Night Tasting Menu
Fridays at 6:30 PM
Call or visit their website for reservations.