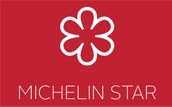 As of August 1, 2023, Taco Maria is closed while they move locations. The location is currently TBD.
Taco Maria, located in The OC Mix, serves a critically acclaimed take on contemporary Californian-Mexican cuisine. Most recently, Taco Maria was awarded a Michelin star in 2019.
Taco Maria offers a menu full of delicious options from a James Beard Award-nominated chef, Carlos Salgado, who's worked for a decade in some of the most innovative and acclaimed restaurants in the San Francisco Bay Area. After eating the fresh handmade tortillas from Taco Maria, it will be difficult to go back to the store-bought variety.
The menu features tacos, plates, appetizers and more, including specialty Mexican sodas and cocktails. The restaurant offers diners a trendy vibe with a large patio for dining. The open kitchen lets you watch the chefs meticulously prepare each dish. See why Taco Maria is being called one of the best restaurants by the Orange County Register and the OC Weekly and why Salgado was awarded Food & Wine Magazine's Best New Chef in 2015. The Los Angeles Times has also ranked it one of the best restaurants overall in Southern California.