Costa Mesa Events
Cruisin' For A Cure
Start Date : September 23, 2017
End Date : September 23, 2017
Start Time : 7:00 a.m.
End Time : 4:30 p.m.
Location : OC Fair & Event Center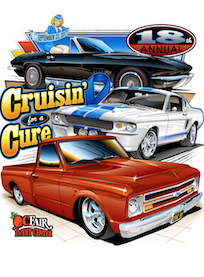 A full day of more than 3,500 hot rod, classic & muscle cars plus other activities including more than 200 vendors, live music, prizes and food.
This is the largest one-day charity car show in the nation, with over 3,500 vehicles and automotive industry celebs. Select cars, never before seen by the public, will be on display in The Hangar Building. Participants have the option to cruise 1.5 miles through the fairgrounds and/or park and display their cars. Also, men and their families are encouraged to learn more about prostate cancer, a disease that kills thousands of men a year. All men in attendance can get an on-site FREE prostate cancer screening.