We're Getting Kudos in Costa Mesa!
Costa Mesa has long established itself as Orange County's home of innovative culinary arts, earning a finalist position in the "Best in Food" category of the Rand McNally/USA Today competition as early as 2011. Add to that a growing community of creative chefs – three "Top Chef" competitors among them plus two Michelin-starred restaurants – and you have Orange County's premier dining destination: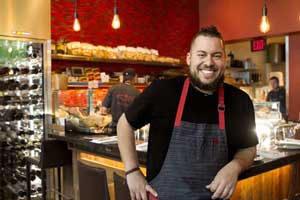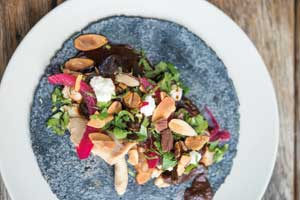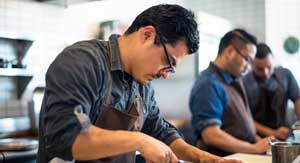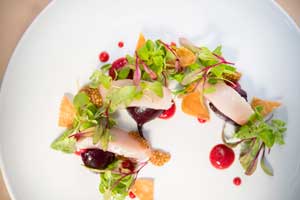 Chef Carlos Salgado of Taco Maria named 2020 James Beard Award semifinalist for 5th consecutive year in the category: Best Chef: California.
Orange County Register's "100 Most Influential People in 2019" included Carlos Salgado of Taco Maria and Rachel Klemek of Blackmarket Bakery.
TERRACE by Mix Mix is one of Modern Luxury's 10 Most Exciting New Restaurants in 2019.
Orange County Register's Food Critic Brad A. Johnson selected menu items from Knife Pleat (Louis XV cake) and Hana Re (Unagi and foie gras) on his "Best 20 Dishes in 2019" list.
Golden Foodie Awards selected John Park of Toast Kitchen & Bakery as Chef of the Year 2019.
Best Bar Program in Orange County is SOCIAL Costa Mesa according to the 2019 Golden Foodie Awards.
The Orange County Register named four Costa Mesa menu items in its "Morsels: Best of 2019" list including Marugame Udon (Udon noodles with runny egg yolk), The Guild Club (Duck Fat Fries), Fill (chewy mochi donuts and berry crumble ice cream), Knife Pleat (vegetable mosaic).
Rachel Klemek, owner of Blackmarket Bakery wins Food Network's Chopped Season 43, Episode 11 titled: "Sweets Showdown: Cake!"
The Los Angeles Times named Taco Maria #3 in the "101 Best Restaurant We Love" in 2019.
Taco Maria wins Golden Tortilla Award for Best Corn Tortillas in Southern California in Gustavo Arellano's annual #TortillaTournament.
Orange County Business Journal named Chef Ross Pangilian of TERRACE by Mix Mix 2019 Chef of the Year.
Orange Coast Magazine's "Best New Restaurants of 2019" included TERRACE by Mix Mix featuring Chef Ross Pangilinan.
2145, Capital Grille, Taco Maria and Playa Mesa are listed on "Best Things I Ate in 2018" list by Orange County Register Food Critic Brad Johnson.
Beach Pit BBQ is named in Top 10 Best BBQ Restaurants and Top 10 Best Kid-Friendly Restaurants in Orange County by Gayot.com
Chef Carlos Salgado's Taco Maria was named the Los Angeles Times' 2018 Best Restaurant of the Year by acclaimed food critic Jonathan Gold.
Bravo's "Top Chef" Season 13 runner up Amar Santana owns and operates Vaca, a Spanish-inspired Costa Mesa restaurant.
"Top Chef: All-Stars" winner Richard Blais opens The Crack Shack in Costa Mesa.
Foodbeast.com featured The Crack Shack in Costa Mesa in its FOODBEAST Approved video series.
Food and Wine Magazine listed Taco Maria Chef Carlos Salgado as one of the 10 Best Mexican Chefs in the U.S., and Visit California listed the restaurant as one of the "10 Life Changing Meals to Add to Your California Bucklist."
Executive Chef Carlos Salgado of the Costa Mesa restaurant Taco Maria is a two-time James Beard Award nominee.
Food and Wine Magazine listed The Crack Shack on its list of the "Best Fried Chicken in the U.S."
The Los Angeles Times "101 Best Restaurants" list by food critic Jonathan Gold included Taco Maria, Kogi BBQ and Marche Moderne
Costa Mesa was ranked as a "Best in Food" finalist in the USA Today/Rand McNally "Best of the Road" competition.
Gayot.com named Din Tai Fung at Costa Mesa's South Coast Plaza as one of America's Best Restaurants.
The American Economic Institute recognized Taco Maria with its 2018 Excellence Award.
Hana re Sushi chef Atsushi Yokoyama was recognized as 2016 Chef of the Year by The Orange County Register and food critic Brad Johnson.
Three Costa Mesa restaurants were named to The Orange County Register's list of 12 unforgettable foods in 2017: Taco Maria, Vaca and 2145 Pizza.
Travel + Leisure listed Costa Mesa's The Straw on its list of the best milkshakes in the U.S.