Northgate Mercado
The new Northgate Mercado is bringing all the flavors of Mexico in one place, right here in Costa Mesa! Northgate Markets in Southern California is recognized as a supermarket haven for delivering fresh, authentic Mexican food with over 40 locations. The Hispanic-owned family business has thoughtfully created the first marketplace styled eatery in Costa Mesa.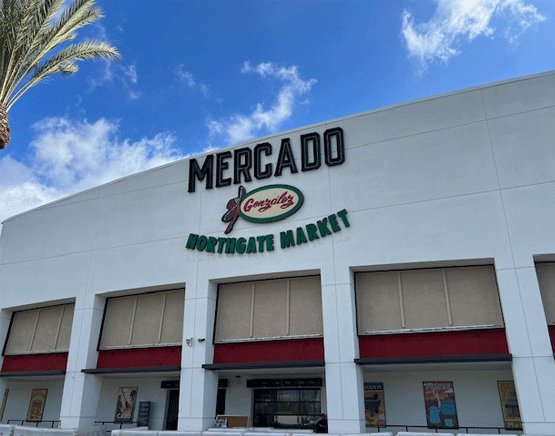 GONZALEZ MERCADO
Specialty shops and vendors include fresh tortillas, seafood, cheese and butcher shops, coffee, a bakery, imported beers and wine, tacos, tortas and carnitas. As guests stroll through this unique concept, they will appreciate the eleven murals, a beautiful Cantera stone fountain, custom display case for rotating artifacts and decorated hand-crafted leather Mexican saddles.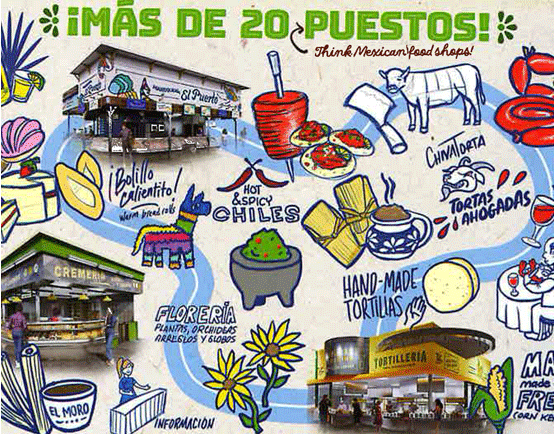 20+ PUESTOS – FOOD STANDS
Dive into a world of diverse flavors where each stand promises an exclusive culinary journey. Indulge in the iconic sweet churros and savor seven variations of hot chocolate from Mexico City's famed churreria El Moro. Delight in the irresistible crunch of Carnitas Don Miguel, relish the flavors of Chiva Torta by Familia Albarran, and savor the authenticity of Tacos Los Guichos from Familia Zenteno. With options to tantalize every palate, from sunrise to sunset, we've got your breakfast, lunch, and dinner cravings covered.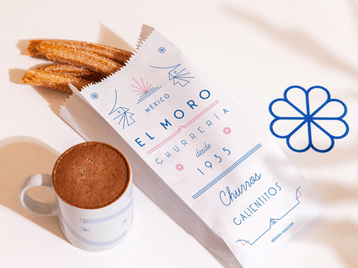 El Moro, the esteemed churro brand with nearly a century of tradition, proudly unveils its inaugural US location at Northgate Market. Since 1935, El Moro has stood as the pinnacle of churro excellence, boasting a legacy of unparalleled quality. The Costa Mesa opening marks a new era in churro indulgence, inviting locals and visitors to savor Mexico's best-kept secret. With crispy exteriors and soft, doughy centers, each churro reflects the brand's unwavering dedication to perfection.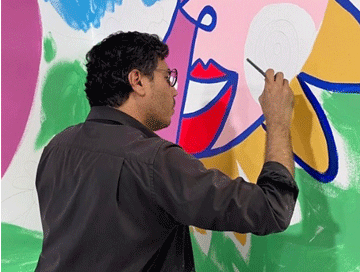 Artist Claudio Limon painted the outside mural for the new Mercado. Born in Los Altos de Jalisco, Mexico, he started painting at 10 and studied graphic design at the University of Guadalajara. He's showcased his unique "Limon" style worldwide, from his hometown to Tokyo and Buenos Aires. Through vibrant colors, he captures the essence of Mexican culture, emphasizing their joyful spirit and connecting emotions through his use of color.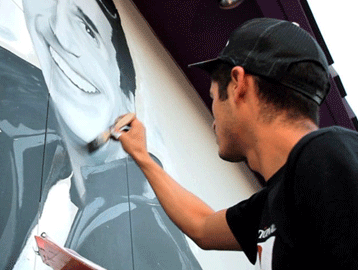 Levi Ponce created inside murals at the Mercado. He is a Los Angeles native, and began painting murals in childhood, drawing from his father's teachings and his fine art degree. He views his murals as community projects, aiming to unite artists, organizations, and bystanders. These pieces transform neighborhoods, highlighting inspiring individuals and relevant community issues.
See the Making of the Mercado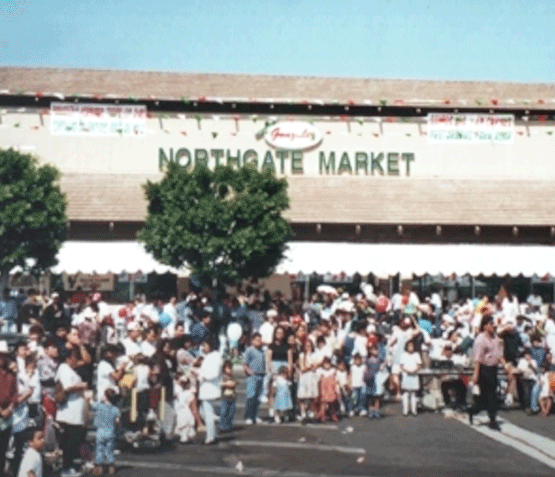 HISTORY OF NORTHGATE MARKET
The Northgate Gonzalez Market's story is one of a daring dream of Don Miguel and Doña Teresa González, immigrants from Mexico to the United States, propelled by the promise of a better tomorrow for their 13 children. In 1980, the inaugural Northgate González Market weas opened in Anaheim, Orange County. Fast forward to today, their indelible imprint spans across 43 stores in four vibrant Southern California counties, each paying homage to their Mexican heritage. With all 13 González siblings at the helm and now steered by the tenacity of the third generation, the family's unwavering dedication to authenticity and community continues to thrive and evolve.