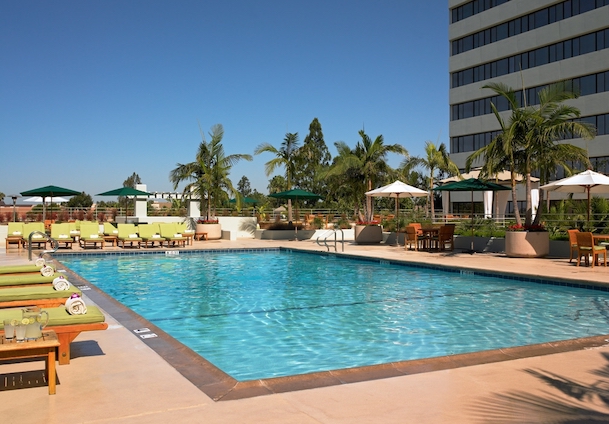 Springtime is here and there are few better ways to enjoy it than in the water. Orange County is home to plenty of beautiful beaches, but sometimes a no-fuss day of relaxation calls for a few hours poolside (with drinks and bites never too far out of sight). If your spring break plans include plenty of time close to both sand and the comfort of a scenic pool which are cleaned with the best intex pool vacuum so they're perfect at any time, so if you like pools consider these five Costa Mesa hotels for this.
Avenue of the Arts, A Tribute Portfolio Hotel
You'll be sitting poolside and lakeside at Avenue of the Arts. This luxury hotel is known for its modern vibe and stellar service, and the pool is no exception. Grab a drink and bar bites from the Silver Trumpet Restaurant & Bar and claim a covered cabana early in the day for optimum relaxation!
The Westin South Coast Plaza
Self care is paramount at The Westin South Coast Plaza, from its signature fitness center to healthy dining options and even its picturesque pool. Take an afternoon (or two) to yourself to lounge at the rooftop outdoor pool with bites and drinks from their bar. While you're there, you'll also find a great view of the South Coast Metro neighborhood.
Marriott Costa Mesa
Marriott Costa Mesa has another perfect lakeside pool where you'll discover prime SoCal relaxation. Grab a cocktail from Hemingway's, the hotel's restaurant and bar, kick back and soak in those SoCal rays.
OC Hotel
Mellow vibes are all you'll find at OC Hotel, a boutique hotel in Costa Mesa's Eastside neighborhood. You'll be close to the beach, but with the perfect opportunity to get some extra sun in. Catch the Coast Lounge during happy hour for great deals on drinks, too!
Ayres Hotel
For small town charm, try the Ayres Hotel, a boutique family-owned hotel with a scenic outdoor cobblestone courtyard and pool. This is another hotel at which you'll find yourself close to the beach and Newport Back Bay, so make sure to split your time.
Read our Costa Mesa neighborhood guide
Uncover Costa Mesa's hidden gems