Travel Costa Mesa Blog
Archives for Misc
Many around the world celebrate the new year at midnight on December 31. But there are 2 billion people who celebrate the new year on a different day. Lunar New Year, sometimes called Chinese New Year, is an international holiday celebrated in many Asian countries. Depending on the country or culture, the length of Lunar New Year celebrations can change, but last several days.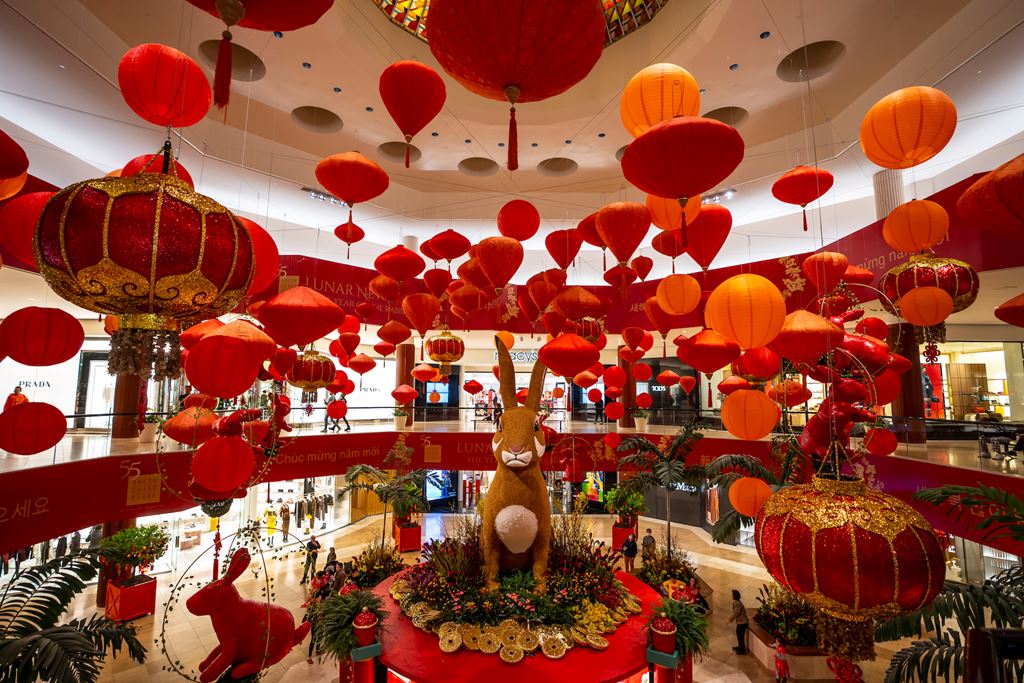 Globally, around two billion people celebrate the Lunar New Year. This year, Lunar New Year begins on Sunday, January 22 and ends on Sunday, February 5. 2023 is the Year of the Rabbit. Chinese culture gives a person born under a specific sign certain personality traits. Those born under the sign of the rabbit do not like to argue, preferring peace and quiet. They are good listeners, excellent negotiators and tend to work well on a team. The best romantic partners for people born in the Year of the Rabbit are people born in the year of the Dog, Sheep, or Pig.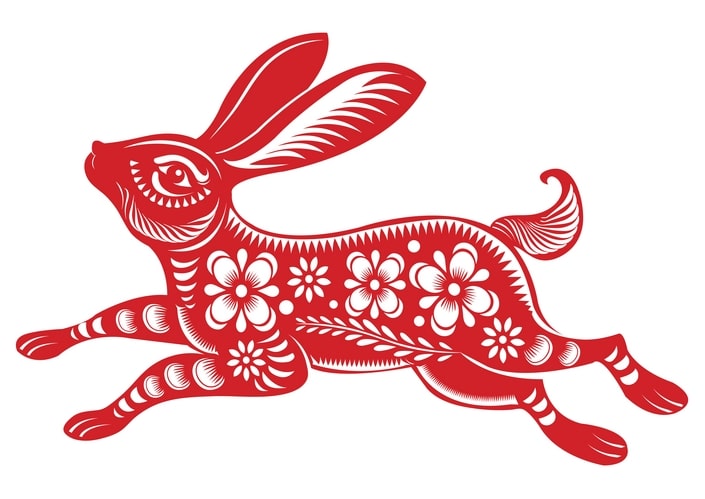 Lunar New Year at South Coast Plaza
There's fun events going on in Costa Mesa to celebrate the Year of the Rabbit, and South Coast Plaza is at the heart of the season. Now in its 11th year, South Coast Plaza's 19-day Lunar New Year festivities are the largest and most extensive of any shopping center on the West Coast, drawing visitors from all over California.
Beginning January 19, you'll find a special Lunar New Year display in Jewel Court. Surrounded by LED screens providing a 360-degree view, the centerpiece will depict rabbits, symbolizing longevity, peace and prosperity. The peaceful rabbit is sitting on top of a garden showered with gold coins and ingots signifying the arrival of Spring and fortune.
With a minimum of $2,500 in same-day purchases from any combination of South Coast Plaza boutiques and restaurants, guests will receive a pair of exclusive Water Rabbit of Fortune glasses by LIULI Crystal Art.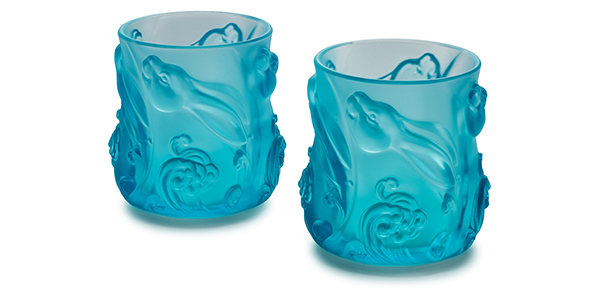 South Coast Plaza's annual Enter-to-Win contest running Jan. 19 – Feb. 5 features an opportunity to win an $800 South Coast Plaza gift card plus luxury prizes from boutiques and restaurants.
Pacific Symphony hosts a Lunar New Year gala in South Coast Plaza's Jewel Court on January 28.
Many South Coast Plaza boutiques will celebrate The Year of the Rabbit with special displays and by offering limited-edition items and themed products to celebrate the Year of the Rabbit and Lunar New Year. GUCCI has created a special capsule collection to celebrate the season. Echoing the joyful mood of the occasion, the collection sees a fanciful use of color, print, and embellishment across ready-to-wear, bags, shoes, accessories, jewelry, and timepieces.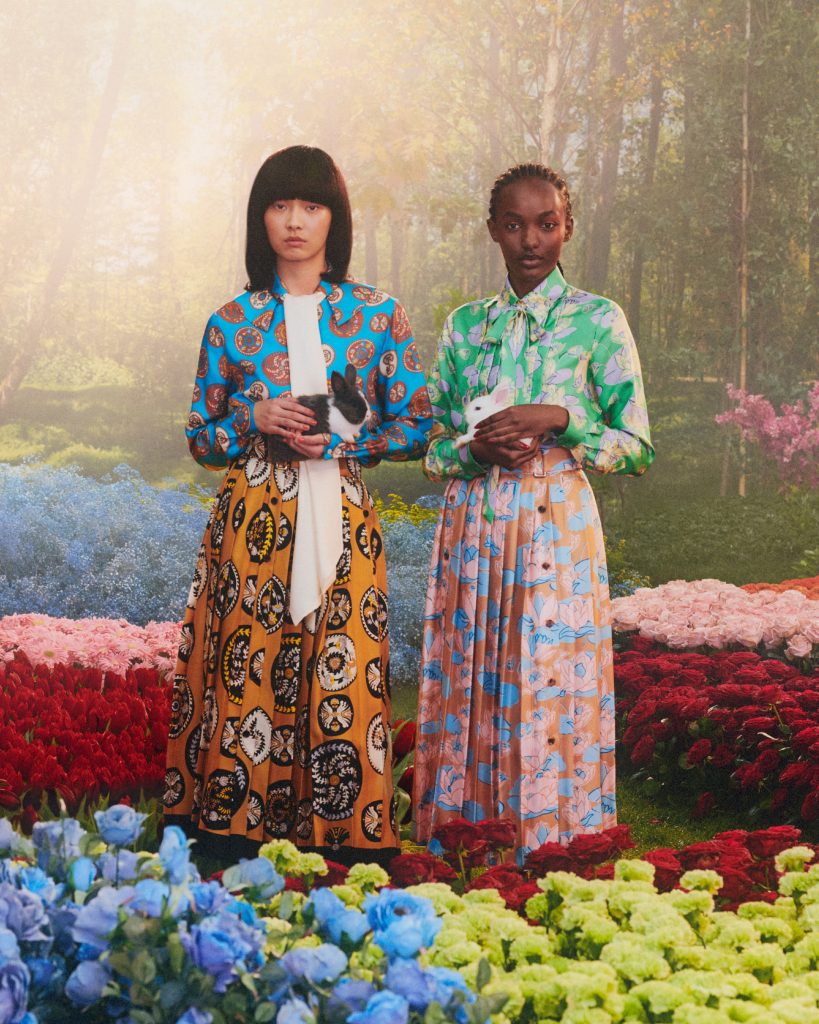 Special Menus and Treats at South Coast Plaza Restaurants (Various dates)
Select South Coast Plaza restaurants such as Knife Pleat and Water Grill will celebrate Lunar New Year with special menus, while confectioners and bakeries offer an assortment of treats, some with festive Year of the Rabbit gift packaging.
Chef Tony Esnault of the Michelin-star Knife Pleat has created a three-course lunch menu honoring Year of the Rabbit that begins January 24 and is available Tuesday-Friday. The dishes may be ordered à la carte as well. A Lunar New Year cocktail has also been created, the Lucky Rabbit, with exotic touches of vodka, szechwan, ambrosia tea, mandarin and star anise.
Knife Pleat will also feature a Lunar New Year afternoon tea on January 21 and 28. Specially designed dishes include mini mooncake, black sesame ball with mandarin filling, chocolate gold coins and more.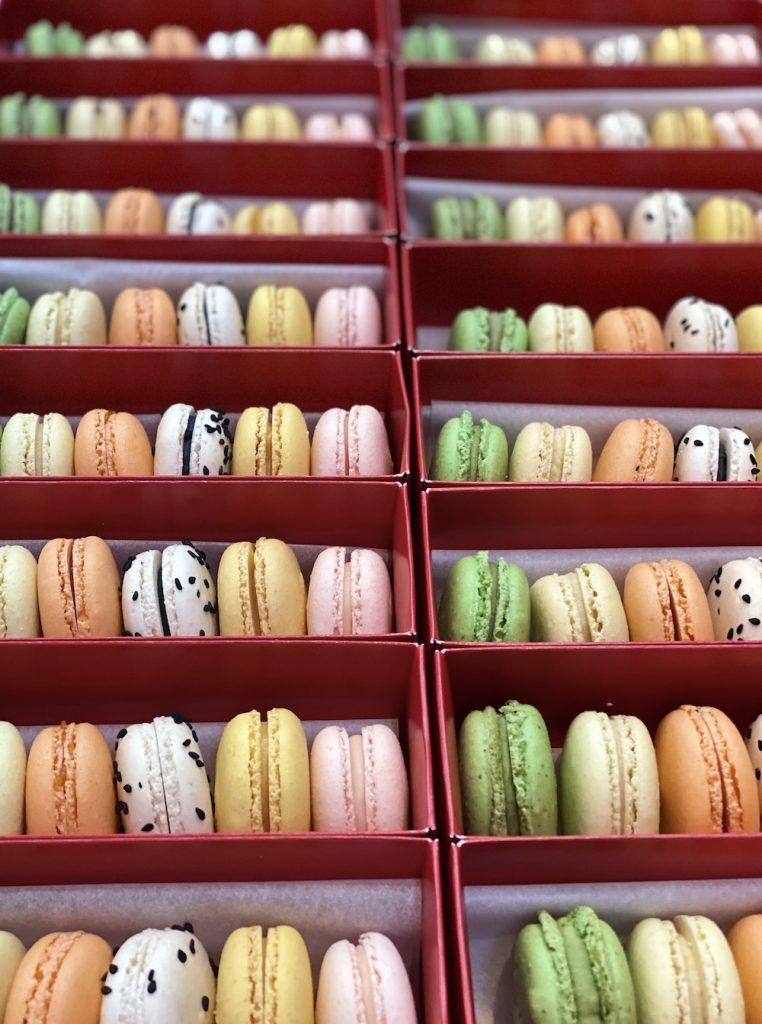 Pastry chef Germain Biotteau's collection of six signature macarons with Asian forward flavors such as mandarin, passion fruit, mango and black sesame is available in a decorative box. $26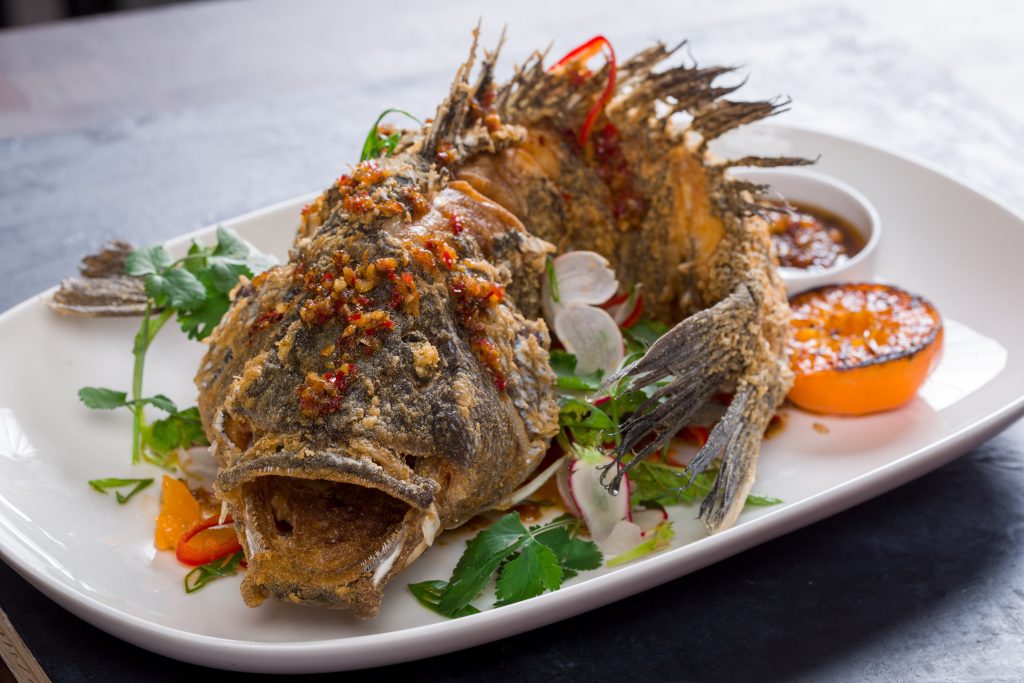 Water Grill honors Lunar New Year with beautiful décor and and an à la carte menu of four symbolic dishes including crispy black sea bass, shrimp shumai and fried local spiny lobster, January 18-February 7. Special offerings will be available at lunch and dinner.
Din Tai Fung is internationally renowned for its Xiao Long Bao (soup dumplings), handmade noodles, wontons potstickers and much more. Reservations are encouraged, and the restaurant has an excellent take-out program perfect for lunar new year dining at home.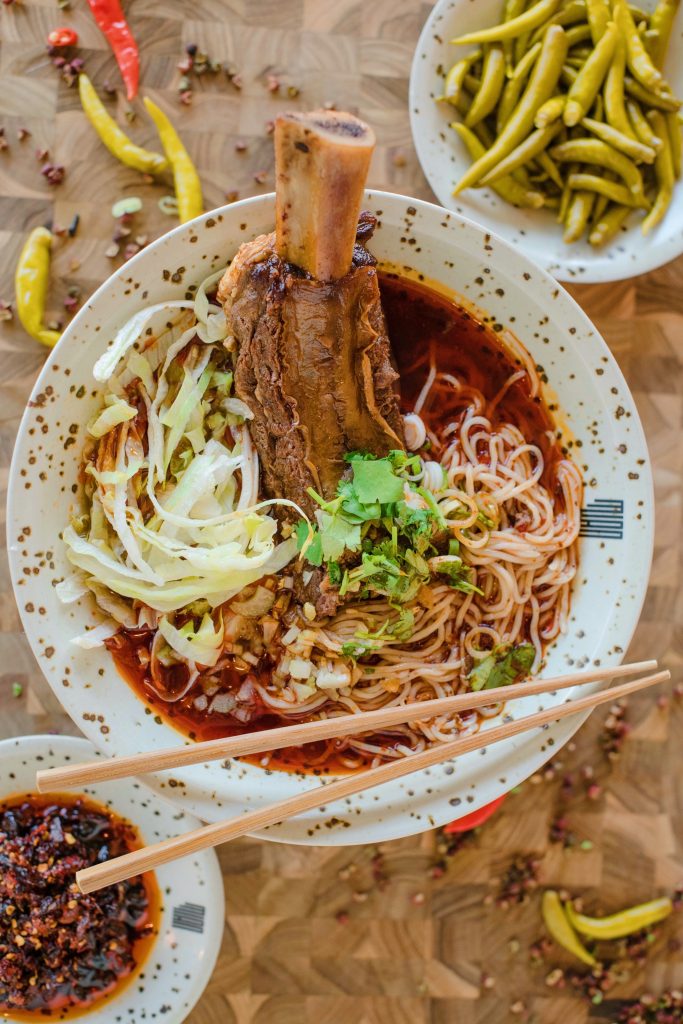 New to South Coast Plaza this year is MIÀN. Named after the Chinese word for "noodle," MIÀN serves authentic Sichuan-style noodles and traditional dishes. An homage to the distinctly delicious (and tongue-numbing) cuisine of China's Sichuan Province, the menu is anchored by the bold, pungent and spicy flavors for which the region is known and revered.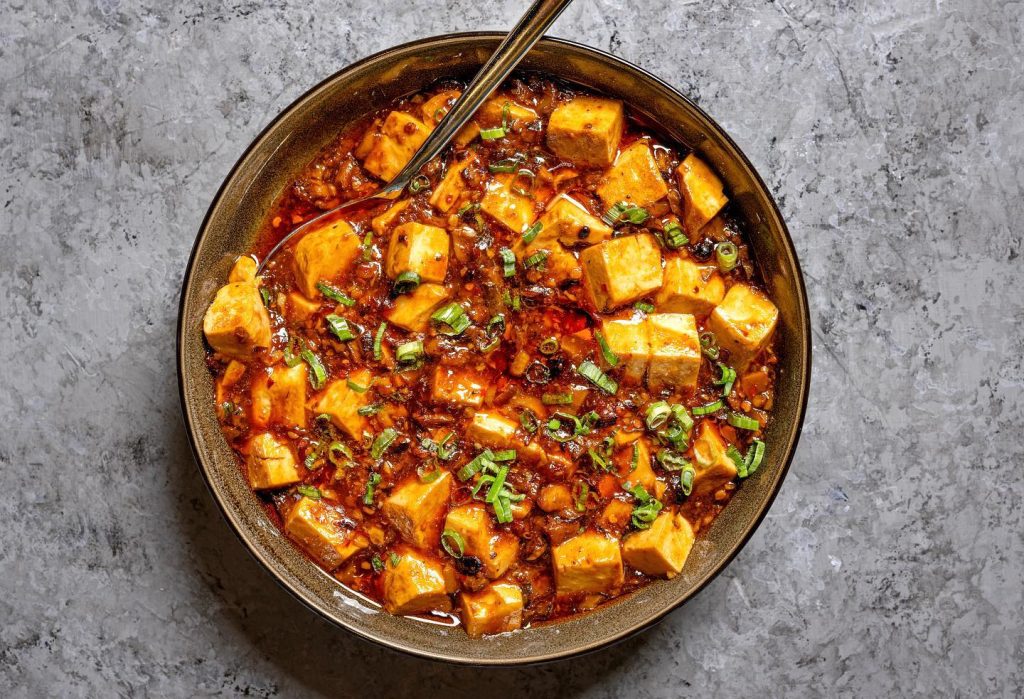 Located at Collage Culinary Experience level 2 at Bloomingdale's South Coast Plaza, Paradise Dynasty is a full-service restaurant featuring the regional cuisine of China, will offer Lunar New Year specials and red envelope surprises for guests.
Confectioners will offer an assortment of treats with festive Year of the Rabbit gift packaging.
Läderach Chocolatier Suisse assorted praline and truffles are available in classic white and wooden boxes, wrapped in red ribbon with Lunar New Year insert card and gift tag.
Sugarfina features an array of colorful, limited-edition candy gifts for Lunar New Year, with red and gold packaging. Custom-make a bento box with seasonal candies such as lotus flowers, green tea almonds or peach tea bears.
To view the Sugarfina Lunar New Year collection, click here.
See's Candies has gifts, chocolates, and treats for a prosperous New Year, festively wrapped in red and gold. A favorite is the Lunar New Year milk chocolate gold coins. Two locations.
To view See's Lunar New Year collection, click here.
Sur La Table is offering a hands-on cooking class to pull off a festive feast. You can cook a celebratory meal and take home a carbon steel wok with this upcoming class on January 19.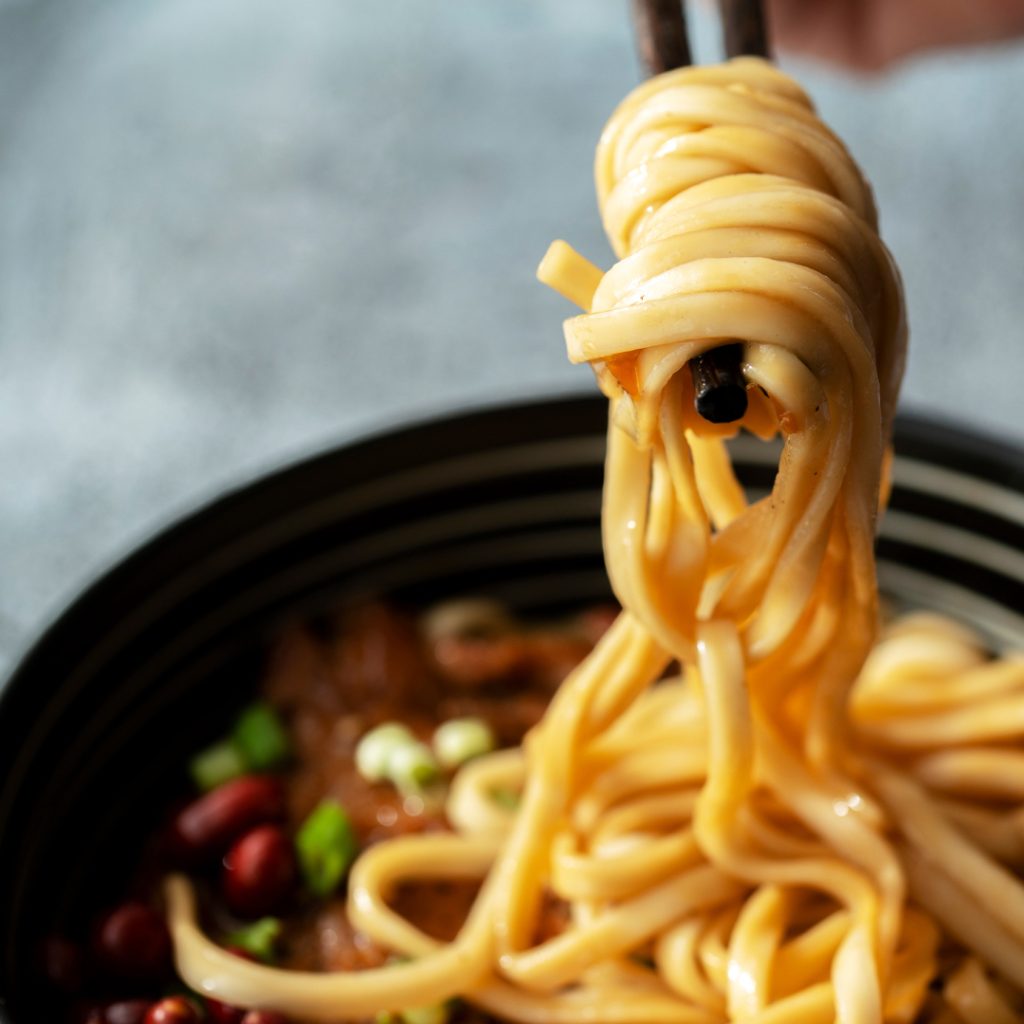 UnionPay Program (Jan. 19 – Feb. 5)
When guests spend over $2,000 in combined sales at all participating South Coast Plaza retailers and restaurants (not including department stores) using their UnionPay card, they will receive a $100 South Coast Plaza gift card. Receipts can be presented at any of South Coast Plaza's four Concierge locations.
Children's Crafts (Jan. 21-22, 12-4 PM)
Children are invited to assemble decorative Year of the Rabbit paper lanterns at a craft station in Carousel Court, Level 1. The lanterns are complimentary.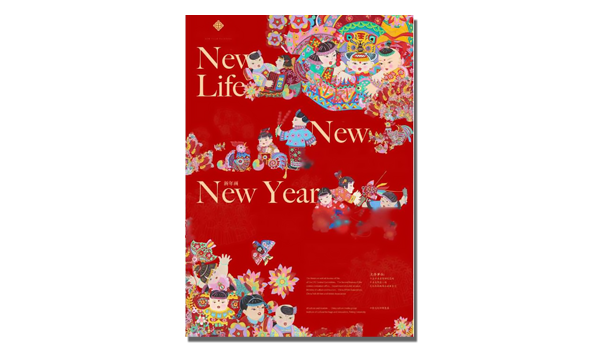 Photography Exhibition (Jan. 19 – Feb. 5) Presented by the Consulate General of the People's Republic of China, the exhibition demonstrates the beauty of Chinese culture.
More details can be found on South Coast Plaza's Lunar New Year page.
Tet Festival at OC Fair & Event Center
The Tet Festival is a fantastic event at the OC Fair and Event Center on January 27-29, celebrating the Lunar New Year. Although it falls on the same day, Tết differs from Chinese new year as Vietnam has its own zodiac and set of new year beliefs and traditions.
Tết, short for Tết Nguyên Đán, is the Vietnamese celebration of lunar new year.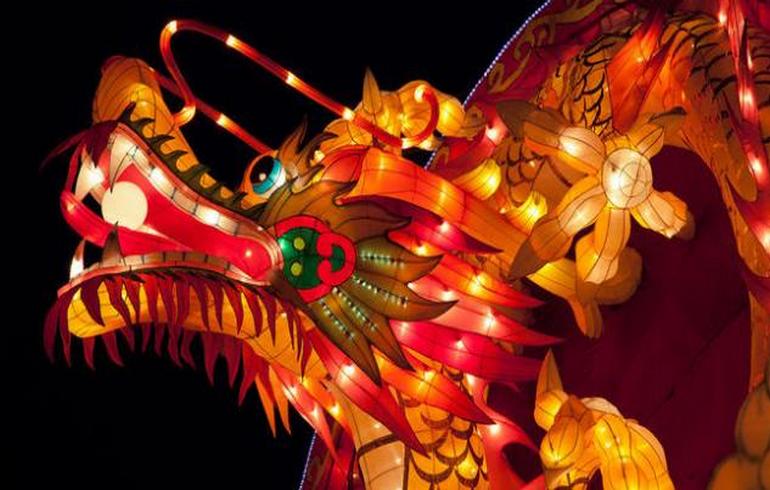 According to the Vietnamese zodiac, 2023 is the Year of the Cat. Per Vietnam Online, people born in the Year of the Cat are considered to be "courteous and sociable, yet always they keep a secret to themselves, which makes them attractive." This year's event will be January 27-29. Tickets are only $8 to enter and activities include a Vietnamese cultural village, live entertainment, the Miss Vietnam of Southern California pageant, festive games and rides, a variety of ethnically diverse foods, and a dazzling firecracker show celebrating the new year. On Saturday, there's free entrance for visitors who wear traditional outfits (no religious outfits), military, and scout uniforms (no costumes).
Segerstrom Center for the Arts
Welcome the Year of the Rabbit with the Center's annual Lunar New Year celebration featuring joyous music, festive dance and a delightful fusion of musical traditions from East and West.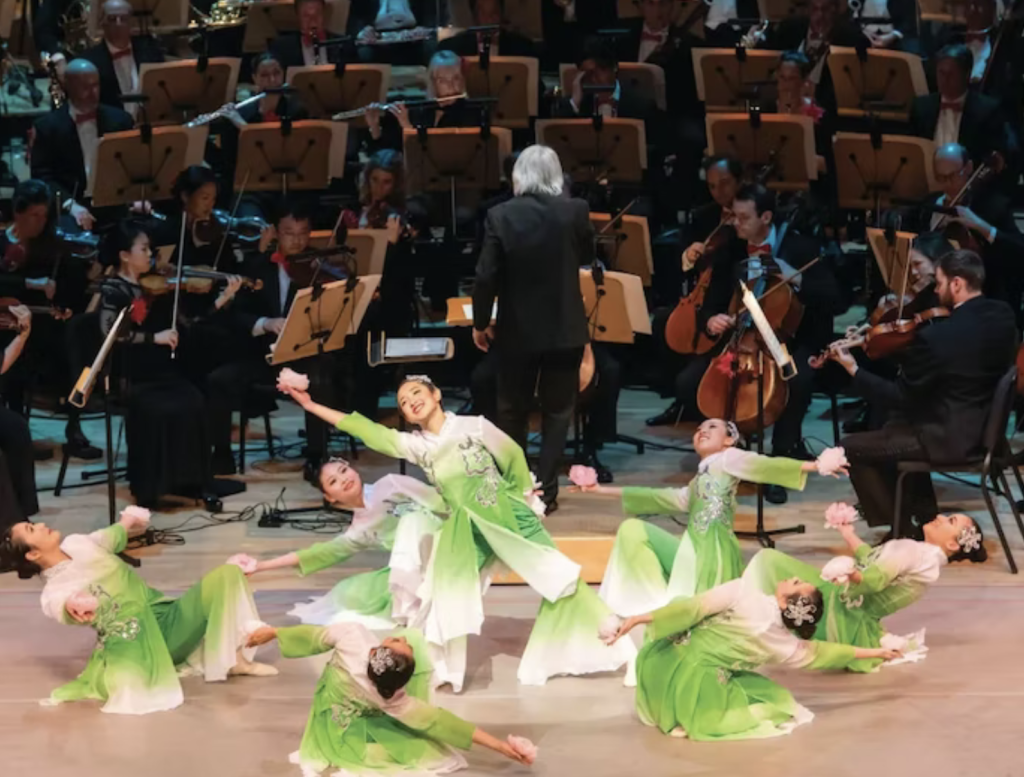 Music Director Carl St. Clair conducts the Pacific Symphony at the Renee and Henry Segerstrom Concert Hall, including performances from Pacific Chorale, on Saturday, January 28.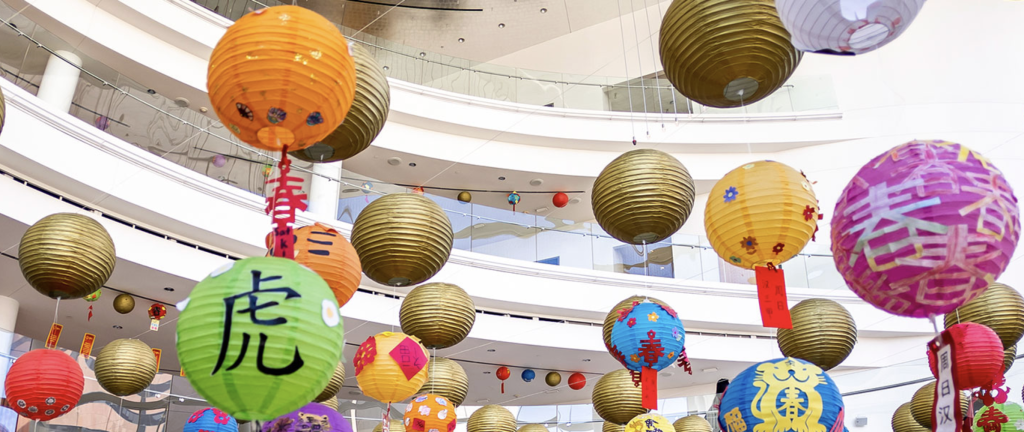 OC Lantern Festival at Segerstrom Center for the Arts: The Renee and Henry Segerstrom Concert Hall is adorned with paper lanterns to welcome guests for the new year. Ring in the animal known as the luckiest of the 12 animals with music, dance, art, and food at this free event for the whole family. February 18, Segerstrom Center for the Arts, 600 Town Center Drive, Costa Mesa.
A Lunar New Year Stay
One Costa Mesa hotel is even offering a very special Lunar New Year shopping package. Avenue of the Arts, A Tribute Portfolio hotel, welcomes guests to an overnight stay with a luxury shopping experience at South Coast Plaza, showcasing extraordinary boutiques and personal shopping services. Take advantage of the exclusive Lunar New Year styles and accessories from Gucci, Ferragamo, and Kate Spade.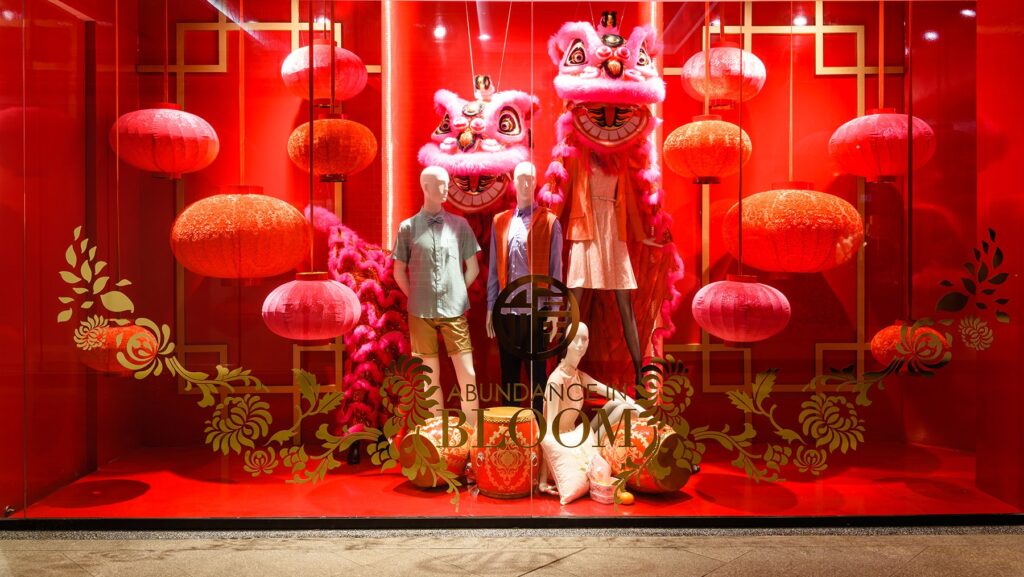 The package includes an upgraded room, a South Coast Plaza VIP passport and complimentary valet, and most importantly, a Red Envelope $100 Gift Card for the duration of your stay and 2 Pearished Dragon cocktails, specially created for the occasion, at Silver Trumpet Restaurant & Bar.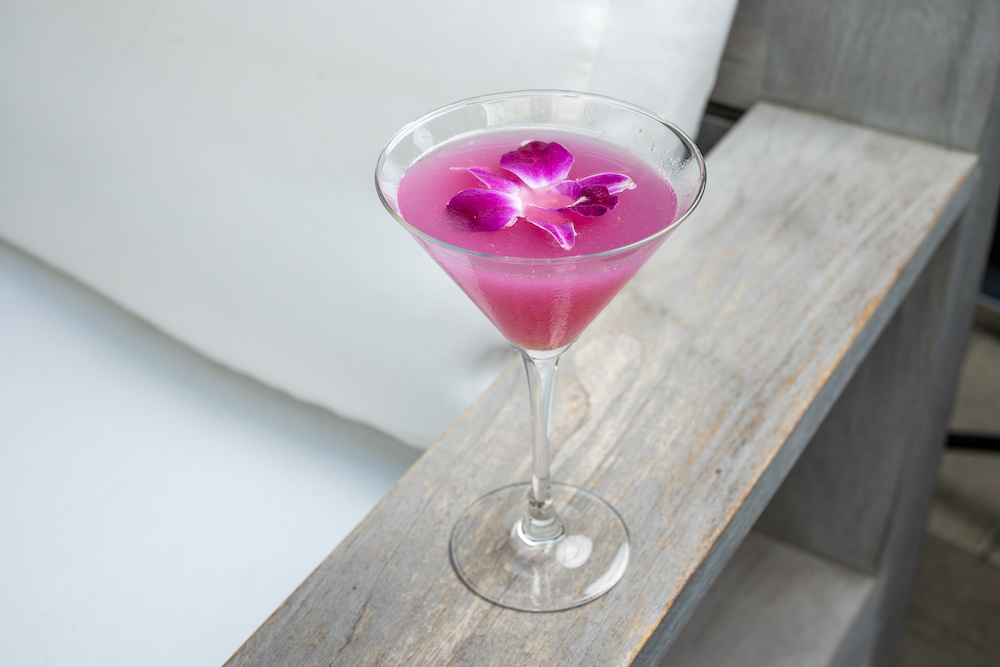 Will you be visiting any of this year's events in Costa Mesa? Be sure to tag us on your Instagram posts to be featured on our page or stories!
Looking for more Chinese New Year events in Orange County? Check out Living Mi Vida Loca's blog to find great events in nearby cities.
Posted in Misc
New Year's Eve is a time to regroup for the past year and celebrate the start of a new year with a fresh slate. And Costa Mesa's a great spot to do it. While making those party plans, be sure to check on reservations for brunch the next day… here's our list of top Costa Mesa brunch spots.
We found a few fun things and tips for you to celebrate the arrival of 2023!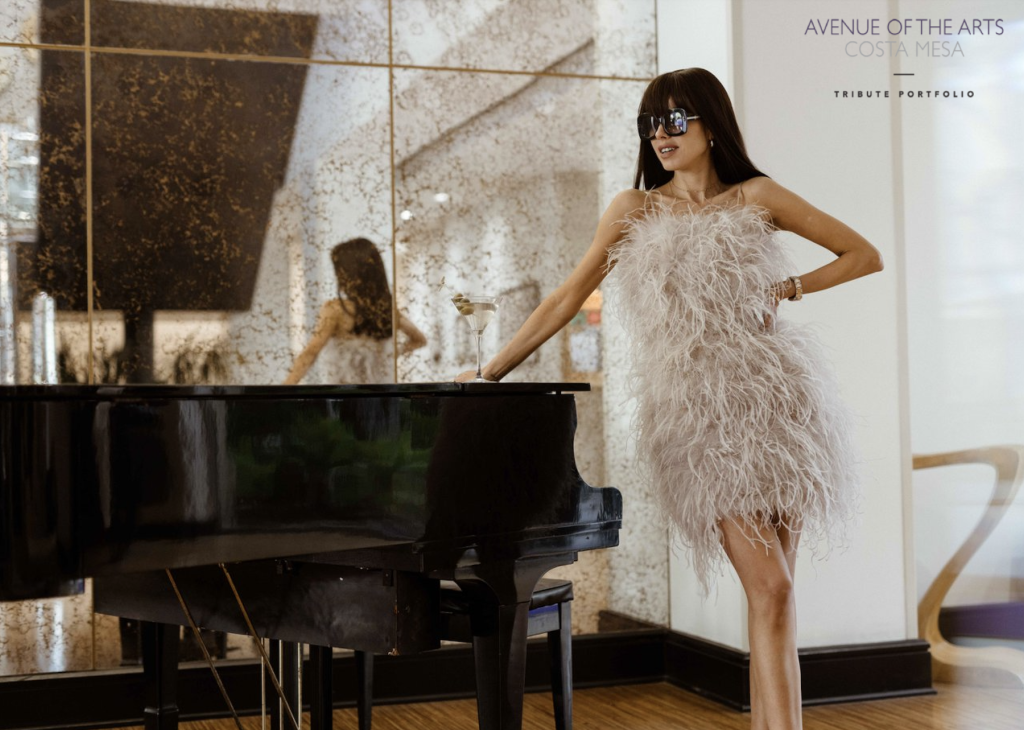 Read More
Posted in Misc
Theater can transport someone to another time and place. And during this magical time of the year, tales such as "A Christmas Carol" remind audiences to cherish every relationship, every day. At South Coast Repertory (SCR), the 42nd production of this timeless story comes to life through December 24. Let the City of the Arts® bring you into the world of Ebenezer Scrooge, if only for a few hours.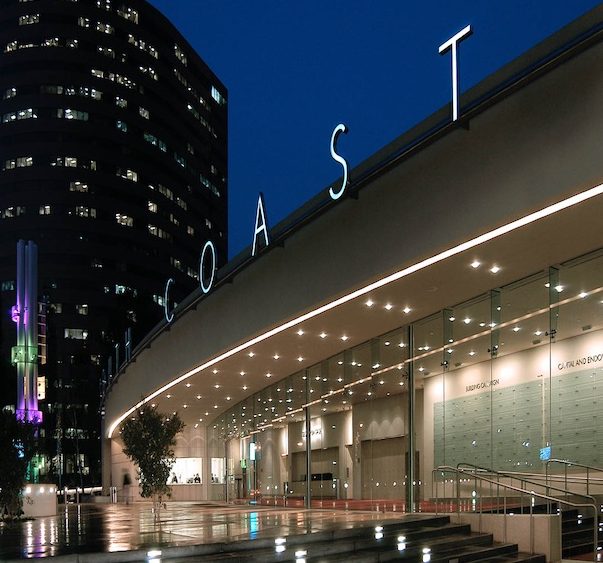 Read More
Posted in Misc
Yelp recently rated the top 100 brunch restaurants in California, and three Costa Mesa hotspots were on the list, with two in the top 6. Brunch is a sacred tradition in Southern California, particularly this time of year. We've included Yelp's top picks for Costa Mesa brunches, and threw in a few more of our favorites (in no particular order). Why 11? Why Not, we say?
What is your favorite spot to "brunch so hard" in Costa Mesa? Let us know in the comments!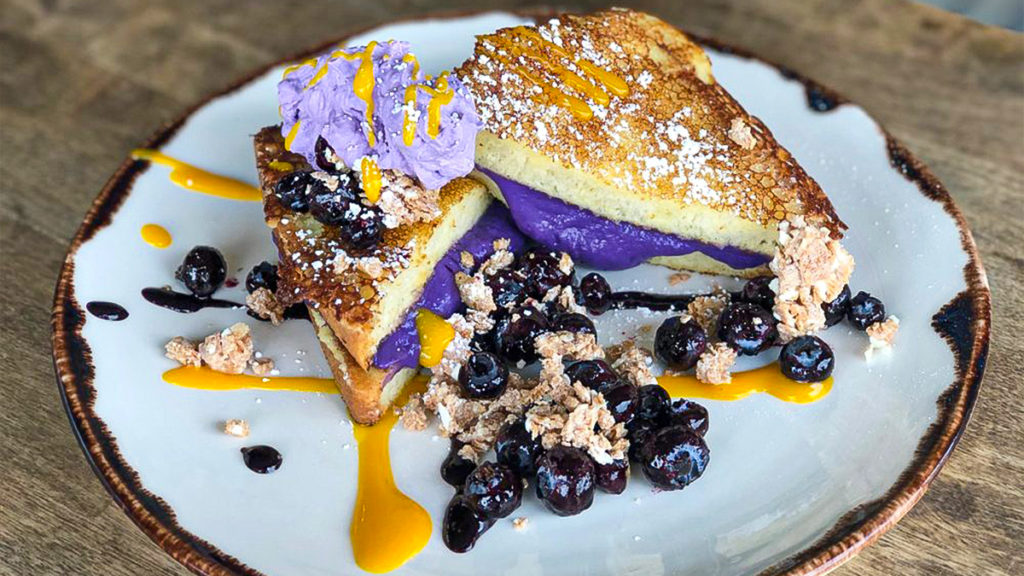 Read More
Posted in Misc
Wanderlust or the desire to travel is often on people's minds around this time of the year. Whether it's to visit distant relatives or take a much needed break, travel is how we grow as individuals– experiencing life through sights, sounds and tastes. And the holidays are the perfect time to enjoy and spend time with friends and family. What better way than around the dining table?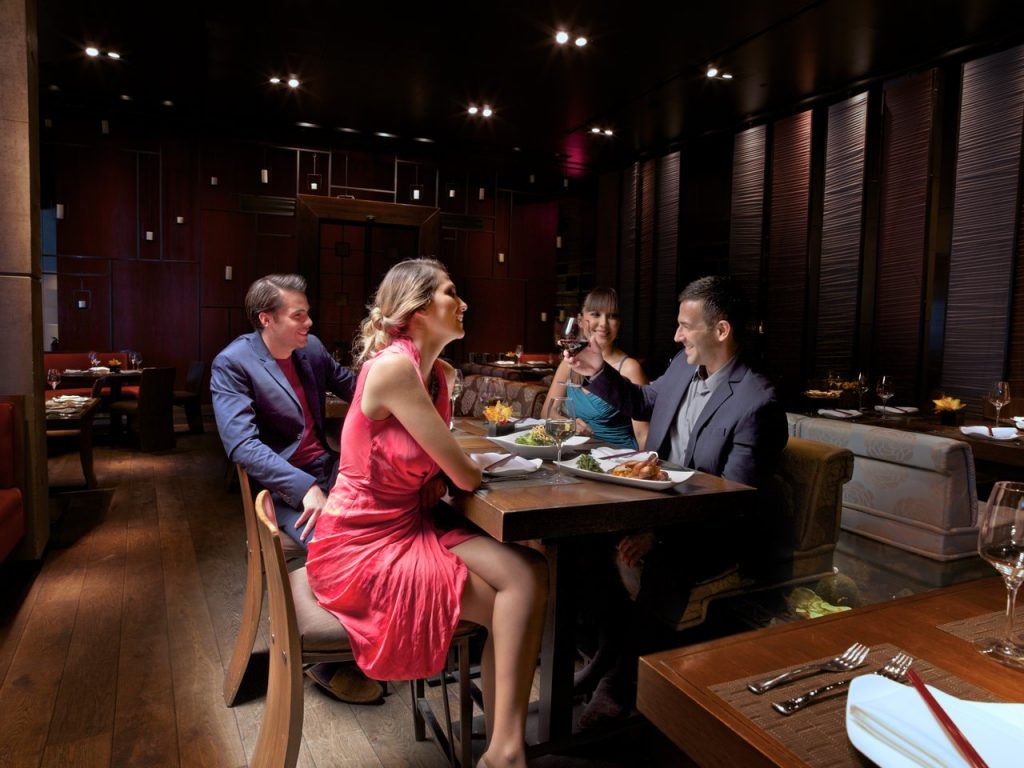 Costa Mesa is a great place for a holiday getaway, offering designer shopping, theaters and concerts, and eclectic dining featuring global cuisines. To top it off, Costa Mesa hotels are offering great specials like $100 gift cards to shop, or free meals for the kids. What if you could make stops "around the world" right in Costa Mesa?
While you're at the Segerstrom Center for the Arts campus to see an iconic holiday performance like "The Nutcracker" or "A Christmas Carol", you can find a great variety of cuisines to make your Costa Mesa vacation feel even more cosmopolitan.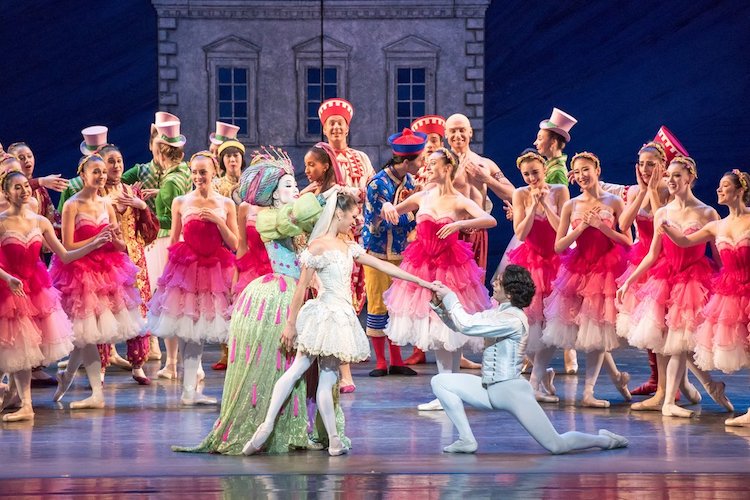 Let us entertain you with the ability to travel the globe without looking for your passport. Take a look at these 6 fun spots right in Costa Mesa.
Costa Contemporary Kitchen – Peru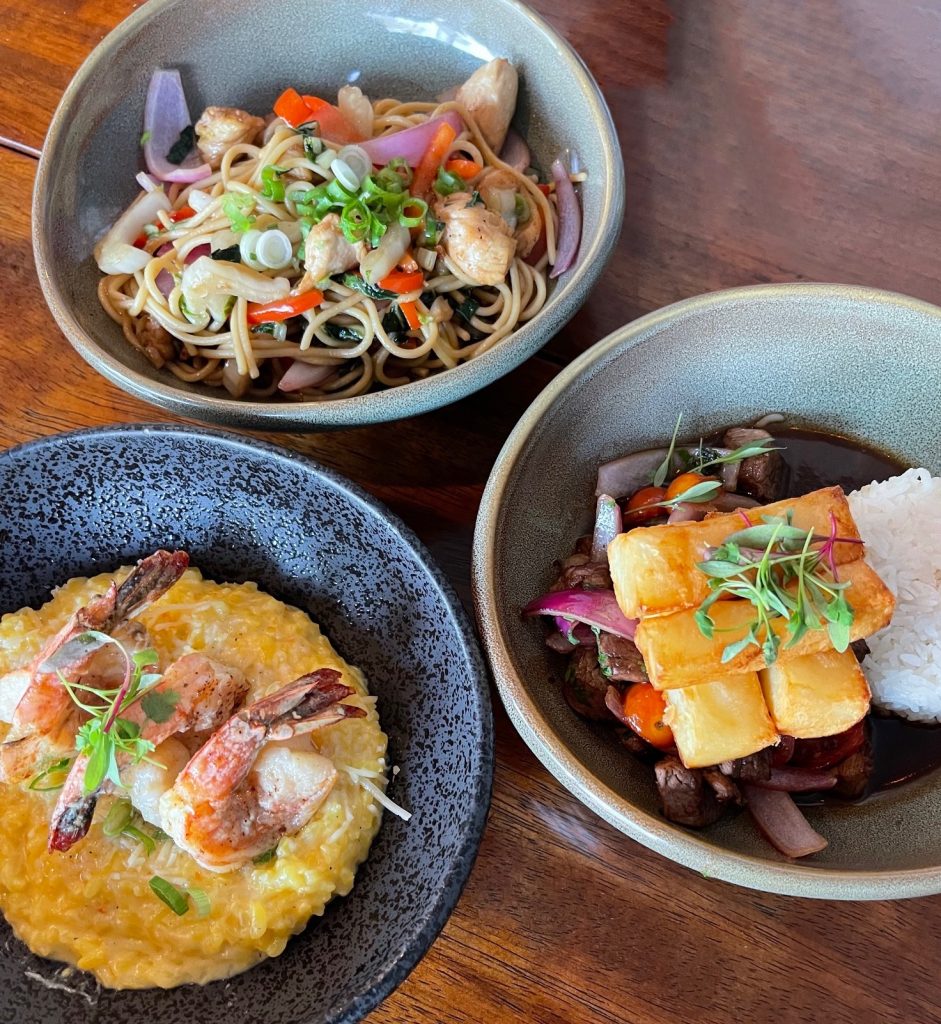 Peruvian cuisine is the specialty at this cozy, contemporary dinner locale off Anton. Latin for "coast", Costa's nod to the city it inhabits is reflected throughout the fusion selections. Rissotto de Camarones marries buttered shrimp into rice bathed in white wine and spicy aji amarillo chili peppers. Botija olives found along Peru's coast are the star ingredient in a creamy sauce beneath sashimi-style octopus in Pulpo al Olivo. A popular red onion relish known as salsa criolla accompanies beef-based dishes, yet is versatile enough to plate with a mix of seafood including scallops and mussels in a cilantro beer-infused Arroz Con Mariscos.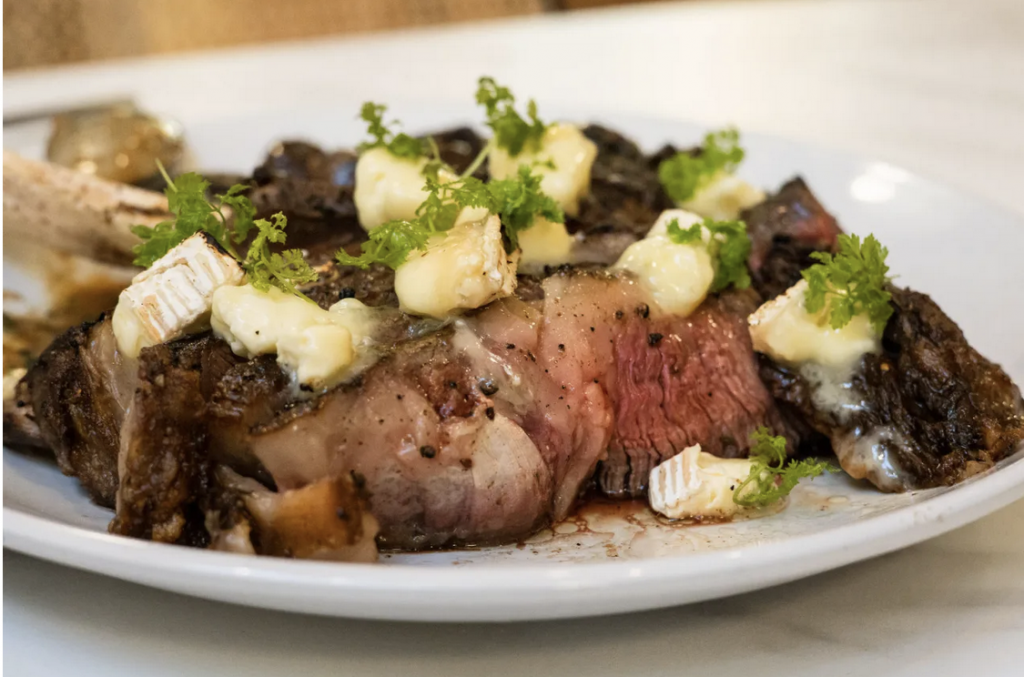 Populaire features classic French bistro staples with a modern California twist. Located inside South Coast Plaza, Populaire is receiving rave reviews for chef partners Ross Pangilinan and Nick Weber. Parisian bistro dishes are interpreted by Weber with California ingredients in a creative, quirky menu. Find classics like a Croque Madame or ribeye steak (with Saint Andre brie on top?!), plus unique takes like escargot ebelskivers or duck breast with pickled cherries. Populaire is a global experience you won't soon forget.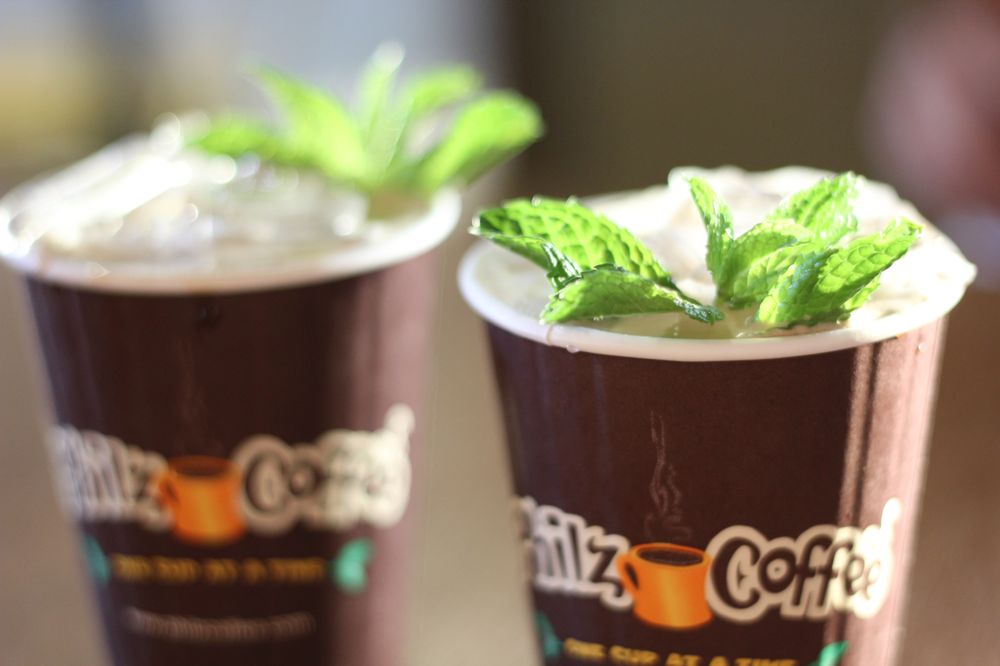 Coffee culture may be a thing in other areas, but Palestine-born Phil Jaber attached a level of service unmatched by competitors when he was done tinkering with the idea of crafting the ideal cup of coffee and began brewing for the masses from within his neighborhood convenience store at the center of S.F.'s lively Mission District.
A patron's custom cup of love begins with a discussion about coffee blends. Once the barista has a solid notion of what the guest is expecting, they go to work by freshly grinding the beans. Every request is brewed to order using a drip method– never with an espresso machine. This method is intentional and not meant for those in a rush. The fourth and final step is for the customer to sample the finished product. If for whatever reason the patron isn't pleased, it's made again until it is to his/her liking. Jaber's sophisticated thought process towards satisfying people's need for coffee is a revelation in the beverage industry and a beloved brand in the Bay Area.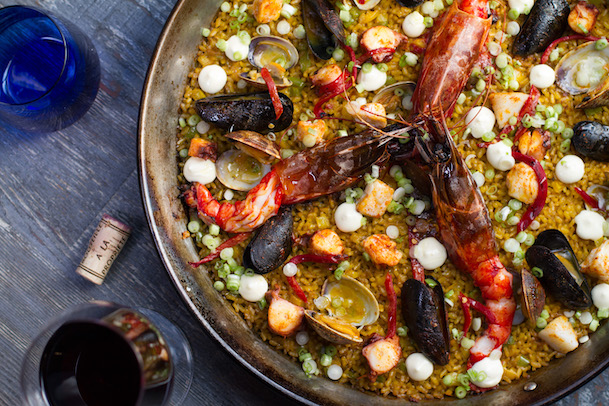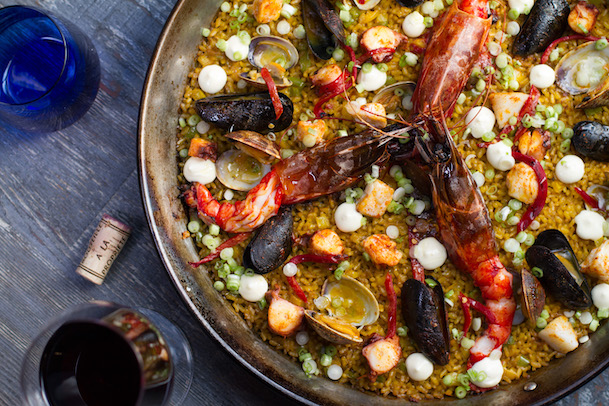 Chef Amar Santana's rising star gained national attention in 2015, when he first appeared on Bravo's "Top Chef." He launched Vaca while his season aired, showcasing his love of Spanish cooking through classic tapas and equally shareable paellas. Large format, beef-centric mains are wood-fired and a specialty of the house, with cuts of meat on full display as diners are escorted to their tables. More modest appetites will appreciate listings of cured meats and rich cheeses assembled from the charcuterie station.
Any visit to Vaca really isn't complete without a proper cocktail. The seasonal drink menu features sherry, gin and vermouth-based beverages. A creative spirits program and skilled bartenders complement every meal.
Silver Trumpet Restaurant and Bar – New York City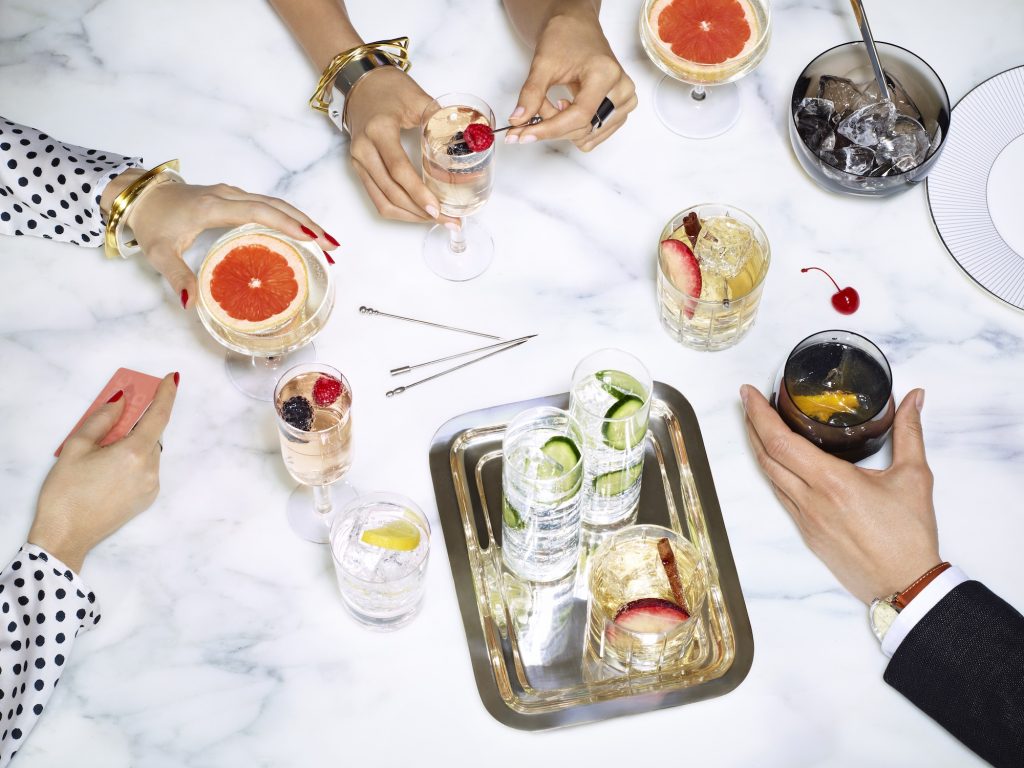 Speaking of cocktails, the notion of pre-theater drinking is reminiscent of socializing in Midtown Manhattan before a Broadway show. Silver Trumpet's Eclectic series expands on that thought, taking it a step further with a program of limited-time, theater-inspired sips coinciding with the current and past productions at Segerstrom Center for the Arts.
If Moulin Rouge tickets are in your future, partake in The Smoldering Temptress, which blends Lillet Rouge, cherry-infused vodka, Cointreau and citrus notes in a martini vessel. Missing Wicked? Ask about Elphie's Rose, incorporating lemongrass syrup, ginger liqueur and Bombay Sapphire East gin for a memorable kick.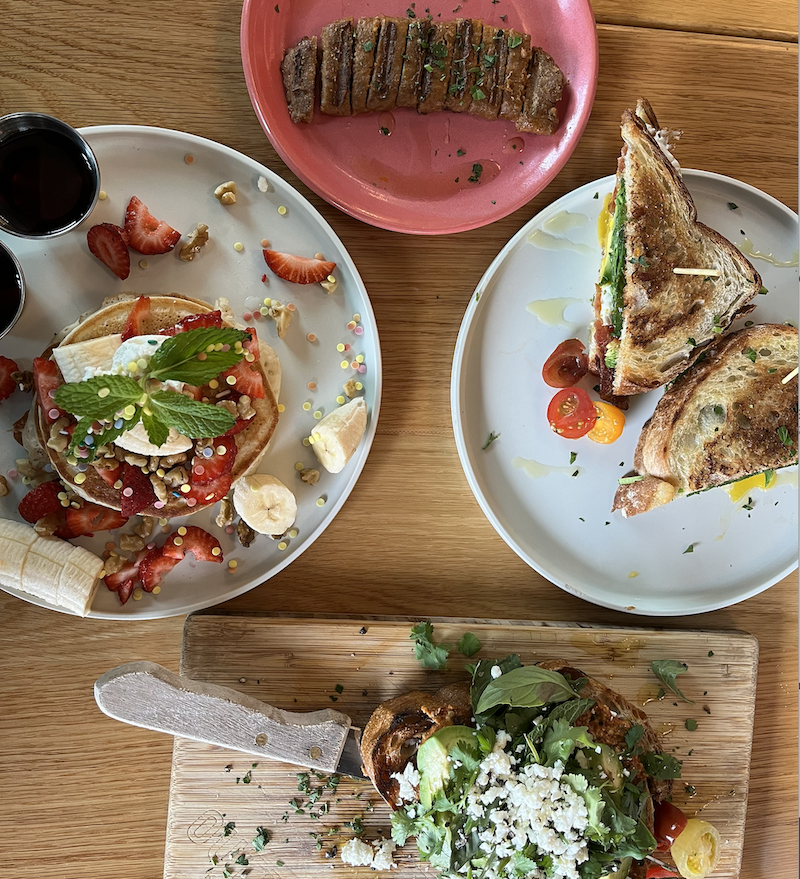 Biodynamic, locally-sourced plus organic produce and proteins are at the forefront of Outpost Kitchen's dining philosophy. Relaxed beachside cafes down under inspire a vibrant dining environment alive with musical grooves, stunning interior design and upbeat clientele. Serving a comprehensive spread of breakfast, lunch, brunch and happy hour options, dinner has now been added to its rotation on select evenings.
Outpost's juices and smoothies are as in-demand as the rest of its menu, emphasizing whole, nourishing ingredients with all-natural flavors. Vegetarian, vegan and gluten-free dietary needs are also accommodated for. Coming out of a meal here is indicative of clean living and worth a detour from the plaza across the way.
Though we only selected 6 spots to dine around the world in Costa Mesa, there are countless more options to whet your appetite. Check out the Eat section of our website and get more fun content and videos to start planning your Eatcation® any time of the year in Costa Mesa.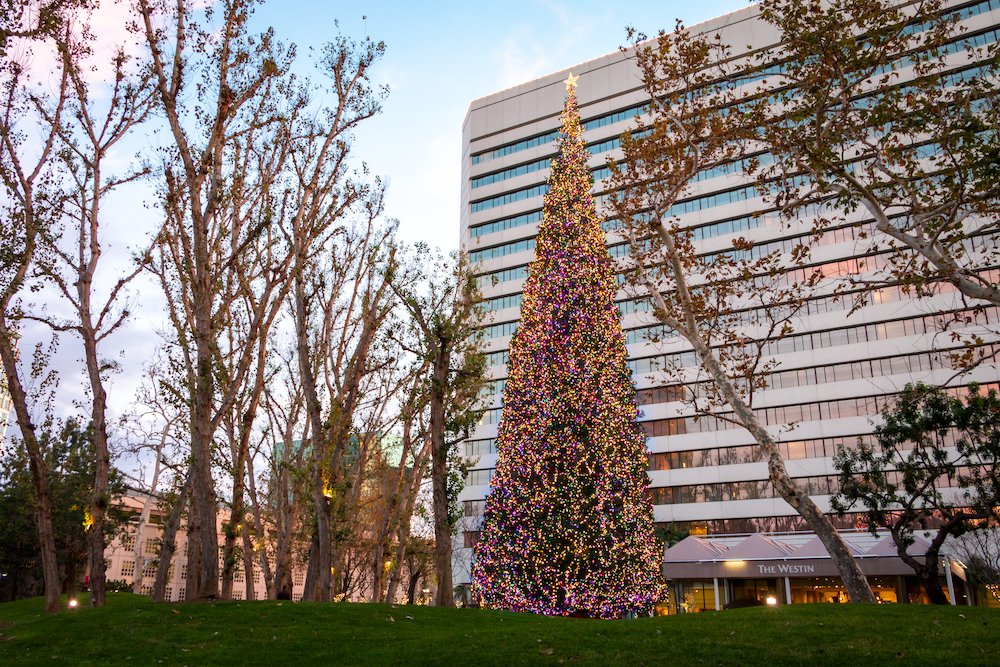 Costa Mesa has a great calendar of events for the holiday season, and don't miss these special Costa Mesa holiday hotel deals for your visit before the end of the year. Happy Holidays!
Posted in Misc