Travel Costa Mesa Blog
Archives for Misc

February 16, 2018, kicks off the Year of the Dog and many celebrations of the 2018 Chinese Lunar New Year in Costa Mesa and around Orange County. Families and friends gather in many ways during this spring event to enjoy cultural traditions, parades, food festivals and entertainment. Through March 4, 2018, here's 7 fun ways to celebrate the Lunar New Year in Orange County.
With so many opportunities to celebrate, a weekend escape to OC makes it easy to visit all of the events. Costa Mesa, in the heart of Orange County, is a perfect central location to call home during Lunar New Year and many hotels offer great deals during this time.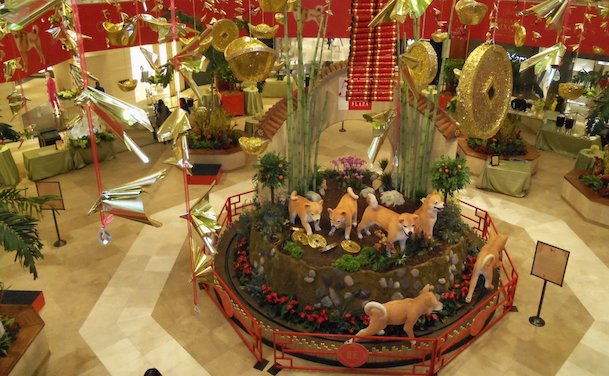 South Coast Plaza Floral Displays and Free Entertainment
Visit South Coast Plaza's eye-catching floral display featuring bold colors of gold and red, plus eight carefully crafted dogs and puppies in and around Jewel Court (just outside of Macy's). Discover the Tales of Tradition throughout the Center, which feature special symbols of the traditions of the Chinese. South Coast Plaza's Chinese New Year celebration is an ideal place to spend the afternoon, enjoying free entertainment on weekends and capturing photos in celebration of the holiday.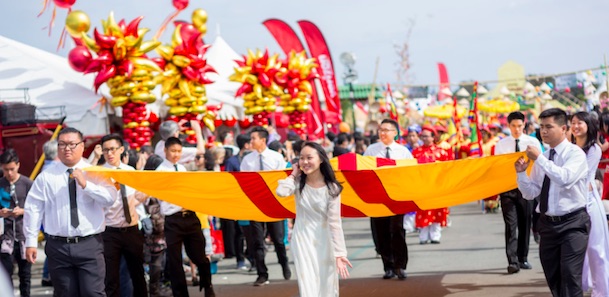 Tet Festival to Celebrate the New Year
Once again, the popular Vietnamese tradition of welcoming spring will be celebrated at the annual Tet Festival, returning to the OC Fair & Event Center during the weekend of February 16-18, 2018. There is no other cultural experience likes this, where attendees can immerse themselves in the traditional foods, performances, interactive games and music of the Vietnamese culture. Cap off the celebration with a spectacular fireworks show to bring good fortune in the New Year. Admission is just $6.00 and on Saturday, those choosing to wear traditional Chinese attire, or a military uniform will be admitted free.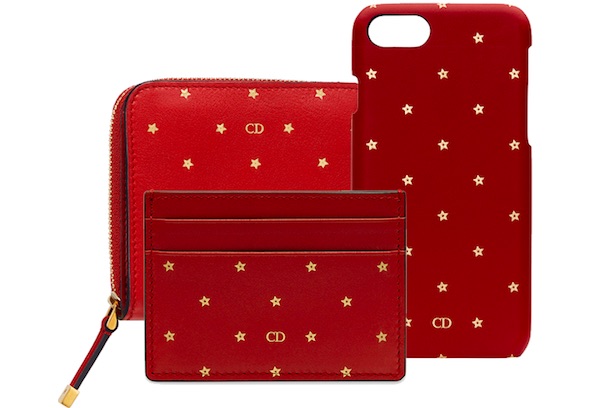 Themed Lunar New Year Products
South Coast Plaza is home to the largest collection of retailers and restaurants of any luxury shopping center in the U.S. Many of the boutiques, including Gucci, Prada, Miu Miu, Bally, Salvatore Ferragamo, Vacheron Constantin and Piaget offer themed products and in-store experiences. Be sure to visit Prada Spirit, a pop-up that's a U.S. exclusive, located in front of the Prada boutique. Visitors to South Coast Plaza between February 13 and March 4, 2018, who make a minimum purchase will receive a limited-edition crystal jar in the shape of a dog. Dior has designed the exclusive red calfskin Stars Wallet, Card Holder and Phone Case embossed with goldtone stars. Each is sold separately.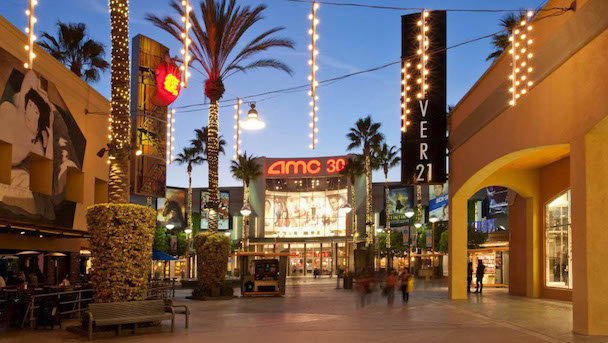 Outlet Shopping and Lunar New Year Discounts
If you love shopping and finding a great deal, look no further than The Outlets of Orange, just 20 minutes form Costa Mesa and the next city over from Anaheim. On Saturday, February 17 from 10 a.m. to 2 p.m., shoppers and visitors to the center will enjoy live entertainment, cultural performances, and lucky red envelopes to celebrate the Chinese tradition. The Outlets of Orange is a great place to get outside, enjoy the SoCal winter weather and explore this indoor/outdoor entertainment center. Through February 23, visit the on-site concierge for a lucky red envelope stuffed with discounts and deals to stores like Nike Factory Store, Steve Madden, BJs Restaurants, Lucky Strike Bowling and more.

Lunar New Year at Disney's California Adventure
Does it get much more exciting than celebrating a holiday at the Happiest Place on Earth? If you're a fan of Mickey and Minnie and the magic of this world-famous Southern California attraction, head to the Disney's California Adventure through February 18 for a festive multi-cultural celebration. Follow Mulan, Mushu and their friend the lantern in a special performance of World of Color.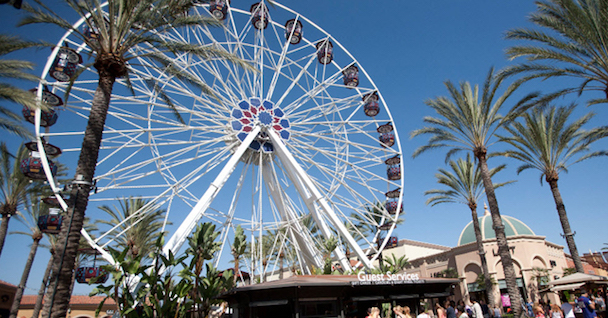 A Giant Ferris Wheel, Stilt Walkers and Fortune Cookies
Our neighbors at Irvine Spectrum Center have a fun-filled day planned on February 18 from 1 to 3 p.m. to celebrate The Year of the Dog. Meet other families at the Giant Wheel Courtyard for dance performances, face painting, entertainment and a chance to receive a free Lucky Red Envelope. At Irvine Spectrum you'll be surrounded by outdoor walkways and dozens of retailers, like H&M and Nordstrom, plus Dave & Buster's for more entertainment. It's a great place to let the little ones run around and enjoy this cultural event.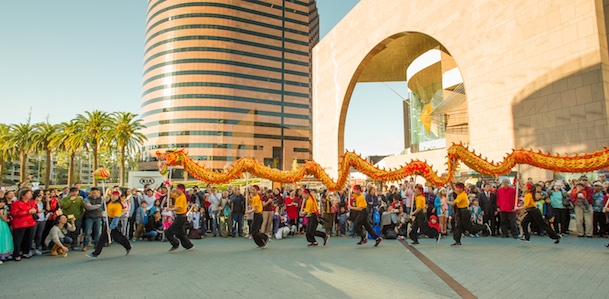 Lantern Festival, Chinese Folk Dancing and More
A final Lunar New Year event is the Lantern Festival on March 4 from 12 – 6 p.m. In its third year this free event is presented by Pacific Symphony in partnership with the South Coast Chinese Cultural Center/Irvine Chinese School. This family-friendly event allows attendees to make their own lanterns, which will transform and light up the new Julianne and George Argyros Plaza. Local dance and music groups will entertain guests during this afternoon celebration.
We wish everyone good fortune and good health as we usher in springtime in Costa Mesa!
Posted in Events, Food, Misc, Music & Art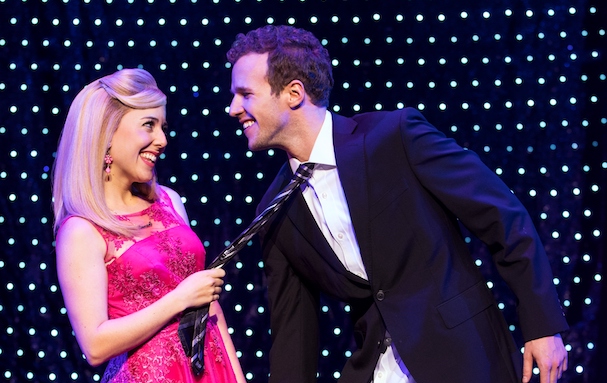 Whether you're looking for a night out to celebrate with your love, or weekend away for Valentine's Day with that special someone, look no further than Costa Mesa, Orange County's City of the Arts™. Oysters, champagne, "Shakespeare in Love" on stage; how does that sound for a classic date night? Or, get a little funky and check out the hit show from Lincoln Center in New York – "Kinky Boots." Both shows are running through the weekend of February 10 to get you in the mood for cupid's favorite holiday!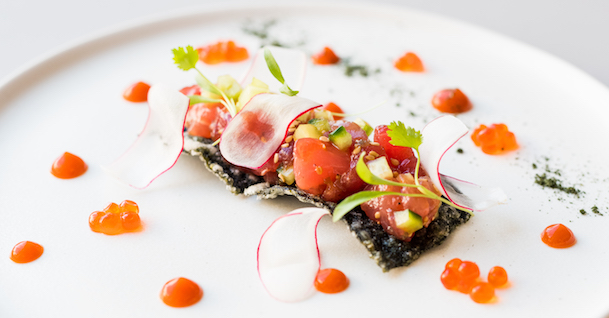 Dinner and a Show, through February 10
Plan to dine out before the show at one of these popular Costa Mesa restaurants:
Make reservations at Leatherby's Café Rouge and enjoy their new mouthwatering Pre-Theater Menu, including a selection steak, fresh seafood and specially crafted cocktails from the bar. Leatherby's is the dining concept from celebrated Chef and Patina Restaurant Group Founder Joachim Splichal and Executive Chef Greg Stillman. A passionate meat expert and The French Laundry veteran with more than two decades of culinary experience, Stillman presents a menu that focuses on steakhouse classics with a contemporary approach. Dine in luxury with a view overlooking the gorgeous Julianne and George Argyros Plaza at Segerstrom Center for the Arts.
If dining on February 14, a special Taste of Love Valentine's Day menu is available at Leatherby's Café Rouge. Be sure to make reservations.
After dinner, stroll through the spectacular performing arts center to South Coast Repertory – Orange County's Tony Award-winning production house. Pick up your tickets to "Shakespeare in Love" and head inside for a pre-show cocktail then prepare to fall in love. "Mistaken identities, ruthless scheming, and backstage theatrics make this romantic feast a joyous celebration of theatre," according to the Daily Telegraph.
"Kinky Boots" follows the true story of a struggling shoe factory owner who works to turn his business around with help from a dancer in need of some sturdy stilettos. The music from this six-time Tony Award winning Broadway hit is by none other than, Cyndi Lauper.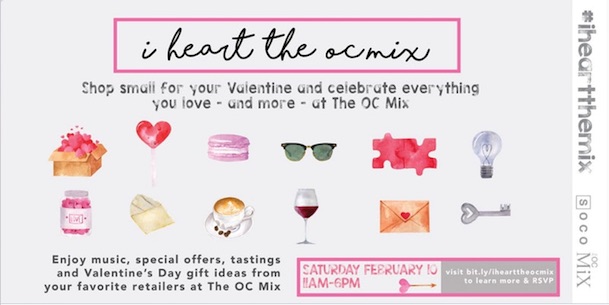 I HEART The OC MIX, February 10
If you're looking for the perfect gift to by for a friend or sweetheart, head over to SOCO and The OC Mix for a day of shopping, special offers, tastings and live music from 11 a.m. to 6 p.m. The OC Mix is a collection of boutiques offering clothing, jewelry, spices, coffees, libations and more. We think it's a perfect place to find unique items you won't find anywhere else. Some of Costa Mesa's favorite restaurants are also located here.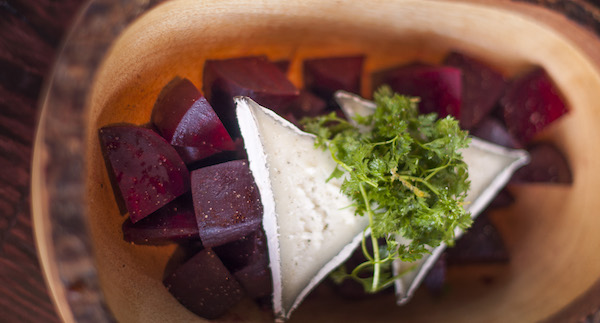 ARC Food and Libations and ARC Pizza House
Located at SOCO, Chef Noah creates delicious salads, one of the biggest burgers you'll ever see and carefully crafted libations for lunch and dinner at ARC Food and Libations, as well as a selection of wood-fired pizza's at the ARC Pizza House. If you want to go on Valentine's Day, an extra special menu has been curated for couples. Start with The Goose is Loose cocktail made with fresh blackberries, tequila and citrus, followed by savory appetizers, a Wedge salad for two and champagne. The main entrées being offered are grilled wild salmon or a 14 oz. filet mignon, accompanied by a glass of cabernet sauvignon, followed by apple cobbler and an after-dinner desert cocktail. Dinner for two is $200. Make reservations soon before they are booked.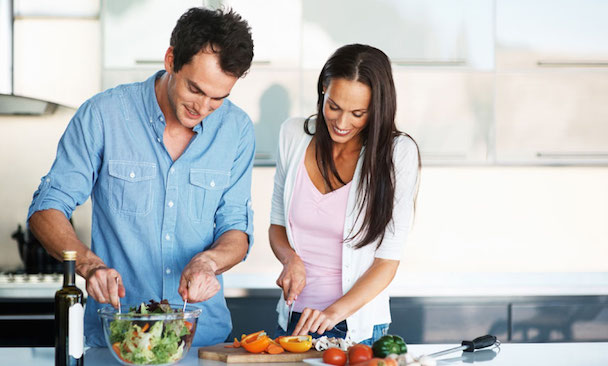 Want a little more quality time together, how about a cooking class with a multi-course dinner as the finale?
Sur La Table's "Night Out – French Romance" is all about creating your own crave-worthy romantic French food at home. On the menu are French Onion Soup, Seared Chicken with Mustard and Bacon and Roasted Winter Vegetables. Classes are $85 per person excluding tax and gratuity. For more information please call 714.549.1280 or 714.241.0118 at South Coast Plaza.
Antonello Ristorante owners Antonio and Fiorella Cagnolo are also cooking a special Valentine's menu where at the conclusion of class, you'll enjoy a four-course dinner featuring the evening's selected menu items. Classes cost $65 per person excluding tax and gratuity. From February 9 – 15, the restaurant will also serve a Valentine's menu. Reservations required, please call 714.751.7153.
Williams-Sonoma is also offering a fun-filled afternoon of Valentine's baking for adults or kids.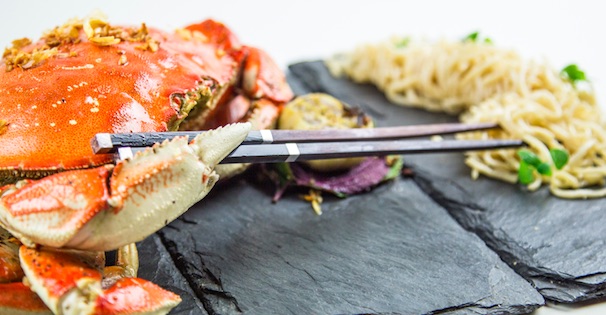 South Coast Plaza is not just a top-shopping destination; it is home to more than 30 restaurants and cafes, many of which are serving up special menus just for Valentine's Day, February 14.
A Valentine's Day five-course menu and live entertainment await you and your guest. Start with an appetizer selection of Ossetra Caviar with Pan-Seared Day Boat Scallop or Filet Mignon Pot stickers with Foie Gras. Next, enjoy Endive and Five-Spiced Walnut Salad or Hamachi Sashimi, followed by Misoyaki Butterfish or An's Famous Garlic Noodles with Colossal Tiger Prawns. The final savory course is a choice of Herb Roasted Filet Mignon or A-5 Wagyu Steak. Conclude with a dessert duo of Dark Chocolate Raspberry Tart with Cardamom Ice Cream and Passion Fruit Parfait with Lychee Sorbet. Enjoy all of this for $125 per person, excluding tax and gratuity. Served from 5 – 10 p.m. For reservations please call 714.557.5679.
Darya Fine Persian cuisine will be offering a specialty three-course Valentine's Day menu for $59.95 per person excluding tax and gratuity. Enjoy live entertainment in the evening by singer Laura Angelini. Reservations required, please call 714.557.6600.
In addition to Vaca's full à la carte dinner menu, award-winning chef Amar Santana will offer select Valentine's specials including ceviche mixto, terrina de unagi y foie gras terrine, paella de veira with braised lamb neck, oysters on the half shell with bloody marry sorbet, house cured Mediterranean sardines and Valrhona dark chocolate ganache with churro toast and olive oil ice cream for dessert. Specials range from $13-$45; à la carte prices vary per selection (exclusive of tax and gratuity). Served from 5 – 10:30 p.m. For reservations, please call 714.463.6060.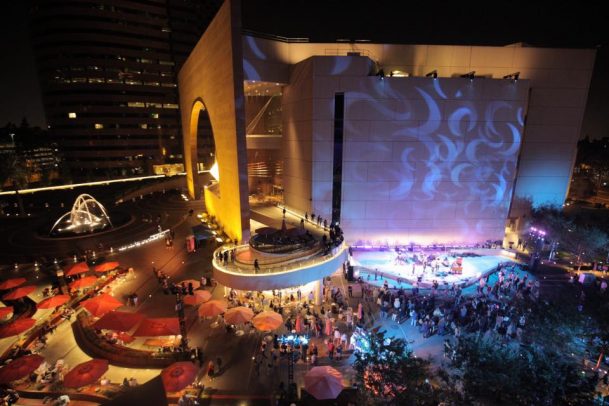 heART bEAT Mixer on Valentine's Day
Want to meet your match? You might have luck and at a little bit of fun at the Center 360 Heartbeat Singles Mixer at Segerstrom Center for the Arts. This is a great opportunity to experience the City of the Arts™ with live entertainment, karaoke and giveaways on the recently opened outdoor Julianne and George Argyros Plaza. Bring your friends, or a date. The Center 360 Café has a full bar serving spirited libations, craft coffees, along with a variety of appetizers, entrees and dessert! The event runs from 5 – 9 p.m. on February 14.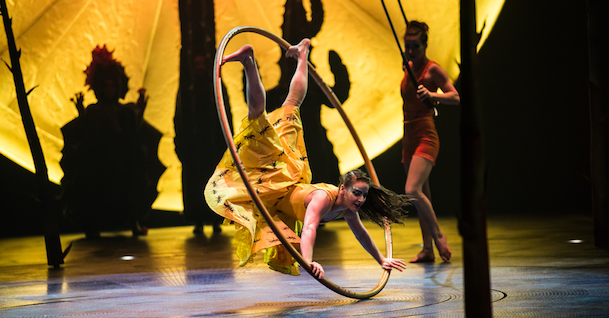 See the Premiere of Cirque du Soleil's LUZIA
Show your endless love by planning ahead and getting tickets to the hottest new show coming to the stage in Costa Mesa – LUZIA by Cirque du Soleil, premiering February 21 at OC Fair & Event Center. Tickets are available to shows running through March 25. LUZIA brings multiple places, faces and sounds of Mexico to the stage in a surreal dream-like performance. If you need more reason to see the show, here are Five Reasons you won't want to miss this spectacular performance under the big top.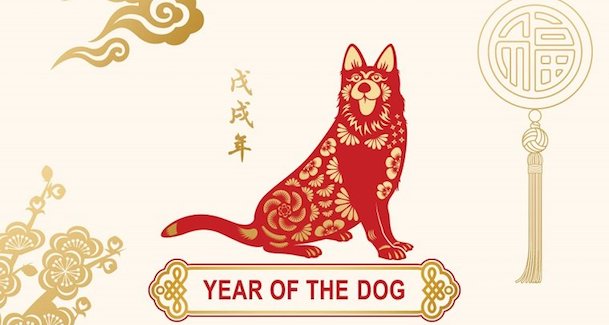 Celebrating the weekend after Valentine's Day has its perks, and comes with a bit of luck! Lunar New Year celebrations begin the weekend of February 16 with performances, special offers and activities for the whole family to bring in the Year of the Dog. South Coast Plaza has a schedule for the celebrations taking place through March 24.
With so much to celebrate, we hope to see you soon! Costa Mesa hotels have created many special offers to help you extend your stay.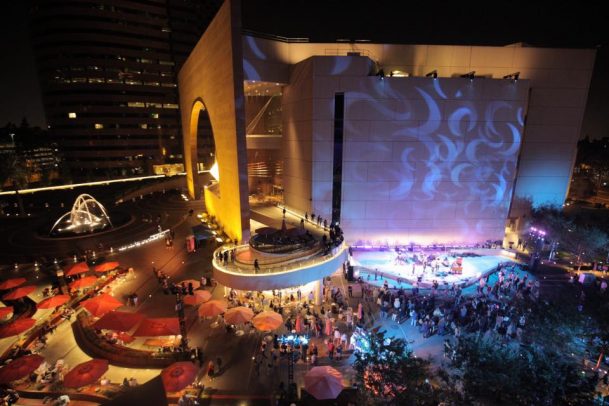 Take a Break and a Weekend Escape
Ready to celebrate the season? Costa Mesa has a lineup of 9 holiday events and free things to in OC to help make your holidays memorable. We want you to indulge in yourself or with your family and friends this season, and we have a special gift to help get your planning under way. Now through January 11, 2018, book two nights at a participating Costa Mesa hotel and receive $100 to shop or dine at South Coast Plaza. Plan around our calendar of events in Orange County and join us to celebrate the holidays.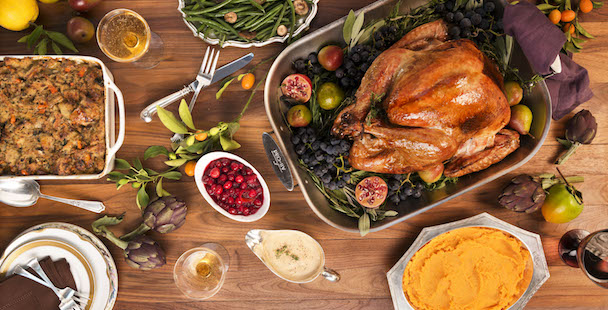 The holidays are here, and it's the most wonderful time of the year to get together with family and loved ones. But aren't you tired of chopping veggies and mashing potatoes? Let someone else do the cooking for Thanksgiving this year –  like a gourmet chef – while you relax and enjoy the holiday! Here are 4 great spots in Costa Mesa to try for Thanksgiving, plus a very special offer for a quick holiday shopping getaway before Christmas.
Celebrate the Season with Holiday Events around Orange County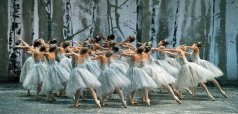 Have you already filled your calendar with holiday events? Or does the word 'holiday' make you cringe and you can't believe it's that time of year again? So often the holidays are hectic, even stressful, and the thought of preparing a feast for a dozen people (or more) may be a bit daunting. If kids are involved, they will likely be out of school for a few weeks and looking for holiday events to keep busy? No matter what your mindset this time of year, the signs are everywhere…the holidays are upon us!
To help you plan for an enjoyable holiday season, whether it be with extended family, friends or just your immediate group of close pals, Costa Mesa has a lineup of holiday events and dining experiences to help you make the best of America's biggest feasting holidays, along with activities and entertainment to get you in the holiday spirit. And, it's easy to get to Costa Mesa by car, plane or train.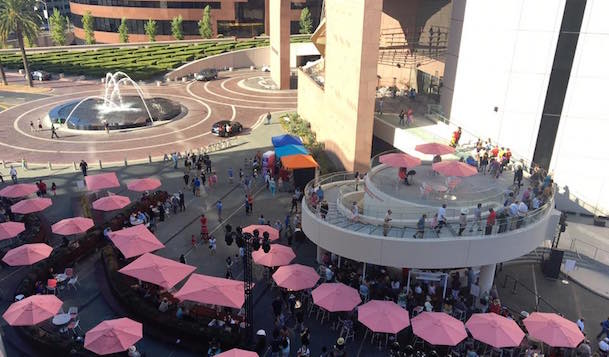 Take a Break and a Weekend Escape
We're not suggesting you skip out on the holidays, unless you want to, but with a few school and work holidays here and there, why not take a break from the norm and get away for a few days this holiday season? Costa Mesa has some of the best shopping in the world at South Coast Plaza. With 250 stores ranging from designer boutiques to department stores, it's the perfect place to cross a few things off your list. Or, treat yourself to a little something, because we all deserve to indulge in ourselves once in a while. With a full calendar of holiday events scheduled at Segerstrom Center for the Arts, its the perfect time to experience all that Costa Mesa and The City of the Arts™ has to offer.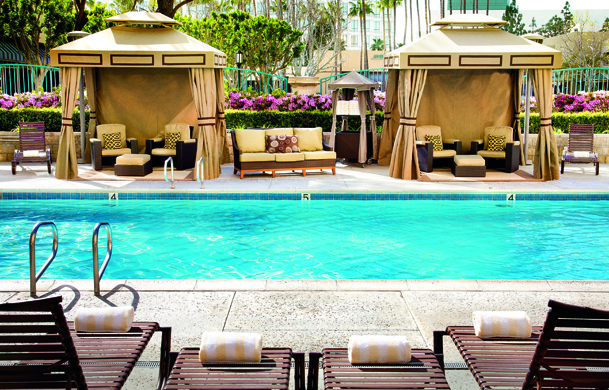 Costa Mesa's wide variety of hotel brands including Westin, Hilton, Holiday Inn and Marriott are ready to welcome you with special Costa Mesa hotel deals.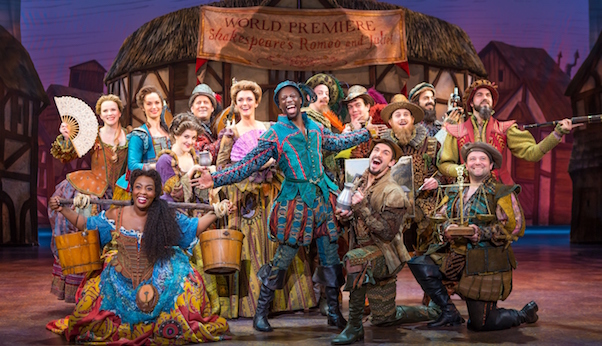 Tango Party on the Plaza and Broadway Season Begins November 7
With the recent opening of the Julianne and George Argyros Plaza at Segerstrom Center for the Arts, there are activities and entertainment most every night of the week in Orange County's theater district. Kicking off the Broadway Season, Something Rotten! begins a two-week run on November 7. Pre-show activities will take place beginning at 6:30 p.m. and are free to the community, as well as theatergoers. Experience Center 360 Café and enjoy activities like free Tango Lessons and lively theatrical performances on The Argyros Plaza from 6:30 – 7:30 p.m. A full schedule of pre-show and theater performances at Segerstrom Center for the Arts is now available, including Journey to Oz, The Nutcracker and Mannheim Steamroller.
VETERANS DAY WEEKEND EVENTS
The annual Sugar Plum Arts & Craft Festival returns to Costa Mesa November 9 through 11. This is a great place to start shopping for holiday decorations and unique gifts for friends and family. Kick off a long weekend in Costa Mesa browsing hundreds of holiday-themed booths at OC Fair & Event Center!

ARTventure, November 10 and 11
A two-day juried exhibition of art, ARTventure, makes its third annual appearance at Design Within Reach at SOCO and The OC Mix in Costa Mesa. ARTventure is a fusion of the arts and entertainment, showcasing the work of local Orange County artists. ARTVenture brings true meaning to the reason Costa Mesa is the "City of the Arts." The artwork will be displayed in a state-of-the-art showroom and will be paired with live entertainment in musical, theatrical, literary and culinary form. Participants in this event include Segerstrom Center for the Arts, Bistro Papillote, Greenleaf Gourmet Chopshop, Costa Mesa Ceramics, Chuck Jones Center for Creativity, Farrow and Ball and Inspired Art & Wine.
Whether you're an artist yourself or a patron of the arts, all creative minds are welcome. This two-day event makes for a great opportunity to stay and play in Costa Mesa for the long Veterans Day weekend. A special discount for ARTventure attendees is available through the Hilton Costa Mesa. Or stay two-nights and receive $100 certificate to shop at South Coast Plaza.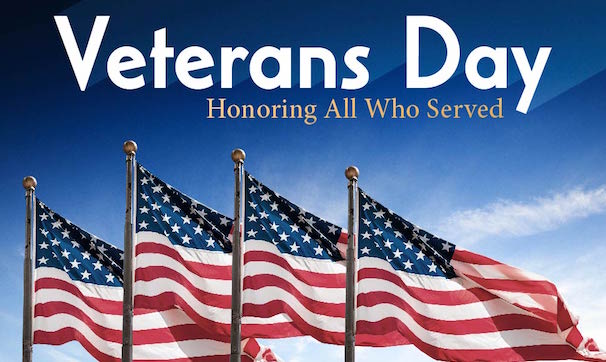 Salute to our Veterans: Veterans Day, November 11
The 2nd Annual Center Salutes our Veterans will take place in the new Julianne and George Argyros Plaza at Segerstrom Center for the Arts beginning at 10:45 a.m. A presentation of colors and the National Anthem will kick of the family celebration, at 10:45 a.m. Then, the community is invited to help create care packages for active military, while listening to the sounds LA Muses, The Fresh Rhythm, Patriot Band Ensemble and listen to stories from veterans. Food and drinks are available onsite at the new Center 360 Café and the event goes until 2 p.m.
A free family event to honor the veterans and heroes is scheduled to take place at Heroes Hall at OC Fair & Event Center from 10 a.m. to 2 p.m. on November 11. Visitors can explore a Vietnam-era helicopter; military vehicles and more than 70 exhibit booths. A complimentary lunch for all attendees is included along with entertainment such as military reenactments, the Swing Cats band with swing dancers and the Pacific Symphony Brass Quintet and more. Get the kids involved on this important holiday with a special postcard project and donating goods for a food drive. Heroes Hall is also featuring a new exhibit titled 'Operation Iraqi Freedom' by Kimberly Millett.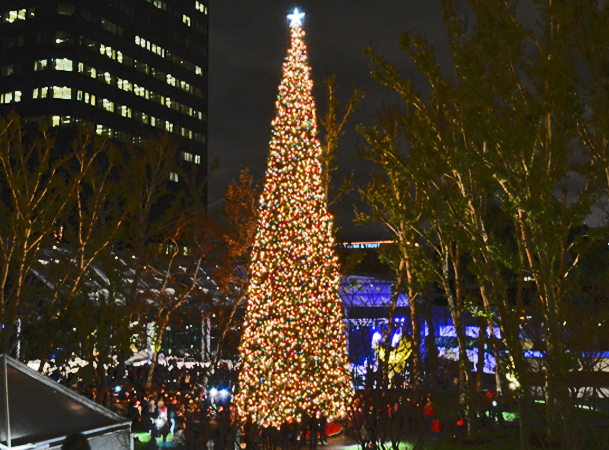 To start the celebration of the 2017 holiday season, South Coast Plaza will light its 96-foot fir tree at Town Center Park (across from The Westin South Coast Plaza) at 6:30 p.m. on November 16. Enjoy a musical performance by Orange County's School of the Arts, a visit with Santa and refreshments. Stay through the weekend and take in a Broadway show at Segerstrom Center for the Arts, enjoy dinner at nearby uber-hot Spanish restaurant Vaca by "Top Chef" alum Amar Santana, and enjoy pre-show entertainment in the arts plaza.
Holiday Performances and Snowfall on The Argyros Plaza
A month-long performance of A Christmas Carol begins the Friday after Thanksgiving, November 24, at South Coast Repertory. A week later, a magical Nutcracker comes alive inside Segerstrom Hall, and forecasters are predicting snow on The Argyros Plaza as the sights and sounds of holiday traditions come to Segerstrom Center for the Arts in a Holidays Around the World celebration from December 7 – 17.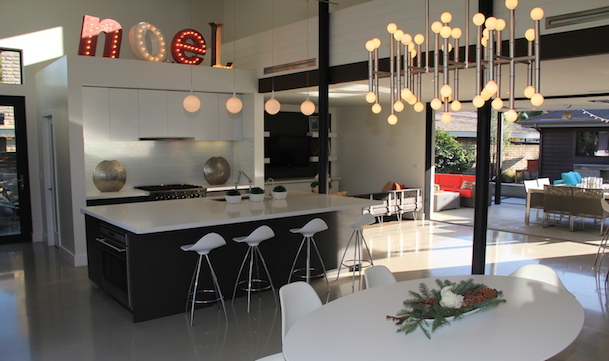 Costa Mesa Home Tour
The 4th Annual Costa Mesa Home Tour takes place on Thursday, December 7 from 3-7 p.m. Guests on the tour will visit homes throughout Costa Mesa that are decorated for the holidays by some of the top Orange County designers. Following the tour, enjoy a reception with musical performances and holiday shopping at Pottery Barn in South Coast Plaza. Tickets for this annual event help support Arts & Science education and Heroes Hall, Orange County's only veterans museum.
Veterans, military families, first responders & teachers can buy one ticket and receive an additional ticket at no cost.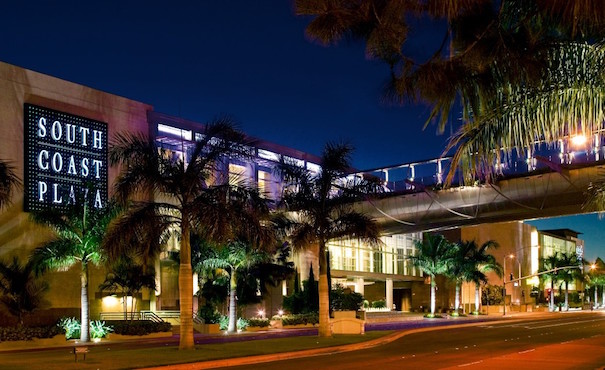 Reindeer Sightings and Visits with Santa
All during this time, California's largest shopping destination, South Coast Plaza, transforms into a winter wonderland to embrace the avid holiday shoppers and enhance the experience for visitors. Children will love the opportunity to ride a reindeer on the holiday carousel; visit Santa's Workshop and capture some photos with the beautiful wintery backdrop of mountains and snow created inside South Coast Plaza.
Spend a few days in Costa Mesa and make lasting holiday memories. See the full calendar of events with entertainment for couples, friends and families.
Posted in Misc