Travel Costa Mesa Blog
Archives for Locals
Come on Barbie, let's go party! With the whole world ready for the Barbie™ movie opening July 21, we found a few fun places in Costa Mesa where we could definitely see Barbie stopping by…and where you can channel that fun, colorful energy into a Barbie moment yourself. Here's 10 spots to check out in Costa Mesa and get your Barbie fix!
Local Fare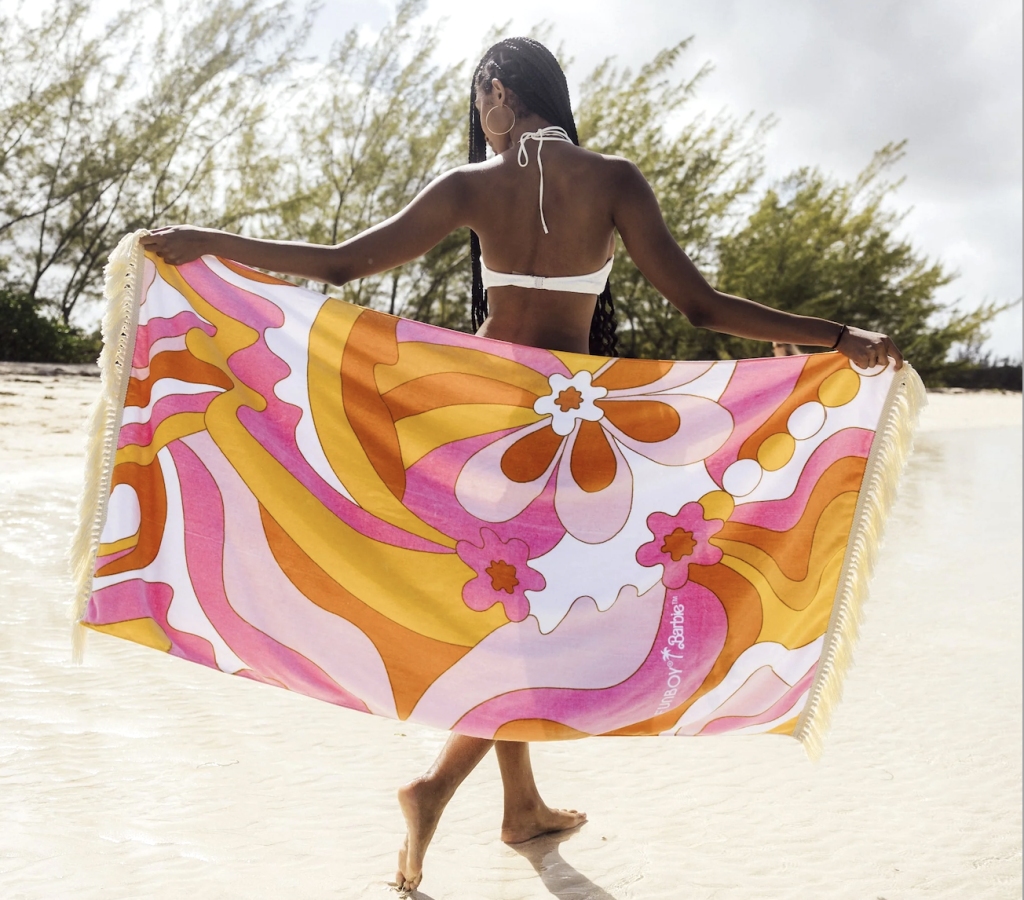 Local Fare is ready for the season with a whole line of Barbie-inspired products including this cuter-than-can-be beach towel. Find other items to go with your pretty new towel including more fun things for the pool or beach. Visit Local Fare in the shops at The OC Mix.
Coffee Dose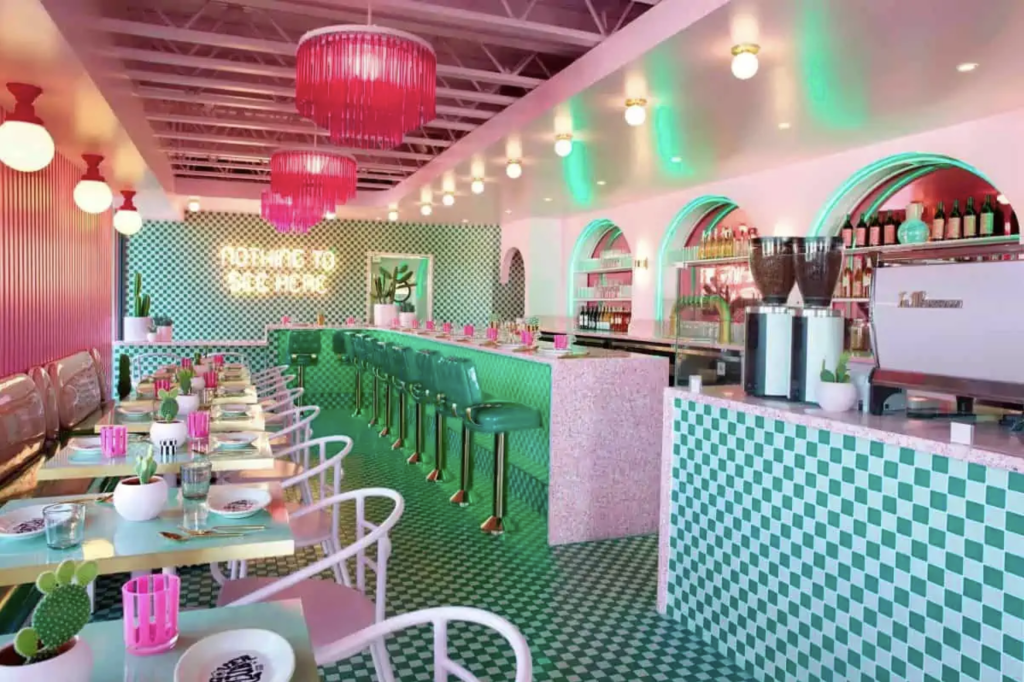 It's like Coffee Dose was made for Barbie. With a bright, whimsical design and cheeky quotes on dishes and mugs, it's a delightful cafe to spend the afternoon dreaming about Ken while the pink Corvette is parked outside.
Susie Cakes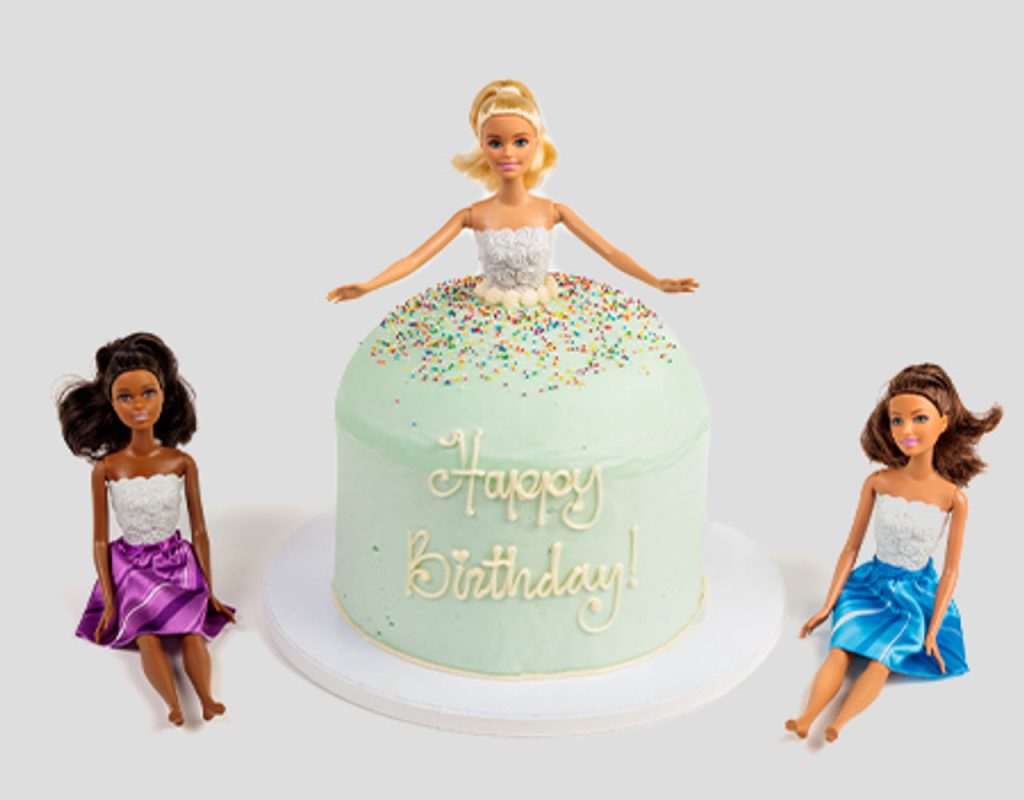 Susie Cakes has bright, fun cakes for order or purchase including a Barbie cake with Barbie and her friends! Stop by and see them and taste something delightful at The OC Mix.
SoCo & The OC Mix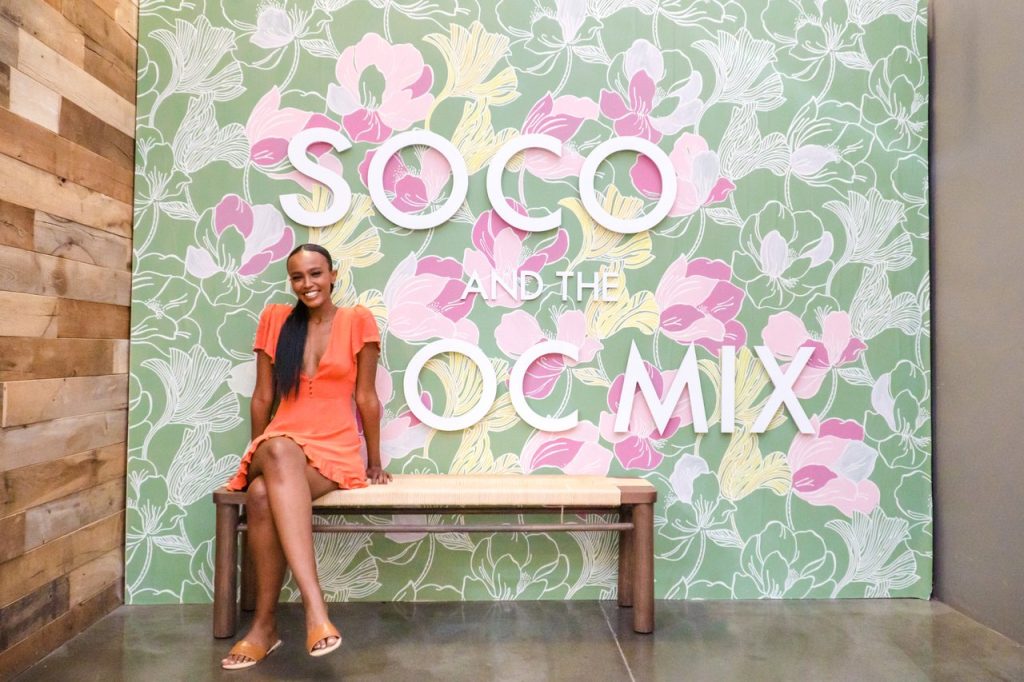 With great shopping in a rustic spot full of unique boutiques and pop-ups, SoCo and the OC Mix is one of Costa Mesa's delightfully fun indoor and outdoor shopping and dining centers. We can see Barbie getting her Instagram moment in front of this sign and then picking up an adorable locally made blouse or earrings!
Forever Nails and Spa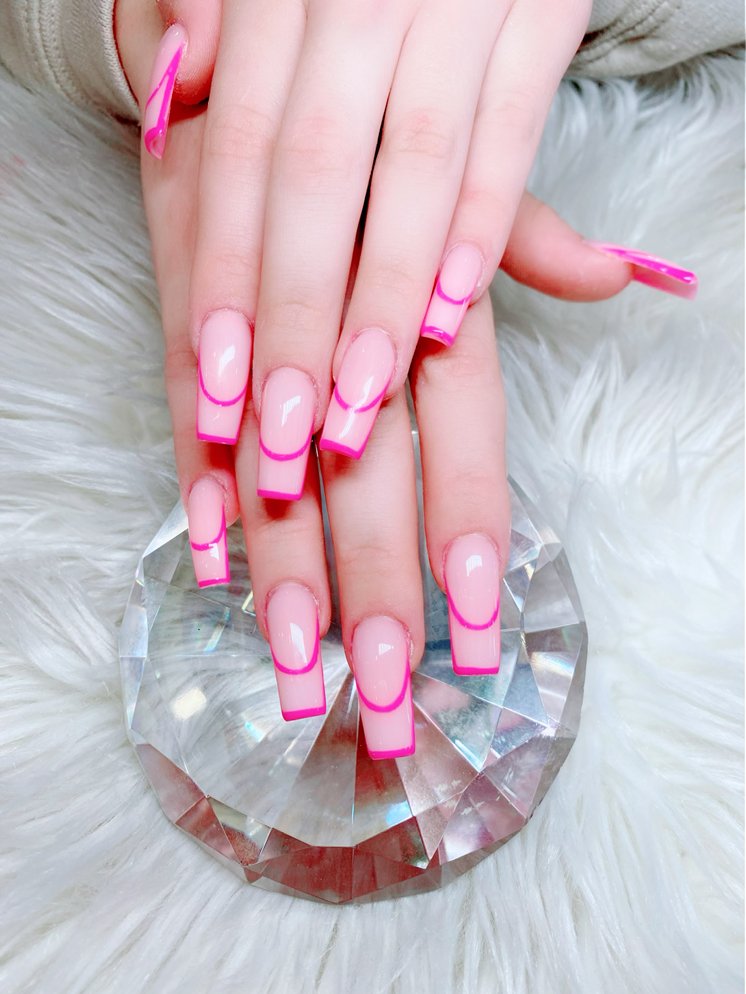 We think Barbie would just love this manicure, but if you want some different choices, they know what they're doing over at Forever Nails and Spa.
South Coast Plaza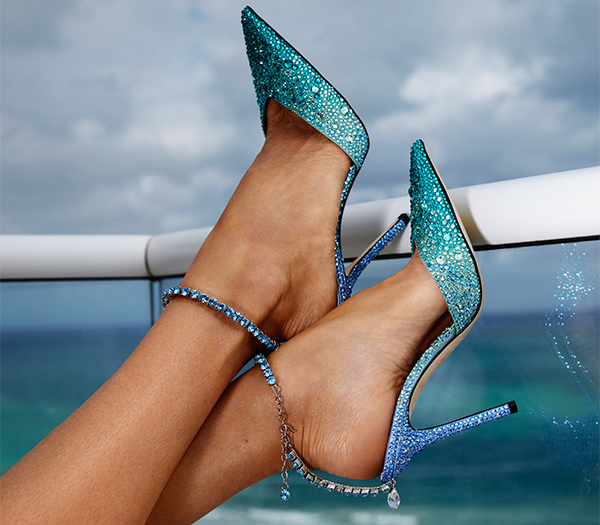 Barbie loves a good designer pair of shoes or bag, and these stilettos from Jimmy Choo seem right up her alley. You can find the Jimmy Choo store at South Coast Plaza, and here are some other ideas from them in the South Coast Plaza blog featuring beautiful items in Barbie Blue.
Costa Mesa Bloom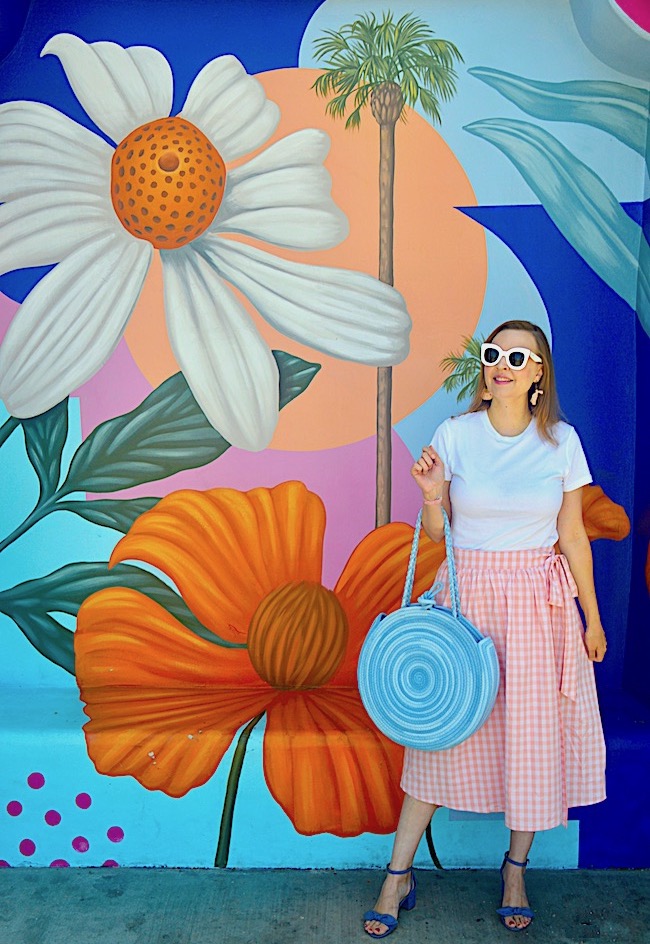 Costa Mesa IS the City of the Arts®, so you can't miss checking out some of the great public art in the city. Dress in your cutest colorful outfit like @hellokatiegirlblog and take a picture in front of the "Costa Mesa Bloom" mural, just outside Triangle Square off Harbor Blvd. Inside Triangle Square, you'll find awesome dining and entertainment too.
Nectar Bath Treats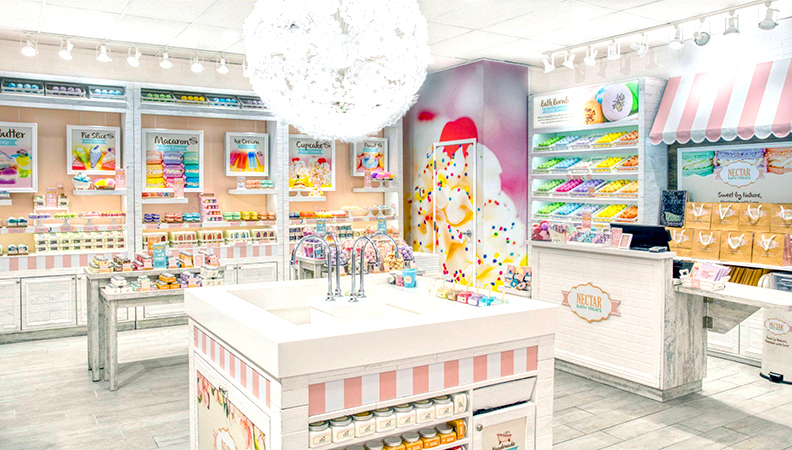 The bright and bubbly personality of the bath bombs and soap treats Nectar Bath makes seems like a perfect fit for Barbie's bathtub. Visit the store on Level 1 of South Coast Plaza's Carousel Court (and take a ride on the carousel while you're at it!).
Fill Bakery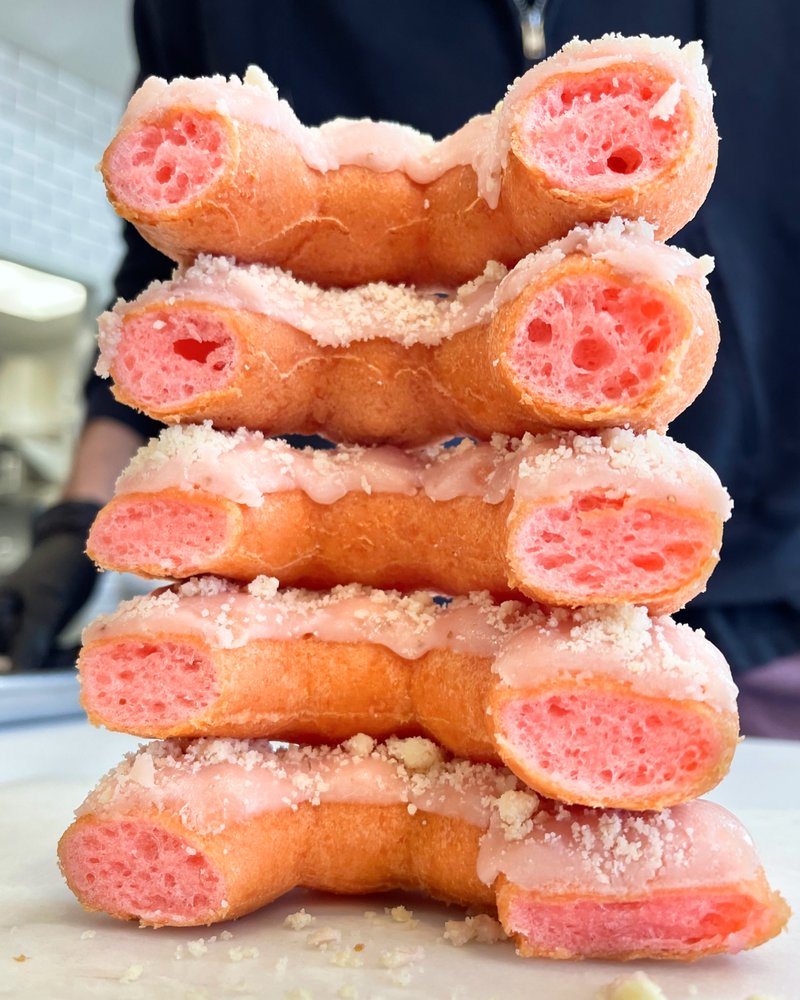 Pretty and delicious, Fill Bakeshop is a must stop to get your bubble gum pink Barbie treats. Make sure to get extras for Ken and the gang.
The Crack Shack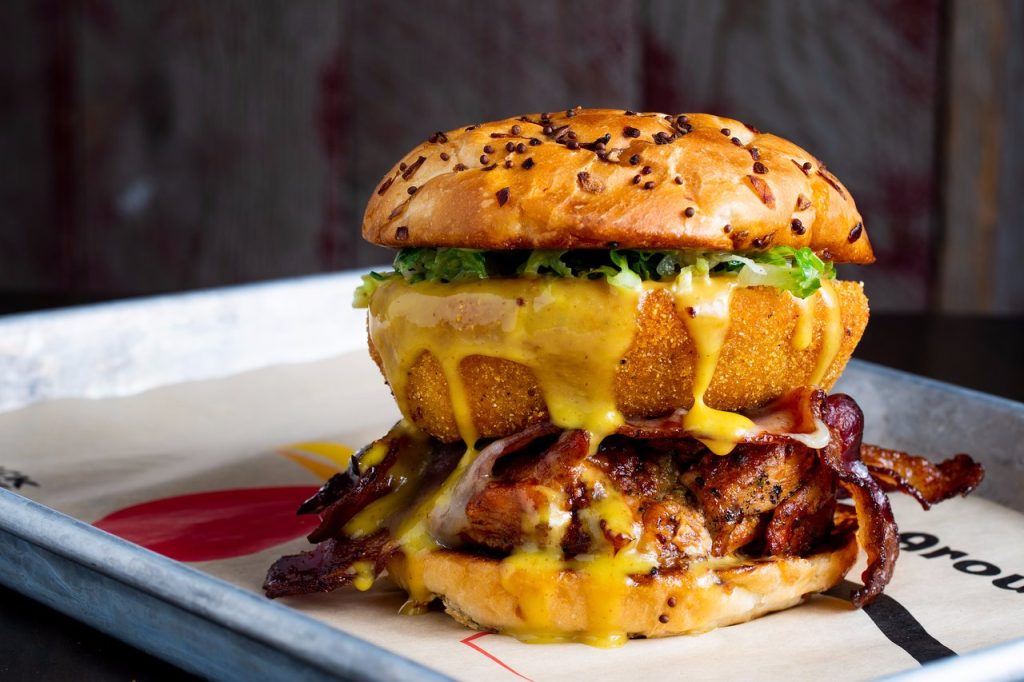 Did you know Richard Blais's Crack Shack opened its first OC location in Costa Mesa? One of their best sandwiches is aptly named the "Malibu Barbie Q" and we're sure you'll love it. This fried chicken sandwich with an onion ring, bacon and melted cheese might make it harder to keep that famous 18″ waist, but everything in moderation!
Don't miss the Barbie™ movie, coming out July 21.
Comments Off on 10 Places to Get Your Barbie™ Fix in Costa Mesa
The joy of summer is back, and Costa Mesa is ready to welcome you for a summer full of fun in Orange County. From exciting new dining to Broadway shows to one of the biggest fairs on the West Coast, there's just so much to see in Costa Mesa.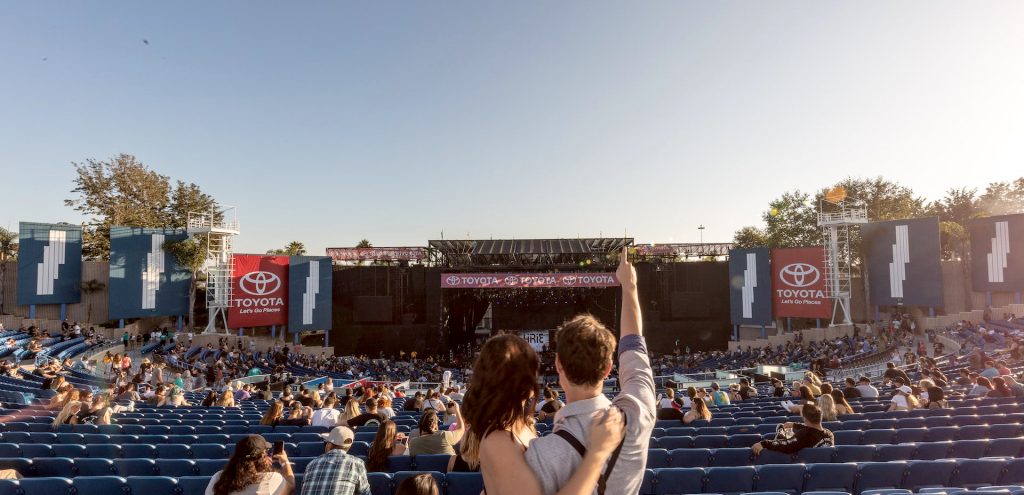 Great New Dining
Costa Mesa offers Orange County's only Michelin-starred restaurants – three of them, to be
exact. A slate of new dining destinations are popping up around the city, adding to its already
robust varieties of cuisine. But that's not all! A host of exciting new restaurant concepts have opened or are opening this summer, and the new dining continues to raise the bar as a perfect spot for an Eatcation®.
Read more about the hot new restaurants in Costa Mesa in our latest press release, including Blossoms and Brass pictured below – a European, cocktail-forward restaurant with surprising Japanese influences.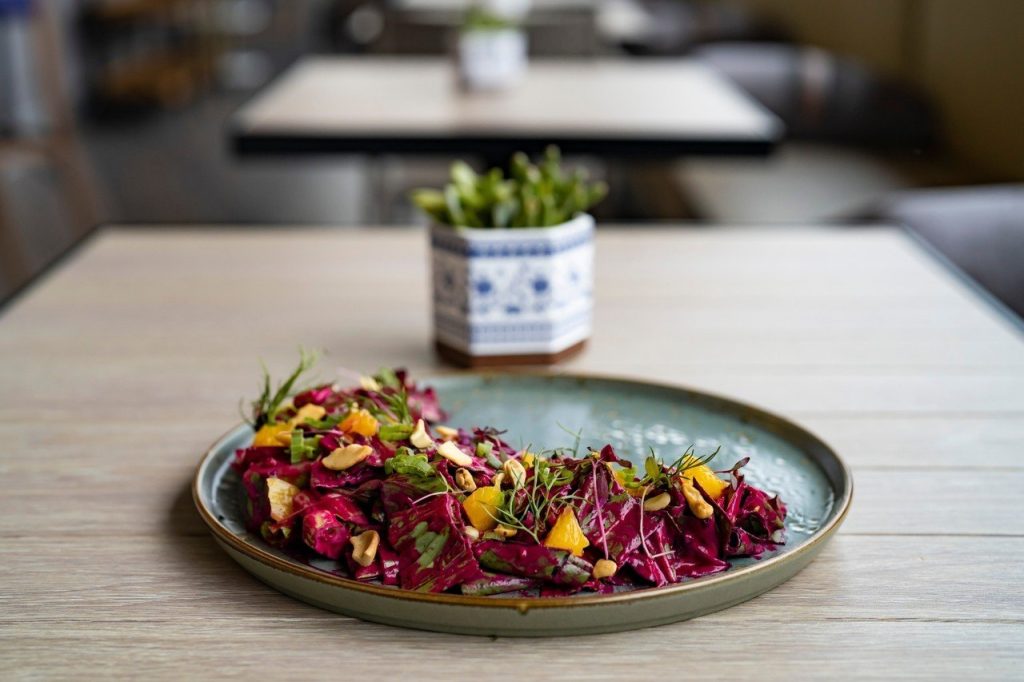 Tickets to a Show
Segerstrom Center for the Arts (SCFTA) offers not only Broadway plays and musicals, but lots of other great outdoor summer events as well. The hottest ticket of the summer will be Tina: The Tina Turner Musical, playing July 11-23, 2023. With the world's recent loss of legendary singer Tina Turner, watching this show will be bittersweet, but an absolute must to appreciate the life and music of this phenomenal artist.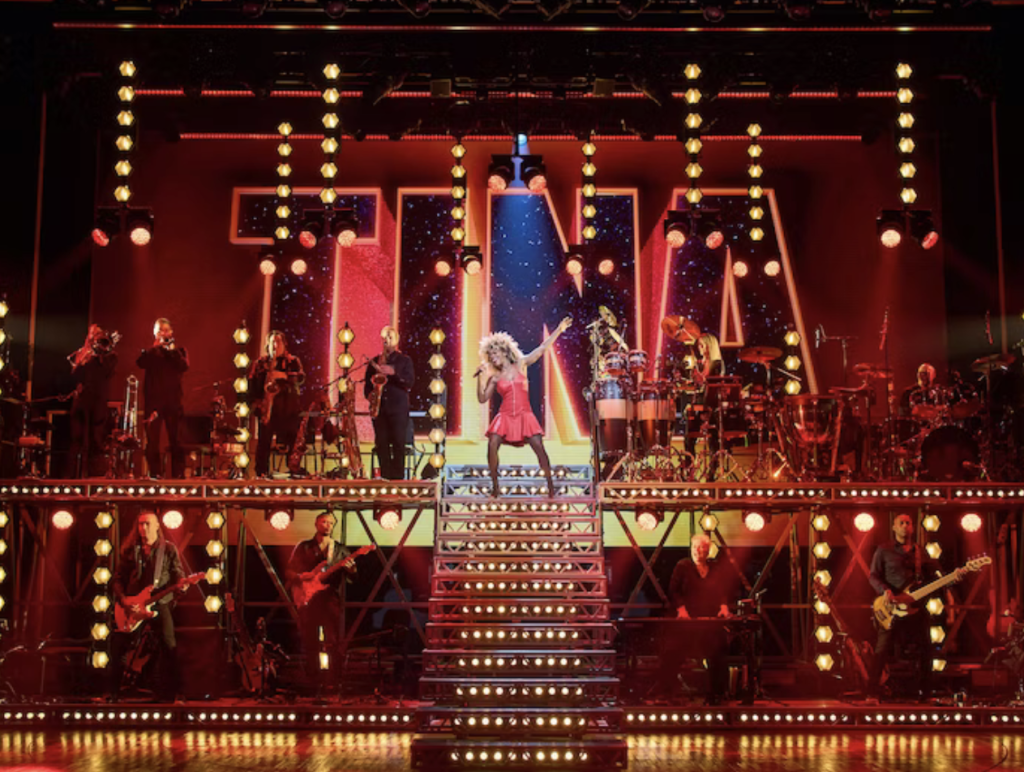 Another show coming this summer is Six, June 13-25. From Tudor Queens to Pop Icons, the SIX wives of Henry VIII take the microphone to remix 500 years of historical heartbreak into a celebration of 21st century girl power. For outdoor fun, be sure to check SCFTA's calendar, including free dance events and their famous Movie Mondays free on the Plaza starting with The Lion King on July 10. Don't forget to take a stroll through Costa Mesa's Art Walk.
OC Fair
Costa Mesa's biggest event of the year, the OC Fair returns July 14 – August 13 with the theme "Happy Together." The Orange County Fair is the 9th-largest fair in the United States and dazzles visitors every year with its wide array of events, rides, carnival, fantastic food, and the biggest Ferris wheel on the West Coast. Tickets are on sale now – choose dates carefully as there are no refunds or exchanges. Fairgoers must choose a specific date due to a certain number of guests allowed per day.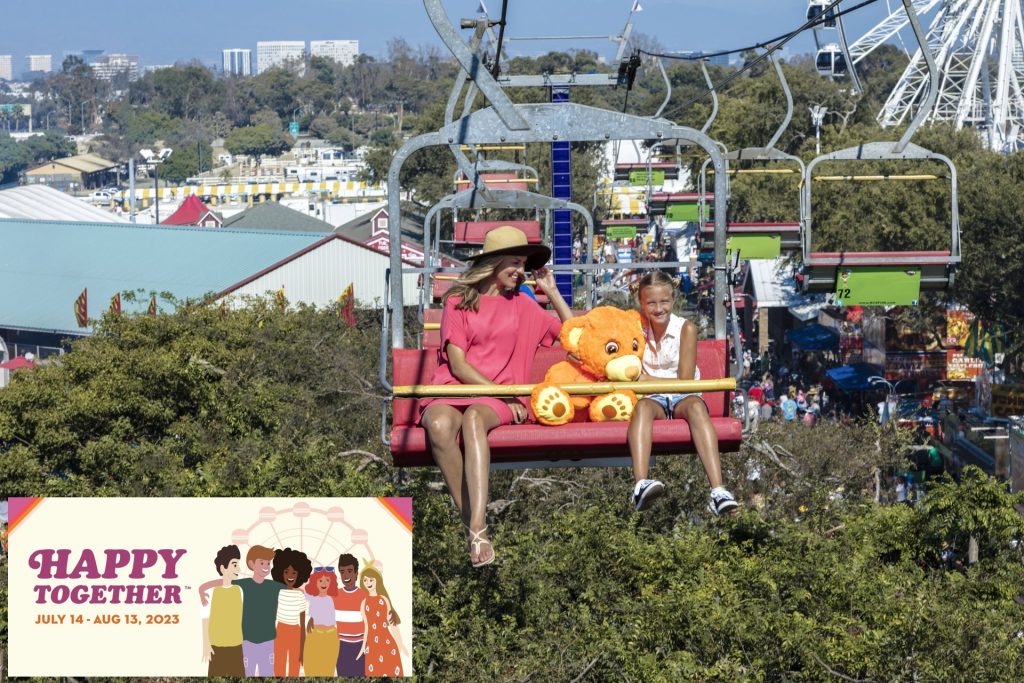 Pacific Amphitheater
PacAmp concerts are one of the highlights of Costa Mesa's summer roster, and this year's slate of artists is an exciting one. Pacific Amphitheatre is the 3,000-seat outdoor stadium located on the OC Fair grounds, and offers months of summer concerts for music lovers of every genre. Enjoy artists like Robin Thicke, Neyo and Mario, Dwight Yoakam, Smokey Robinson and more. See PacAmp's concert lineup here – and remember, your concert ticket purchase gets your free admission to the OC Fair as well!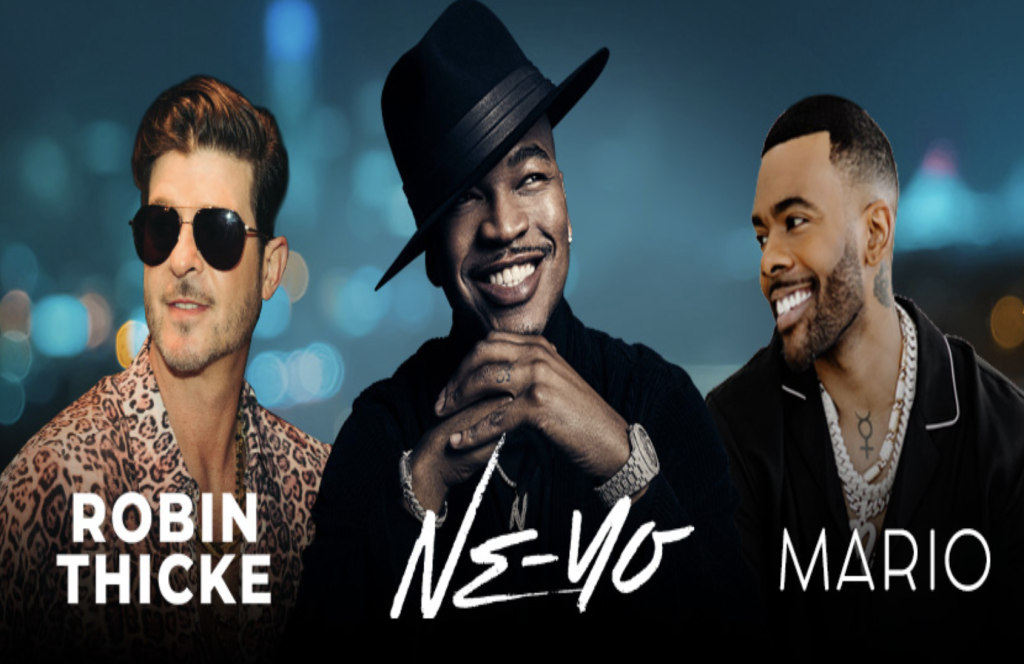 Centennial Farm
Centennial Farm is a 3-acre working farm at Costa Mesa's OC Fair & Event Center. Created to educate youth about agriculture and its importance to daily life. Centennial Farm is home to fruit and vegetable gardens, livestock, and the Millennium Barn. Two youth educational tour programs are offered, Discovery Days and Junior Farmer Tours – as well as year-round daily hours so the public can visit the farm. The Farm is well known for its Pig Cam, a live feed of the adorable Centennial Farm pigs. Check the Centennial Farm calendar for hours, and find out more about the farm's programs here.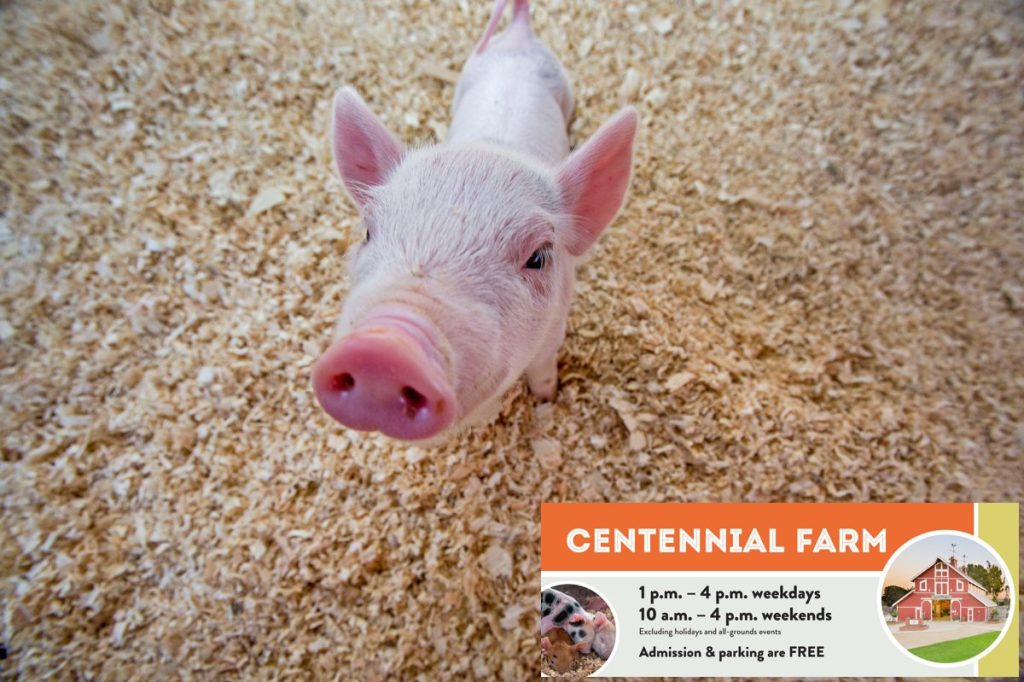 OCMA
With free admission to all visitors, there's no reason to not make a visit to Orange County's newest museum. On the Segerstrom Center for the Arts campus, the Orange County Museum of Art houses a collection of Check the OCMA calendar to see current exhibits and events happening this summer, including their monthly happy hour and pop-up talks!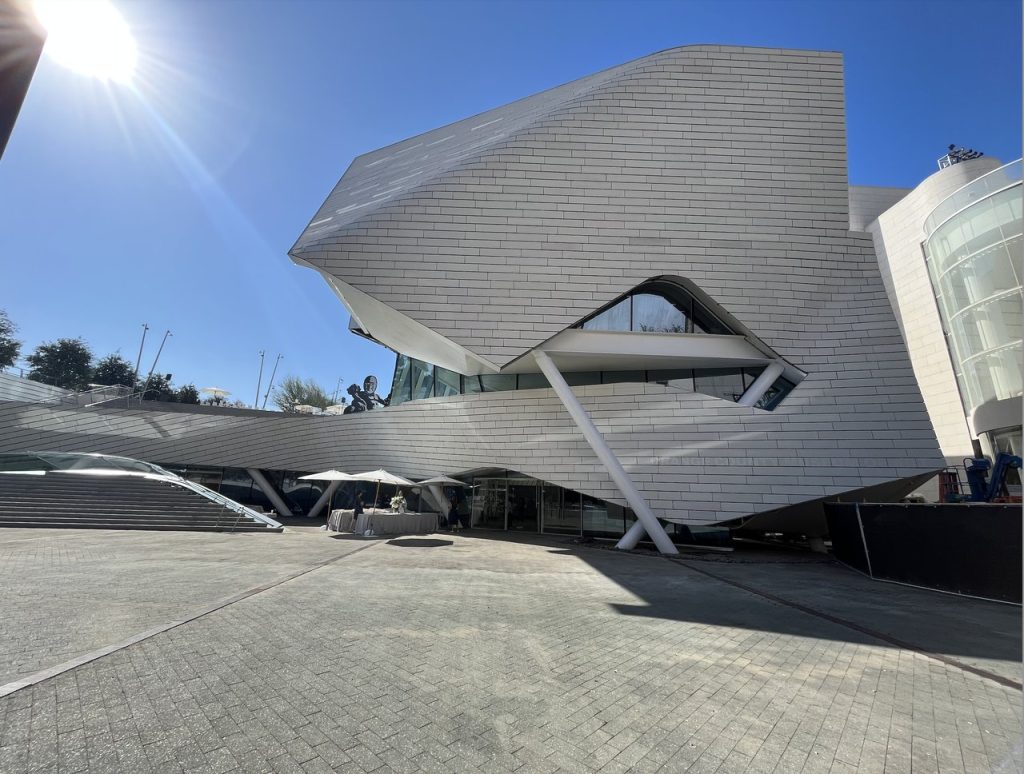 Outdoor Shopping
Summer means being outside, but it doesn't mean you have to give up your favorite pasttime of shopping the day away! Costa Mesa has multiple outdoor shopping, dining and retail environments including The LAB, pictured here. Its sister facility The CAMP is directly across Bristol Street with a crosswalk connecting the two. Both of these shopping and dining centers offer relaxing and kitschy outdoor space (even hammocks!) along with a great collection of restaurants – in fact, The LAB even has a Michelin Star restaurant, Hana re sushi. Find a brewery, sustainable shopping, wine tasting, a tattoo shop, eclectic bars and so much more – and spend the majority of your day strolling outside in the California sunshine.
Don't miss SoCo and The OC Mix – you'll find one of Costa Mesa's Michelin Star restaurants here, Taco Maria – plus unique local boutique shopping. Triangle Square houses a movie theater plus wonderful outdoor dining and OC's only nightclub, Time.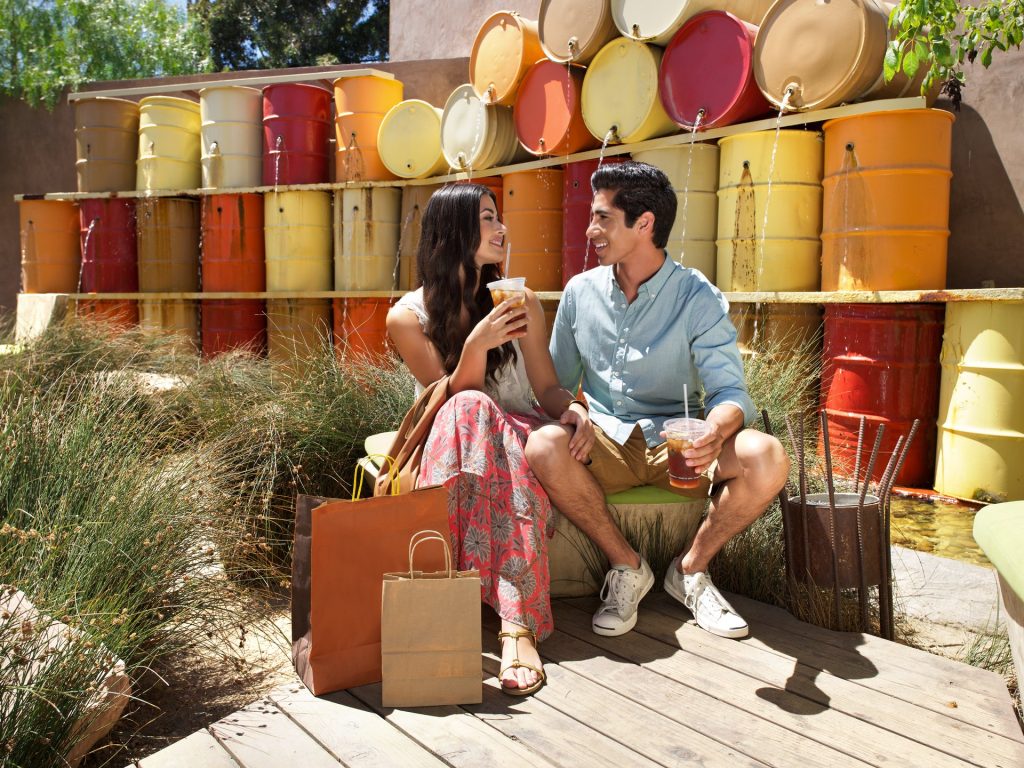 Orange County Beaches
Costa Mesa's just minutes from some of the country's most sought-after Orange County beaches. A short ride away from the Newport Beach and Huntington Beach crowds, Costa Mesa offers reasonable hotel rates plus incredible shopping and dining, frequently within walking distance of your hotel. Here's some secret OC beach spots you may not know about.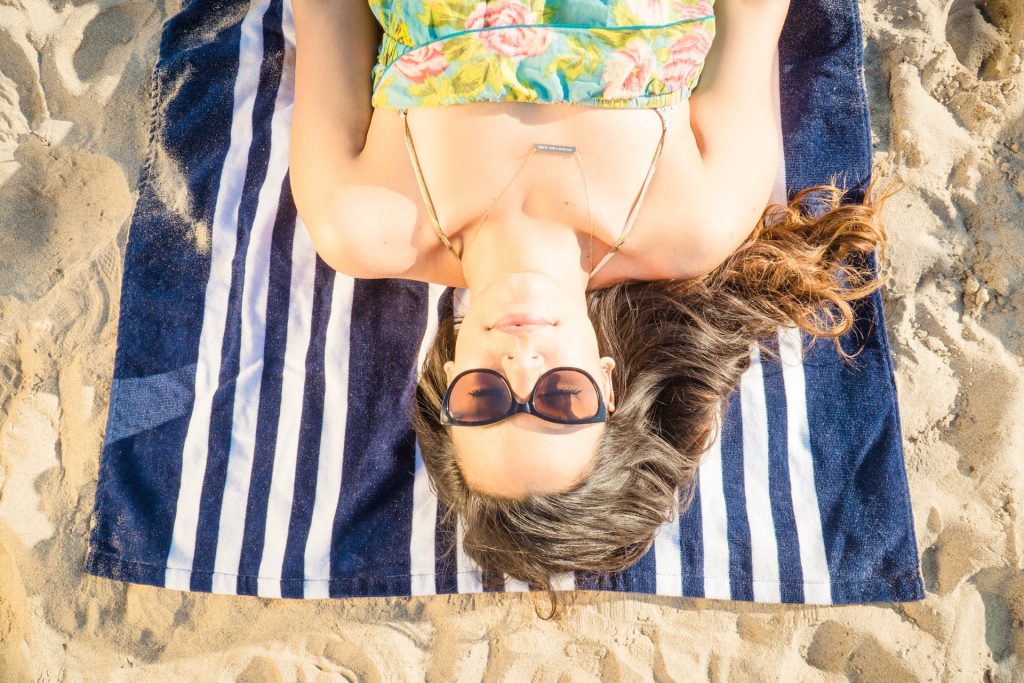 Lions Park Fish Fry
A cherished favorite local event, summer brings Costa Mesa's 76th Fish Fry & Carnival in Lions Park, 570 18th Street, Costa Mesa. This year the number of carnival rides will triple in size, as the carnival will expand onto Davis Baseball field. The Fish Fry is run by the Costa Mesa/Newport Harbor Lions Club, which has been serving the community for over 100 years.
Join in for three days of family fun June 23-25! Fish fry dinners, carnival rides, games, booths, listen to headliner bands, additional food stations, wine/beer garden, free giveaways, opportunity drawings, and more! All the money raised goes to support youth activities, sight and hearing conservation and other community needs.
Admission is FREE! Fish Dinners $15 – Food & Entertainment – Fish Dinners – Beer and Wine Garden – Carnival Rides – Games – Blues and Rock Bands – Booths – Opportunity Drawing –
Date & Time
Friday, June 23 · 5:00 PM – 10:00 PM
Saturday, June 24 · 11:00 AM – 10:00 PM
Sunday, June 25 · 11:00 AM – 9:00 PM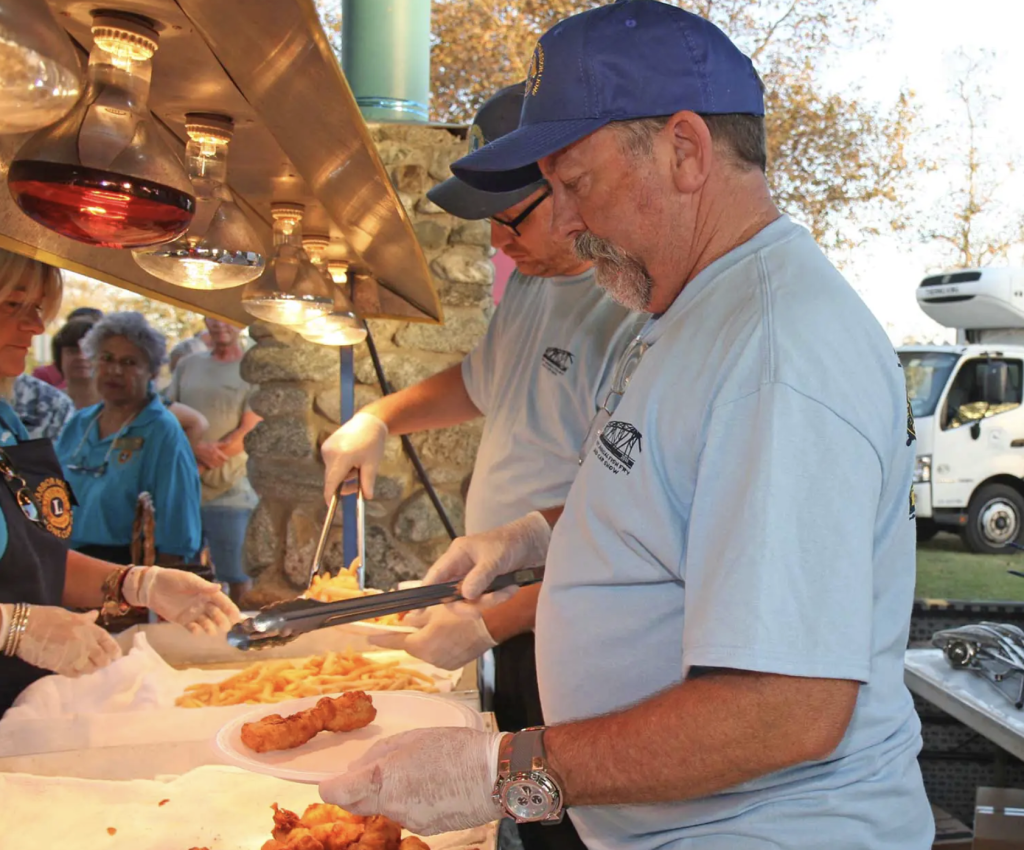 Goat Hill Junction Railroad
All aboard! A great family activity for locals and visitors, ride the model train for a 15-minute loop around Fairview Park on over 5 miles of track! Did you know Goat Hill Junction has one of the largest miniature train layouts on the West Coast? Managed by Orange County Model Engineers, club members operate over 40 gas and steam-powered model locomotives on the miniature railway. Riding Goat Hill Junction trains is great fun for both adults and kids. Free train rides every 3rd weekend of the month from 10am-3:30pm, weather permitting. Goathill Junction Railroad is located in Costa Mesa's Fairview Park. It's at 2520 Placentia Avenue between Adams Avenue and Victoria Street.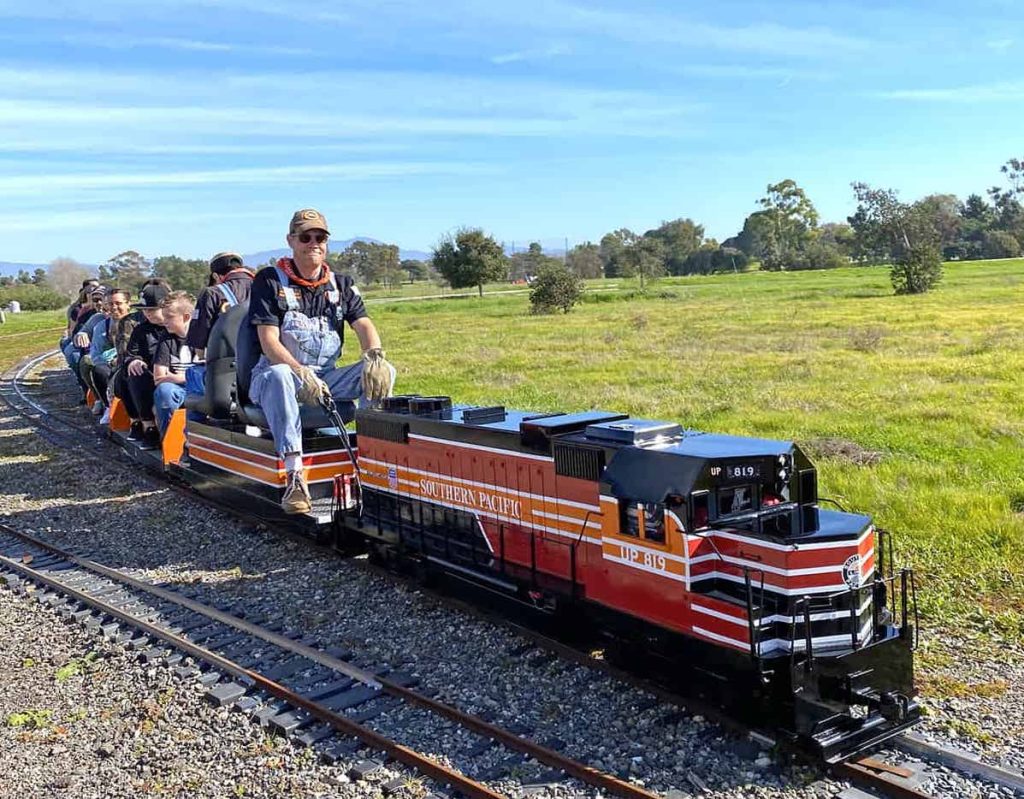 We know you'll enjoy the summer in Costa Mesa! With its proximity to the beach and great OC hotel rates, Costa Mesa is your perfect home base to visit Orange County this summer.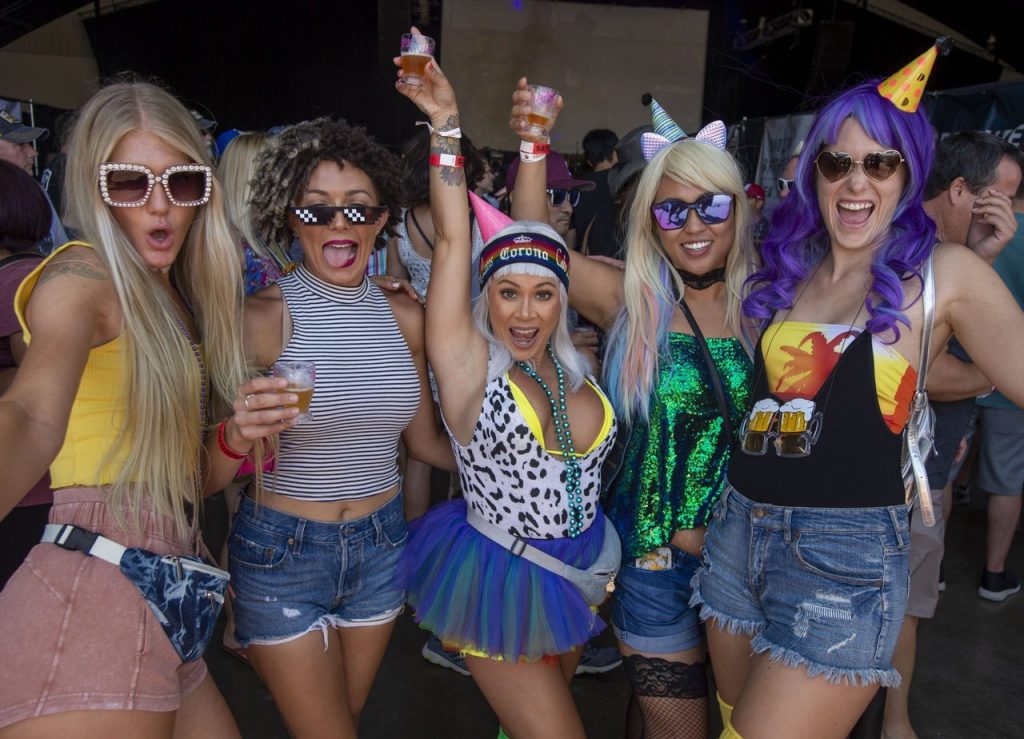 Comments Off on Ten Ways to Heat Up Your Summer in Costa Mesa
Where to take mom for Mother's Day? Look no further than Costa Mesa! We've rounded up just some of the fun, delicious things to do to celebrate Mom this year in the City of the Arts®.
Mother's Day Brunch
The list is long and distinguished, but here's just a sampling of the great Costa Mesa restaurants offering Mother's Day brunch or specials.
Silver Trumpet: Brunch buffet from 10am-2pm. Use the QR code on the graphic to reserve!
Ayres Hotel: Brunch buffet from 10am-2pm. Click the link for the menu and reservations.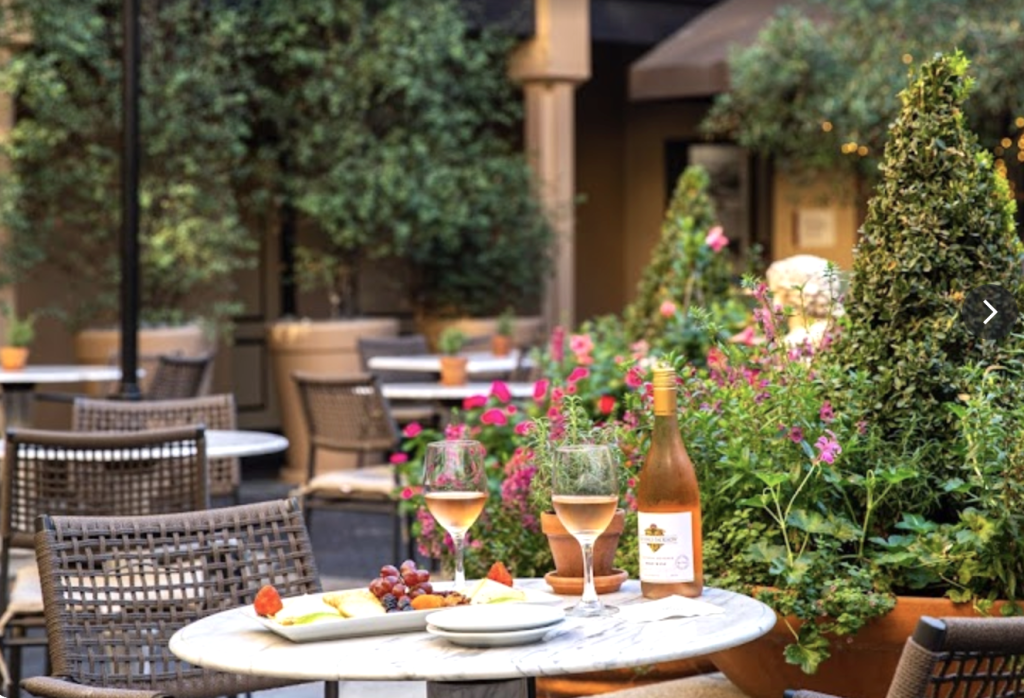 Outpost Kitchen: Special Mother's Day choices; live music 11am-2pm.
Randy's Donuts: MOM Donut alert! Get your Mother's Day "MOM donuts" (Bavarian cream-filled with pink icing) May 10-14 at all locations. 2 locations in Costa Mesa.
Playa Mesa: Brunch from 9am – 2pm plus free champagne for mom with entree.
The Capital Grille: Moms are treated to a rose & such brunch specials as lobster frittata, blueberry bread, steak & eggs or — new this year — smoked salmon & caviar. 10 am-2 pm. A la carte dinner options available all day. Bookings here.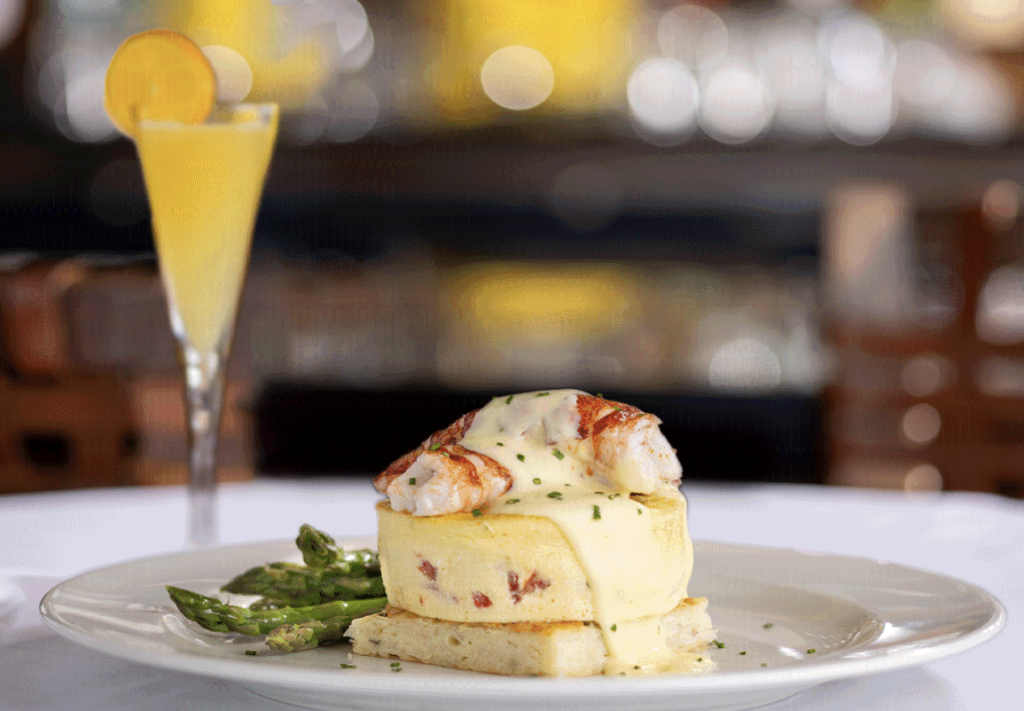 Cafe Sevilla is serving brunch from 11am-3pm with bottomless mimosas.
Knife Pleat: A luxurious tea service on Saturday between 11:30 am – 1:45 pm. Reservations here.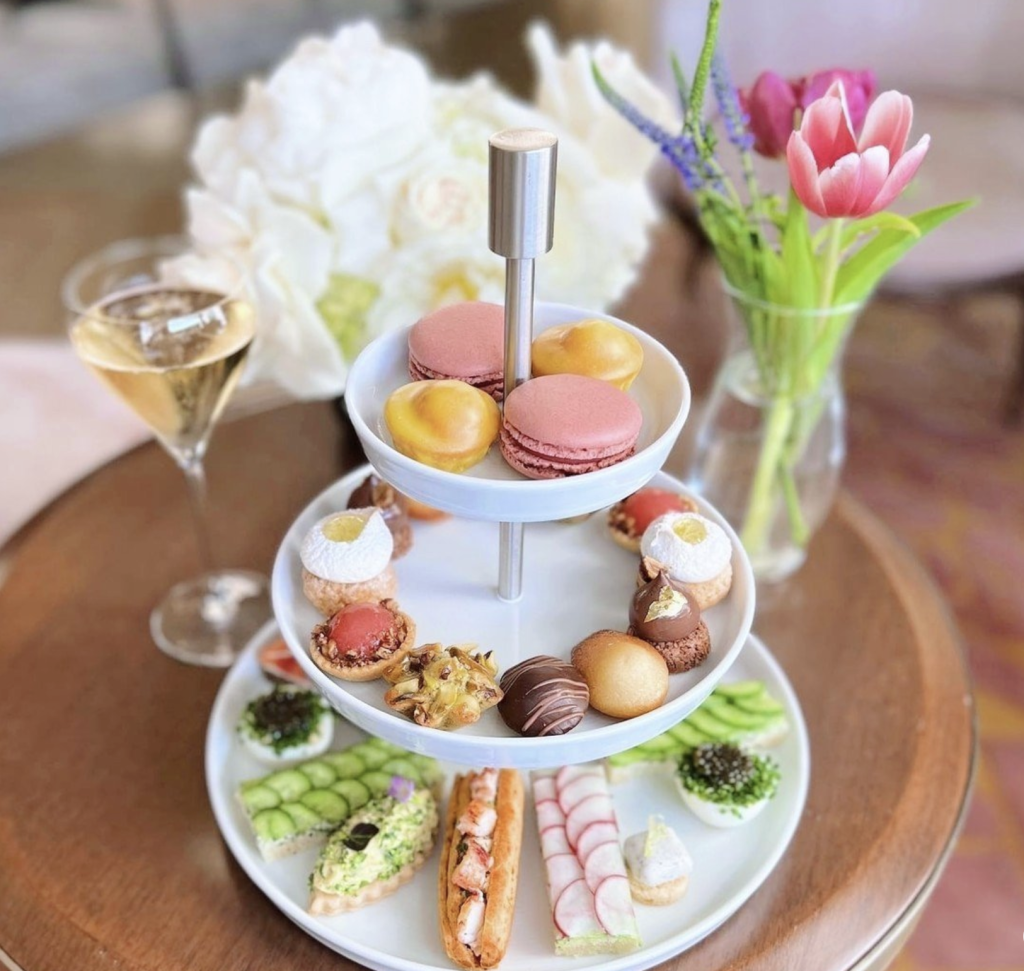 Mastro's: Perhaps dinner is more Mom's flavor, and you know she'll be thrilled to eat at Mastro's. Enjoy sizzling dry-aged steaks, incredible seafood, cocktails and live entertainment Sunday evening.
What about a luxe experience at Petrossian by Tiffany? Check out this recent MSN article.
Shopping
South Coast Plaza has a roster of great Mother's Day shopping offers and events, including a macaron-making class on May 15 and a must-see Cartier pop-up.
Costa Mesa Courtyards is giving away a $200 gift card to the center for Mom's Day. Check out their Instagram to enter @shopcostamesa.
The LAB will have two floral pop-ups May 13 and 14 so you can pick up beautiful arrangements by local florists. More information here.
Facials…and Other Events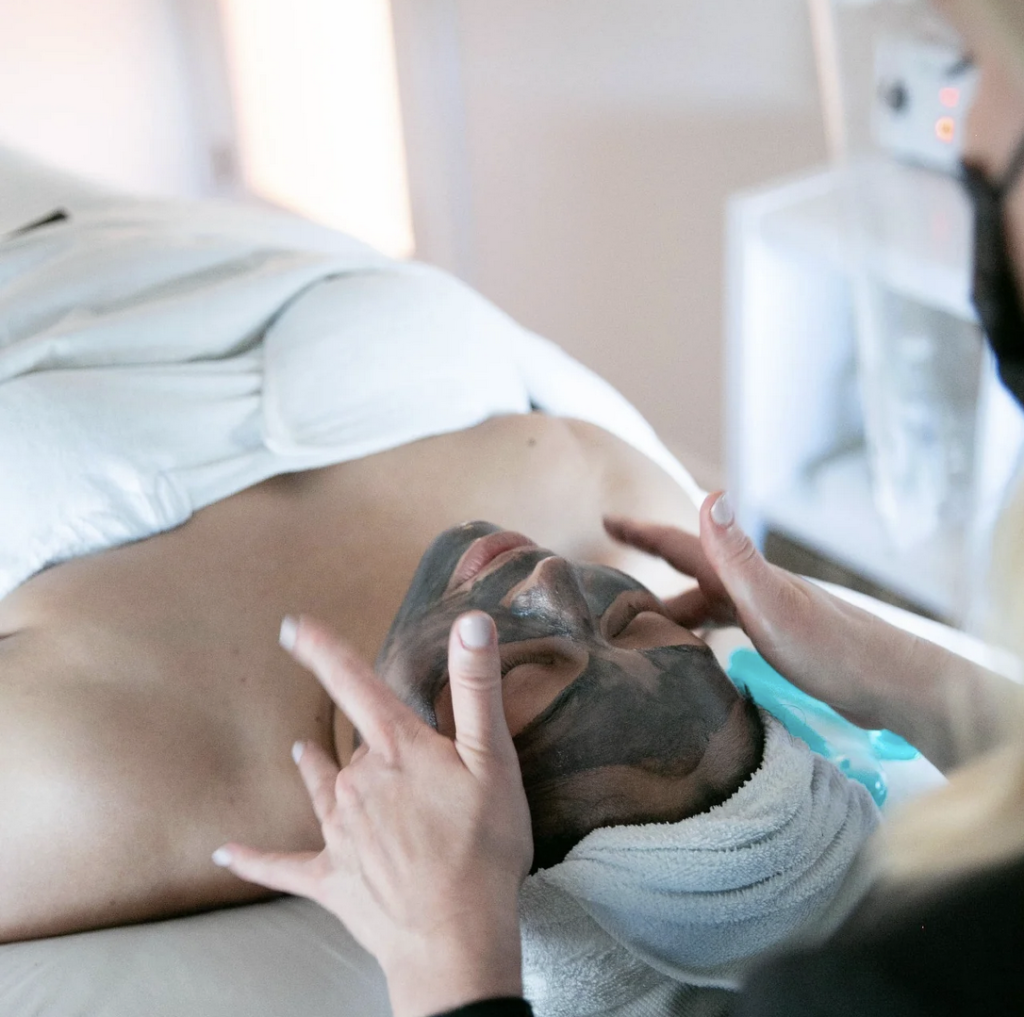 The Facial Lounge is a wonderful Costa Mesa spot to treat Mom for a future visit. Enjoy one of their organic, vegan facials and their delighful day spa. Visit their site for gift cards or to book treatments.
For those on a budget who still want to treat Mom, BodyCentre Day Spa is offering a 50-minute weekday massage special for $59. M-Thurs booking. They offer gift certificates and many different services including emerald laser, facials, personal training, emerald laser, colon hydrotherapy and much more.
The Wine Lab is hosting a Mother's Day Candle-Making Workshop Sunday from 6-8pm. What better way to workshop than with wine?
Locale Magazine has a list of fun, free things to do in OC right now(don't miss free admission to the Orange County Museum of Art!) plus different ways to celebrate Mom in OC.
Comments Off on Mother's Day 2023: Brunches, Shopping, Facials and More in Costa Mesa
As we celebrate International Women's Day on March 8, we wanted to call out the huge number of businesses owned by women in Costa Mesa. Per the Orange County Business Journal, the 39 largest businesses owned by women generated a collective $4.2 billion in 2021 revenue, up 7.4% from the previous year. Employment among this group of companies also grew 5% for the 12 months through last June. Women-owned businesses are definitely powerhouses in the OC, but what about Costa Mesa specifically? Well, this city's no exception! This is by no means an exhaustive list of the women-owned businesses in Costa Mesa, but here are just a few of the great women-owned businesses in the city.
The LAB

The LAB's got a whole page dedicated to female entrepreneurs at The LAB; in fact, The LAB itself is owned by Linda Sadeghi, a business owner in Costa Mesa for over 30 years. The LAB began its journey to combat what they call retail monotony in 1993, when it was recycled from a night-vision goggle factory to the fun, urban and artsy retail and dining center it is today. As they say, "from clothes to candles, beer to bags, jewelry to jackfruit nachos, the women who have set-up shop at the Anti-Mall are a force to be reckoned with."
From left to right, Patricia Barkenhagen is co-owner of Bootlegger's Brewery. Read more about women brewers in OC here. House of Inspiration says they "serve as a culturally inclusive metaphysical oasis" where people can enhance their spiritual journeys, by owners Marlene Vargas and Alex Naranjo. And Thea Merrit is the founder of Eco Now at The LAB. Eco Now was the first zero-waste refill station in OC, and is a locals' favorite.
The CAMP

The CAMP shares its powerhouse lineup of female entrepreneurs at the center here, celebrating their part of the history as a center, as well as Costa Mesa's history. Currently The CAMP lists 8 businesses as women owned; the three featured here are: at left, Natasha Quinn, owner of Purre Boutique, a little oasis ofunique new and vintage finds along with decor for your home and essential beauty items. Second, tattoo legend Kari Barba has been operating legacy shop Outer Limits Tattoo at the CAMP since 1983. Looks like she's having a blast! And third, arguably one of the most well-known female business owners in Costa Mesa is Rachel Klemek, the owner of Blackmarket Bakery. Besides her store at The CAMP, and she also has two more stores in San Diego. But what makes her so well known? Well, Rachel won Food Network's "Chopped" in the Sweets Showdown in 2019!
The OC Mix
There are so many more women-owned boutiques in the trendy OC Mix retail center in Costa Mesa, we found just a couple to share…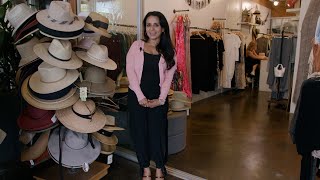 Threads by Blue Skies is owned by Sobia Manjra. The stylish and trendy boutique offers women's resort wear clothing and accessories including an adorable collection of SPF 50+ hats. Find out more about Sobia in her video interview here!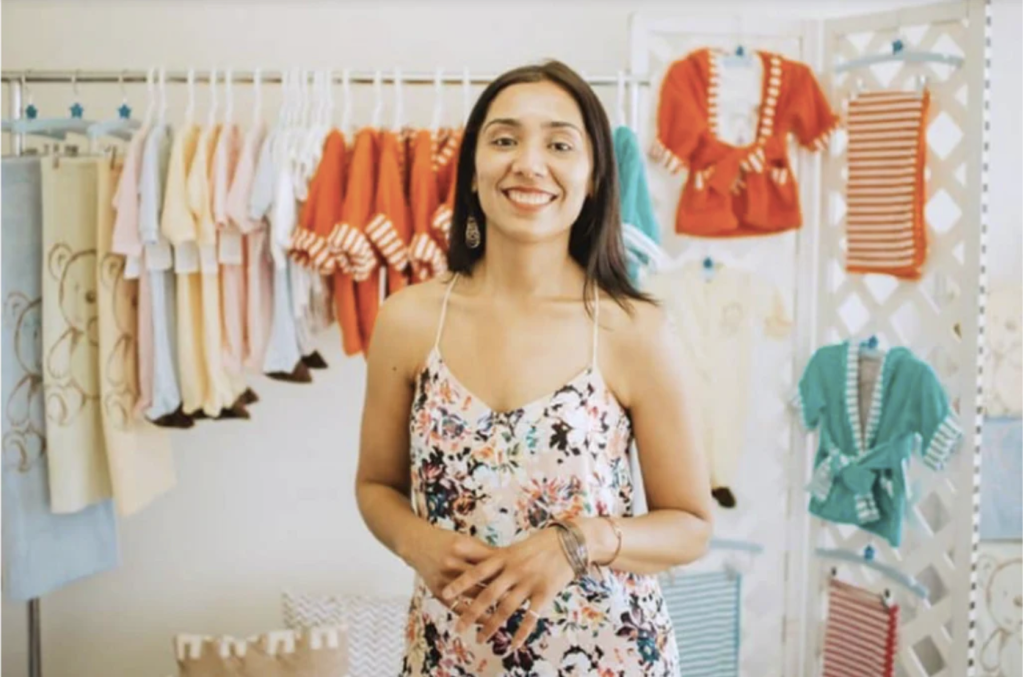 Rosie Arias is the owner of Whimsical Charm, offering a line of a line of uniquely embroidered baby blankets, robes and apparel. She has another store she utilizes as a worksite for youth in underserved communities, providing them with work experience in all aspects of retail, wholesale and trade.
The Mixing Glass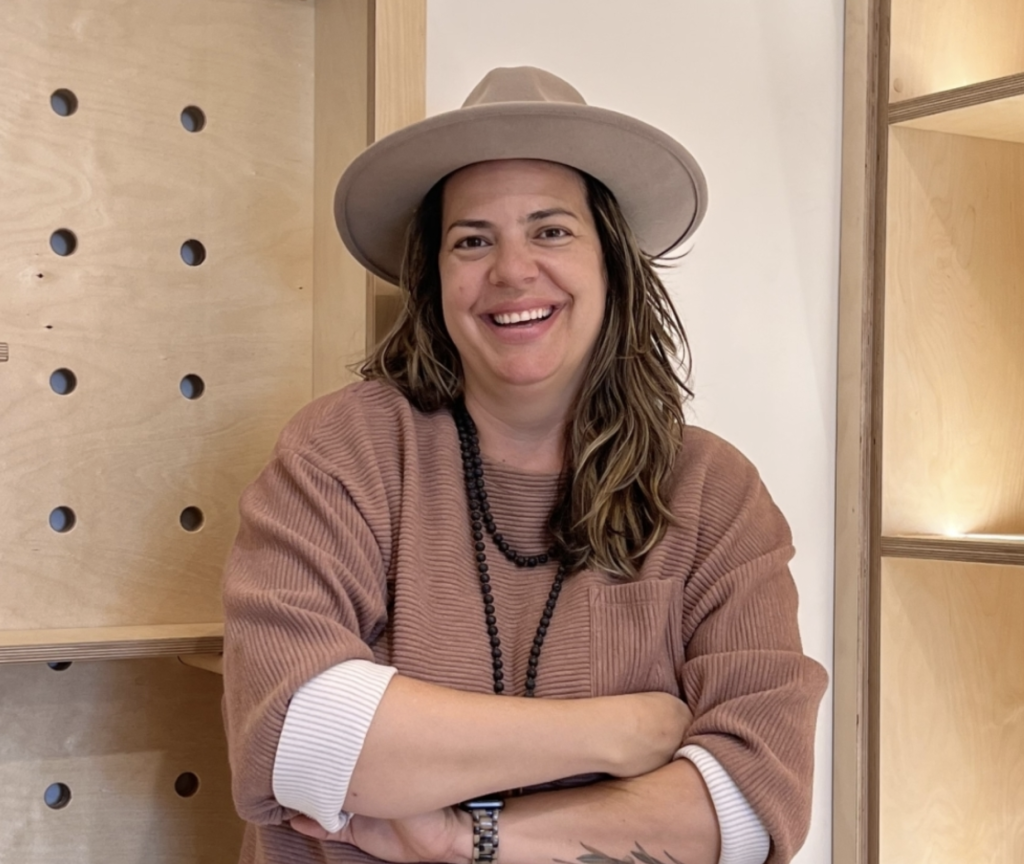 Gabrielle Dion is another well-known Costa Mesa business owner, a mixologist extraordinaire turned owner of The Mixing Glass, a specialty cocktail store in Costa Mesa. Voice of OC did a piece on Gaby last summer as she opened her new, bigger retail space at Harbor and Adams; previously she was a staple at The OC Mix since 2014. Not only selling specialty liquors, beer and wine, you can also get high-end products to make your cocktails, mixers, cocktail ice, condiments and even seasonal produce. Gaby offers cocktail-making classes, has and will continue to focus on carrying local products by women-owned businesses whenever possible.
City Government…and even Travel Costa Mesa!
There are many other women-owned businesses in Costa Mesa, and women have also held high places in city government – Costa Mesa's city manager Lori Ann Farrell Harrison had some thoughts to share to celebrate women's history month (she was the first woman to hold the position, and has held it since 2019).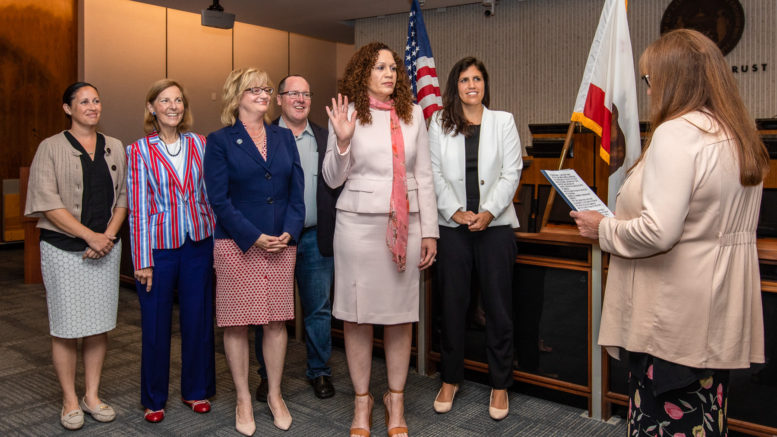 And even here at Travel Costa Mesa, we're proud to say that we're an all-woman staff too!
The Costa Mesa Historical Society tells a great history of women who have been important to the city's development. Costa Mesa's first female city council member, Norma Hertzog, even has a community center named after her. Visit the Costa Mesa Historical Society's website for more great tidbits and stories of how women impacted this community, then and today.
Even the new Orange County Museum of Art, originally started by its 13 female founders, has an exhibition honoring the women pioneering the museum's collection. Did we mention that OCMA's CEO and Director is a woman too? Heidi Zuckerman has been at the helm of the organization since it opened in October 2022.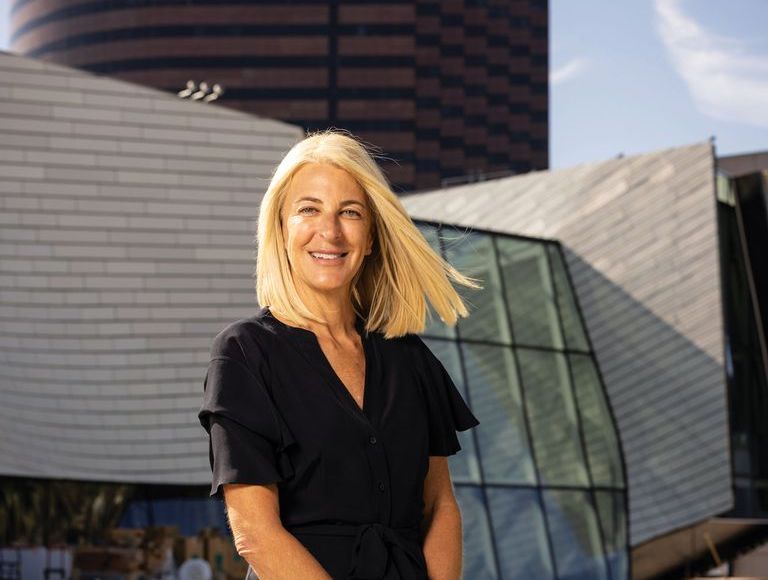 Happy International Women's Day and Women's History Month! We hope you'll visit some of the links to see other great women entrepreneurs in our city. What's your favorite woman-owned business in Costa Mesa? Let us know in the comments!
Comments Off on Who Run the World? Women-Owned Businesses in Costa Mesa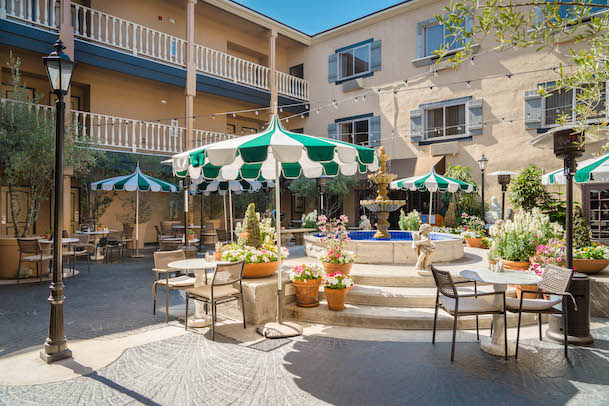 Costa Mesa has every option you need to treat mom to a perfect Mother's Day brunch. Whether mom's up for an elegant Michelin-star experience or a lively brunch, the table's set for you, mom and the family to enjoy the special celebration. Read on for some ideas of where to brunch in Costa Mesa.
Read More
Comments Off on Top Tips for Mother's Day Brunch in Costa Mesa