Travel Costa Mesa Blog
Archives for Play
A fall getaway, why not? Consider taking a trip to Costa Mesa, in the heart of Orange County, the ideal location for a few days away to relax and enjoy the changing of the seasons and all the Orange County events happening. Hotels in Costa Mesa are running great weekend deals that make it easy to find a reason for an escape.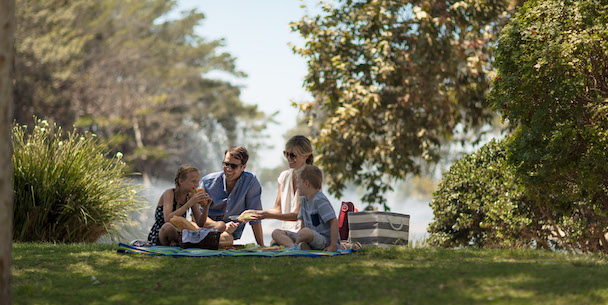 If you want to explore the festivities that fall brings, we've got a great lineup of activities from festivals, to pumpkin carving, holiday decorating, train rides and more. Just a short drive from San Diego or Los Angeles, or a one-hour flight from Arizona, Nevada or Northern California into John Wayne Airport, it's easy to get to Costa Mesa so you can maximize your weekend fun and all the events happening in Orange County.
Thinking summer is coming to an end too quickly? Not to worry, there's still time to enjoy the warm Southern California weather. With Labor Day Weekend right around the corner, why not plan one last weekend getaway? You could sit by the pool and relax, or get out and explore Orange County to make the most of your time and enjoy Labor Day Weekend events. Be at the center of all the fun and stay in Orange County's theater and arts district, Costa Mesa.
Costa Mesa has all the right elements for a perfect Labor Day weekend away – food, shopping, arts and entertainment. Many Costa Mesa hotels offer special weekend rates and packages so you can make the most of your time away. With Costa Mesa's close proximity to the beaches in Huntington, Newport and Laguna, it's hard to pass up a visit to Orange County's beautiful coastline. Make a full day of it, enjoy water sports, cruise the harbor or take an evening stroll on the beach and enjoy a stunning Southern California sunset.
Costa Mesa Events
Great Labor Day Cruise – September 1 – 3, 2017
Head over to the OC Fair & Event Center for the 35th Annual Great Labor Day Cruise where 1,200 muscle cars, street rods and classics will be on display and paraded along a 1.25-mile route. There will be food, music and fun for the whole family. The three-day event is $15 for adults and free for children under age 11.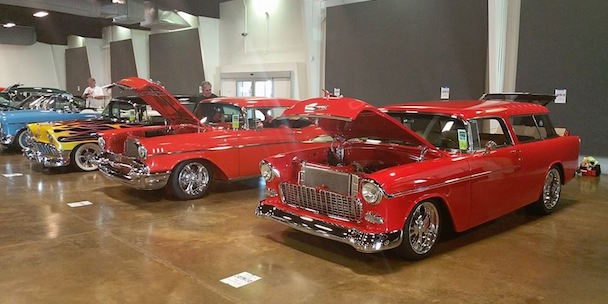 Heroes Hall, also on site of the OC Fair & Event Center, is a free museum open year round, serving as a tribute to Orange County veterans and others who have served our nation.
The Capital Grille Generous Pour – through September 3, 2017
Wine lovers will toast to one of the largest wine events in the U.S.! Labor Day is the last weekend to experience The Capital Grille's "Generous Pour," where you can sit back, relax and savor seven varieties of wine when you purchase an entree. The best part is that you can enjoy the flight of these seven wines over and over again. Or, select your favorite and your server will generously refill your glass throughout the evening, all for one price. Located at South Coast Plaza, this popular summer event ends September 3, so be sure to reserve your spot soon.
Costa Mesa Activities
Spend a day at South Coast Plaza, where this international shopping destination continues to celebrate its golden anniversary with exclusive merchandise such as Gucci's limited edition Large Sylvie Top handbag and Porsche Design sunglasses for men and women. Starbucks even has a special Carousel Blend coffee to celebrate the 50th Anniversary. Stop by the new boutique by ladies' luxury Italian footwear Aquazzura, and when you're ready for a break, enjoy a gourmet pizza or other Italian favorites and specialty cocktails at newly reopened Wolfgang Puck Kitchen. If you're in need a few more things for back-to-school, South Coast Plaza is just the place for the hot, new trends.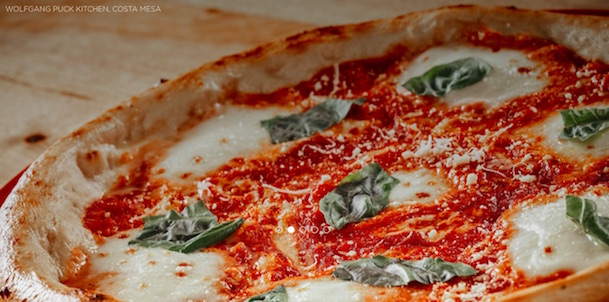 If being a kid at heart is what inspires your weekend away, or merely keeping the kids entertained is the goal, add Disneyland to the weekend itinerary. Staying in Costa Mesa makes it even easier to create just the right itinerary for all family members. Most Costa Mesa hotels offer convenient shuttle transportation to and from your hotel direct to the Disneyland Resort. This is definitely a perk if you want to see Minnie and Mickey while also enjoying a relaxing weekend retreat.
Costa Mesa's SOCO and The OC Mix is an inspirational and creative center where you can shop, dine or simply chill out. Grab a carefully crafted and freshly brewed latte at one of the best coffee roasters around, Portola Coffee Lab. Browse new retailers like women's athletic clothing and Korean-inspired skincare products by Bono Spera (meaning 'Good Hope' in Latin), or home furnishings from luxury Italian brand Natuzzi Italia and stylish multimedia products by the iconic Bang & Olufsen.
A Saturday visit to this indoor/outdoor area is a must in order to experience one of Orange County's best Farmer's Markets – Saturday's from 9 a.m. to 2 p.m. Looney Tunes lovers and art collectors can appreciate not one, but two galleries by Chuck Jones' Center for Creativity – 'the' gallery for pop culture collections; the second location recently opened in The OC Mix. View and purchase from the extensive fine arts collections and various Looney Tunes-inspired gifts to take home. Think Snoopy, the Peanuts Gang, Bugs Bunny, and more.
If you happen to stop at SOCO and The OC Mix on Monday of Labor Day, you're in for a real treat. Grab a bite at a new popup breakfast spot open for a limited time. Eggslice, open from 7 a.m. to 10:30 a.m., creates perfectly crafted breakfast sandwiches, featuring unique locally made Chili Jam, combined with fresh, local ingredients from OC Baking Company, Billy's Egg Farm, Francisco's Meat Company, West Coast Prime Meats and Penjoyan Produce.
Don't wait; start planning your weekend away now! Explore the Calendar of Events to see all the Labor Day weekend events in Costa Mesa and around Orange County.
Are you ready for some football? We know we are! The Los Angeles Chargers' highly anticipated season kicks off this weekend in Orange County. That's right, America's favorite rough-and-tumble, play-hard sport is back. For the first time, the LA Chargers will make their appearance practicing at their new training facility in Costa Mesa, the Jack Hammett Stadium. As noted in an earlier blog post, this is one of the top free things to do in Orange County this summer.
Beginning Sunday, July 30 at 10 a.m. with practices running most days from 10 a.m. to noon, this is your chance to get in on the action. See the newest draft picks, team favorites, and arrive early for a chance to slap hands with the Chargers as they head out to the field. The team is ready to welcome all fans at their "Activation Zone" (aka fan zone).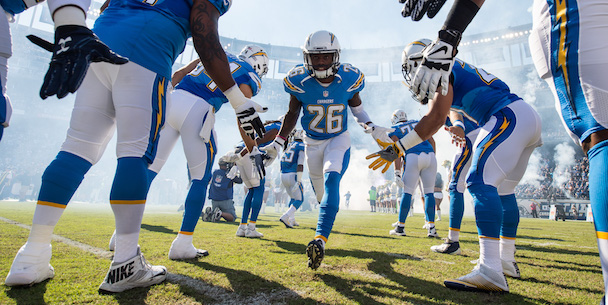 All 13 Chargers practices at Jack Hammett Sports Complex in Costa Mesa (2750 Fairview Rd.) and are open to the public and are free of charge. While Training Camp is ticketless and walk-ups are welcome, fans are encouraged to reserve free bleacher seating passes – available on a first-come, first-served basis – in advance.
During the nearly four weeks of practice, there will be some exciting preseason games to see – including the Chargers vs. the New Orleans Saints at Stub Hub Center in LA. Stop into Chargers practice the week before and see the Saints join them at Jack Hammett for practice. The Chargers will also hold a joint practice with the LA Rams. Speaking of which, the LA Rams hold their preseason training camp just down the street from Costa Mesa in the City of Irvine. If you want to catch these two teams head to head, free of charge, mark your calendar for August 9 when the Rams host the Chargers at UC Irvine.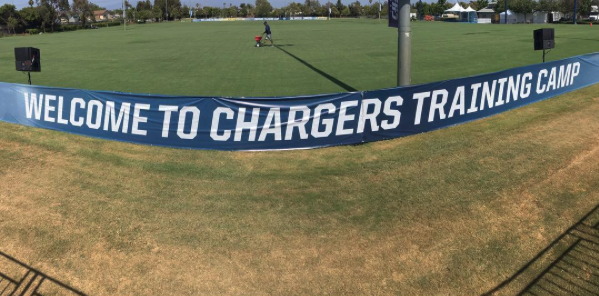 The NFL preseason gets underway this weekend and continues almost daily through the third week of August. Check out the Chargers training camp schedule and plan your final summer vacation in Costa Mesa to gear up for football season! If you're looking for things to do outside the of the daily practices, Orange County beaches are just a short drive, as is one of Orange County's main attractions, Disneyland ® Resort – and Costa Mesa hotels offer easy, convenient transportation to and from the park.
What will you be doing to celebrate the end of the summer?
With more than a million visitors to the OC Fair each year, visitors probably all have a slightly different take on how they approach this beloved Costa Mesa festival, the second largest in Southern California and one of the Top 10 in the United States. And it's definitely one of the top Costa Mesa events for a month every summer!
"Farm Fresh Fun" is the theme for the OC Fair in 2017, and that about sums up how you might approach your experience. From tasting all the amazing fair food to exploring fresh produce and newborn animals in Centennial Farm, to the attractions and live Costa Mesa concerts, there is plenty of Farm, Fresh AND Fun to experience.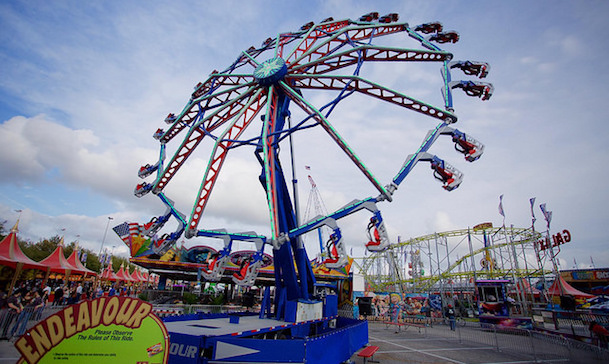 RIDES
Start your visit with a ride high above the OC Fair on the Sky Ride. An aerial tram that flies over the length of the Fairgrounds and back, the Sky Ride gives you a perfect overview of the OC Fair and a great way to see it all and navigate your fair strategy for the day. You'll enjoy a nice breeze as you soar high above the visitors, you might even see an arena show underway, and you'll definitely see the exhilarating rides in the midway area.
New this year to the OC Fair is La Grande Wheel XL, one of the largest observation wheels in the Western Hemisphere. See this beautiful Ferris wheel at night lit up with a glow that can be seen for miles. This is another great way to see the whole Orange County Fair from one vantage point. If you've already spent a few hours traversing the Fairgrounds, a ride on La Grande Wheel XL is a perfect way to give your feet a break without missing out on all the fun…and this year, your car will be air conditioned for a nice break from that hot SoCal summer sun. Fairgoers looking for a bit more of a rush can strap-in on Endeavor and experience 3G- acceleration.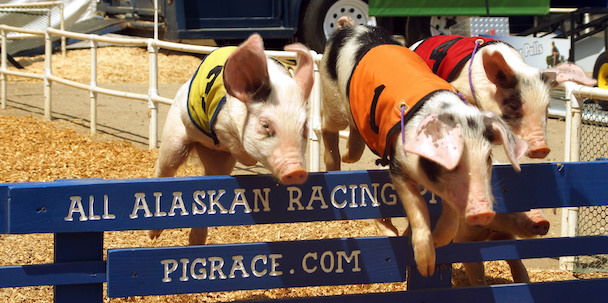 COSTA MESA CONCERTS AND FREE ENTERTAINMENT
The opportunities to be amused and entertained at the Fair are endless! Pacific Amphitheatre, right on the OC Fairgrounds, is one of the best places to see an Orange County concert. This venue seats just 8,000 people, which means every seat in the outdoor amphitheater is a good one. This year's lineup includes comedian Gabriel Iglesias, Lynyrd Skynyrd, the B-52s, Jake Owen, Michael McDonald and many others. An even more intimate space to see a local concert is The Hangar, with tribute bands performing nightly during the OC Fair.
All of the arenas and stages offer lively entertainment throughout the day and evening, from the jaw-dropping Peking Acrobats to the always-entertaining hypnotist (audience participation required) and Demolition Derby. An all-time favorite is the All Alaskan Racing Pigs, where eight pigs will race their little tails to the finish line. Grab a seat in the corral and watch the little piggies hustle!
Get your reality TV fix in person. On select days throughout the course of the Fair, chefs like Stéphane Tréand of Costa Mesa's ST Patisserie Chocolat will showcase his talents creating delicate chocolate sculptures so beautiful, you almost won't want to eat them. On July 27, the winner of Food Network's "Chopped Jr." in 2016, 14-year-old Mason Partak will once again put his skills to the test by competing live in a culinary competition with Chef Tréand. A full lineup of culinary demonstrations and intense competitions are planned and sure to make for great entertainment.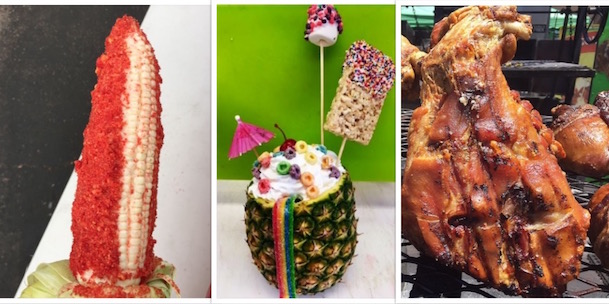 OC FAIR FOOD
Get a snack before a show, like a pie-sized soft pretzel, or wood-fired corn on the cob dressed with some mayo (or butter if you prefer), lemon juice and cayenne pepper for a kick.
Dinner or lunch options include burgers, tacos and a larger-than-usual handheld turkey leg, but there's so much more. Having received accolades for creating the most unique fried items, it's worth stopping by Chicken Charlie's. Try the sample platter of mushrooms, artichokes and zucchini, deep-fried and served with ranch. Great way to get your daily serving of veggies! Or, go for the cheese curds – deep-fried and all. Plus each year, the OC Fair gives us something new try – like a hearty 5 lb. barbecued pig leg, or the Unicorn Pineapple Bomb that will have all the kids (and maybe adults) giddy about this tasty drink served in a pineapple garnished with rainbow candies!
The folks at the Fair know how good their food is, and they want you to try it all. So they created a sample size of many of the Fair foods – think fried, wrapped in bacon, or sprinkles of sugar on top. Every Thursday from noon to 4 p.m., samples of select Fair food are available for just $3.00.
Wine tasting with Orange County's Wine Society gives you the opportunity to taste the best California wines from the 30,000 California wines entered into the OC Fair competition. Make this a stop on your journey through the Fair and enjoy a glass of wine with cheese and crackers. If you're visiting on a weekend, check out the wine seminars. Sit back, sip and enjoy live music from the surrounding stages.
EXPLORE THE AWARD-WINNING FAIR EXHIBITS
DIY Inspiration can be found throughout the Fair, where Pinterest comes to life right in front of you. Find formal table settings, to award-winning jams and jellies and this year, some of the best brewers will have their craft beer blends on display.
And, if you're a collector, or want to see someone else's interesting collection, head over to the Centennial Farm area (inside adjacent to the award-winning produce display) and you'll find collections of stamps, stuffed animals (think Ty Beanie Babies), Disney items, antique dolls and more.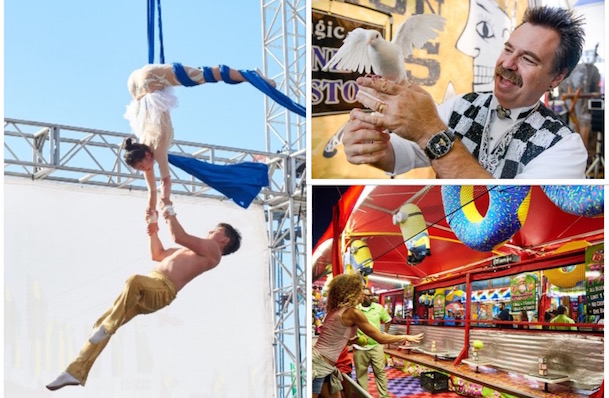 PLAN YOUR VISIT AND MAKE A WEEKEND STAY OUT OF IT
With so much to do, there's not enough time, but for 23 days this summer, you can return to the OC Fair to experience all it has to offer. You can always extend your stay in Costa Mesa to get the most out of the Fair, take a break at one of the nearby hotels, cool off and take a swim, or head to the beach for a day of relaxation.
OC Fair Admission is $12 during the week and $14 per person on the weekend. But there are also many ways to get discounts to the fair. A few of them are listed below.
Veterans and active-duty military personnel – Admission is always free with ID and their guests can purchase up to six half-price tickets.
We Care Wednesday – Get free admission and one free carnival ride when you donate items to select local nonprofits between noon and 3 p.m.
Kids Day – Each Thursday, children 12 and under get in free all day.
Best Deal Ever – On Saturdays and Sundays (from 11 a.m. to 1 p.m.), Fairgoers can take advantage of half-price admission and carnival rides for half the usual number of tickets.
We hope to see you experience some good 'ol "Farm, Fresh, Fun" this summer in Costa Mesa!
What ride, concert or event are you most excited to see?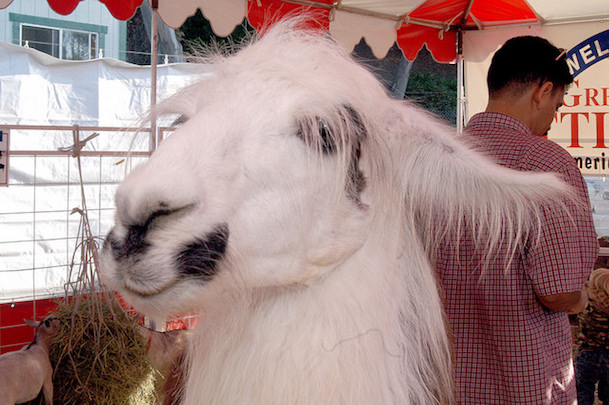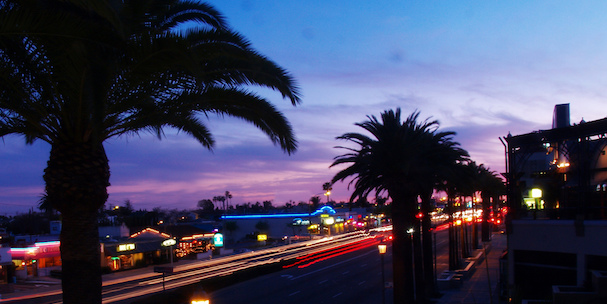 Costa Mesa is Orange County's City of the Arts™, featuring free things to do all summer – live performances at Segerstrom Center for the Arts, public art and sculptures throughout the city and eclectic art galleries featuring both world-renowned and local, up-and-coming artists' talents. There are endless possibilities for free things to do, including getting your fill of arts and culture in Costa Mesa. Look beyond Costa Mesa, and you'll see that Orange County makes a serious commitment to exposing its culture and landscape, while entertaining its residents and visitors with free things to do all summer long.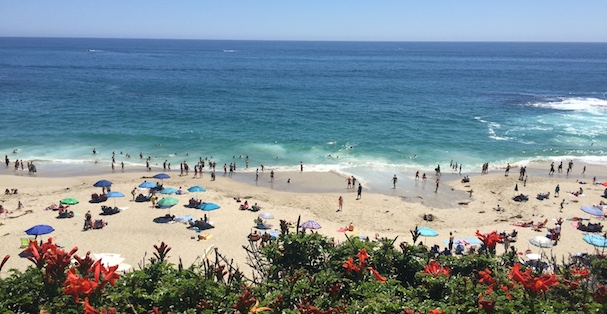 Hit the Orange County Beaches
Toes in the sand, cool ocean breeze and endless sunshine…it's what Southern California is known for. What better way to spend a day soaking up the rays, taking a leisurely walk along the shoreline, or playing some beach volleyball? All of this is free, and a way to spend a day, or two, along the 42 miles of Orange County's coastline from Dana Point Harbor to Laguna Beach, Newport Beach to "Surf City USA" Huntington Beach, both of the latter neighboring Costa Mesa. There are endless ways to spend the day in these seaside communities, including art festivals, surf competitions and events throughout the year.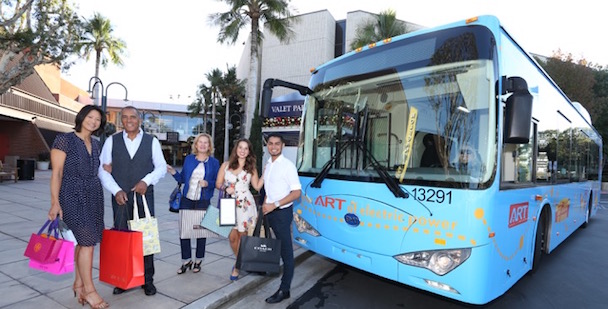 Free City Line to get you around
Costa Mesa is already an easy city to get around, and many of the shopping and dining experiences are within a short walk of the city's hotels. A new route of the city's free shuttle service is making it even more convenient to get to some of the best restaurants, South Coast Plaza for retail therapy, and various local centers for nightlife and outdoor entertainment. This service runs from approximately 11 a.m. to 10 p.m., 7 days per week. Learn more about Costa Mesa's free shuttle service and the local stops, as well as a low-cost option to ride from Costa Mesa to Disneyland for the day.
CHILL OUT WITH LIVE MUSIC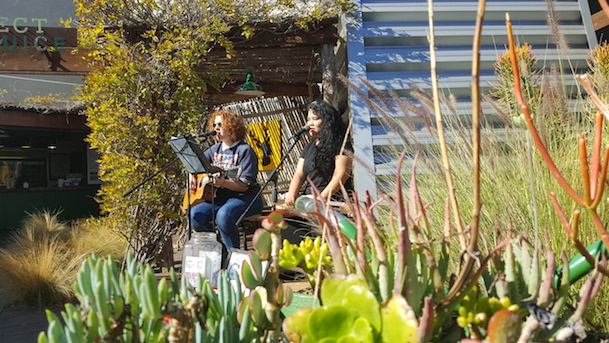 Summer Sounds at The CAMP
Every Sunday from 12 – 2 p.m., local musicians play a free live show in the courtyard in front of SEED People's Market at The CAMP in Costa Mesa. Enjoy the warm Southern California weather and relax at one of the first-known environmentally friendly retail and dining centers. At The CAMP, you will find a variety of culinary delights like Native Foods, offering gourmet vegetarian cuisine or Old Vine Café with fresh, locally sourced organic cuisine in the style of southern Italy, and an incredible brunch served daily until 3 p.m. So come on out, grab a bite and stake a spot at one of the picnic tables, then kick back in a hammock and enjoy an afternoon chilling out with the locals.
SOCO After Dark Live Music Mondays
On the last Monday of each month, step outside to enjoy live music in the courtyard at SOCO and The OC Mix. South Coast Collection, also known as SOCO Costa Mesa, defines the ultimate home design and culinary experience in Southern California. SOCO is home to more than 70 specifically curated showrooms, restaurants and stores. Make it a date or a fun evening with friends and enjoy Happy Hour at We Olive Wine Bar while listening to the lively music by the swing band Riff Raff.  For any decorator, designer, chef or creative mind in Orange County, SOCO is a shopping destination that is sure to inspire.
Summer Music Series at The Triangle
Celebrating its 25th anniversary, The Triangle kicks off a weekly music series on July 12 from 5 to 8 p.m., with live music continuing every Wednesday evening through August 23. The live music, held in the upper level courtyard between Saddle Ranch Chop House and La Vida Cantina, will feature guitarists, duos and solo artists performing a variety of genres including "Back to the Beach" classics, hits of the 80s and 90s and reggae.
MOVIES UNDER THE STARS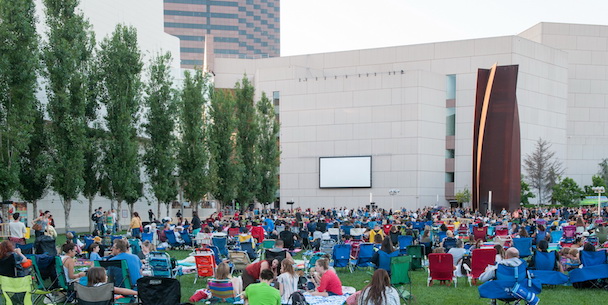 Families, friends and visitors from all over can claim their space at the Segerstrom Center for the Arts complex to enjoy a film under the stars as it is projected on the side of the concert hall. Spend a casual evening full of fun-filled activities, picnic dinners or specialties from popular food trucks and watch one of five fan-favorite films on consecutive Mondays in July and August. Come as early as 5:30 p.m., bring beach chairs or blankets, snacks and drinks and get comfortable with fellow moviegoers starting at dusk (approximately 8 p.m.).
Saturdays at Orange County Great Park
If you haven't experienced Orange County's Great Park, it's a former military air base in the City of Irvine, designed for sporting events, concerts, farmers markets and community activities and is stunning venue to see a movie on the lawn. Head over a little early and enjoy the carousel, aviation museum and food vendors. Look out for the big orange balloon to help guide you to the venue, and you can even take a ride up in the sky to see Orange County's skyline.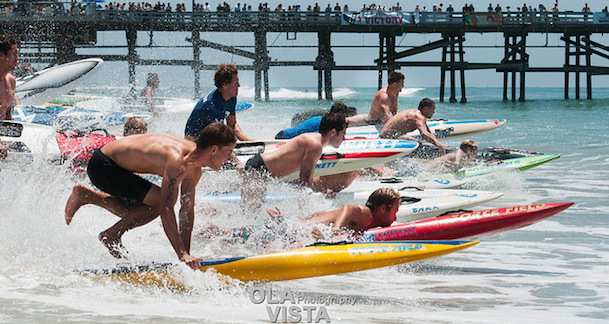 San Clemente Ocean Festival
Explore "The Greatest Show on Surf" as lifeguards, locals and visitors take to the beach to participate in activities to promote and support ocean safety, and the environment. During this two-day event on July 15 & 16, participants and spectators of all ages will enjoy surf skiing and rescue relays, as well as Stand Up Paddleboard competitions and a Dolphin Dash kids run on the sand. This event is a perfect opportunity to spend the day and experience San Clemente's beaches and pier.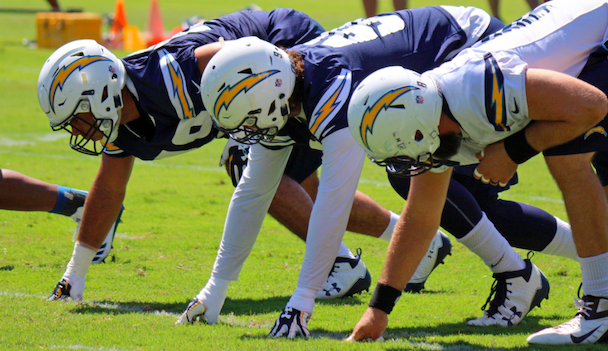 Los Angeles Chargers Training Camp
The Los Angeles Chargers are now calling Costa Mesa home! The team will kick off the 2017 season with its training camp at the Jack Hammett Sports Complex in Costa Mesa (2750 Fairview Road). Practices are free and open to the public between July 30 and August 22. No tickets are required and walk-ups are welcome; however, fans are encouraged to reserve free bleacher seating passes – available on a first-come, first-served basis beginning July 1. Don't miss exciting practice times between the Chargers and New Orleans Saints on August 22, the week before their exhibition game. If you plan to attend the OC Fair during your visit, July 21 is the day to also get up close with The Chargers as we celebrate Costa Mesa Day at the Fair.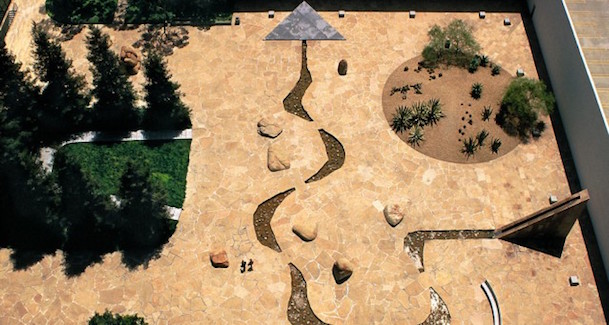 Costa Mesa Artwalk
Whether you have a special appreciation for art and culture, or you're looking to learn more about the heart of Orange County's City of the Arts™, take a free walking tour of the Costa Mesa Artwalk. Get a copy of the easy-to-follow map and start exploring the 15 public art pieces and spaces in and around the Segerstrom Center for the Arts, including the Unity Bridge connecting you to luxury shopping at South Coast Plaza, and the beautiful Neptune Water Spouts fountain flowing in the lobby at The Westin South Coast Plaza. One of the lovely hidden gems of the city is California Scenario, a 1.6-acre outdoor sculpture garden created by Isamu Noguchi with native California landscapes and vegetation. With some of the finest visual arts installations and performing arts venues in the world, it's easy to see why Costa Mesa is The City of the Arts™.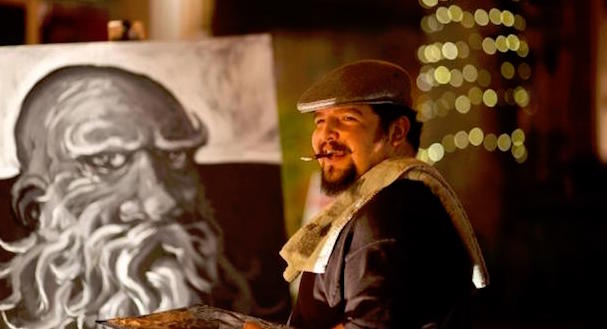 Known to locals as the Downtown Anaheim A.C.E. Festival, arts and culture enthusiasts can walk, crawl or climb aboard the Anaheim Resort Transit (ART) for complimentary rides throughout Anaheim's Art Crawl Experience (A.C.E.) on August 19 from 6-10 p.m. You'll see art in public places, street artisans, pop-up galleries, and the brick-and-mortar galleries. And, along the way there are plenty of places to dine or grab a bite from one of the gourmet food trucks along the route.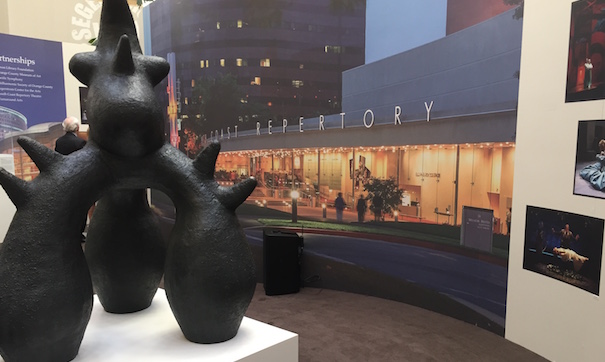 South Coast Plaza's 50th Anniversary: Segerstrom Pioneering Spirit: An American Dream Exhibit

One of the best-known shopping destinations in California is South Coast Plaza in Costa Mesa. Easily accessible at the heart of the city, and a short walk from Costa Mesa hotels, South Coast Plaza welcomes 22 million visitors each year. As a leader in luxury brands, one-of-a-kind boutiques and dozens of acclaimed restaurants, South Coast Plaza in Southern California is where many fashion trends and runway-only creations make their debut. In celebration of the vision for this shopping experience that began more than 50 years ago, built upon the Segerstrom family's lima bean fields, a free exhibit has been created and is on display in Jewel Court at South Coast Plaza through July 31. Grab a latte and dig into the roots of this historical landmark.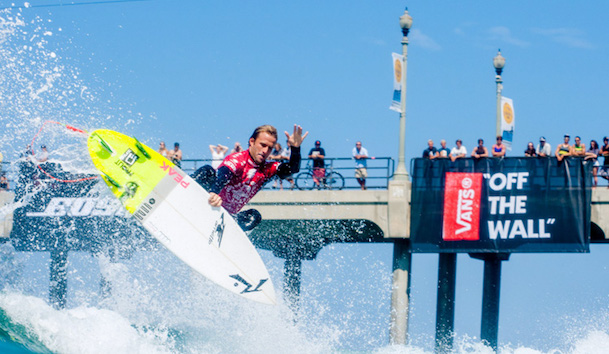 Every summer, "Surf City USA" is transformed to the world's ultimate surfing arena for nine days of surfing and surf culture in Huntington Beach, California. This free event is showcases more than 300 world-class surfers competing in the Vans U.S. Open of Surfing along by BMX riders and skateboarders exhibiting their talents in arenas on the sand. If you're in Southern California between July 29 and August 9, this is an event you won't want to miss.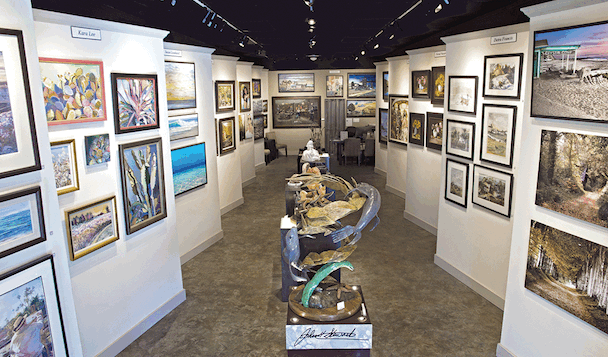 In the coastal city about 20 minutes south of Costa Mesa, you'll find another extraordinary arts community in Laguna Beach. Head down the coast on the first Thursday of the month to experience Laguna's vibrant arts scene by joining the free First Thursday Art Walk from 6 to 9 p.m. where you'll gain a understanding and appreciation arts in Orange County.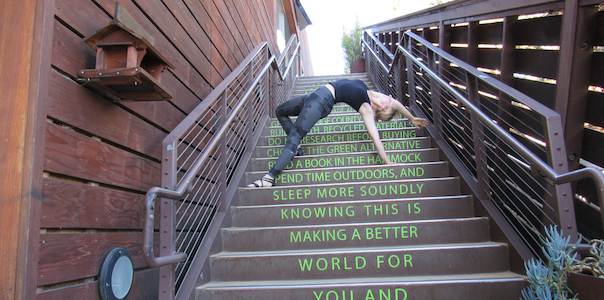 On Sunday, July 19 and August 13, from 9:30 to 10:30 a.m. head over to the Treehouse to stretch out, get centered and find your Zen at The CAMP in Costa Mesa with free yoga by The Yoga Mat.
Will you spend an evening at a movie, the day at one of Orange County's beautiful beaches, or exploring Costa Mesa's art scene? You've got all summer and there are plenty of free things to do, so get out here and have fun!
Posted in Events, Misc, Music & Art, Play