Travel Costa Mesa Blog
Archives for Shopping
Come on Barbie, let's go party! With the whole world ready for the Barbie™ movie opening July 21, we found a few fun places in Costa Mesa where we could definitely see Barbie stopping by…and where you can channel that fun, colorful energy into a Barbie moment yourself. Here's 10 spots to check out in Costa Mesa and get your Barbie fix!
Local Fare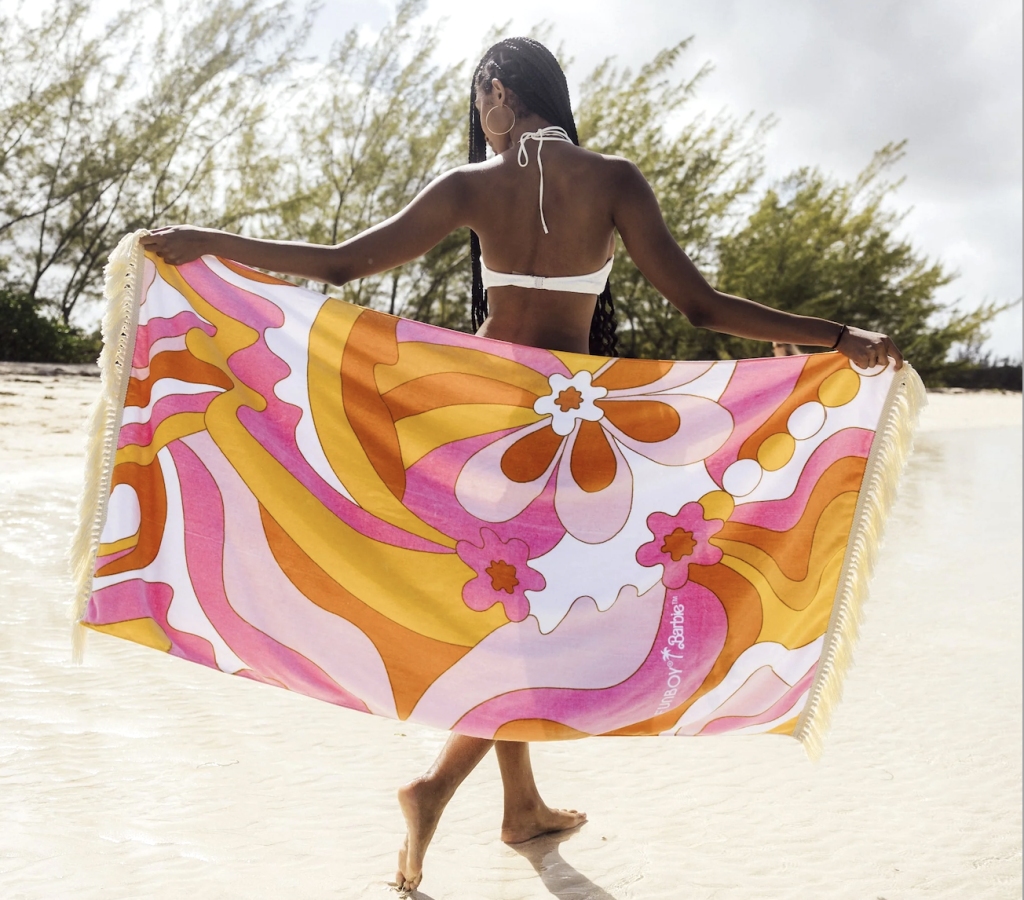 Local Fare is ready for the season with a whole line of Barbie-inspired products including this cuter-than-can-be beach towel. Find other items to go with your pretty new towel including more fun things for the pool or beach. Visit Local Fare in the shops at The OC Mix.
Coffee Dose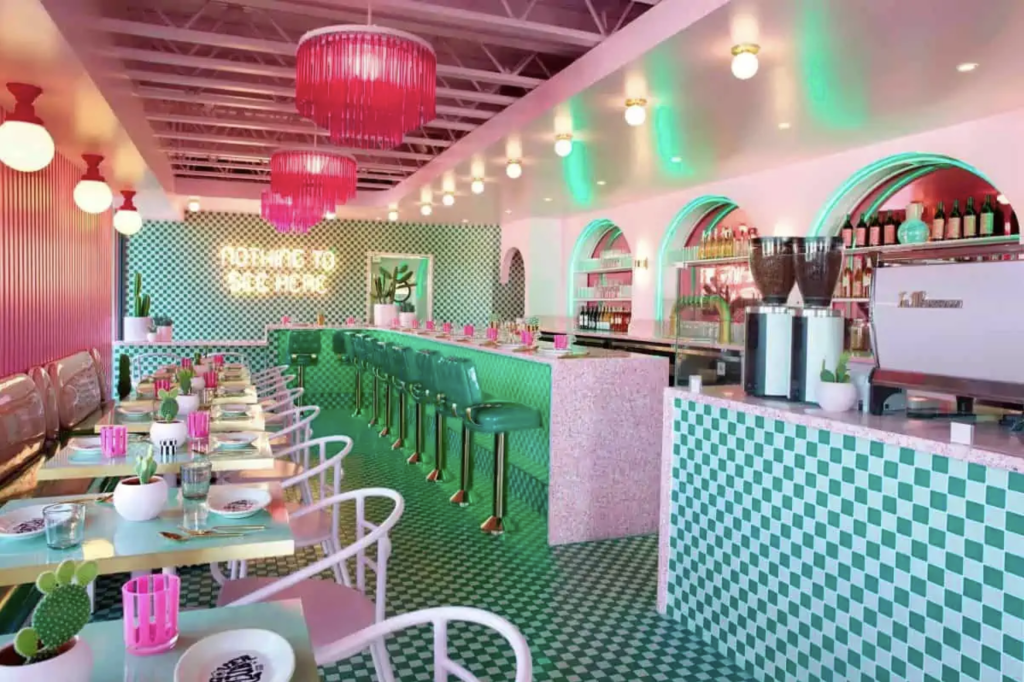 It's like Coffee Dose was made for Barbie. With a bright, whimsical design and cheeky quotes on dishes and mugs, it's a delightful cafe to spend the afternoon dreaming about Ken while the pink Corvette is parked outside.
Susie Cakes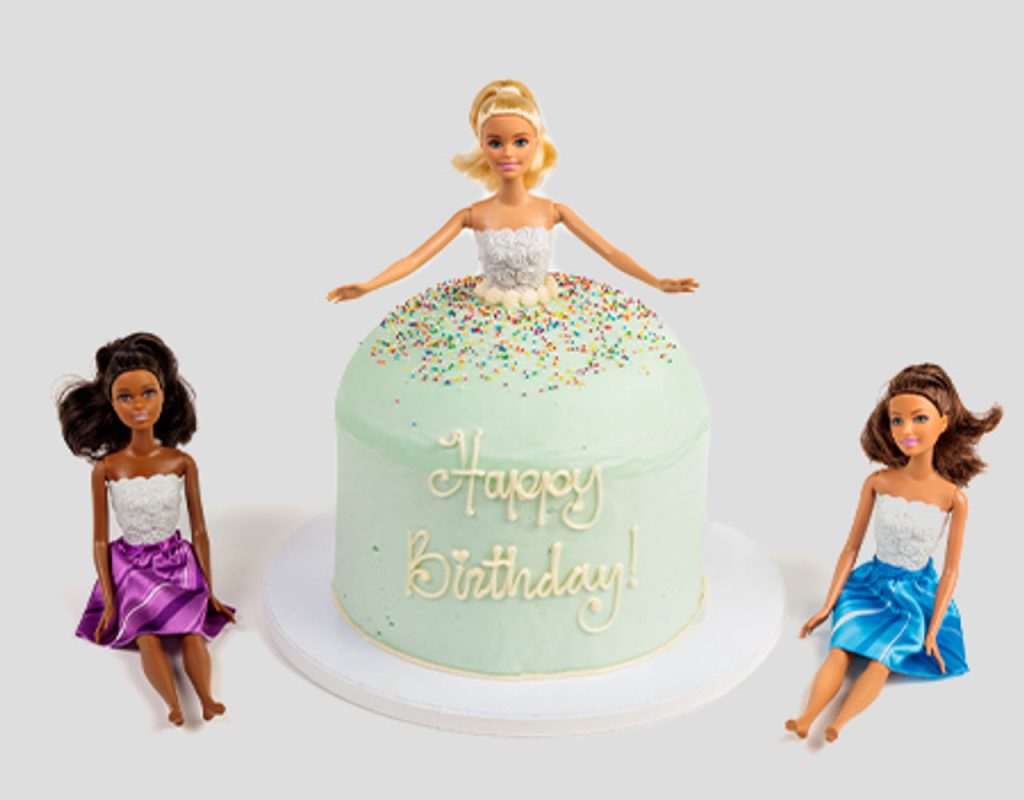 Susie Cakes has bright, fun cakes for order or purchase including a Barbie cake with Barbie and her friends! Stop by and see them and taste something delightful at The OC Mix.
SoCo & The OC Mix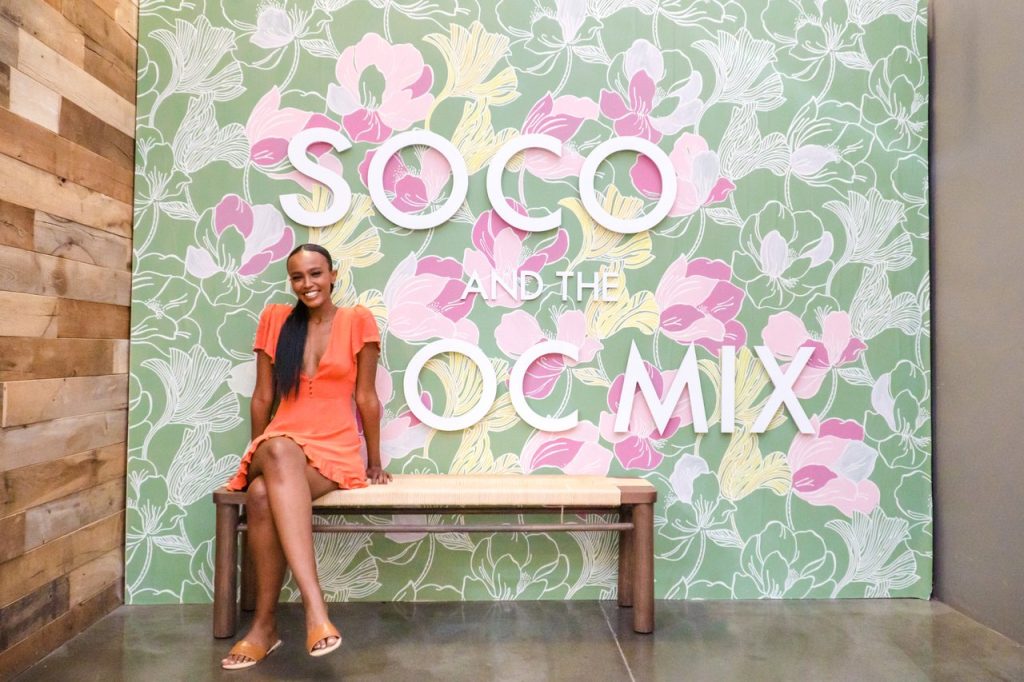 With great shopping in a rustic spot full of unique boutiques and pop-ups, SoCo and the OC Mix is one of Costa Mesa's delightfully fun indoor and outdoor shopping and dining centers. We can see Barbie getting her Instagram moment in front of this sign and then picking up an adorable locally made blouse or earrings!
Forever Nails and Spa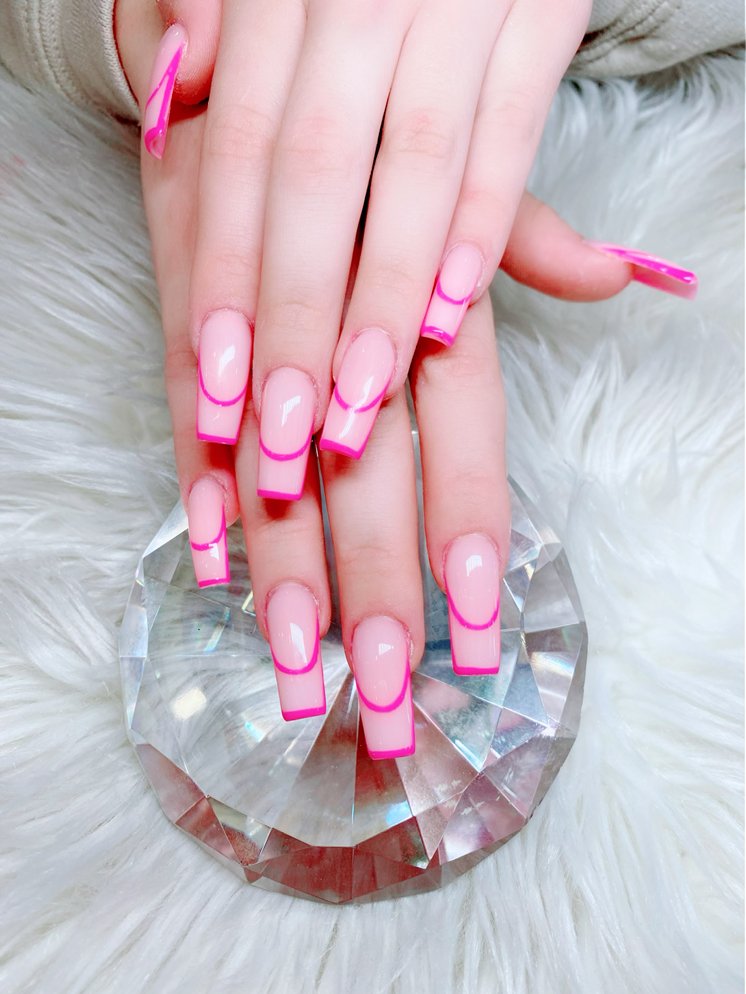 We think Barbie would just love this manicure, but if you want some different choices, they know what they're doing over at Forever Nails and Spa.
South Coast Plaza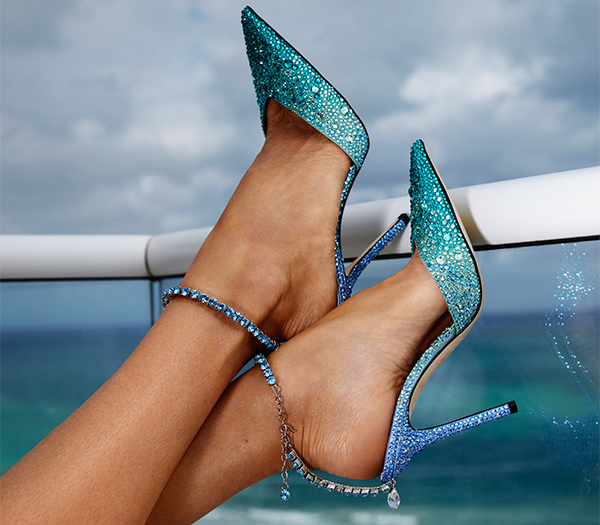 Barbie loves a good designer pair of shoes or bag, and these stilettos from Jimmy Choo seem right up her alley. You can find the Jimmy Choo store at South Coast Plaza, and here are some other ideas from them in the South Coast Plaza blog featuring beautiful items in Barbie Blue.
Costa Mesa Bloom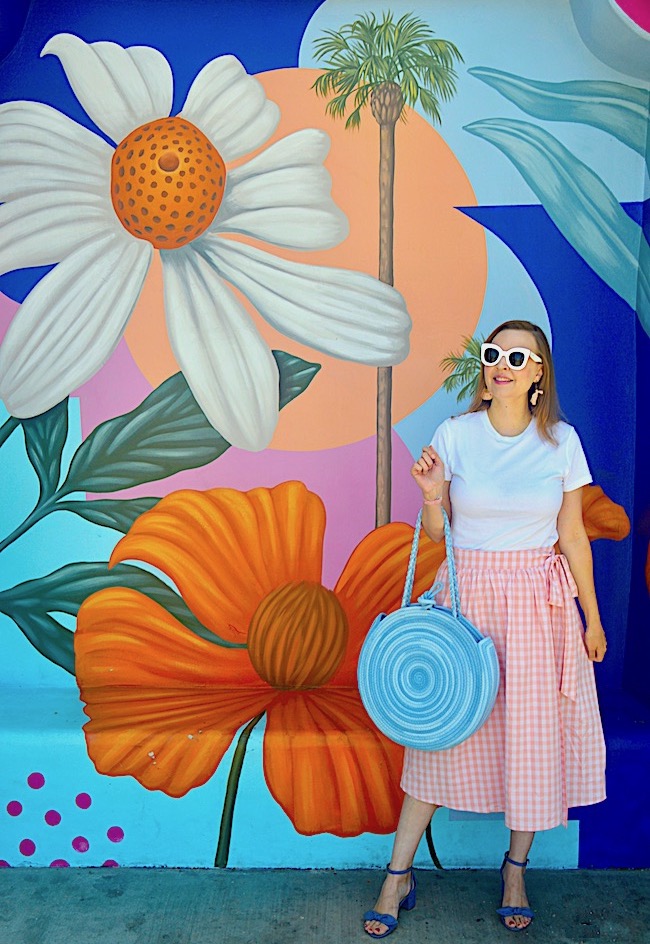 Costa Mesa IS the City of the Arts®, so you can't miss checking out some of the great public art in the city. Dress in your cutest colorful outfit like @hellokatiegirlblog and take a picture in front of the "Costa Mesa Bloom" mural, just outside Triangle Square off Harbor Blvd. Inside Triangle Square, you'll find awesome dining and entertainment too.
Nectar Bath Treats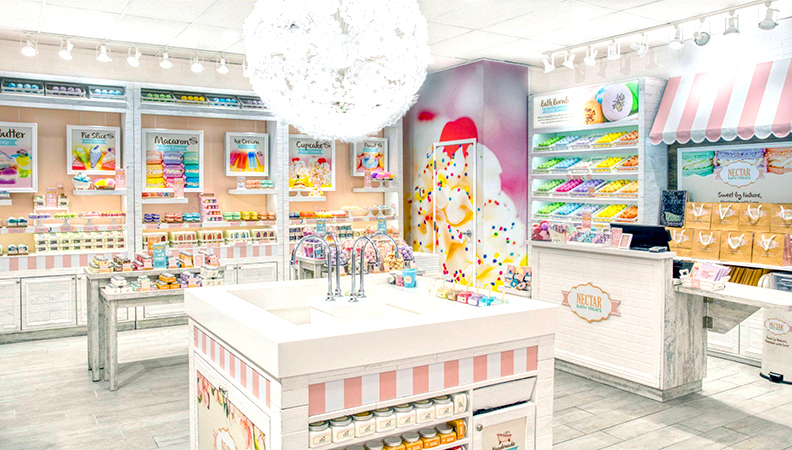 The bright and bubbly personality of the bath bombs and soap treats Nectar Bath makes seems like a perfect fit for Barbie's bathtub. Visit the store on Level 1 of South Coast Plaza's Carousel Court (and take a ride on the carousel while you're at it!).
Fill Bakery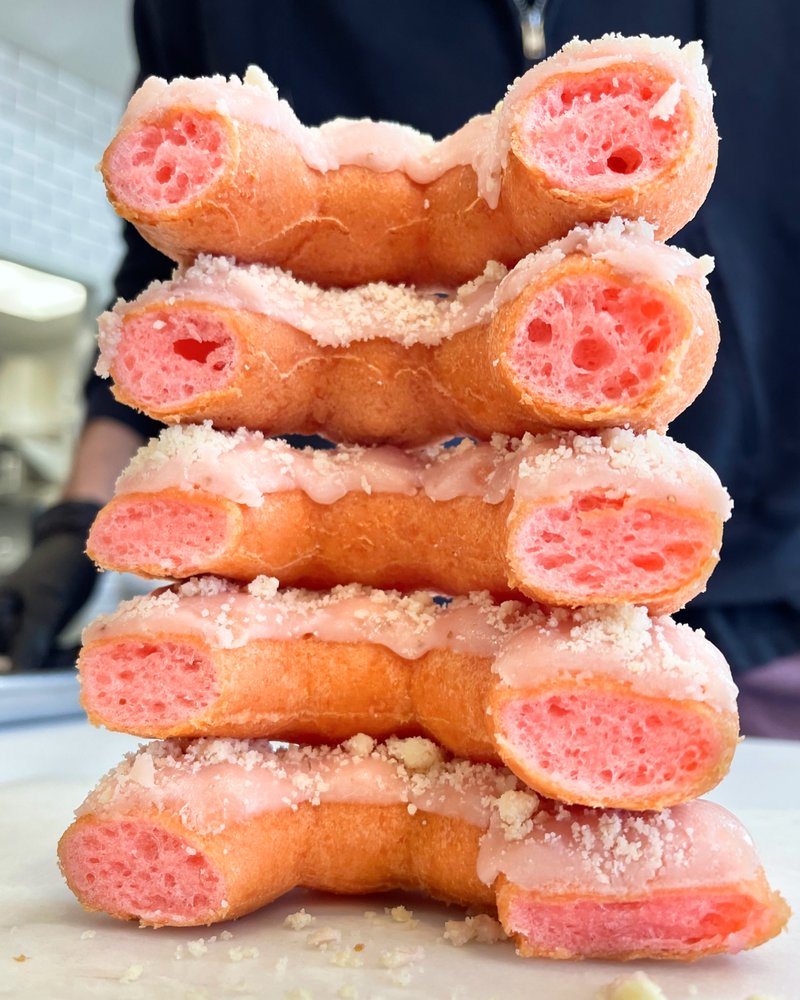 Pretty and delicious, Fill Bakeshop is a must stop to get your bubble gum pink Barbie treats. Make sure to get extras for Ken and the gang.
The Crack Shack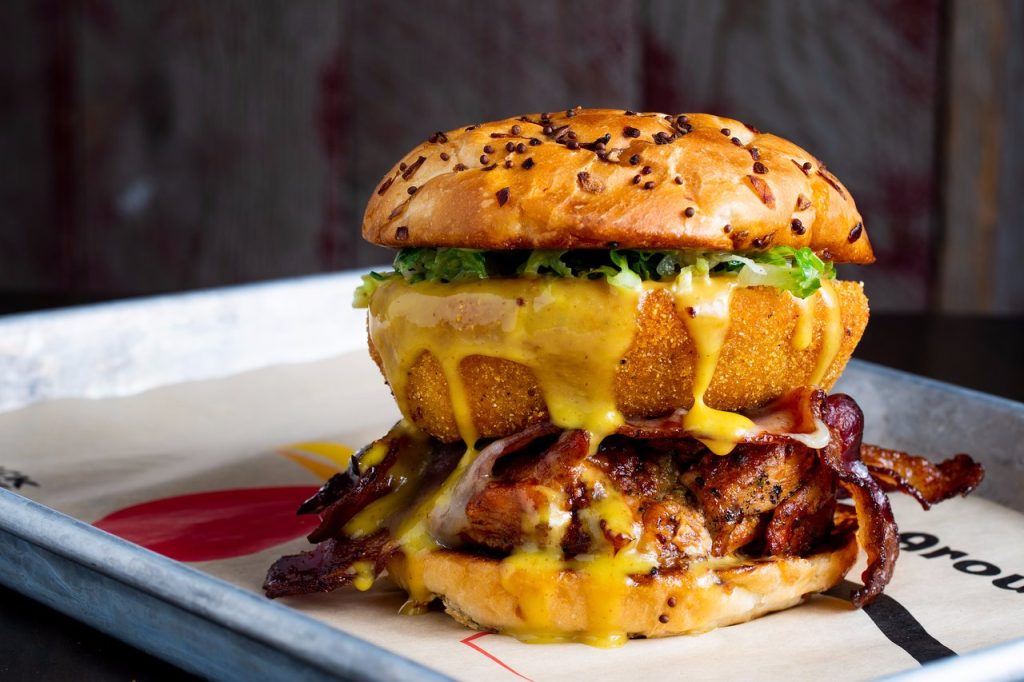 Did you know Richard Blais's Crack Shack opened its first OC location in Costa Mesa? One of their best sandwiches is aptly named the "Malibu Barbie Q" and we're sure you'll love it. This fried chicken sandwich with an onion ring, bacon and melted cheese might make it harder to keep that famous 18″ waist, but everything in moderation!
Don't miss the Barbie™ movie, coming out July 21.
Comments Off on 10 Places to Get Your Barbie™ Fix in Costa Mesa
Holiday events are happening in Costa Mesa. It's the perfect time for a quick getaway, with hotel deals as low as $99! From the return of A Christmas Carol at South Coast Repertory to Night of Lights OC at OC Fair & Event Center, there's something for everyone to enjoy. And of course, don't miss holiday shopping at the West Coast's largest shopping destination, South Coast Plaza. Looking for some fun and free things to do during the holidays too? Check out these great free holiday events!
Snoopy House at Costa Mesa City Hall
A Costa Mesa tradition for 50 years, the elaborate Snoopy House holiday display has been a Costa Mesa and Orange County holiday staple for more than 50 years, attracting an estimated 80,000 visitors annually. Snoopy House, which features holiday scenes populated by "Peanuts" characters, is available for viewing from 5:30 to 9 p.m. nightly from December 17 through December 22 in front of Costa Mesa City Hall. Santa will make special visits nightly beginning at 6. Children and their families will have opportunities to receive free photos with Santa.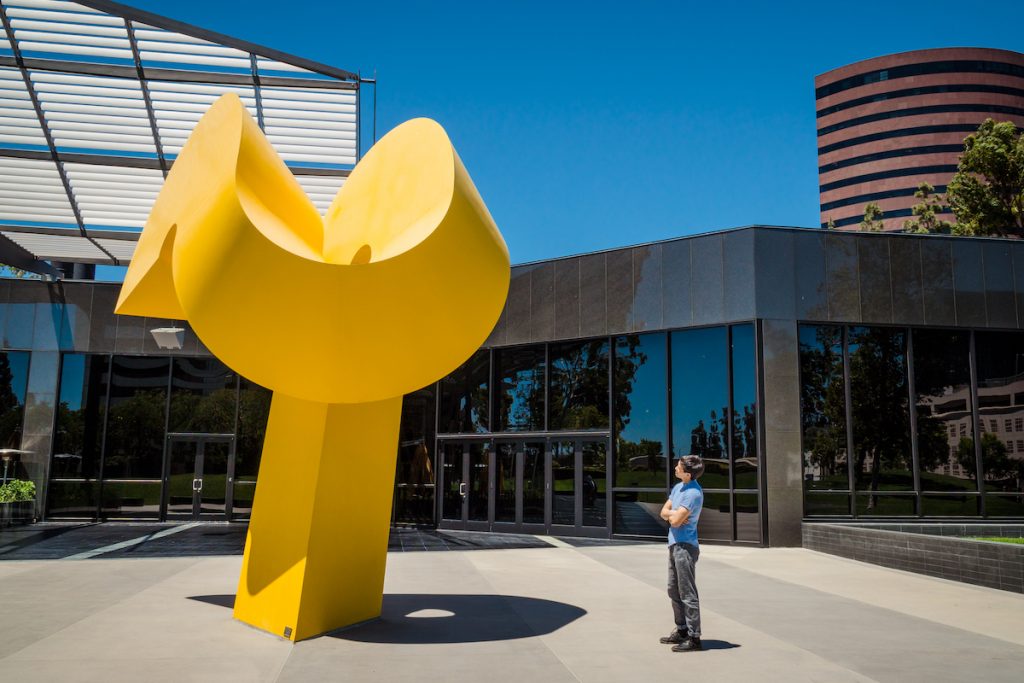 Costa Mesa Art Walk Audio Tour
The Costa Mesa Art Walk Audio Tour showcases the sculptures around South Coast Plaza, Segerstrom Center for the Arts and South Coast Repertory. You can listen to the audio tour directly on your phone. During the holidays, you can also see the 90-foot South Coast Plaza holiday tree that has over 94,000 lights! The tree is located in Town Center Park.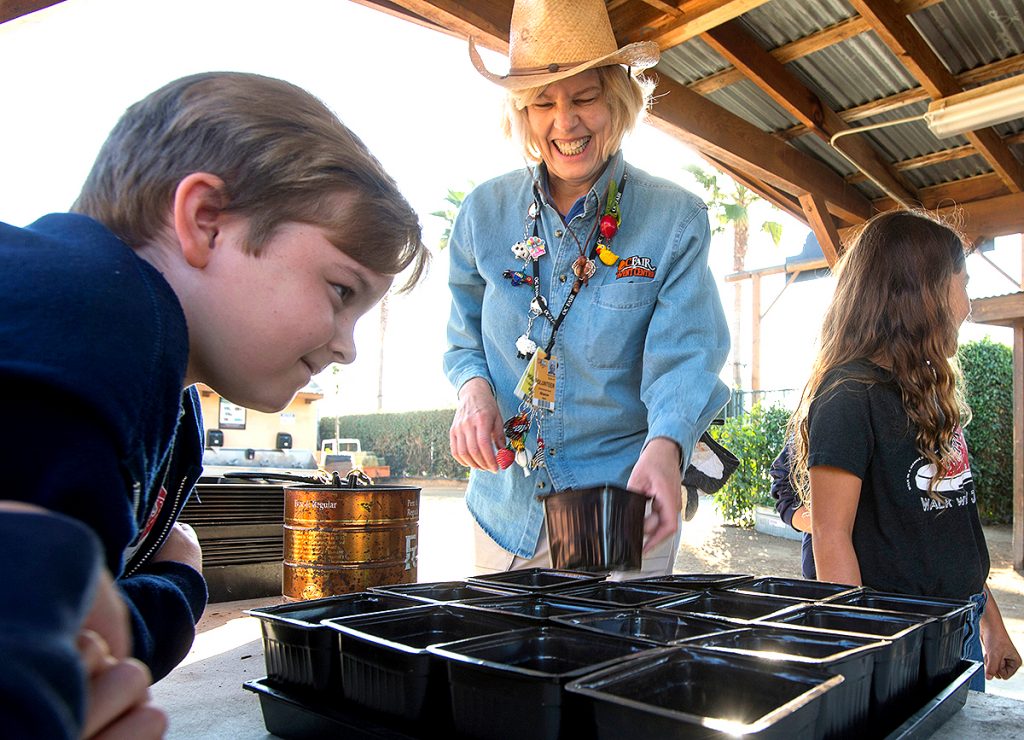 Discovery Day at Centennial Farm
Take the kids to a real working farm at OC Fair & Event Center for Discovery Day at Centennial Farm. Discovery Day has group activities such as radish seed planting for children to plant seeds to take to school, chick education to learn about the chick development process, oxen demonstration, cow milking demonstration and seasonal crops. Livestock includes pigs, goats, cows, poultry, sheep and rabbits. Visit Discovery Day December 1, 9 or 17. Both Discovery Day and parking are free!
The Original OC Swap Meet
Everyone's favorite swap meet returns to the OC Fair & Event Center! The Original OC Swap Meet has over 150 local small businesses. Find out why this is one of Travel Costa Mesa's most asked-about events November 27, December 11 and December 18. The event is free, but parking is $10.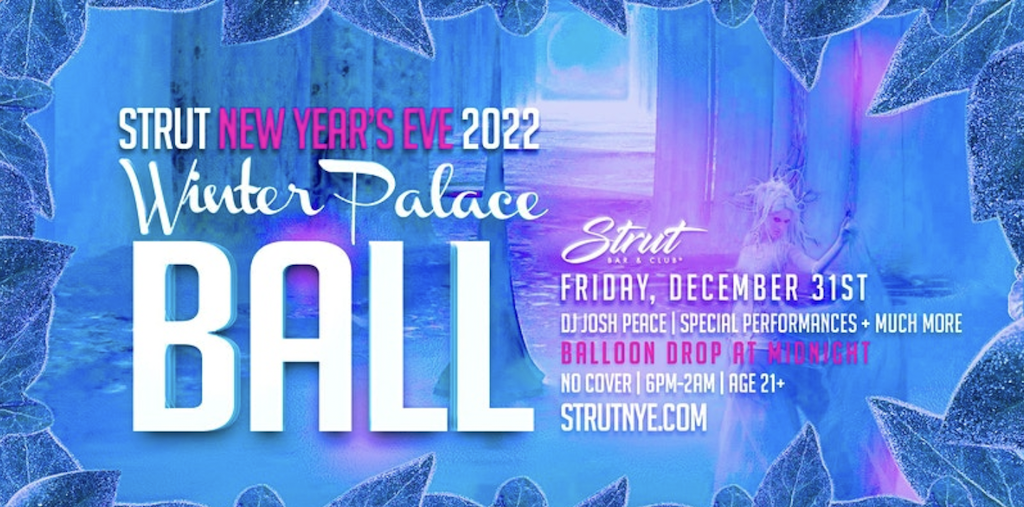 STRUT Winter Palace Ball
Ring in the new year at one of Costa Mesa's hottest new clubs, STRUT. With DJ Josh Peace and hosts like Luke Nero and Wilhelmina Caviar, you're guaranteed a great time. Dress to impress in Ice King & Queen Looks for a contest that evening. There's no cover entrance fee for this event on December 31, which is rare for a NYE party, and when you RSVP you will receive guaranteed admission to the Winter Palace Ball before 8 p.m.
Makeshift Muse Holiday Market
Makeshift Muse Holiday Market at SOCO & The OC Mix is a curated pop-up market with 80 local makers. The event features live, local music and a food court. This event is $10, but the cost will be waived for anyone that brings a toy or non-perishable food donation for the food and toy drive. The event is also benefiting Project Hope Alliance.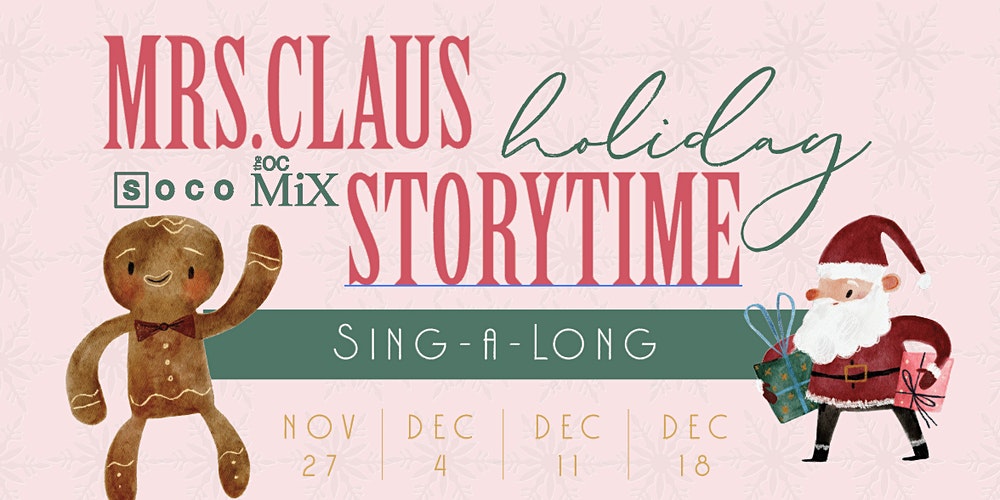 Holiday Story Time with Mrs. Claus
Small children will love Holiday Story Time with Mrs. Claus at SOCO & The OC Mix. Mrs. Claus will read stories and lead a holiday sing-a-long every Saturday from November 27 to December 18. Kids get to make and take home their own musical instrument, plus enjoy complimentary hot chocolate, seasonal treats and take photos with Mrs. Claus. The event is free, but tickets are required.
Comments Off on Fun and Free Things to Do in Costa Mesa During the Holidays
Get ready to hit the road because South Coast Plaza, the largest shopping destination on the West Coast, continues to define the luxury shopping and experience with award-winning dining, exciting new offerings and more this fall. With 250 boutiques and more than 30 restaurants, along with world-class entertainment just across the street at Segerstrom Center for the Arts and South Coast Repertory, there's too much to see in one day. Now is the time to create your escape to Costa Mesa.
Knife Pleat
Knife Pleat, from renowned chef Tony Esnault and restaurateur Yassmin Sarmadi, was awarded a Michelin star in the 2021 Michelin guide. The elegant restaurant features Chef Esnault's modern take on classic French techniques. In addition to lunch and dinner, Knife Pleat offers Saturday afternoon tea and seasonal tasting menus. Knife Pleat is the third restaurant in Orange County to receive a Michelin star, after Taco Maria and Hana re in 2019. All three are located in Costa Mesa.
Collage Culinary Experience
A two-story, elevated global dining collective, Collage Culinary Experience, features sit down restaurants, fast casual establishments and full-service bars. The restaurants within Collage include the debut of Paradise Dynasty in the U.S., along with Le Shrimp Ramen and Mah Jong's by Chef Mike are currently open. Egg LXIII, Mochinut, Cha Redefine, Bruxie, Churrino, PhoHolic and more will join Collage.
Cha Cha Matcha x Tiffany & Co.
Have Tea at Tiffany's! Cha Cha Matcha, the popular matcha shop in New York and LA, has a pop-up in Tiffany & Co. at South Coast Plaza. Cha Cha Matcha uses ceremonial grade matcha for calm, clear and centered energy. Stop in for a Tiffany blue matcha or one of their signature beverages and small bites. Cha Cha Matcha x Tiffany & Co. is open through October from 11:00 am – 5:00 pm.
Bloomingdale's
Bloomingdale's recently unveiled its newly renovated store, featuring a completely transformed second floor. It includes new designer boutiques from Balenciaga, Bottega Veneta, Saint Laurent and more, as well as men's and women's shoes from Saint Laurent, Gucci, Valentino, Dior and Jimmy Choo. The cosmetics department now offers dedicated brand shops from Valentino Beauty, La Mer, Cle de Peau Beaute, and Clarins, plus the most sought after brands such as Jo Malone, Cartier, Bulgari, Aqua di Parma, Diptyque, Hermes, and Charlotte Tilbury, along with the first Gucci Beauty counter in on the West Coast. Shoppers can also enjoy facial treatment services in the brand new spa treatment rooms.
Read our press release here.
Comments Off on What's New at South Coast Plaza in Costa Mesa
It's back-to-school time, which means new clothes, gadgets and more. Whether you're shopping for kids or just want a wardrobe refresh, Costa Mesa has unique boutiques and the largest shopping destination on the West Coast. While you're here, check out the world-class dining and entertainment options available too. Want to make it a mini-getaway? Check out our summer hotel deals!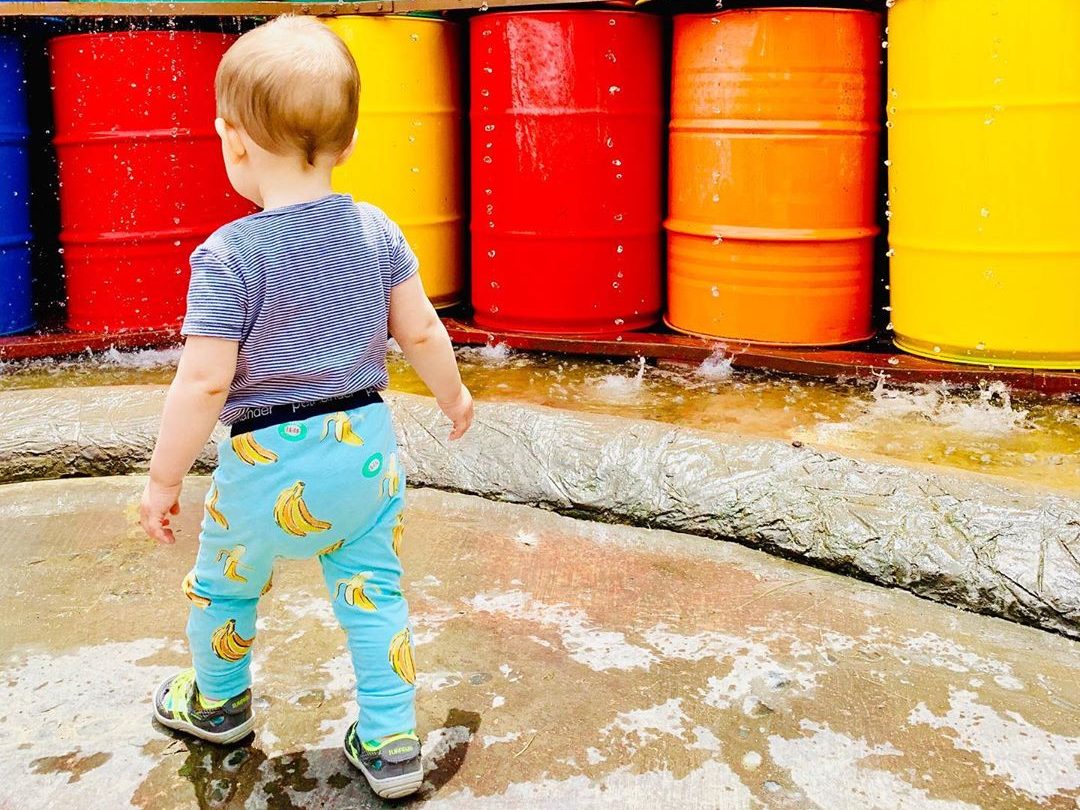 The LAB
The LAB Anti-Mall is a great place for shopping small and, even, environmentally conscious. Buffalo Exchange is a second-hand shop offering basics, designer, trendy and one-of-a-kind fashion. On the opposite side of The LAB, you'll find an Urban Outfitters too. Looking for sustainable school supplies? Eco Now, a zero-waste shop and refill station offers plastic free lunch containers, bags, utensils and more. There's also a cosmetic and skincare section. 
There are plenty of restaurants, if you need a bite to eat. The Den Café serves a variety of breakfast and lunch dishes. Seabirds Kitchen is a popular vegan restaurant. Try their avo taco, a vegan version of the fish taco. The LAB also has a Baba's Hot Chicken. Habana is a favorite of locals and visitors alike.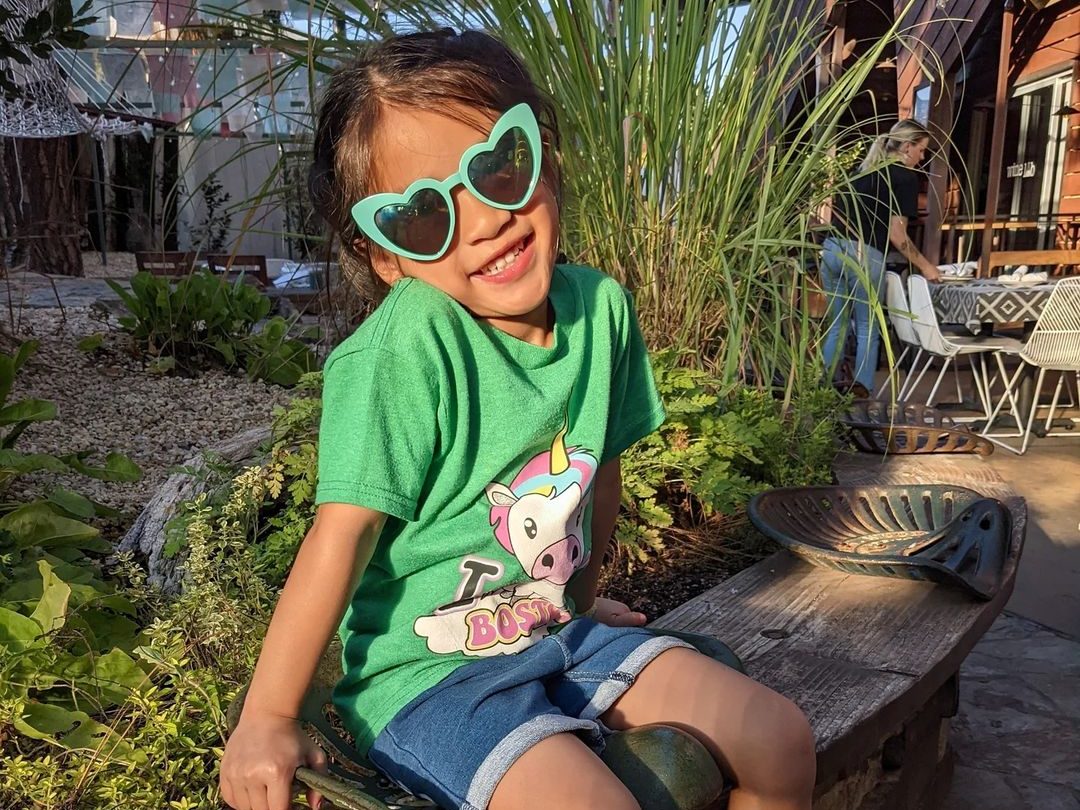 The CAMP
Eco-friendly retail campus The CAMP has several shops that favor environmentally conscious clothing. SEED Peoples Market offers curated fashion from local vendors and responsible brands, such as Patagonia. 2nd Street USA is a second-hand shop where you can find clothes and accessories. Purre Boutique has women's clothing, home goods and accessories.
Take a break from shopping at one of The CAMP's Eatcation®-worthy restaurants. Old Vine Kitchen & Bar has something delicious any time you visit. Stop in on the weekend for an incredible brunch (make sure to get a cinnamon roll). Chopped champion Rachel Klemek's Blackmarket Bakery offers breakfast, lunch, pastries, desserts and a full coffee menu. Vegan diners will love Native Foods. For a quick bite, try East Borough's take on classic Vietnamese dishes. Vitaly is always a great option for traditional Italian food, including gelato. If you're visiting after 4, make a reservation at Folks. Their naturally leavened pizza and natural wines are a definite treat. We also recommend trying their amazing meatballs.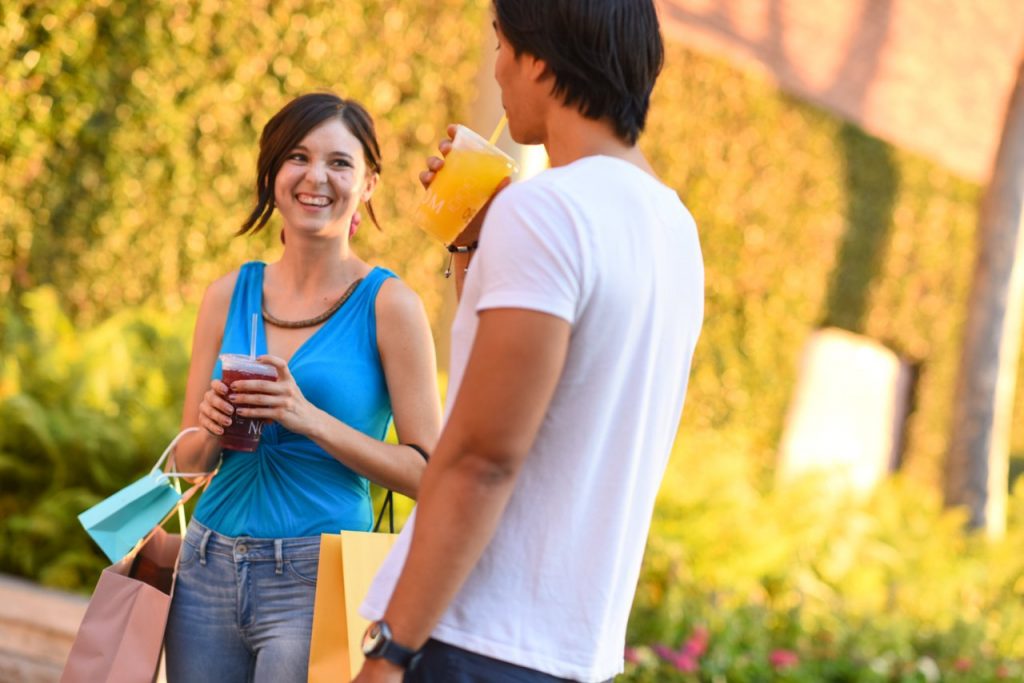 South Coast Plaza
The premier destination for shopping on the West Coast has everything you need for back-to-school shopping. Whether you're picking up new tech from the Apple Store, shopping for clothes at one of the boutiques or department stores, you can find it at South Coast Plaza. For a full list of stores for kids clothes, shoes and accessories, click here. 
There are more than 30 restaurants to choose from at South Coast Plaza. Try the latest concept, Collage Culinary Experience, a food hall with Paradise Dynasty, Le Shrimp Ramen and Mah Jongs by Chef Mike currently open. The grand opening takes place this fall. You can find a list of all South Coast Plaza restaurants here.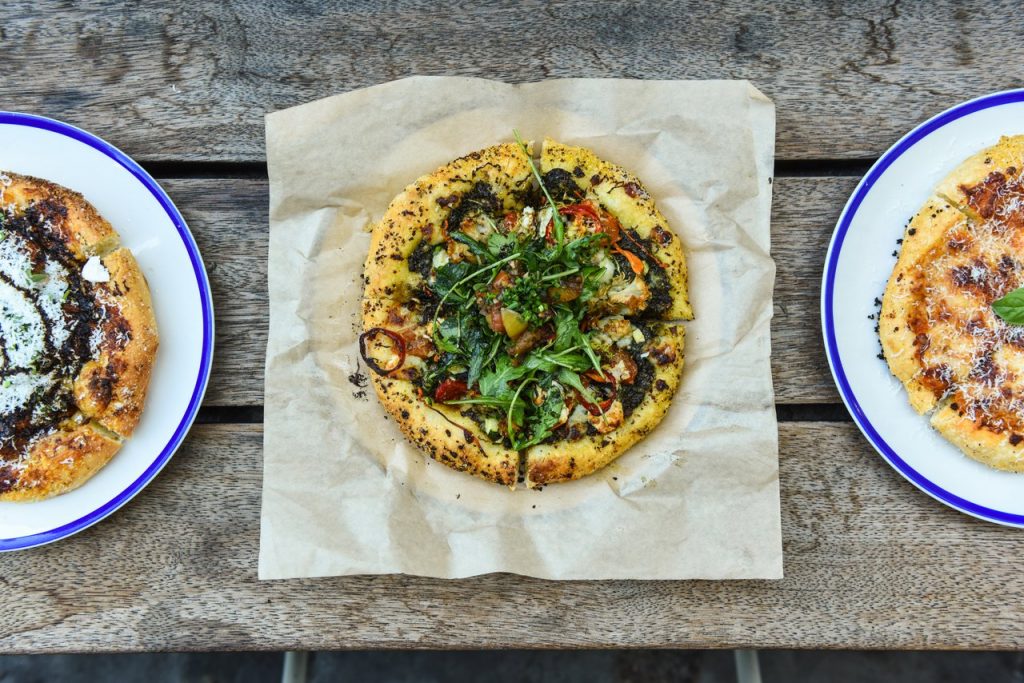 SOCO & The OC Mix
If you're also shopping for babies or toddlers, check out Whimsical Charm at SOCO & The OC Mix. You'll find adorable clothes, robes, blankets and shoes. While you're there, stop for coffee at Portola Coffee Roasters or a meal at one of their restaurants. The Cheese Shop serves sandwiches, get pizza at ARC or have dinner at Michelin star Taco Maria.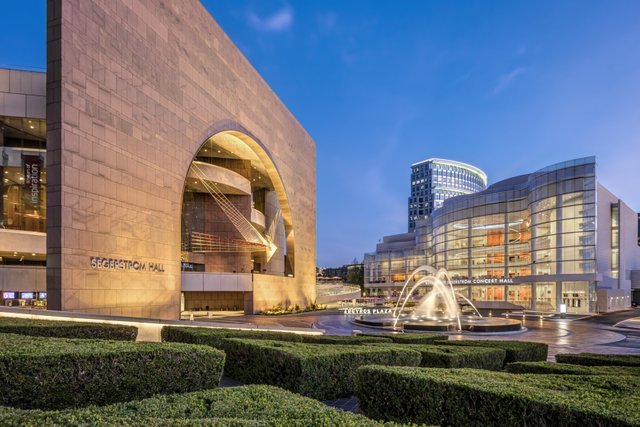 Things to Do
Check out our previous blog for Broadway shows and concerts coming to Segerstrom Center for the Arts. Visit our calendar for all the entertainment options coming to Costa Mesa during your visit. 
Comments Off on Shop, dine and play in Costa Mesa
Costa Mesa is a proudly diverse city that offers a unique experience for visitors. Within the city you can find a variety of small businesses, the largest shopping destination on the west coast, street art and a world-class performing arts center. The cultural influences throughout Costa Mesa can especially be seen through the dining and small businesses that make up the city. In honor of Asian American and Pacific Islander (AAPI) Heritage Month, we're highlighting some of the AAPI restaurants and businesses in Costa Mesa here and on social media. Follow us on throughout the month to see even more AAPI restaurants and businesses in Costa Mesa.

The LAB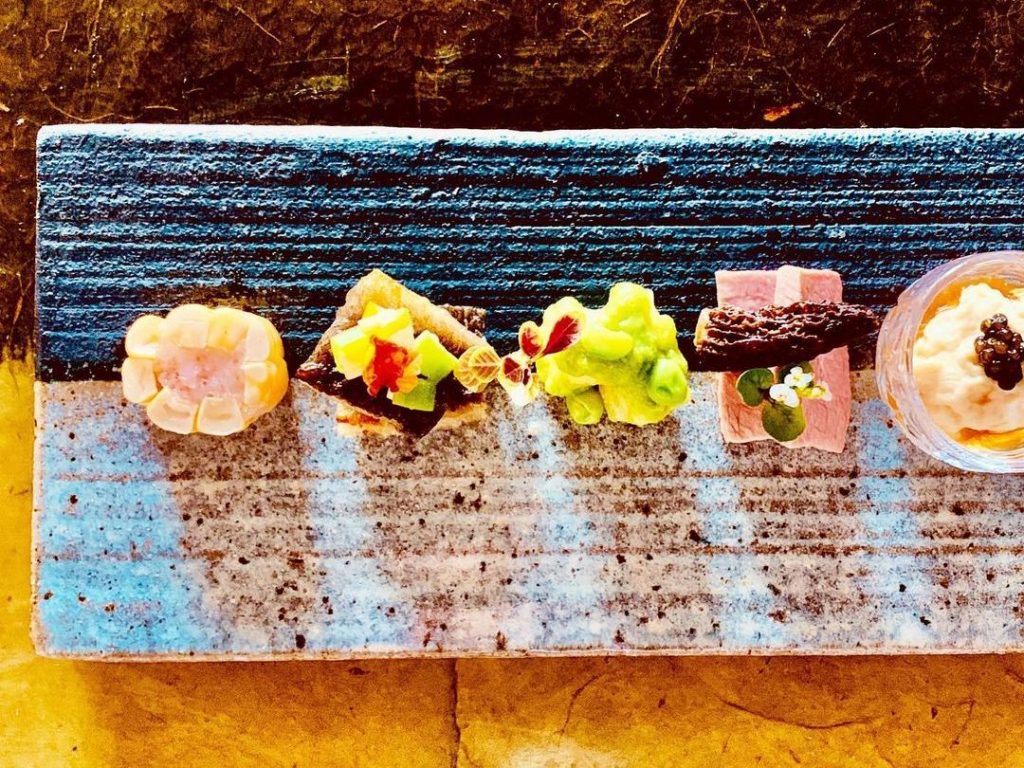 Hana re
Every seat is at the chef's table at this one-of-a-kind Michelin Star restaurant. With only 2 tables, and 10 seats, Hana re is more than a sushi bar. It's a truly unique Costa Mesa experience.You'll dine from one of the omakase menus and enjoy watching chef Atsushi Yokoyama prepare his exquisite dishes. If you're planning to visit Hana re during your Costa Mesa getaway, check with the restaurant about reservations early.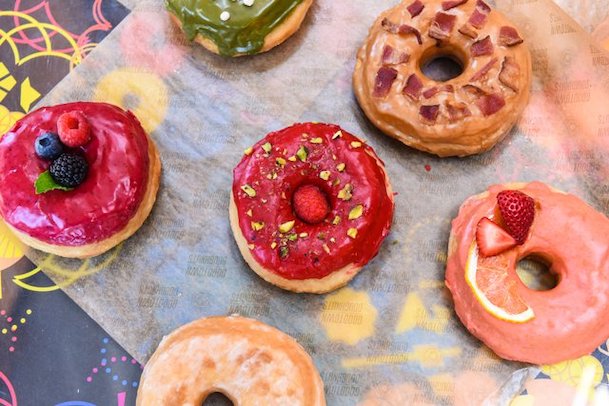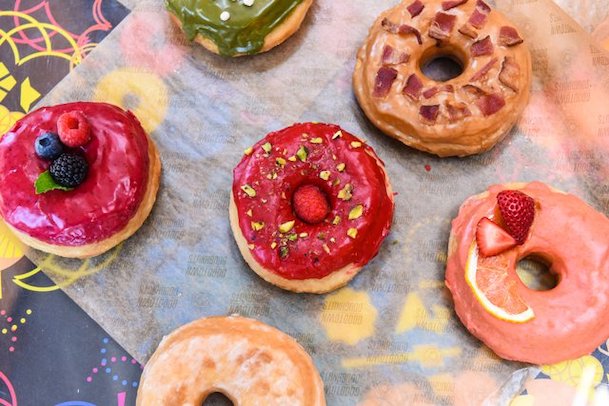 Good Town Doughnuts
Try the handcrafted brioche donuts in flavors like raspberry pistachio, hibiscus or Nutella. There are plenty of vegan and gluten-free options. Good Town Doughnuts uses high quality ingredients such as organic sugar, pure maple syrup and fresh fruit.

Blends/Carve
Originally from Japan, owners Tak Kato and Mike Toe blend international taste with global products, including apparel and accessories. They'll also be opening Kuro Pizza at The LAB soon.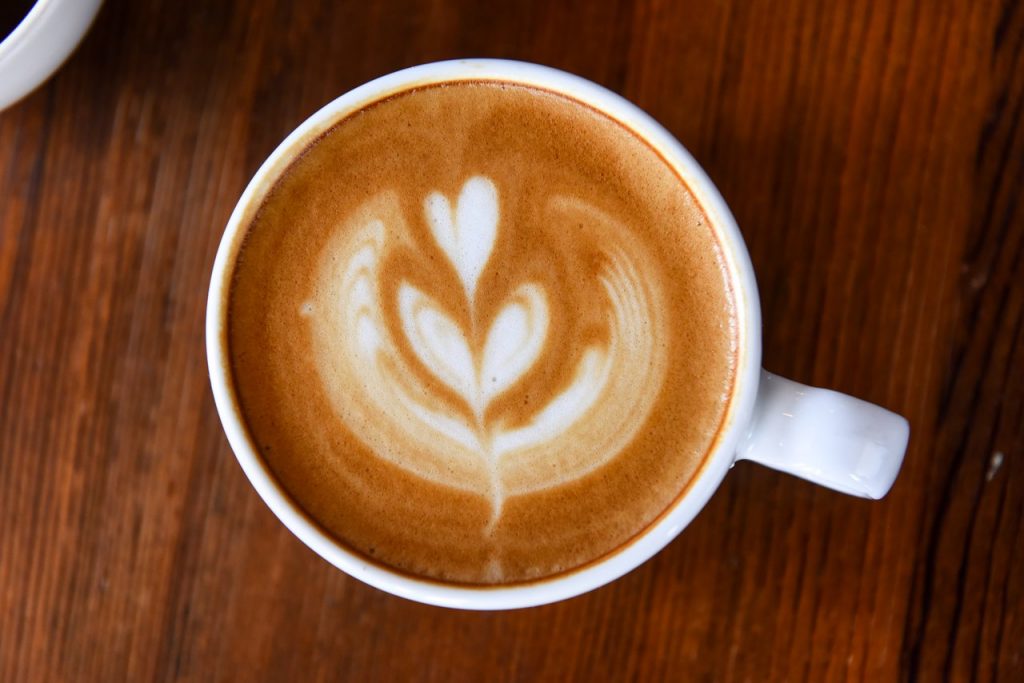 Nook Coffee Bar
Nook Coffee Bar serves signature drinks such as the Spanish latte, honey lavender latte and honey oat latte. Grab a specialty coffee to enjoy while sitting at one of The LAB's outdoor tables.

The CAMP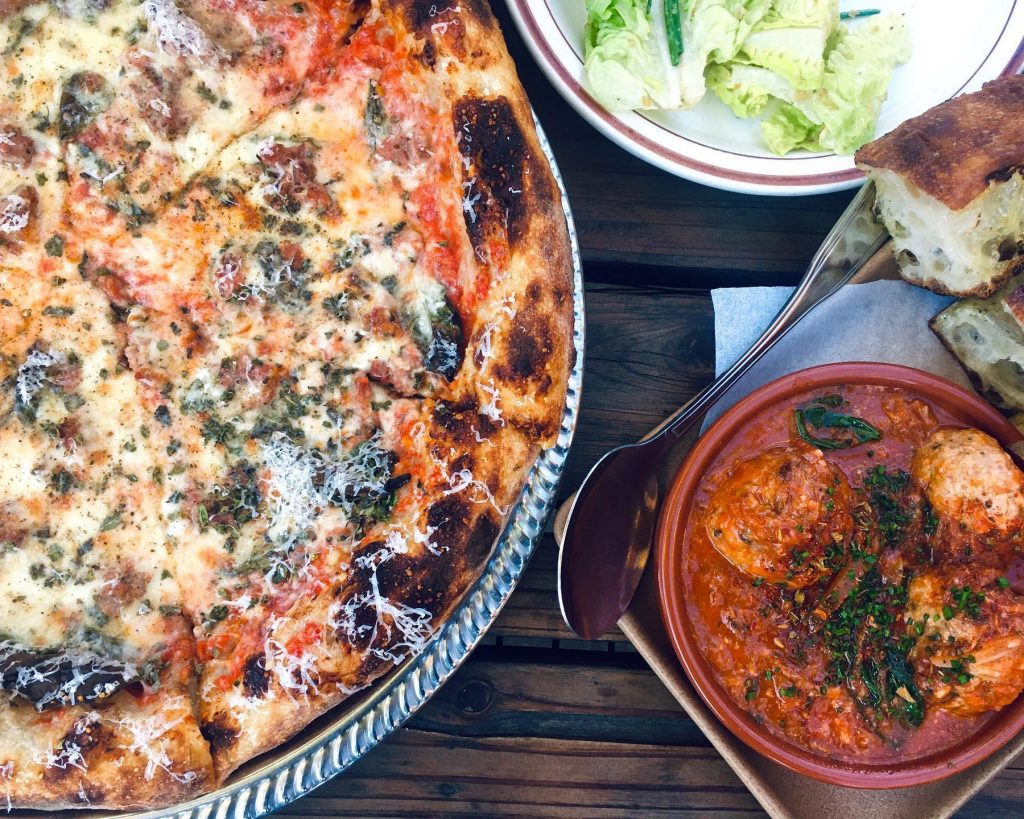 Folks
From partners Chloe Tran and chef Joey Baugh, Folks has already won accolades in its first two years. The naturally leavened pizza dough, along with the rest of the menu, makes Folks a must visit in Costa Mesa. The meatballs with pork cheek gravy are delicious, as are the chicken wings with Italian fish sauce, calabrian chilies, parsley and lemon.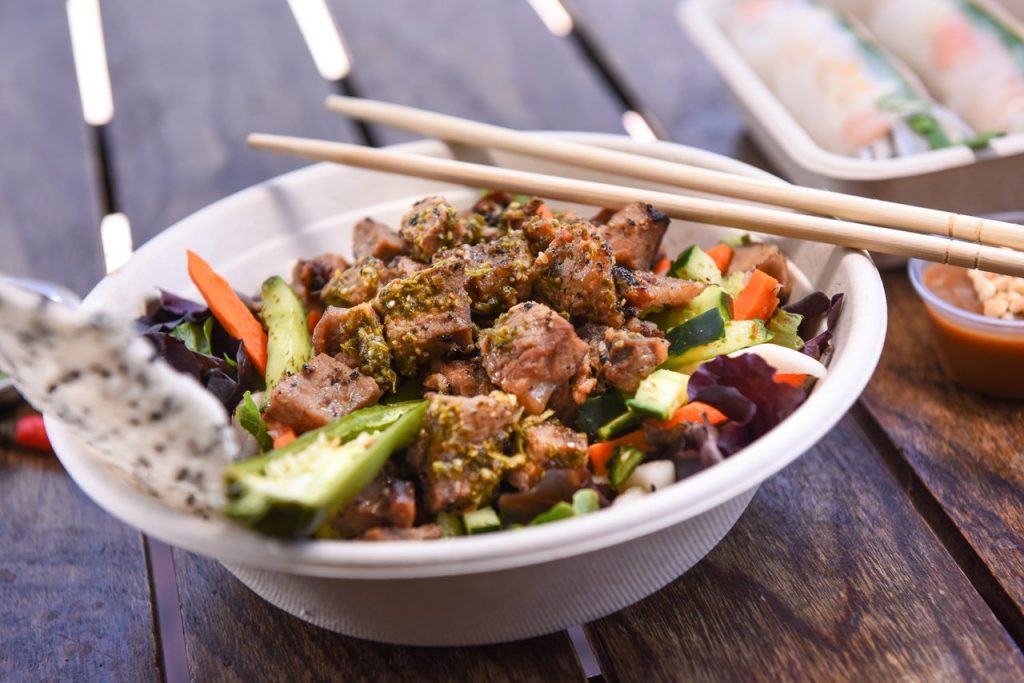 East Borough
Enjoy Vietnamese street-cart style foods, such as bánh mi sandwiches, spring rolls or bo kho stew at East Borough. Everything is packaged for takeaway, so you can grab a spot at one of The CAMP's many outdoor seating areas and take in the view.
South Coast Plaza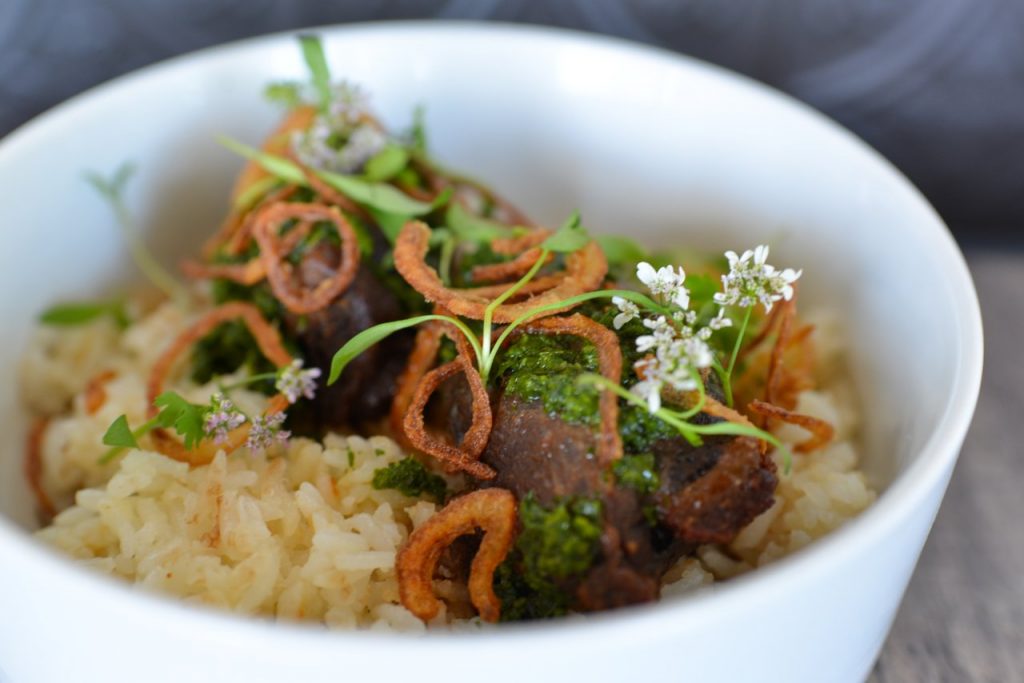 Terrace by Mix Mix
Chef Ross Pangilinan's eclectic menu at TERRACE by Mix Mix is inspired by Italian, French and modern Filipino flavors. The pork cheek adobo and the bone marrow pizza are always popular. We recommend trying one of his pre-fixe menus.

Royal Khybar Fine Indian Cuisine
Located across Sunflower Ave., in South Coast Plaza Village, Royal Khybar Fine Indian Cuisine offers modern and classic dishes. The menu is prepared with locally grown produce, fresh spices, handcrafted cheese and yogurt.

AnQi Bistro
AnQi Bistro is the noodle bar and bistro concept by House of AN, of Crustacean fame. Popular dishes include filet mignon potstickers and pan-roasted lobster. There's also a secret kitchen menu with some of House of AN's famous dishes such roasted crab and famous garlic noodles.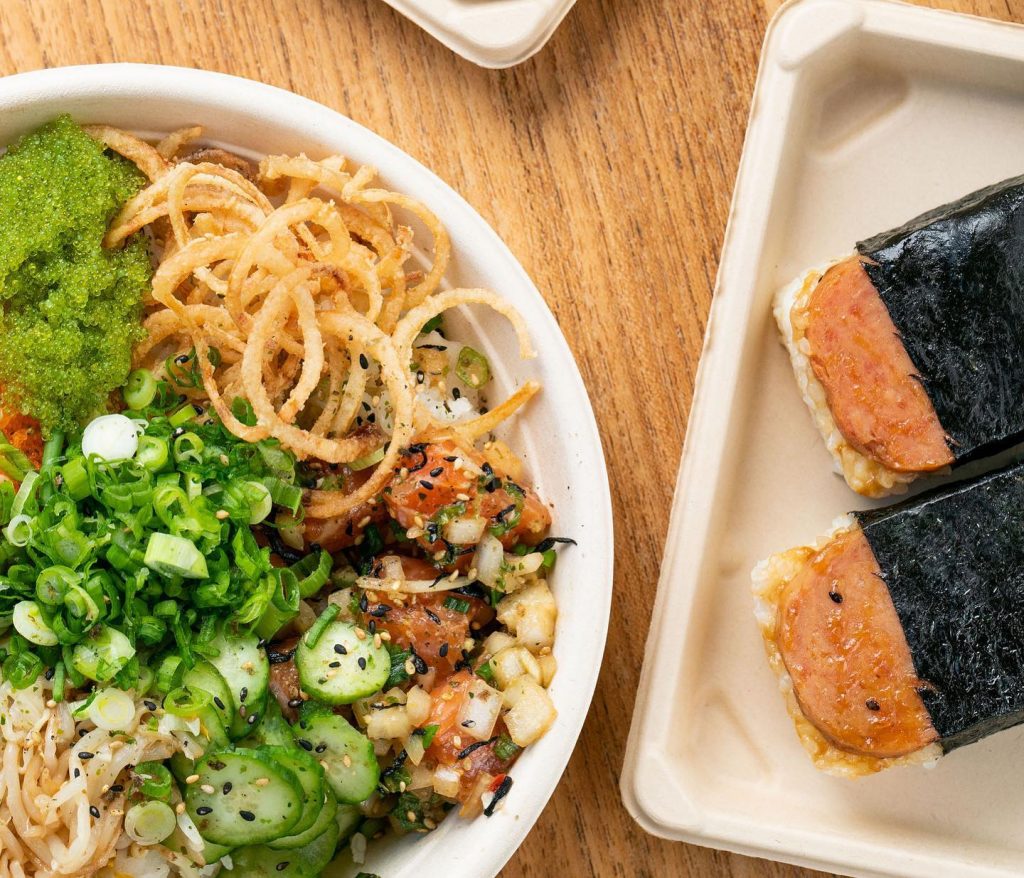 Poke Bar at The Hall: Global Eatery
The popular Hawaiian dish gets the Top Chef treatment at The Hall: Global Eatery from chef Amar Santana. Build your bowl with choices of base, protein, toppings and sauce.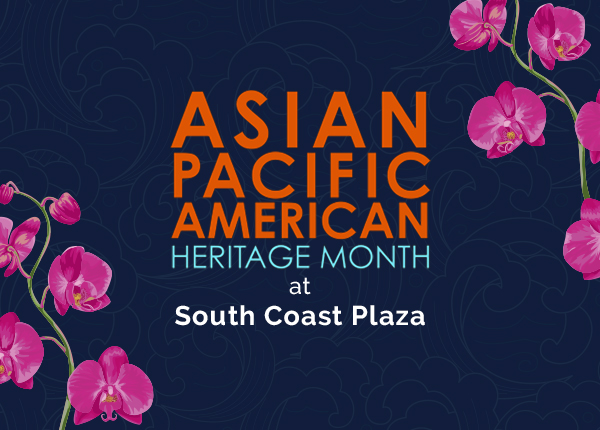 Learn more information about AAPI month at South Coast Plaza here.
Comments Off on Where to Celebrate AAPI Heritage Month in Costa Mesa