With the long summer nights, you're more likely to stay up late and enjoy the great weather and longer daylight hours. Staying up late sometimes means needing a snack, though! Choose from some of these hot spots in Costa Mesa with late-night bites.
Silver Trumpet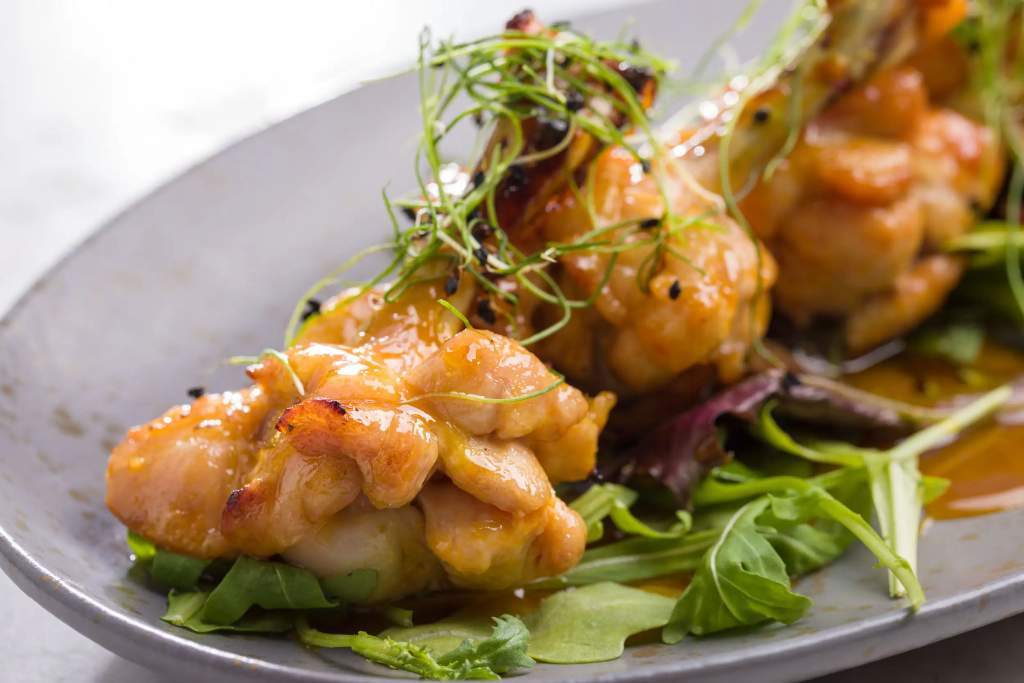 Silver Trumpet has a great happy hour that they've extended to late-night hours, as well. Enjoy late-night snacks like these amazing grilled chicken wings with a passionfruit habanero glaze. The restaurant serves until 11 p.m. every night except Saturday.
Mesa Lounge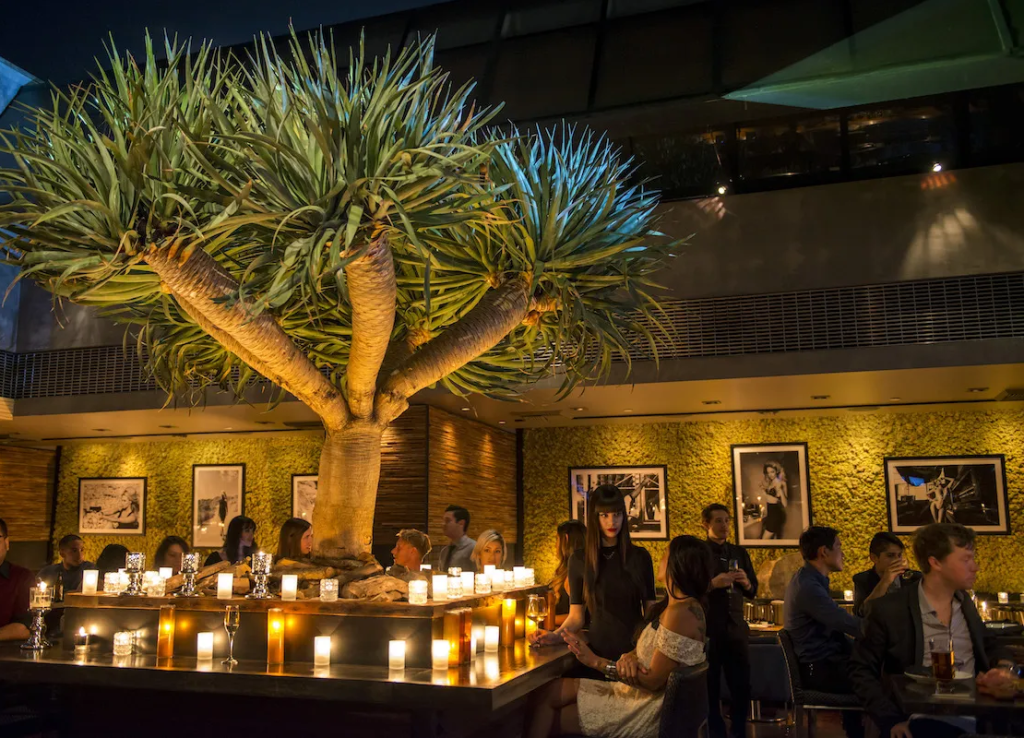 Mesa is definitely the place to see and be seen in Costa Mesa. The swanky lounge offers a great charcuterie and pizzas, handcrafted cocktails, all in a chic environment. The kitchen's open until at least midnight most nights.
Hashigo Korean Kitchen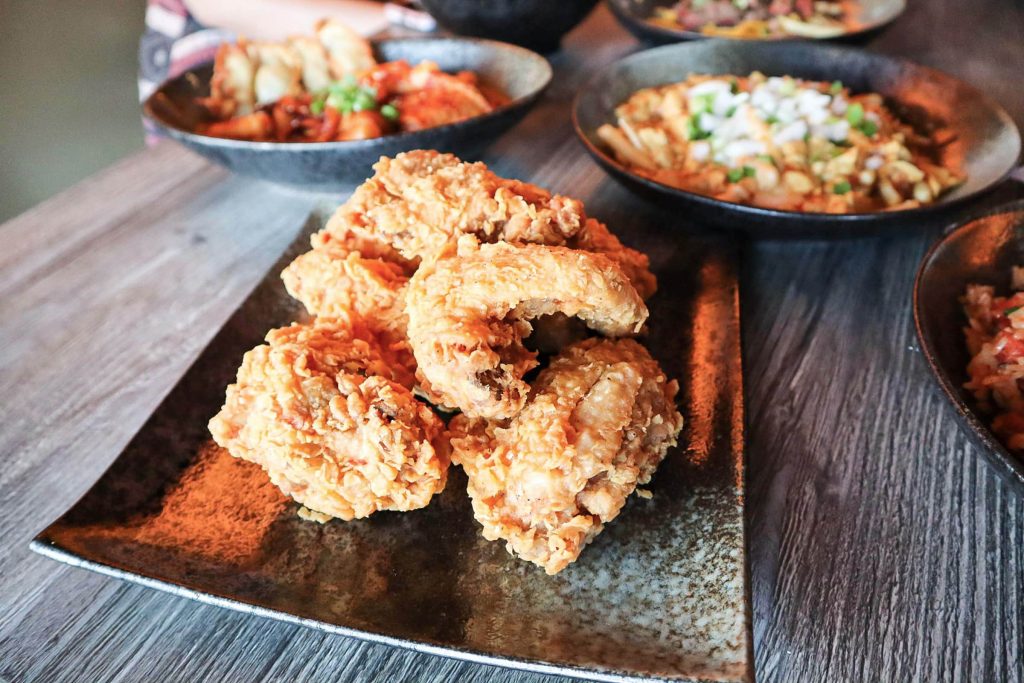 Nothing can hit the spot after a fun evening than a little Korean fried chicken or barbecue! Hashigo's kitchen is open until 12:30am nightly.
Cafe Sevilla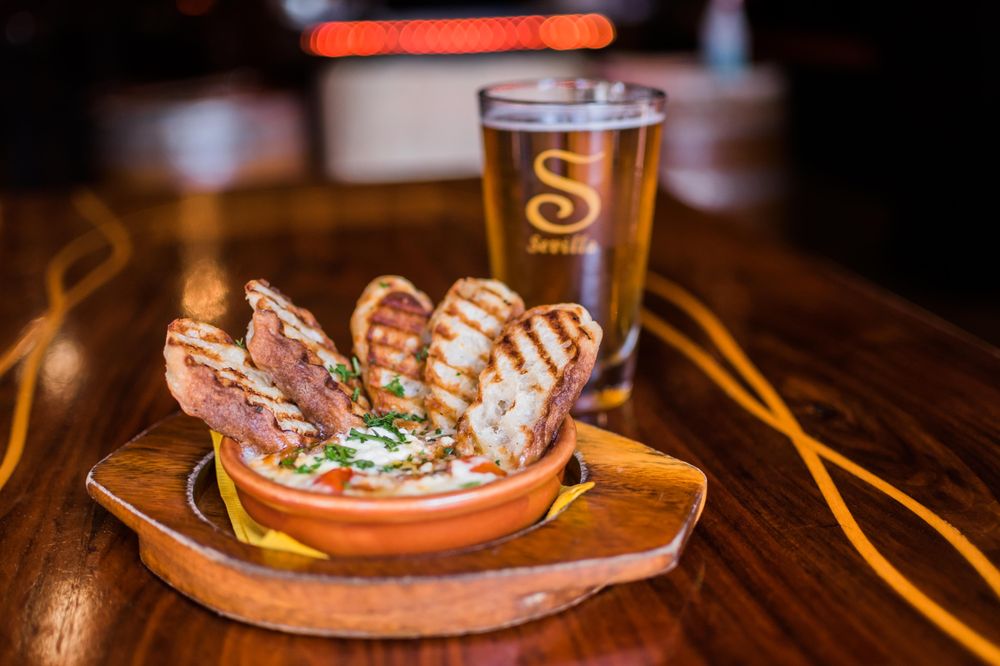 Cafe Sevilla's a great indoor/outdoor spot for some tapas and live music. Sunday-Tuesday the kitchen is open until 11pm, Wednesday and Thursday until 12am, and Friday and Saturday until 1am.
Anjin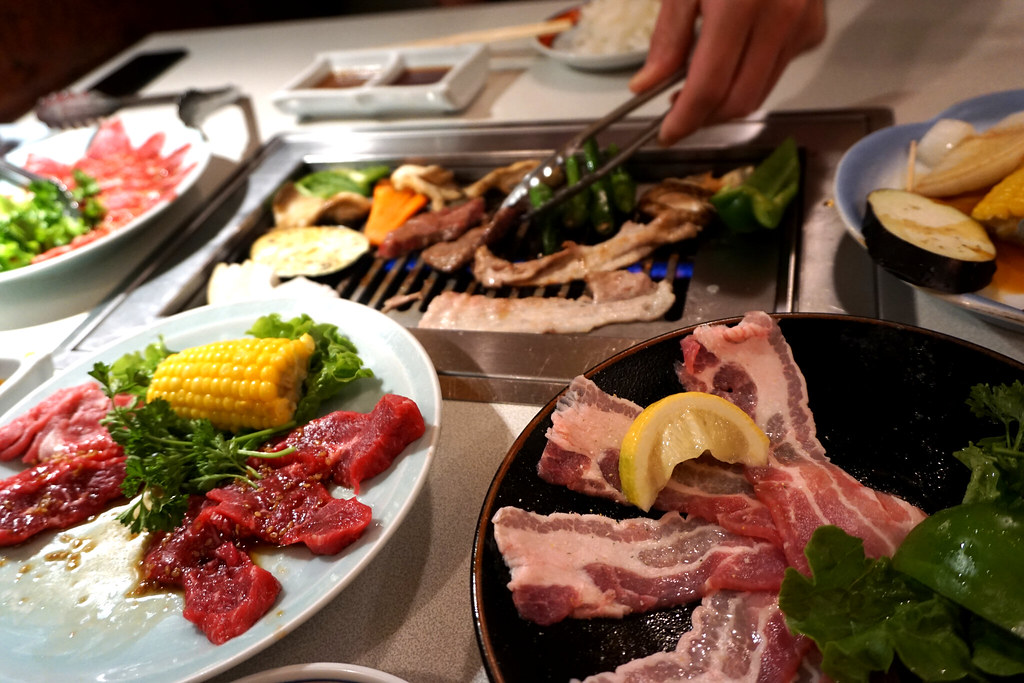 Anjin is where the locals go – locals in the know, that is. Their yakinuku is the draw here, but they also offer great ramen and kimchi dishes. The kitchen is open until 1am nightly.
Palenque Kitchen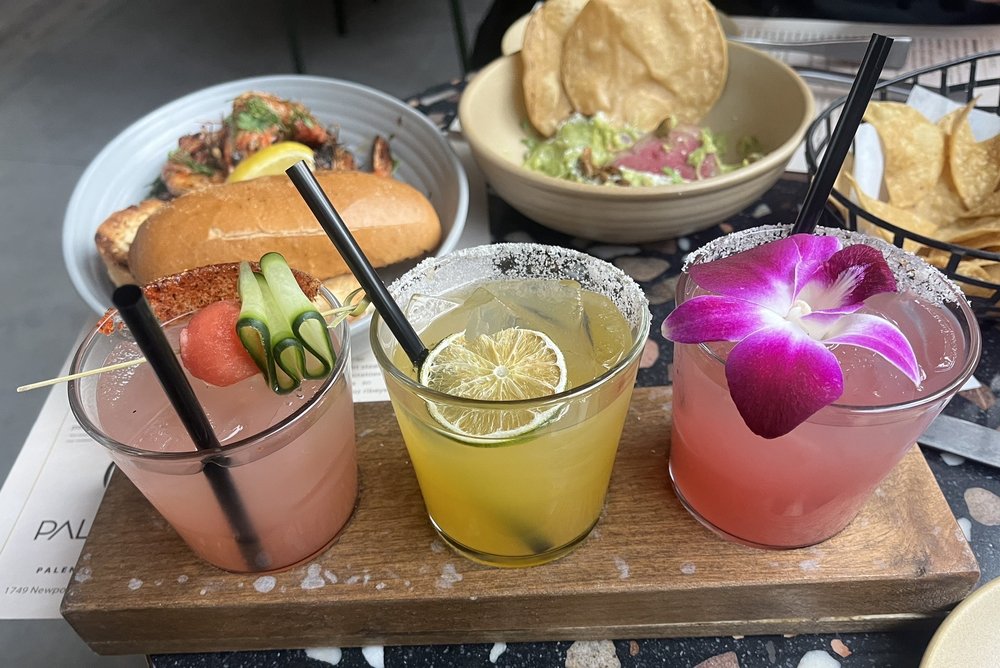 Palenque Kitchen is serving Oaxaca-style Mexican food along with one of the biggest tequila and mezcal selections in Orange County, in a nightclub atmosphere. Palenque's kitchen is open until 12:30am on the weekends and until 10 on weeknights.
Oak & Coal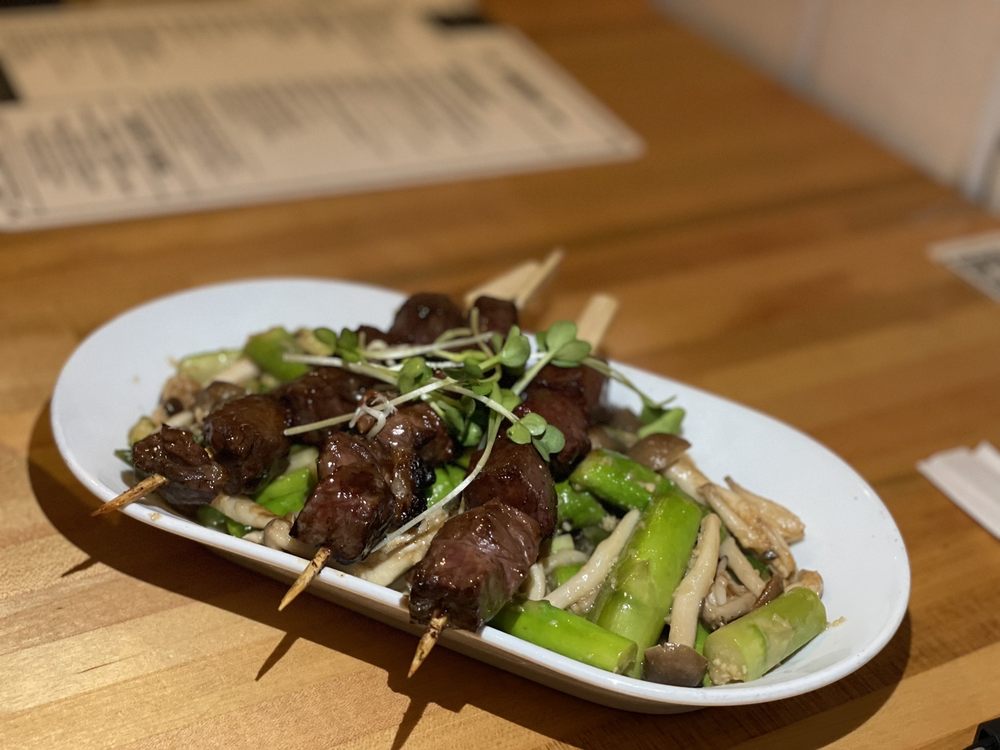 Get delicious bites like this Wagyu beef kushiyaki cooked over a charcoal grill. Oak and Coal's kitchen is open until 12am on the weekends and until 11 on weeknights.
Hakata Ikkousha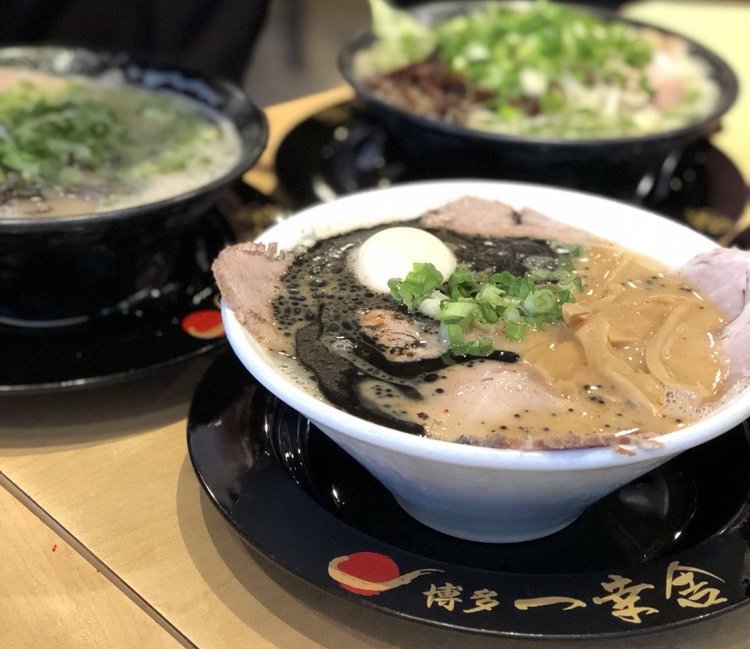 This award-winning ramen can hit the spot for a late-night bite. Pictured here is their famous black tonkatsu. Hakata Ikkousha's kitchen is open until 11:30pm nightly.
Wild Goose Tavern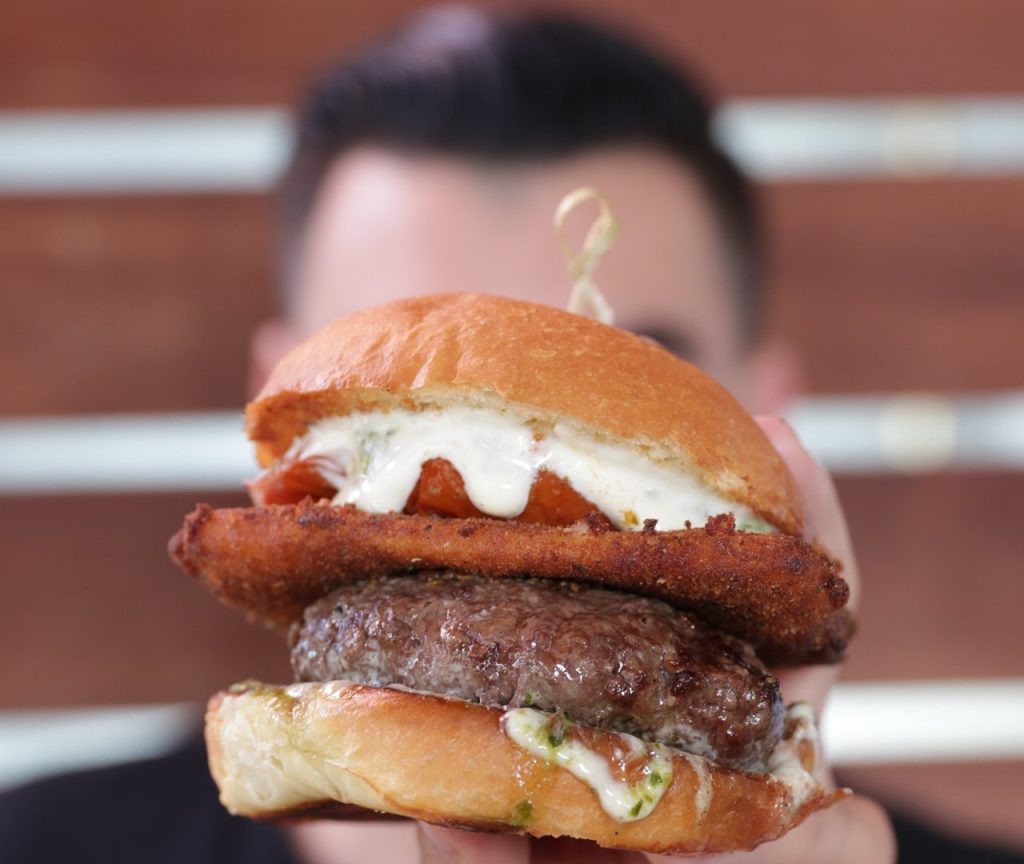 Wild Goose Tavern is a fun spot in Westside Costa Mesa to have a drink with friends, but stay for a while and have a delicious bite like the Caprese burger while you're there. The kitchen is open nightly until 12am and on weekends even later.
La Vida Cantina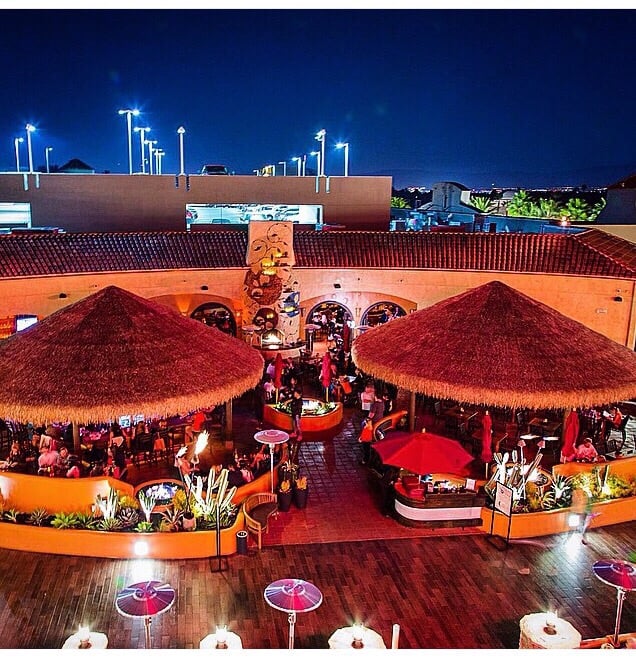 La Vida Cantina offers traditional Mexican food and great margaritas plus a full bar on the top level of Triangle Square. Food service Monday-Friday until 12am; Saturday until 1 a.m.