Travel Costa Mesa Blog
Posts Tagged 'artventure'
Celebrate the Season with Holiday Events around Orange County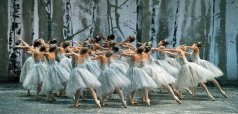 Have you already filled your calendar with holiday events? Or does the word 'holiday' make you cringe and you can't believe it's that time of year again? So often the holidays are hectic, even stressful, and the thought of preparing a feast for a dozen people (or more) may be a bit daunting. If kids are involved, they will likely be out of school for a few weeks and looking for holiday events to keep busy? No matter what your mindset this time of year, the signs are everywhere…the holidays are upon us!
To help you plan for an enjoyable holiday season, whether it be with extended family, friends or just your immediate group of close pals, Costa Mesa has a lineup of holiday events and dining experiences to help you make the best of America's biggest feasting holidays, along with activities and entertainment to get you in the holiday spirit. And, it's easy to get to Costa Mesa by car, plane or train.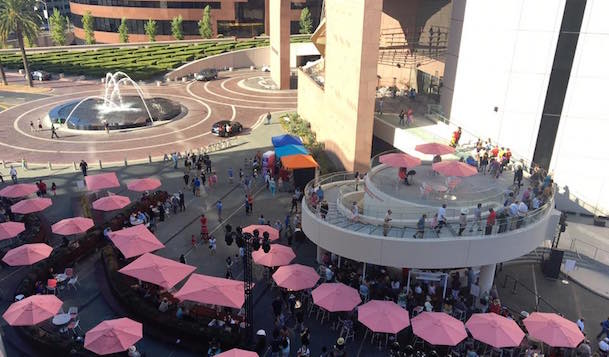 Take a Break and a Weekend Escape
We're not suggesting you skip out on the holidays, unless you want to, but with a few school and work holidays here and there, why not take a break from the norm and get away for a few days this holiday season? Costa Mesa has some of the best shopping in the world at South Coast Plaza. With 250 stores ranging from designer boutiques to department stores, it's the perfect place to cross a few things off your list. Or, treat yourself to a little something, because we all deserve to indulge in ourselves once in a while. With a full calendar of holiday events scheduled at Segerstrom Center for the Arts, its the perfect time to experience all that Costa Mesa and The City of the Arts™ has to offer.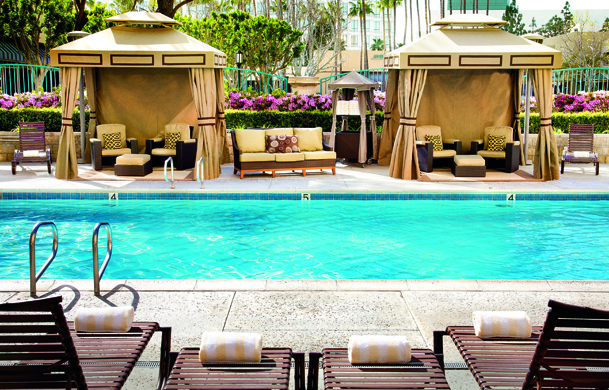 Costa Mesa's wide variety of hotel brands including Westin, Hilton, Holiday Inn and Marriott are ready to welcome you with special Costa Mesa hotel deals.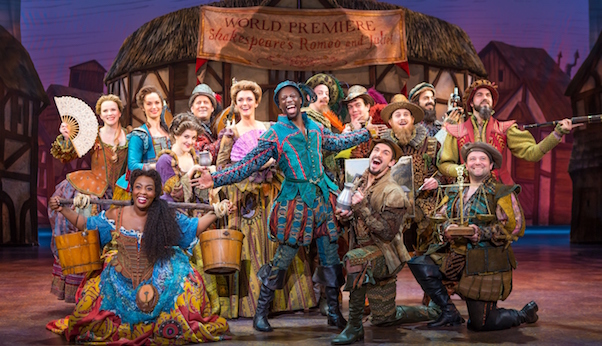 Tango Party on the Plaza and Broadway Season Begins November 7
With the recent opening of the Julianne and George Argyros Plaza at Segerstrom Center for the Arts, there are activities and entertainment most every night of the week in Orange County's theater district. Kicking off the Broadway Season, Something Rotten! begins a two-week run on November 7. Pre-show activities will take place beginning at 6:30 p.m. and are free to the community, as well as theatergoers. Experience Center 360 Café and enjoy activities like free Tango Lessons and lively theatrical performances on The Argyros Plaza from 6:30 – 7:30 p.m. A full schedule of pre-show and theater performances at Segerstrom Center for the Arts is now available, including Journey to Oz, The Nutcracker and Mannheim Steamroller.
VETERANS DAY WEEKEND EVENTS
The annual Sugar Plum Arts & Craft Festival returns to Costa Mesa November 9 through 11. This is a great place to start shopping for holiday decorations and unique gifts for friends and family. Kick off a long weekend in Costa Mesa browsing hundreds of holiday-themed booths at OC Fair & Event Center!

ARTventure, November 10 and 11
A two-day juried exhibition of art, ARTventure, makes its third annual appearance at Design Within Reach at SOCO and The OC Mix in Costa Mesa. ARTventure is a fusion of the arts and entertainment, showcasing the work of local Orange County artists. ARTVenture brings true meaning to the reason Costa Mesa is the "City of the Arts." The artwork will be displayed in a state-of-the-art showroom and will be paired with live entertainment in musical, theatrical, literary and culinary form. Participants in this event include Segerstrom Center for the Arts, Bistro Papillote, Greenleaf Gourmet Chopshop, Costa Mesa Ceramics, Chuck Jones Center for Creativity, Farrow and Ball and Inspired Art & Wine.
Whether you're an artist yourself or a patron of the arts, all creative minds are welcome. This two-day event makes for a great opportunity to stay and play in Costa Mesa for the long Veterans Day weekend. A special discount for ARTventure attendees is available through the Hilton Costa Mesa. Or stay two-nights and receive $100 certificate to shop at South Coast Plaza.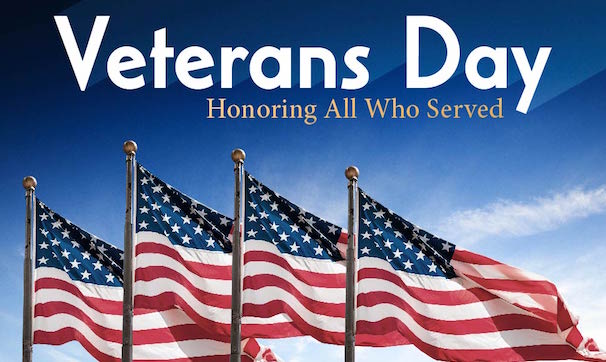 Salute to our Veterans: Veterans Day, November 11
The 2nd Annual Center Salutes our Veterans will take place in the new Julianne and George Argyros Plaza at Segerstrom Center for the Arts beginning at 10:45 a.m. A presentation of colors and the National Anthem will kick of the family celebration, at 10:45 a.m. Then, the community is invited to help create care packages for active military, while listening to the sounds LA Muses, The Fresh Rhythm, Patriot Band Ensemble and listen to stories from veterans. Food and drinks are available onsite at the new Center 360 Café and the event goes until 2 p.m.
A free family event to honor the veterans and heroes is scheduled to take place at Heroes Hall at OC Fair & Event Center from 10 a.m. to 2 p.m. on November 11. Visitors can explore a Vietnam-era helicopter; military vehicles and more than 70 exhibit booths. A complimentary lunch for all attendees is included along with entertainment such as military reenactments, the Swing Cats band with swing dancers and the Pacific Symphony Brass Quintet and more. Get the kids involved on this important holiday with a special postcard project and donating goods for a food drive. Heroes Hall is also featuring a new exhibit titled 'Operation Iraqi Freedom' by Kimberly Millett.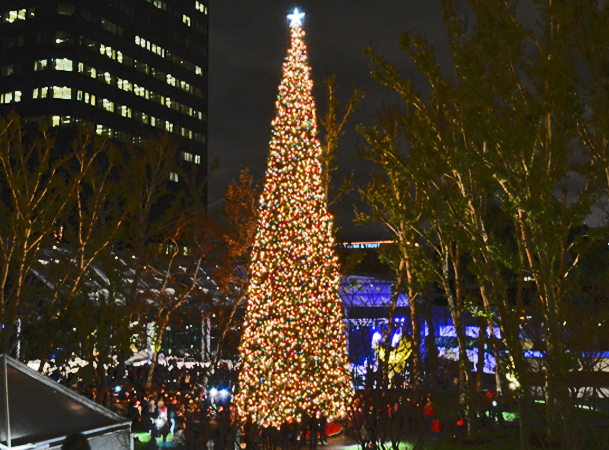 To start the celebration of the 2017 holiday season, South Coast Plaza will light its 96-foot fir tree at Town Center Park (across from The Westin South Coast Plaza) at 6:30 p.m. on November 16. Enjoy a musical performance by Orange County's School of the Arts, a visit with Santa and refreshments. Stay through the weekend and take in a Broadway show at Segerstrom Center for the Arts, enjoy dinner at nearby uber-hot Spanish restaurant Vaca by "Top Chef" alum Amar Santana, and enjoy pre-show entertainment in the arts plaza.
Holiday Performances and Snowfall on The Argyros Plaza
A month-long performance of A Christmas Carol begins the Friday after Thanksgiving, November 24, at South Coast Repertory. A week later, a magical Nutcracker comes alive inside Segerstrom Hall, and forecasters are predicting snow on The Argyros Plaza as the sights and sounds of holiday traditions come to Segerstrom Center for the Arts in a Holidays Around the World celebration from December 7 – 17.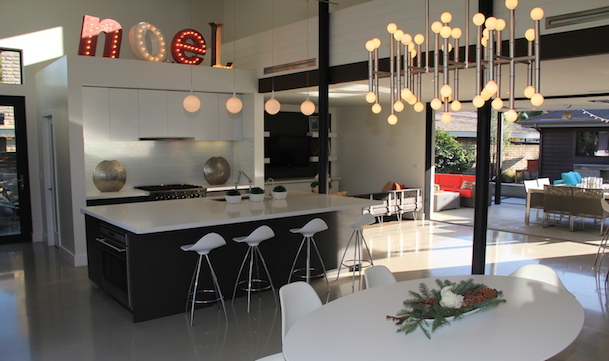 Costa Mesa Home Tour
The 4th Annual Costa Mesa Home Tour takes place on Thursday, December 7 from 3-7 p.m. Guests on the tour will visit homes throughout Costa Mesa that are decorated for the holidays by some of the top Orange County designers. Following the tour, enjoy a reception with musical performances and holiday shopping at Pottery Barn in South Coast Plaza. Tickets for this annual event help support Arts & Science education and Heroes Hall, Orange County's only veterans museum.
Veterans, military families, first responders & teachers can buy one ticket and receive an additional ticket at no cost.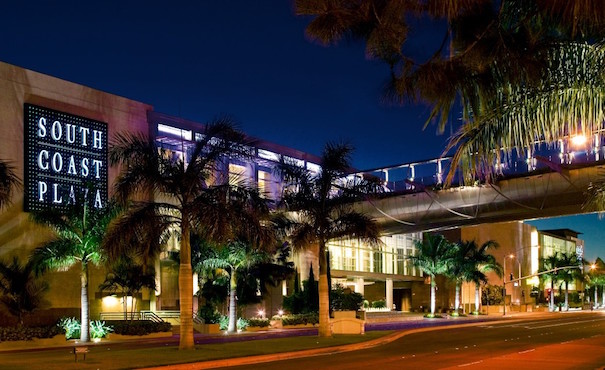 Reindeer Sightings and Visits with Santa
All during this time, California's largest shopping destination, South Coast Plaza, transforms into a winter wonderland to embrace the avid holiday shoppers and enhance the experience for visitors. Children will love the opportunity to ride a reindeer on the holiday carousel; visit Santa's Workshop and capture some photos with the beautiful wintery backdrop of mountains and snow created inside South Coast Plaza.
Spend a few days in Costa Mesa and make lasting holiday memories. See the full calendar of events with entertainment for couples, friends and families.
Comments Off on Holiday Events in Orange County
Posted in Misc