Travel Costa Mesa Blog
Posts Tagged 'avanti cafe'
The New Year is a time to make resolutions and offers the opportunity for a fresh start.  Many people mark the start of the new year to improve their lives, often with health-based resolutions like striving to eat better or exercise more. Sticking to your New Year's resolutions is easy in Costa Mesa, because there is an incredible array of dining options, several of which boast menus focused on healthy and nutritious options.  There are also many ways to get into shape without having to spend hours in the gym.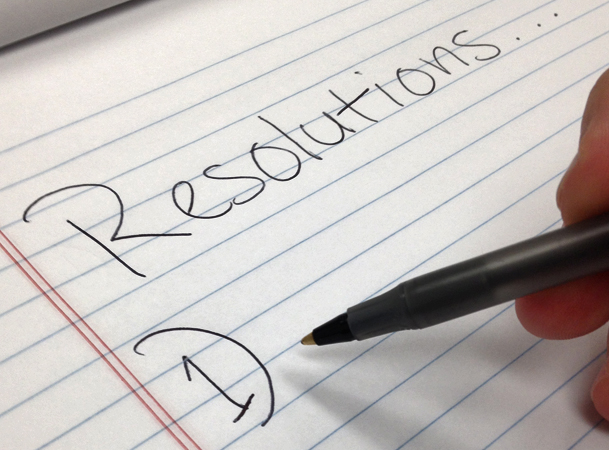 Comments Off on Easy Solutions To Keep Your New Year's Resolutions
The creation of the sandwich is widely credited to John Montagu, the fourth Earl of Sandwich.  The story behind the sandwich is that Montagu was an avid gambler who created the hand-held meal so he could keep one hand free and continue to gamble while he ate.
The sandwich has evolved since Montagu's stubborn, yet brilliant idea to put meat between two slices of bread.  It comes at no surprise given the versatility and variety of the sandwich that it has become one of the most popular food items in the United States.  It has even inspired its own day (and month).
The variety of amazing sandwiches in the City of the Arts, Costa Mesa, is no exception.  Travel Costa Mesa has compiled a two-part list of the top restaurants to enjoy the art of an amazing sandwich.  Be sure to try these sandwiches before we share the second half of our list.  Each sandwich tastes so good that even Montagu would take a break from gambling to enjoy one!
Monte Cristo from Le Chateau Garden Bistro
The Monte Cristo from Le Chateau at the Ayres Hotel and Suites Costa Mesa has received numerous accolades and has been hailed as the best Monte Cristo in Orange County.  The deep-fried, double-decker of bliss is turkey, ham, Swiss cheese and powdered sugar dipped in egg batter and served with raspberry Chambord jelly.  Although Monte Cristos  are not a common menu item, it is hard to find one that can compare to Le Chateau's.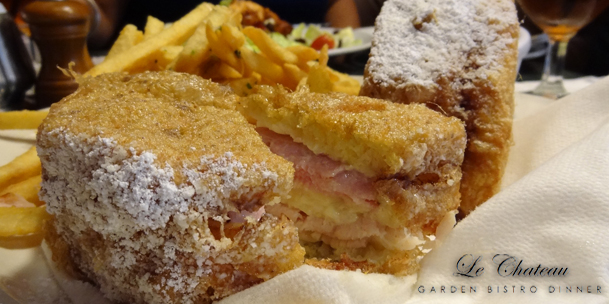 Comments Off on The Best Sandwiches in Costa Mesa part one
Old Vine Café
Old Vine Café has an inspired lunch three-course pre-fixe menu that features a starter, entrée and dessert. Every option showcases Chef Mark McDonald's brilliance, but the main reason why Old Vine tops our list is because breakfast is still served.  If you prefer sweet, savory or something comforting, Old Vine Café has the perfect breakfast dish to satisfy any taste.  If you've haven't been to Old Vine yet, be sure to try the open-faced –  a freshly made biscuit with sausage, scrambled eggs and a homemade chipotle gravy.  Old Vine also makes all of their own spreads from scratch.  The unique dishes make Old Vine Café one of the most popular eateries not only at the CAMP, but in all of Orange County.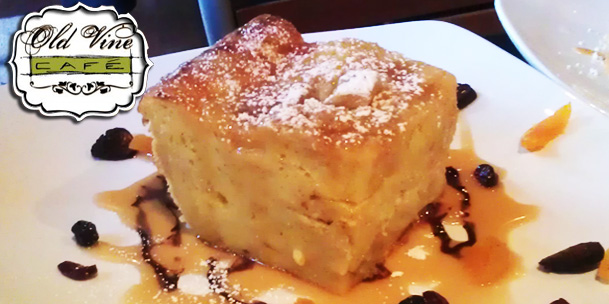 Comments Off on Five Must-Go Places for Lunch Deals in Costa Mesa