Travel Costa Mesa Blog
Posts Tagged 'bar'
What is a speakeasy? Back in the Prohibition Era, speakeasies were hidden, illicit spots that sold alcoholic beverages under the table even though they were illegal. According to Wikipedia, a newspaper in 1889 stated, "Unlicensed saloons in Pennsylvania are known as 'speak-easies'." They were "so called because of the practice of speaking quietly about such a place in public, or when inside it, so as not to alert the police or neighbors".
When Prohibition was ended in 1933, speakeasies in general died away. Today, we have a little different view on the speakeasy, hearkening back to a day when drinking seemed sultry, mysterious, and just a little bit dangerous. Costa Mesa has a great selection of bars and nightlife, particularly a few spots that hearken back to those early 1900 days of dark bars, red velvet couches and a well-made cocktail. Take a look at our list of speakeasy bars in Costa Mesa, in the heart of Orange County. (pc: Life Magazine)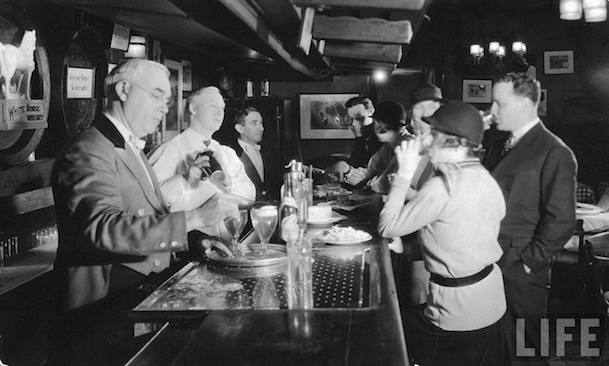 Comments Off on 3 Great Speakeasy Lounges in Costa Mesa
Posted in Play
Fireside Tavern at the Crowne Plaza Costa Mesa Orange County offers guests a warm, inviting atmosphere with a wide selection of wines, craft beer and cocktails as well as a menu full of American contemporary gastropub cuisine from acclaimed chef Scott Brandon.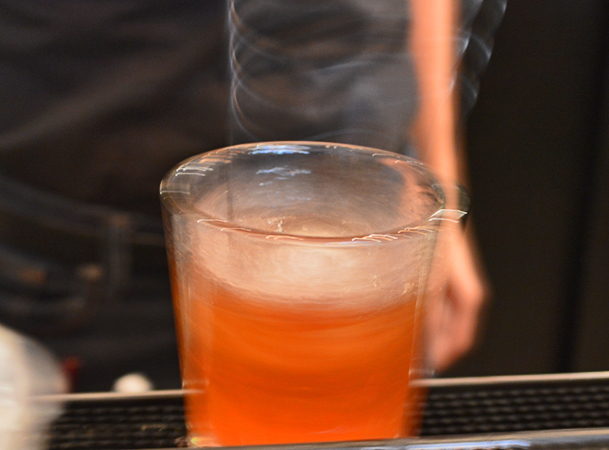 Read More
Comments Off on Fireside Tavern at Crowne Plaza Costa Mesa Orange County
Posted in Food
Costa Mesa 55 Tavern + Bowl opens to the public tonight as the latest addition to the new-look Triangle.  Last night, we were able to get a preview inside Tavern + Bowl to sample the food, drinks and pristine bowling lanes.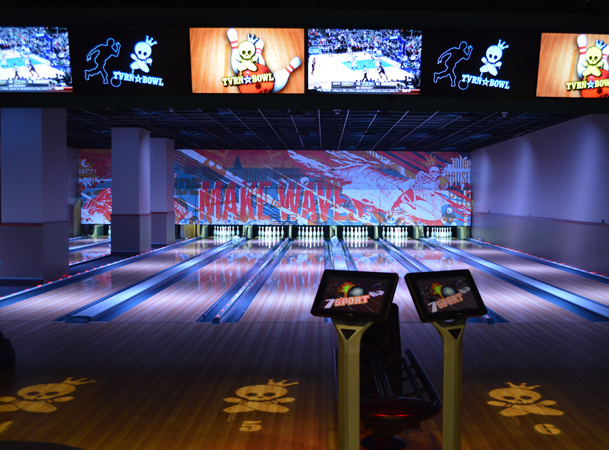 Comments Off on Costa Mesa 55 Tavern + Bowl Preview
Craft cocktail lovers rejoice because The Mixing Glass, OC's first specialty cocktail retail store is now open in Costa Mesa.  With an array of quality tools, vintage barware and specialty bitters, syrups and more, every aspiring cocktail aficionado in Southern California can get all of the gear they need to hone and perfect their craft (cocktails) at home.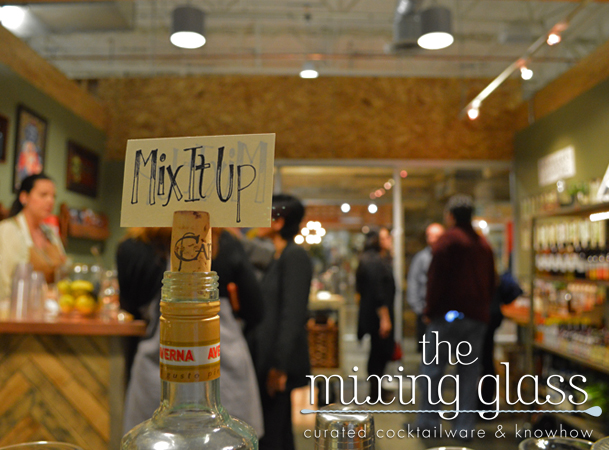 Comments Off on The Mixing Glass Opening at The OC Mix in Costa Mesa
Over time, Halloween has evolved from its superstitious routes to today's version better known for costumes and candy than warding off spirits.  With the autumnal holiday coming up this Thursday, it's time to don those dress-up duds and carve the Jack-o-lantern.  This week, there are some fun Halloween festivities in Costa Mesa, so if you like good food, drinks and parties, the City of the Arts is the place to be this All Hallows Eve.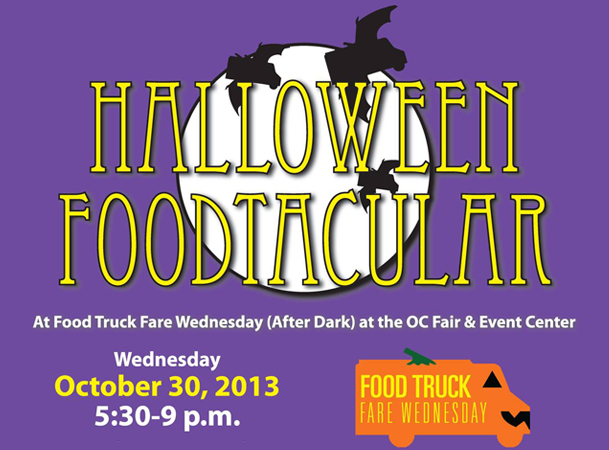 Comments Off on Halloween Events in Costa Mesa