Travel Costa Mesa Blog
Posts Tagged 'barbie costa mesa'
Come on Barbie, let's go party! With the whole world ready for the Barbie™ movie opening July 21, we found a few fun places in Costa Mesa where we could definitely see Barbie stopping by…and where you can channel that fun, colorful energy into a Barbie moment yourself. Here's 10 spots to check out in Costa Mesa and get your Barbie fix!
Local Fare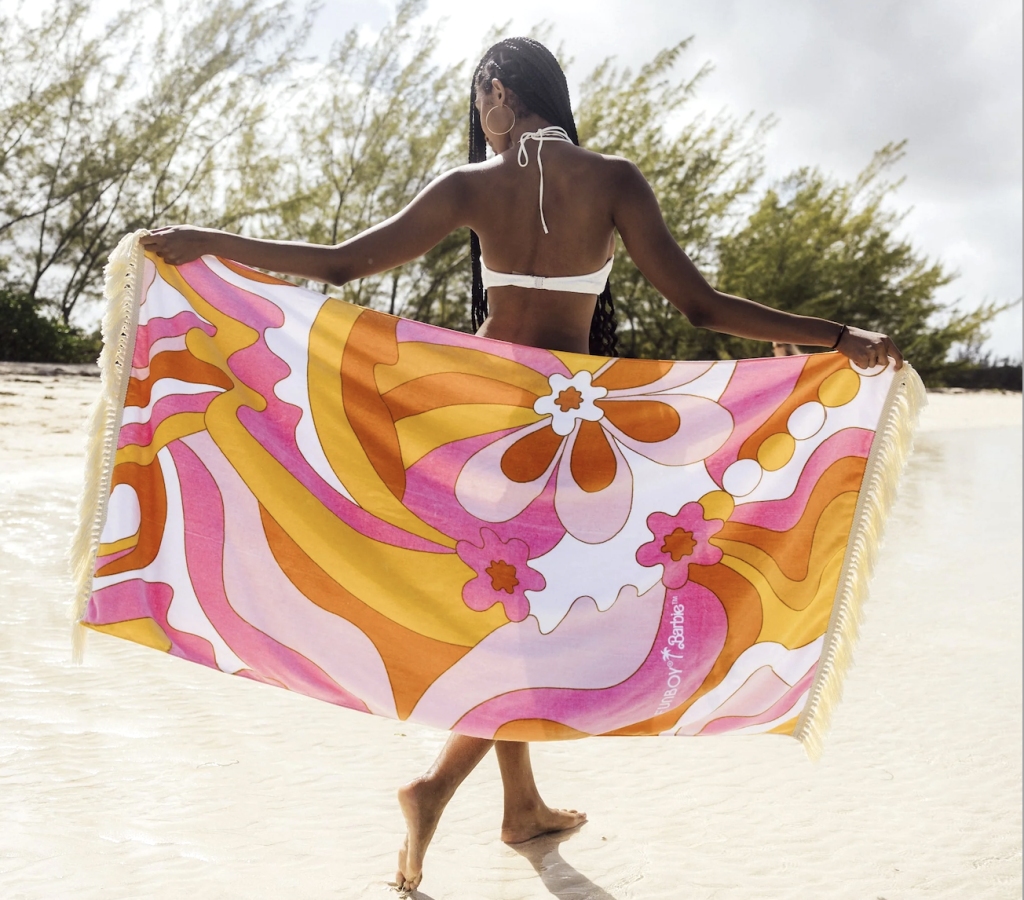 Local Fare is ready for the season with a whole line of Barbie-inspired products including this cuter-than-can-be beach towel. Find other items to go with your pretty new towel including more fun things for the pool or beach. Visit Local Fare in the shops at The OC Mix.
Coffee Dose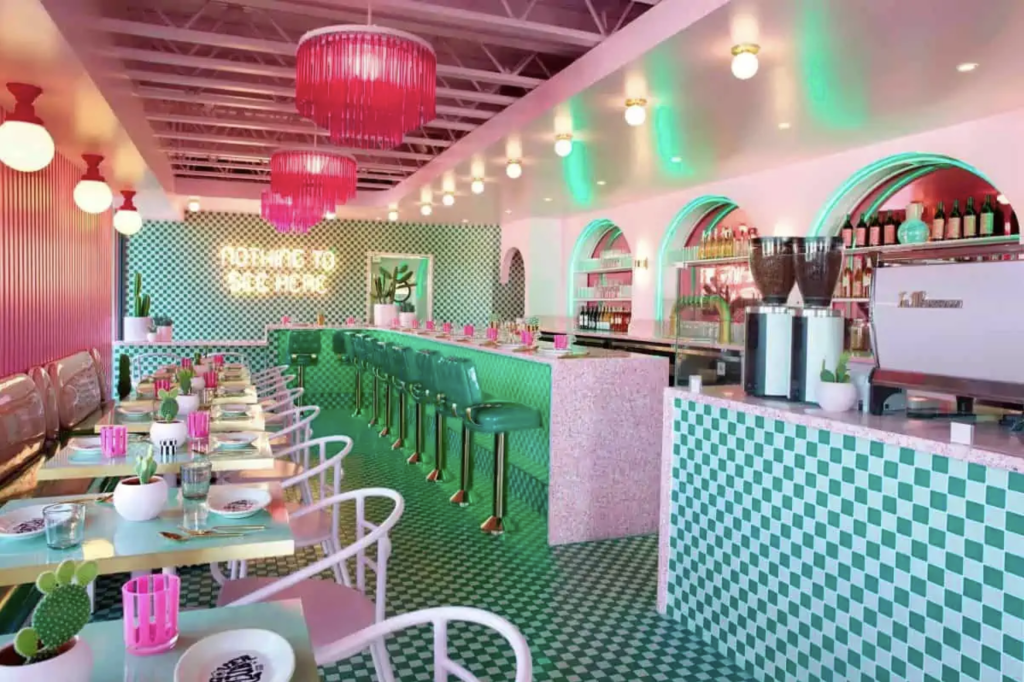 It's like Coffee Dose was made for Barbie. With a bright, whimsical design and cheeky quotes on dishes and mugs, it's a delightful cafe to spend the afternoon dreaming about Ken while the pink Corvette is parked outside.
Susie Cakes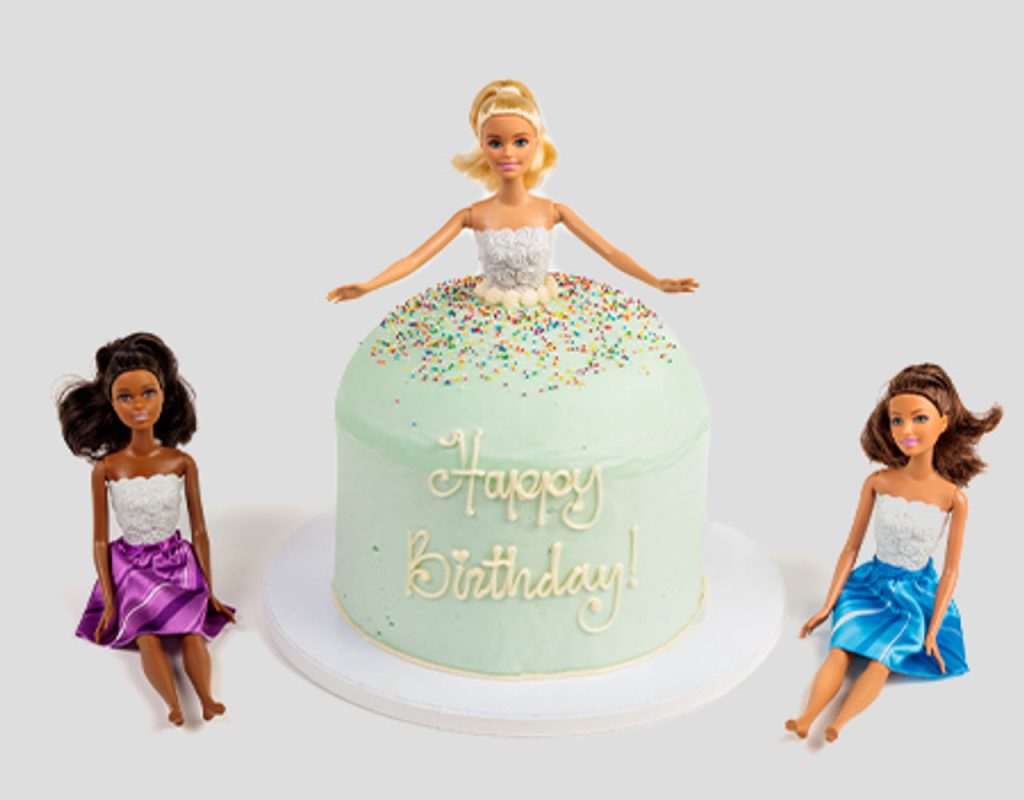 Susie Cakes has bright, fun cakes for order or purchase including a Barbie cake with Barbie and her friends! Stop by and see them and taste something delightful at The OC Mix.
SoCo & The OC Mix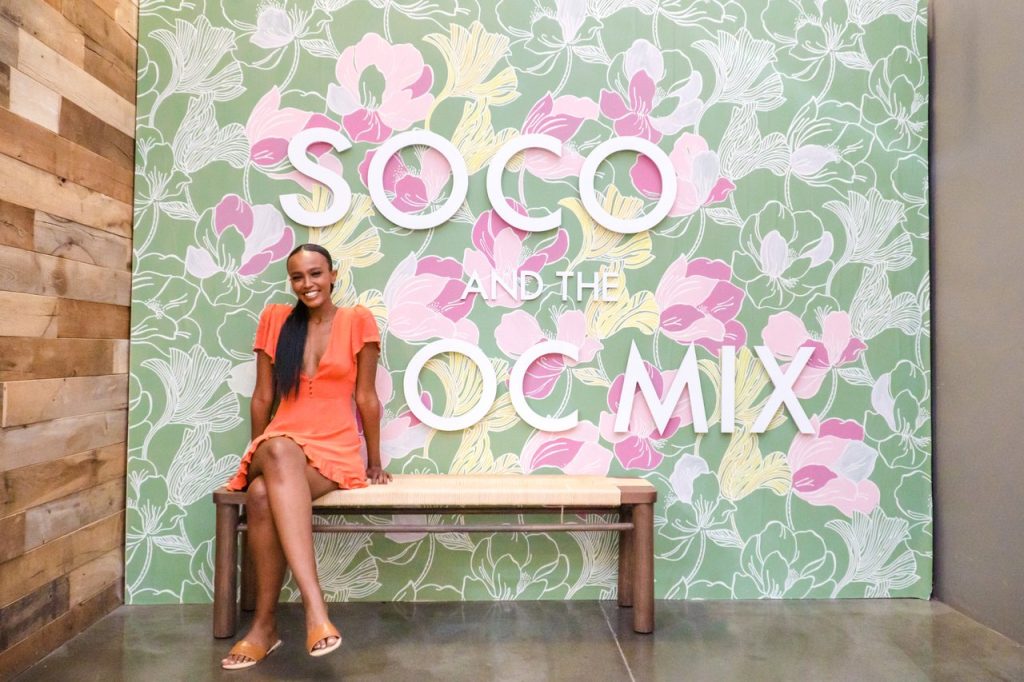 With great shopping in a rustic spot full of unique boutiques and pop-ups, SoCo and the OC Mix is one of Costa Mesa's delightfully fun indoor and outdoor shopping and dining centers. We can see Barbie getting her Instagram moment in front of this sign and then picking up an adorable locally made blouse or earrings!
Forever Nails and Spa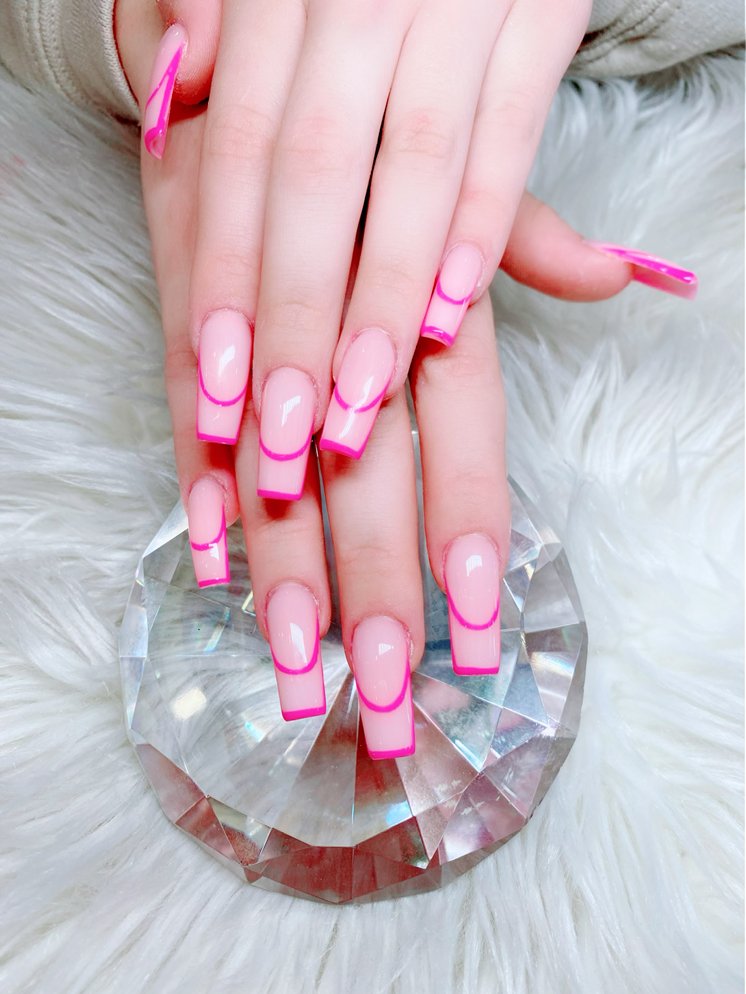 We think Barbie would just love this manicure, but if you want some different choices, they know what they're doing over at Forever Nails and Spa.
South Coast Plaza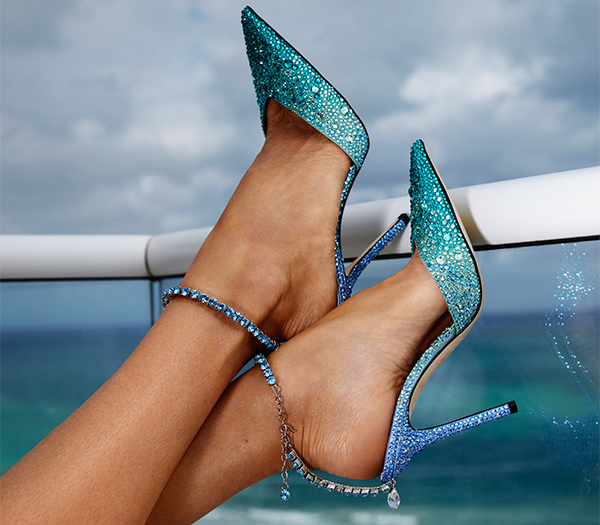 Barbie loves a good designer pair of shoes or bag, and these stilettos from Jimmy Choo seem right up her alley. You can find the Jimmy Choo store at South Coast Plaza, and here are some other ideas from them in the South Coast Plaza blog featuring beautiful items in Barbie Blue.
Costa Mesa Bloom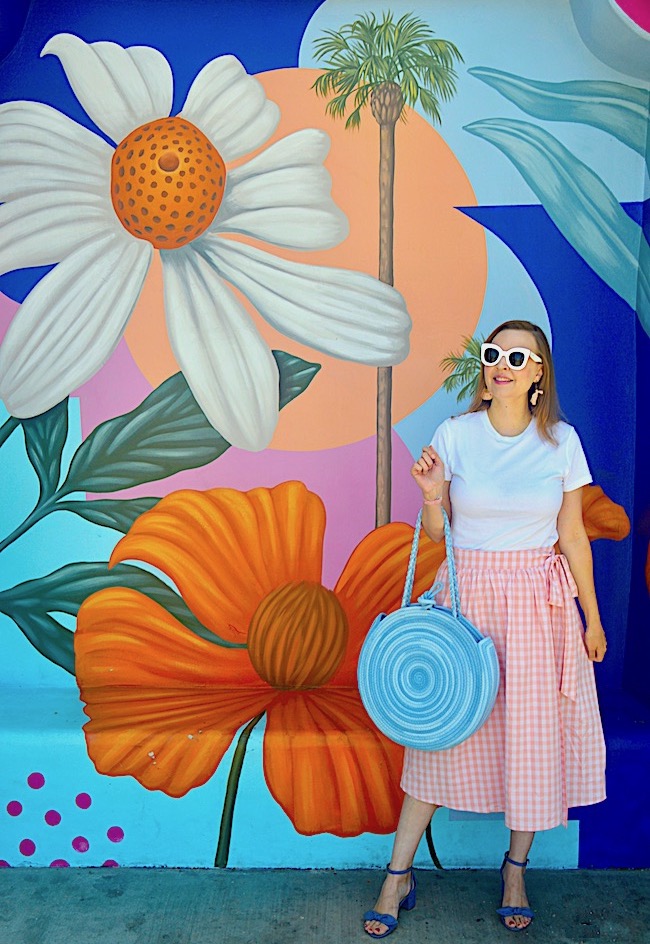 Costa Mesa IS the City of the Arts®, so you can't miss checking out some of the great public art in the city. Dress in your cutest colorful outfit like @hellokatiegirlblog and take a picture in front of the "Costa Mesa Bloom" mural, just outside Triangle Square off Harbor Blvd. Inside Triangle Square, you'll find awesome dining and entertainment too.
Nectar Bath Treats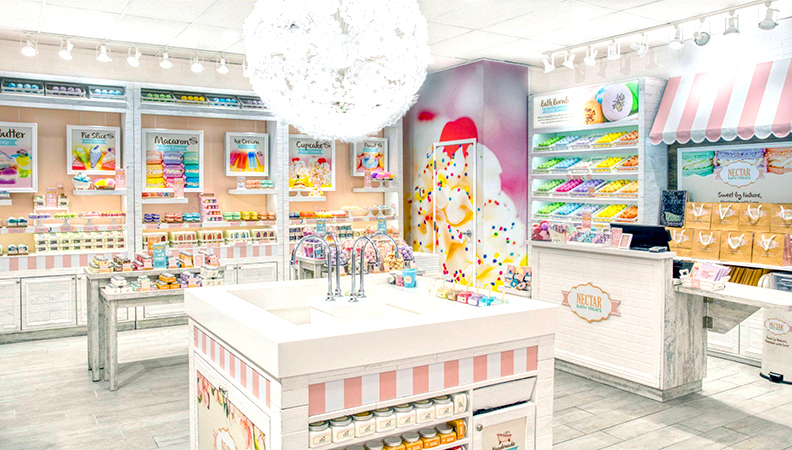 The bright and bubbly personality of the bath bombs and soap treats Nectar Bath makes seems like a perfect fit for Barbie's bathtub. Visit the store on Level 1 of South Coast Plaza's Carousel Court (and take a ride on the carousel while you're at it!).
Fill Bakery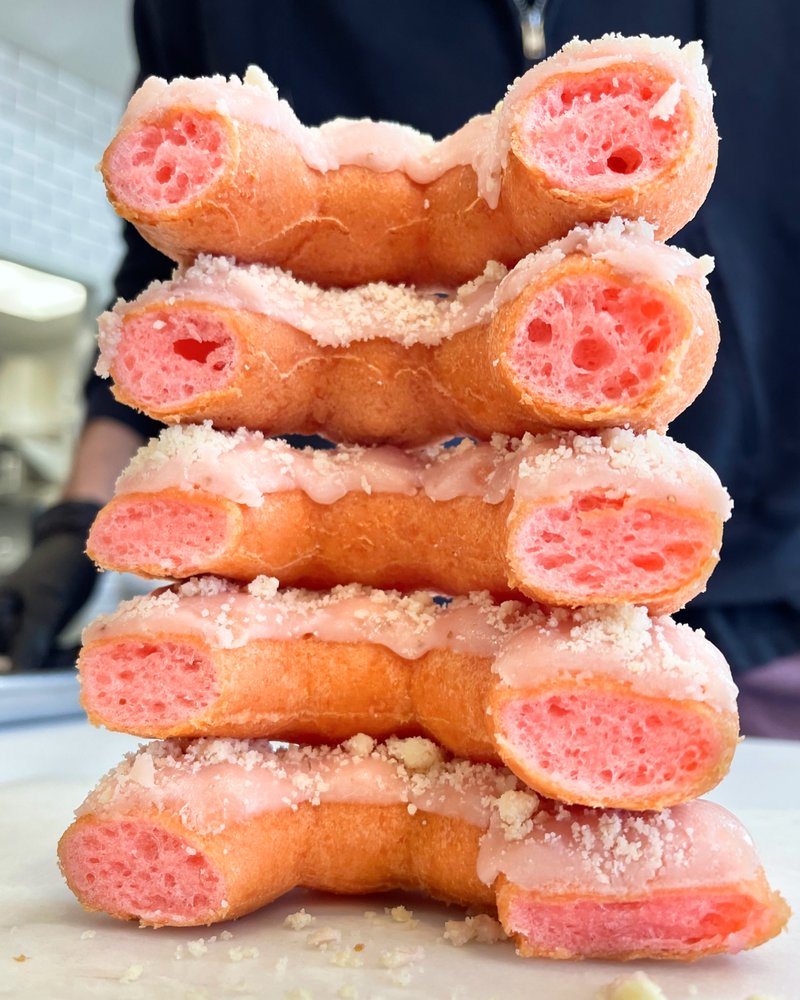 Pretty and delicious, Fill Bakeshop is a must stop to get your bubble gum pink Barbie treats. Make sure to get extras for Ken and the gang.
The Crack Shack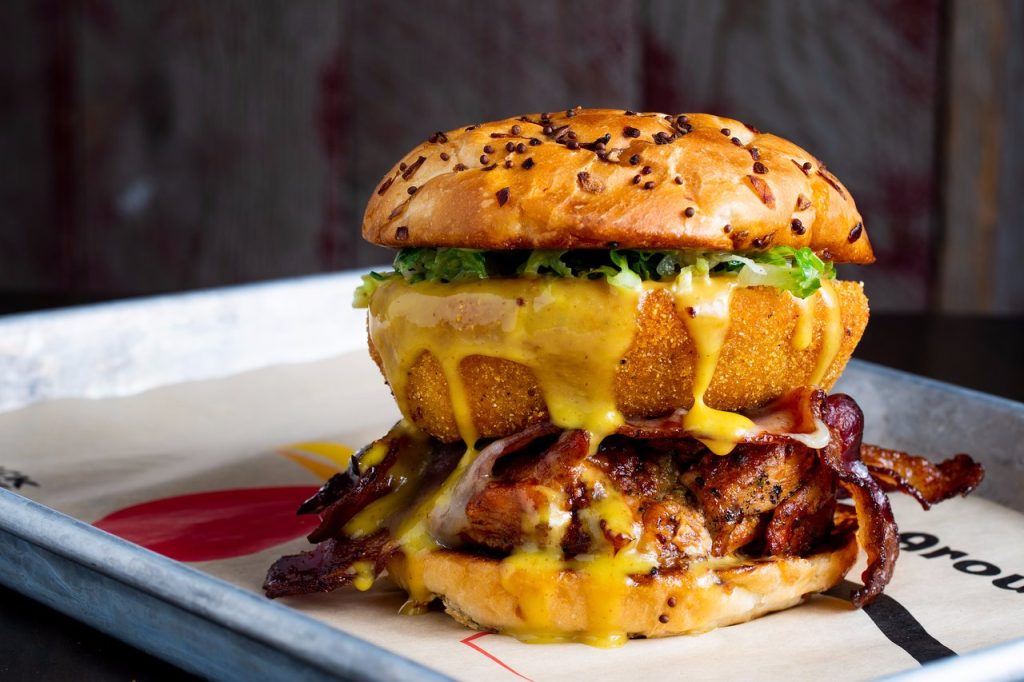 Did you know Richard Blais's Crack Shack opened its first OC location in Costa Mesa? One of their best sandwiches is aptly named the "Malibu Barbie Q" and we're sure you'll love it. This fried chicken sandwich with an onion ring, bacon and melted cheese might make it harder to keep that famous 18″ waist, but everything in moderation!
Don't miss the Barbie™ movie, coming out July 21.
Comments Off on 10 Places to Get Your Barbie™ Fix in Costa Mesa