Travel Costa Mesa Blog
Posts Tagged 'beer'
Patchwork Show Edible Edition is this weekend at SoCo in Costa Mesa.  For any food lover in Southern California, this is a can't miss event.  Patchwork Edible is FREE to attend and brings visionary chefs, restaurateurs, craft and food artisans together for two-days of eating, drinking, activities and much more.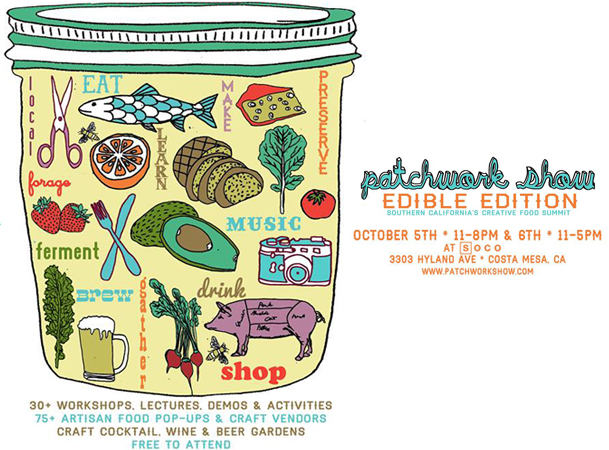 Comments Off on Patchwork Edible Preview
Alex Honnold, one of the top free soloist rock climbers in the world stopped by Gear Co Op last night to meet with fans and help raise funds for his charity, The Honnold Foundation.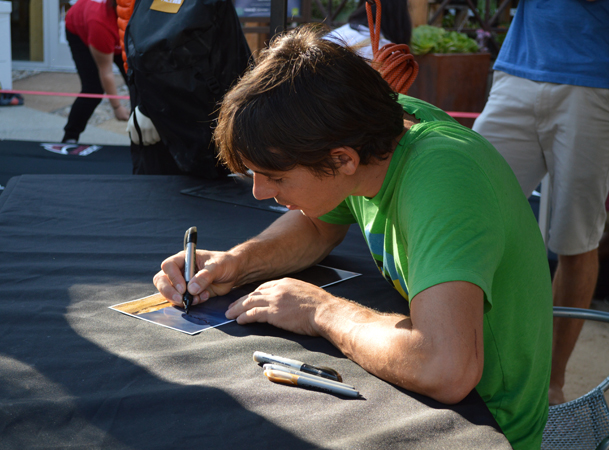 Read More
Comments Off on Alex Honnold Fundraiser at Gear Co Op in Costa Mesa
The Costa Mesa 60th Anniversary was a three-day festival of music, food, art and more in the City of the Arts.  To celebrate, Fair Drive was turned into a pedestrian-only thoroughfare occupied by locals vendors, rides and games.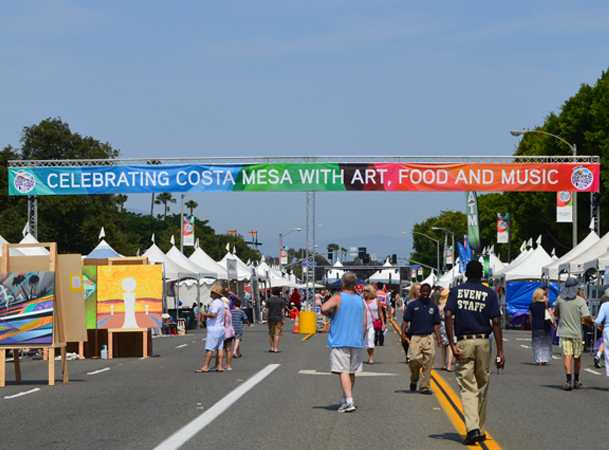 Artists had displays and created new works during the event while musical acts took to the stage. Festival goers enjoyed bites from local restaurants and beat the heat with some cold brews. Read More
Comments Off on Costa Mesa 60th Anniversary
Father's Day, the annual celebration of dads everywhere is just a few days away.  Each year on the third Sunday in June is the day dedicated to showing your appreciation for your father.  The concept for the holiday was founded in 1910, but was not issued a presidential proclamation until 1966. Father's Day became a permanent national holiday six year later in 1972.
Father's Day has spread to many countries throughout the world and varies in celebratory customs.  In the United States, the holiday is generally associated with giving your father a gift to show your appreciation and gathering for a meal.
As part of the new-look Avenue of the Arts, A Tribute Portfolio Hotel, The Silver Trumpet Restaurant and Bar always serves delectable fare and unique cocktails.  For Father's Day, The Silver Trumpet has put together a menu featuring dad's favorites.  Enjoy a 16 oz. grilled porterhouse steak with a loaded baked potato and seasonal vegetables.  Dad will also enjoy the half-price beers!  Call 714.442.8593 for reservations.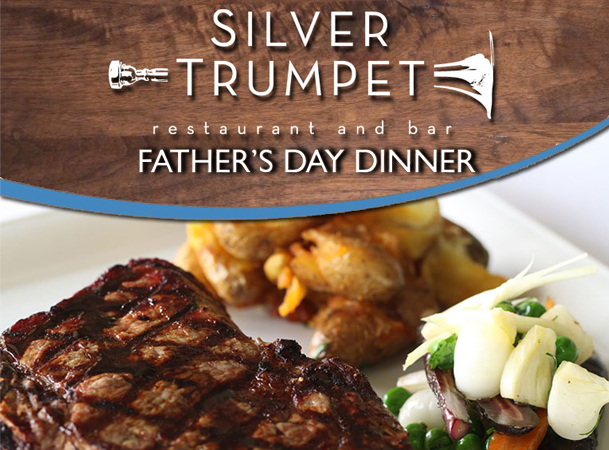 Comments Off on Where to Eat for Father's Day
Breweries, eateries, artists, musicians and more gathered in TeWinkle Park in Costa Mesa for the first ever Nepenthia Beer Garden.  The idea of creating a "pop-up" beer garden for one afternoon with food, art and music was the inspiration of Bobby Navarro of 100 Eats and Inspire Artistic Minds.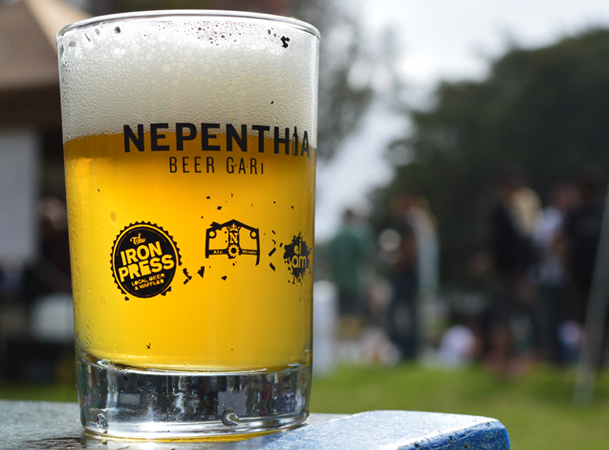 Comments Off on Nepenthia Beer Garden in Costa Mesa
Posted in Events, Food, Misc, Music & Art, Play