Travel Costa Mesa Blog
Posts Tagged 'Broadway'
Indoor performances return to Orange County this fall with the Segerstrom Center for the Arts 2021-2022 season! Broadway shows and popular series – Cabaret, Jazz, and Chamber Music – are back with headliners and exciting productions. Whether you're visiting Costa Mesa for a quick getaway or an extended stay, you'll find a performance in the City of the Arts®. While you're planning your visit, check out our hotel deals page.
All major Orange County arts organizations, including Segerstrom Center for the Arts, require ticket holders to be fully vaccinated against COVID-19 and wear a mask while inside the venues.

Arts Orange County
Fall Concerts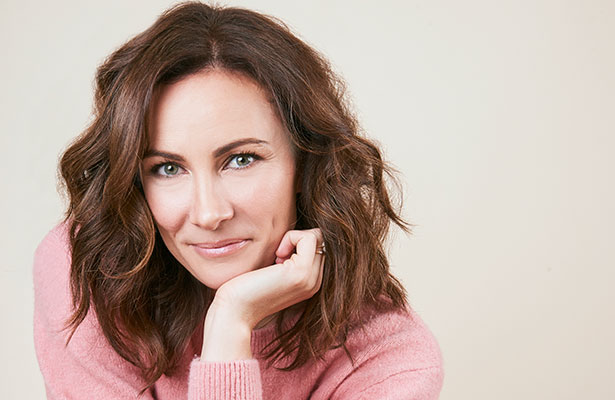 Laura Benanti – September 23
Broadway fans will be excited that Laura Benanti, Tony Award® winner for her role in Gypsy, makes her Cabaret series debut. Her other Broadway credits include My Fair Lady and Into the Woods. Benanti has also been featured in television shows such as Younger and the reboot of Gossip Girl.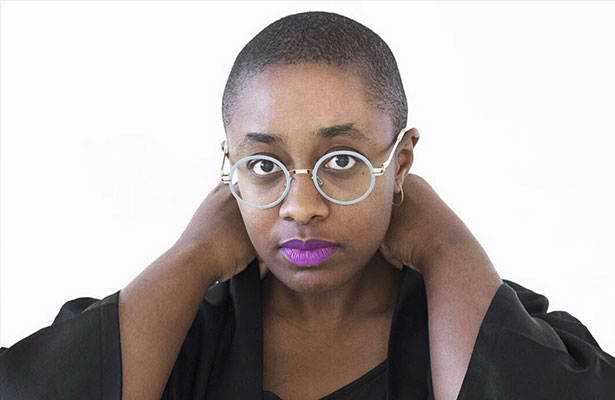 Cecile McLorin Salvant & Sullivan Fortner – September 26
Dazzling jazz vocalist Cecile McLorin Salvant returns to Segerstrom Center of the Arts with celebrated jazz pianist Sullivan Fortner in Jazz series delight. The duo won a Grammy award for their collaboration, The Window, in 2020.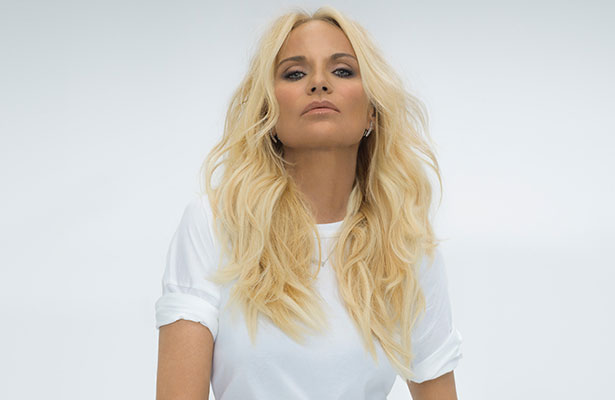 Kristin Chenoweth – October 2
The one-and-only Kirstin Chenoweth returns to the Center to showcase her new album, For the Girls, a tribute to some of her favorite female singers. Songs include hits from Dolly Parton, Dinah Washington, Barbra Streisand, Leslie Gore, Linda Ronstadt and more.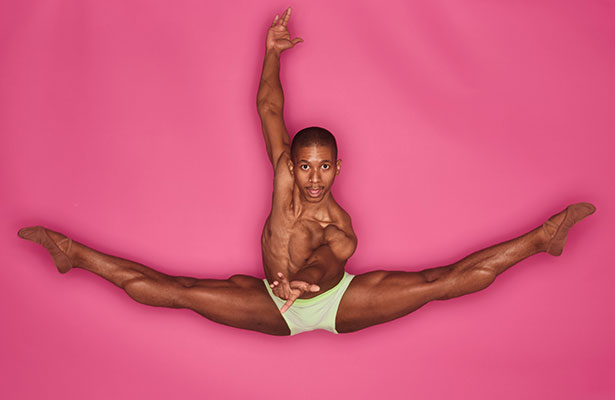 BalletX – October 16
Renowned company BalletX makes their Segerstrom Center for the Arts debut this fall. The innovative and diverse company celebrates their 15th anniversary this year. They've been named "among America's best" by The New York Times.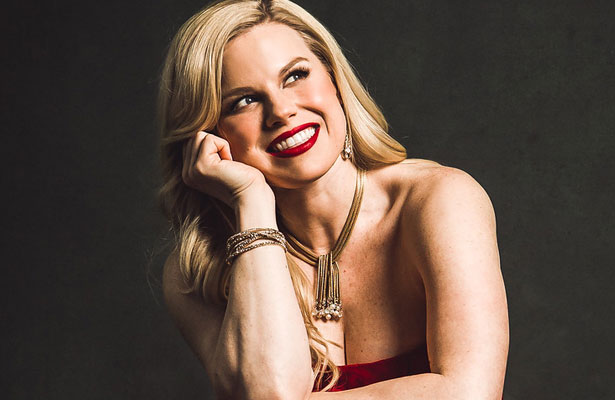 Megan Hilty – October 21
Actress and singer Megan Hilty returns to the Cabaret series this October. Hilty starred as Ivy Lynn on NBC's Smash, as well as in Wicked, 9 to 5 and Noises Off on Broadway. Her powerhouse vocals are sure to make for an entertaining evening.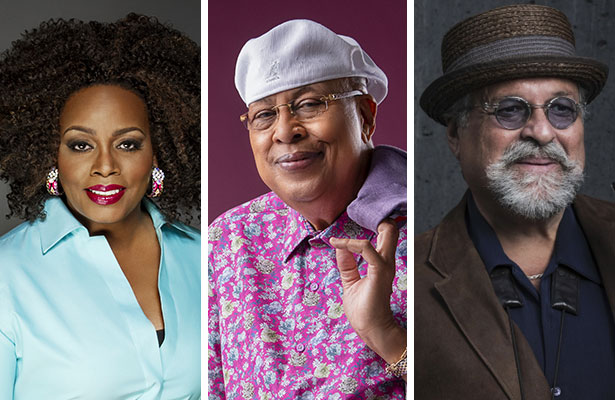 Duets – October 22
Jazz lovers won't want to miss a memorable evening of piano duets with three Grammy award-winning jazz greats. Dianne Reeves brings her immense repertoire and vocals, joining influential Afro-Cuban jazz pianist-composer-arranger Chucho Valdés and legendary saxophonist Joe Lovano.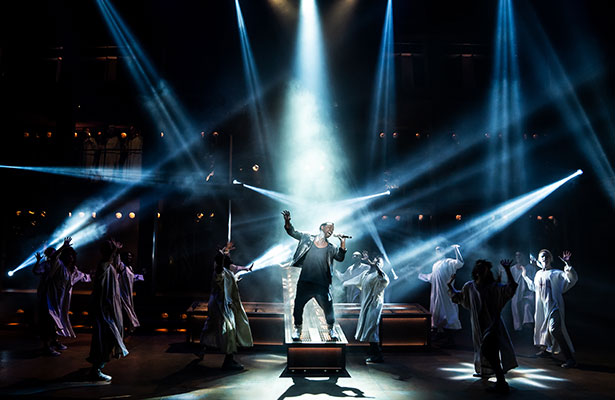 Jesus Christ Superstar – November 9
Jesus Christ Superstar marks the return of Broadway to Orange County. Called an "an adrenaline-pumping production" by The New York Times, this production reinvents the iconic Billboard award-winning score. Music by Andrew Lloyd Webber and lyrics by Tim Rice.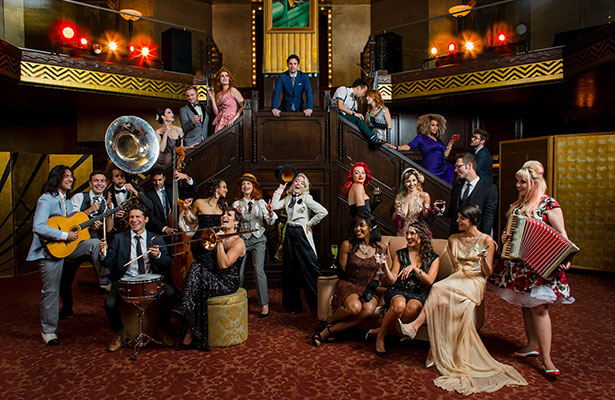 Postmodern Jukebox – November 18
Scott Bradlee's Postmodern Jukebox puts a classical twist on modern hits. The ensemble of singers and musicians brings their thrilling live show to Costa Mesa as part of The Grand Reopening Tour. (Fans of the Bridgerton score will definitely want to check this concert out!)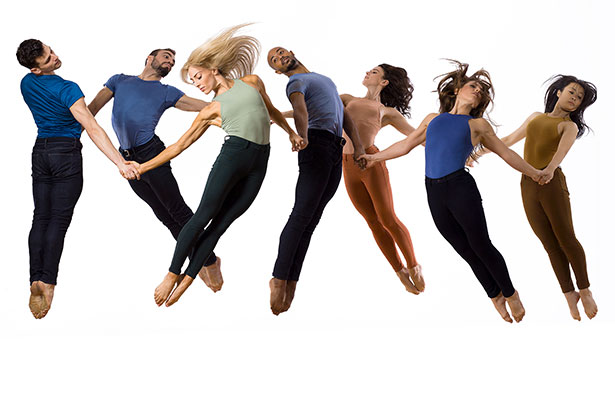 Parsons Dance Company – November 20
Internationally acclaimed Parsons Dance Company makes their Segerstrom Center for the Arts debut this November. Their athletic style, exuberant performances and innovative choreography make Parsons Dance one of the leading modern/contemporary dance companies.
Upcoming Broadway Shows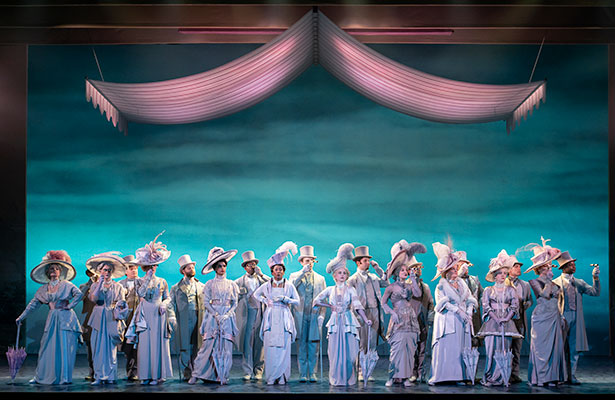 My Fair Lady
The Broadway series kicks off in January with My Fair Lady January 11-23. The new production from director Bartlett Sher features classic songs such as "I Could Have Danced All Night," "Wouldn't It Be Loverly" and "The Rain in Spain" from Lerner and Loewe. Join Eliza Doolittle and Henry Higgins in this retelling of Pygmalion.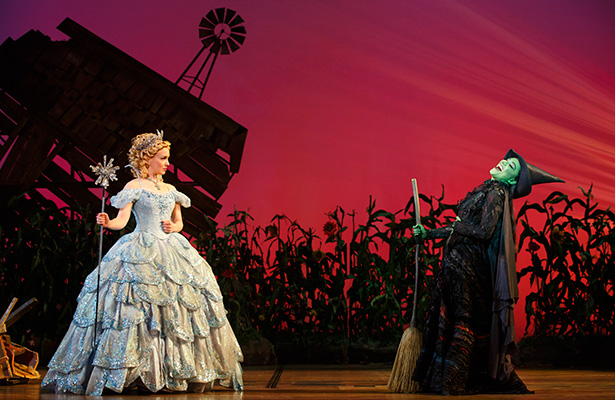 Wicked
Broadway blockbuster Wicked returns to February 9 – March 6. Travel to the land of Oz for the story of what happens before Dorothy drops in. Wicked has won more than 100 international awards. Music by Stephen Schwartz includes "Popular," "For Good" and "Defying Gravity."

Segerstrom Center for the Arts series tickets, including Broadway shows, Cabaret, Jazz and more, can be found here. For a full listing of events in Costa Mesa, visit our calendar.
Comments Off on Broadway Shows and Concerts Coming to Costa Mesa
Posted in Events, Music & Art, Play
Don't miss the award-winning lineup of arts and theater this spring in Costa Mesa! Segerstrom Center for the Arts is located in Orange County's arts and theater district, with a schedule of some of the best Broadway and stage performances in the country. Visitors will find shows or concerts most every weekend throughout the spring season in one of four theaters on the campus conveniently located in the city of Costa Mesa.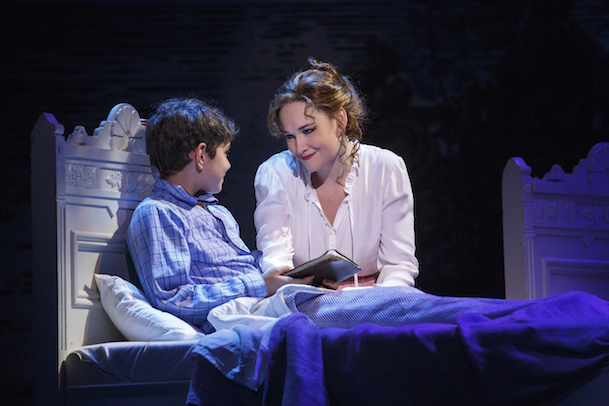 Whether you're a theatergoer who enjoys the latest Broadway performance, someone who seeks cultural experiences in symphony or opera, or an upbeat concert is what you live for, the performers at Segerstrom Center for the Arts offer something for everyone. If you haven't already, start planning your next (or maybe your first!) visit to Orange County's theater, because tickets to these shows will go fast.
The Academy Award® winning film Finding Neverland comes to life on stage for the first time and tells the story about how Peter became Pan. Performances now through April 2.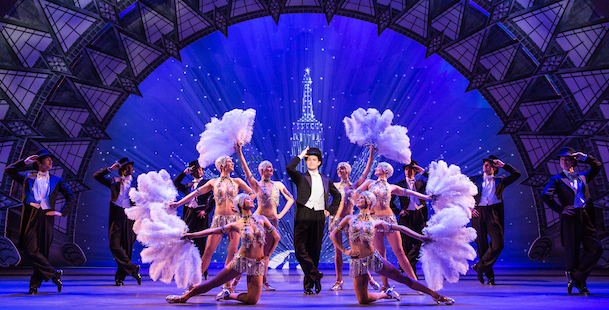 An American in Paris, the four-time Tony Award®-winning musical about an American soldier and a mysterious French girl will also make its Orange County debut April 25 – May 7, 2017.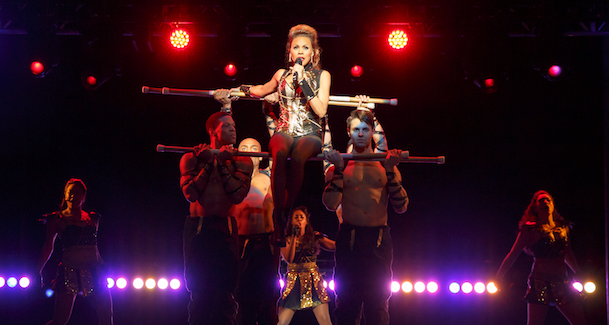 If you loved the Oscar®-nominated Warner Bros. film The Bodyguard, revisit the love story of the superstar and her bodyguard along with some of the biggest selling songs like "I Will Always Love You." Starring Grammy® Award nominee and R&B Superstar Deborah Cox, the Broadway performance runs May 30 – June 11 at Segerstrom Hall.
Kids looking to be entertained this spring will find interactive events during the children and family theater programming offered by Segerstrom Center for the Arts.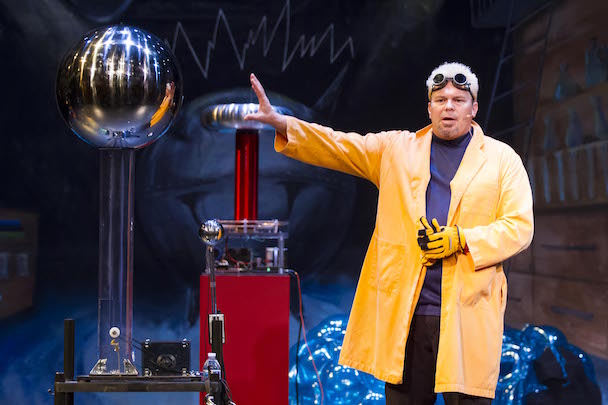 Doktor Kaboom: LIVE WIRE! is a one-man show combining the creativity of theater arts with the wonders of science exploration. Doctor Kaboom uses his comedic personality to entertain while demonstrating mostly successful science experiments for this audience. It's educational and entertaining. Tickets are on sale for April 1 and 2, 2017.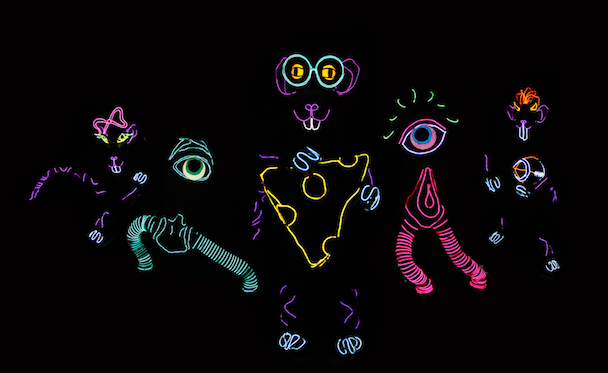 Marvin, a mouse, longs to be the "cool" rat and wants to adventure to the moon to show that he too can be a hero. Through dance, puppetry and 3D theatricals, this performance of Moon Mouse: A Space Odyssey demonstrates how everyone can celebrate their differences without being bullied. Performances are April 22 and 23.
Show attendees are encouraged to arrive an hour before the performance time to experience free creative activities.
With an already highly applauded schedule of performances this theater season, the performing arts scene is going to continue to heat up in Costa Mesa. Its no rumor, Hamilton the Musical, which dominated the Tony Awards in 2016, is headed to Orange County for the 2017-18 season. We can't wait!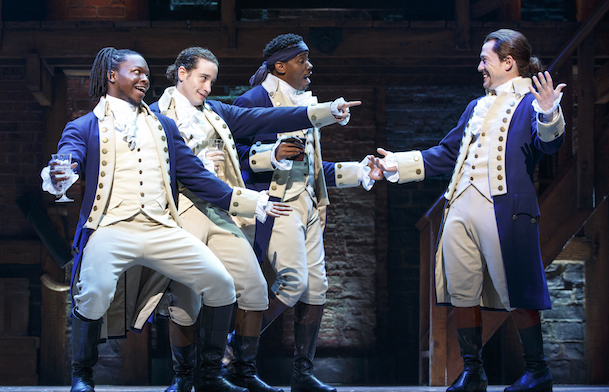 But, until those tickets go on sale, there are plenty of popular Broadway and theater performances to enjoy this spring.
Comments Off on On Stage this Spring in Orange County
Posted in Events, Misc, Music & Art
The yellow brick road passes through the City of the Arts as one of the most beloved Broadway musicals of all time, The Wizard of Oz, returns to Segerstrom Center for the Arts with performances beginning February 11, 2014.
Comments Off on The Wizard of Oz at Segerstrom Center for the Arts
Posted in Music & Art, Play
One of the most beloved Broadway musicals of all time, Evita, returns to Segerstrom Center for the Arts in Costa Mesa.  The Tony® Award winning show by Tim Rice and Andrew Lloyd Webber tells the incredible true story of Eva Perón and her rise from the underprivileged streets of Argentina to the presidential mansion as the first lady.
Comments Off on Evita at Segerstrom Center for the Arts
Posted in Events, Locals, Music & Art, Play
The 2013-14 Season at Segerstrom Center for the Arts brings the power of live performances to the stage in Costa Mesa. As the leading performing arts venue in Orange County, SCFTA features Broadway hits, acclaimed musicians, international dance troupes, family friendly productions and much more.
Last night, season ticket holders, group buyers and members of the media were invited to a special preview of the upcoming season's productions.  Bob Bucci, EVP of Marketing of Broadway Across America, hosted the event and set the tone for the night by wearing a cupcake costume!  SCFTA Executive Vice President Judy Morr also assisted in hosting duties, although she left the sweets-inspired wardrobe to Bucci.
Comments Off on Segerstrom Center for the Arts 2013-2014 Season Preview
Posted in Events, Misc, Music & Art, News, Play