Travel Costa Mesa Blog
Posts Tagged 'Chocolate'
It's almost time for the most romantic day of the year! With Valentine's Day falling mid-week this year, local restaurants and hotels are offering menus to allow you to extend the celebration by spending the weekend in Costa Mesa beginning February 10.
Whether you are planning to treat your sweetheart to a nice dinner out, a weekend away, or you're looking for just the right gesture to show you care, Costa Mesa is your one-stop destination for exclusive gift ideas, Valentine's Day menus and some great hotel deals to make getting away easy and memorable.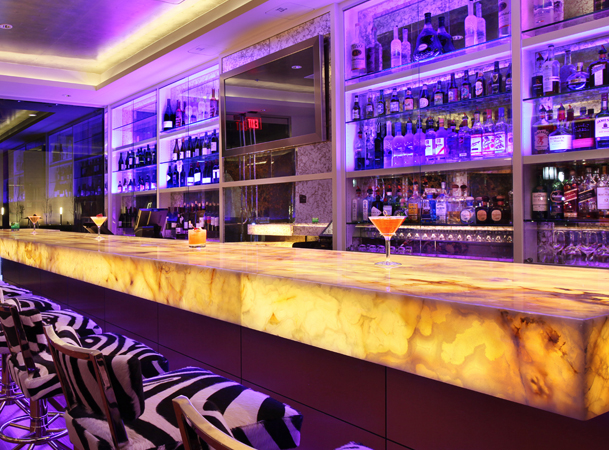 Silver Trumpet Restaurant and Bar at Avenue of the Arts – a Tribute Portfolio Hotel will offer a four-course prix fixe menu including baked brie; a pink cauliflower soup or heirloom salad, followed by a selection of entrees like a 10 oz. lobster tail, New York prime steak or wild mushroom risotto; and chocolate beignets for dessert. Guests will also enjoy a complimentary champagne toast. This menu is available for $75 per person on Friday, February 10 and Saturday, February 11 from 5 to 10 p.m. Reservations can be made through Opentable. To complete a romantic evening, check out the Kiss and Tell package being offered by Avenue of the Arts.
Le Chateau Garden Bistro, located at Ayres Hotel & Suites, is offering a full à la carte or prix fixe dinner menu. Start with Le Chateau's signature lobster bisque and end with their chocolate lava cake or a heart-shaped red velvet cake. This dinner menu is available from 5 to 10 p.m. for $47 per person beginning February 10 through Tuesday, February 14. Call 714.549.0300 ex. 407 for reservations. Ayres Hotel & Suites also has a variety of special weekend packages.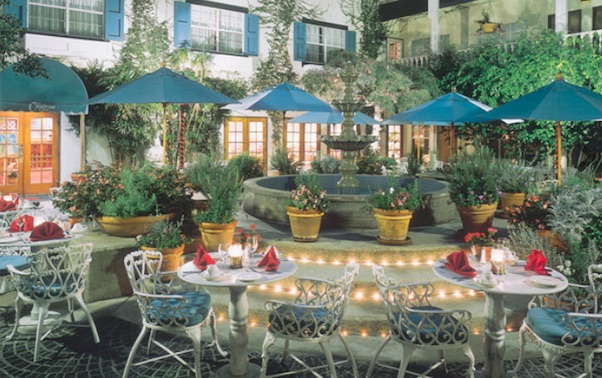 ENTERTAINMENT
Segerstrom Center for the Arts has a weekend lineup making for a perfect date night.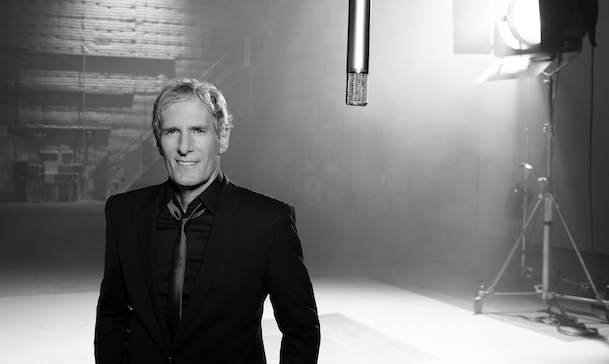 Michael Bolton, the Grammy-award winning legendary singer, will perform a medley of his greatest hits on February 10 and 11 at the Renée and Henry Segerstrom Concert Hall.
Actress, producer and Broadway star Rita Wilson is joined by talented songwriters Billy Steinberg, Holly Knight and Desmond Child on February 10 for an intimate evening performing and sharing the stories behind their music.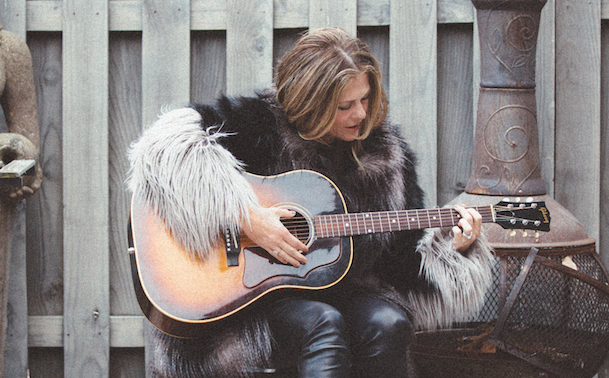 WEEKEND AND VALENTINE'S DAY DINNER SPECIALS
Habana offers a decadent Valentine's Day menu and entertainment with special dishes like grilled filet mignon with Dungeness crab Béarnaise, fried yucca, and watercress salad. Live music and the special menu will be available February 11 to 14 from 5:30 p.m. to 12 a.m. Enjoy one of Open Table's top 100 best al fresco dining spots in the U.S. Make reservations by calling 714-556-0176.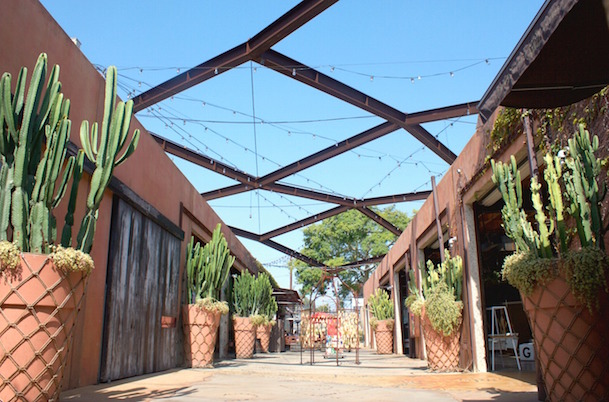 One of Costa Mesa's top Indian restaurants offers a three-course prix fixe menu including an appetizer or choice of gourmet salad; a selection of entrées including their own Khyber Nectar (lamb shank aphrodisiac) and a selection of sweet desserts. This menu is available from February 10 to 14 beginning at 5:30 p.m. each evening for $39 per person. Make reservations on Opentable.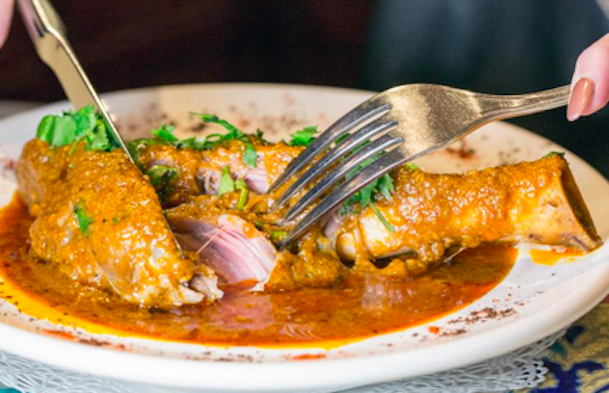 Open for an exclusive dining experience Valentine's Eve, guests will enjoy complimentary Veuve Clicquot Yellow Label champagne, alongside chocolate-covered strawberries to celebrate the occasion. This offer is available on February 13. Make reservations online or by calling 714.432.1140.
VALENTINE'S DAY, FEBRUARY 14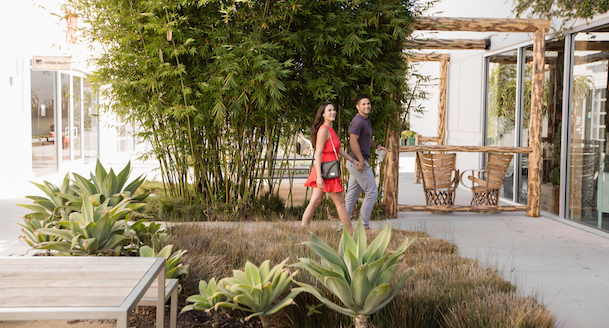 Take your romantic dinner up a notch by participating in a hands-on cooking class at Bistro Papillote. You and your loved one will work together to create a Valentine chocolate dinner that's sure to set the mood for a romantic evening! You'll prepare pepper-crusted filet mignon and chocolate port wine sauce, fig and Stilton salad with port vinaigrette, potatoes sautéed in duck fat and a beautiful flourless chocolate torte for dessert. The price is $225 per couple and includes one bottle of Blanc de Blanc sparkling wine. The cooking class begins at 6:00 p.m., with the sitdown dinner to follow. For more information and to reserve your spot, please call 714-697-1707.
Offering a special appetizer menu as well as a nine-course prix fixe menu this Valentine's Day, guests will enjoy an appetizer selection that includes Ishiyaki Wagyu beef, miso-marinated lamb chops, seared scallops with black truffle, Kumamoto oysters, abalone and more. The prix-fixe menus include live spot prawn carpaccio with uni & caviar, foie gras steak, grilled Chilean sea bass and much more. The nine-course pre-fixe menu is $125 per person and includes Australian Wagyu; for $150 per person the nine-course menu includes Japanese Wagyu. Appetizers are priced per selection. This exclusive event is on Tuesday February 14, from 5:00 p.m. to 9:00 p.m. For reservations please call 714.850.0880.
Enjoy the fresh, vibrant flavors of the Mediterranean this Valentine's Day at Mezzet. In addition to the à la carte menu, a special four-course menu will be available. Begin with an appetizer sampler followed by an arugula salad. Entrée choices include chicken scaloppini or grilled salmon. For dessert, a decadent heart-shaped chocolate cake with coffee will be served. Two glasses of champagne and a red rose for the ladies will also be part of the prix-fixe menu for $55 per person; À la carte prices vary per selection. Enjoy this Valentine's Day dinner at Mezzet (exclusive of tax and gratuity) Tuesday February 14, 2017, from 11 a.m. to 9 p.m. For reservations please call 714.540.3365.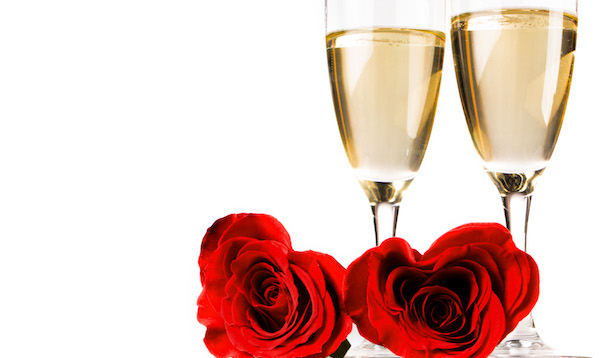 Vaca by Amar Santana is offering their full menu, with some extra special Valentine's Day items like seafood-stuffed squid ink canelon and their rum raisin ice cream with peanut chocolate crunch and caramel peanuts. Dinner service is on February 14 from 5 to 10:30 p.m. Make reservations or call 714.463.6060.
Offering three different tasting menus, guests can choose the Original, Vegetarian or Vegan Tasting Menu, each four courses and served with wine pairings. This special menu is offered on February 14 beginning at 5 p.m. Reservations are required and can be made calling 714.545.1411.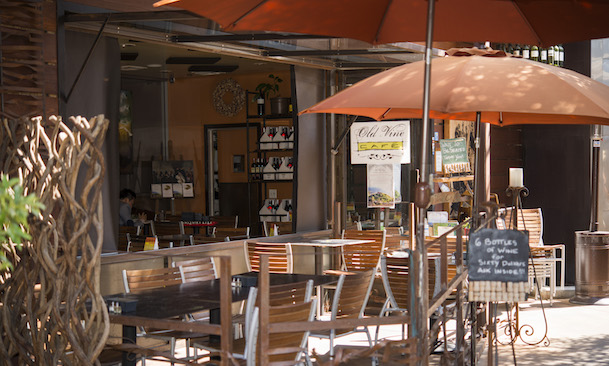 For Valentine's Day, Pueblo will be doing an "Elige Tu Aventura" (Choose your Own Adventure) dinner, where each guest will have a list of 15 specially curated tapas for only that evening. Each table will have an option to freely order the items à la carte, as a combination of 5 or 9 items, or El Mundo, which is all of the above! The last option works beautifully for parties with 5 or more guests. The more a table orders, the better the value received. To make your reservation, please call 714.340-5775.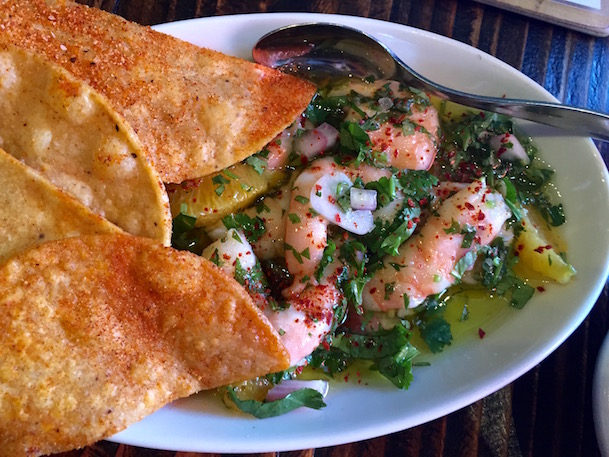 Enjoy a holiday three-course menu, which includes an appetizer, entree and dessert featuring Darya's most popular dishes. Live music by Amir will be featured throughout the evening. Pick one of two seating times on February 14 with two seating times. The first seating is from 5 to 7 p.m. and the second seating is from 7 p.m. to close. This dinner is $79 per person exclusive of tax and gratuity. Advanced reservations are required. 714.557.6600.
FOR A SWEET TREAT OR A NIGHT CAP…
Try Black Market Bakery at The CAMP for a delicious variety of baked goods, chocolates and their "Drunk in Love" cheesecake.
Popbar, a concept founded in New York, serves up frozen treats on a stick in a variety of blends including gelato and sorbet. With flavors like chocolate, vanilla, banana, mint or passion fruit, the all-natural Italian treat comes in a variety of flavors and can be customized with a variety of dips and toppings.
RUIN Bar: Cat Lady (and Gentlemen) Anti-Valentine's Day Celebration February 10 from 6 p.m. to 1 a.m. Enjoy anti-Valentine's Day house drink specials, knitting, movies and more!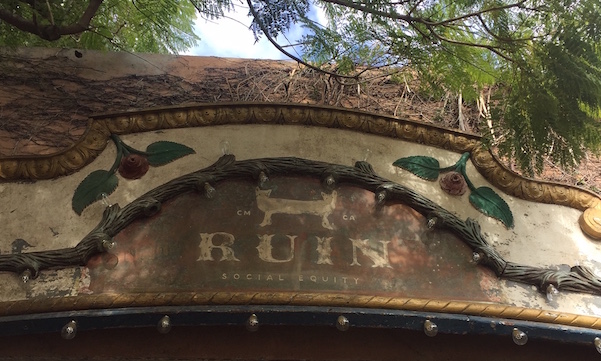 Love is sweet at Sugarfina! Fill your own customized XOXO bento box with festive chocolates and gummies including  "Love You a Bunch" rosé roses imported from Germany, "You're a Catch" Swedish fish imported from Sweden, "I Pine for You" Parisian pineapples imported from France, "Kiss Me" sugar lips from the USA and other domestic and imported goodies. Prices vary per selection. Sugarfina is located on the first floor between the Jewel and Carousel courts.
Enjoy a special heart-shaped shortbread cookie and espresso beverage at Antonello Espresso Café. Antonello Espresso Café is located on Level 2, Carousel Court.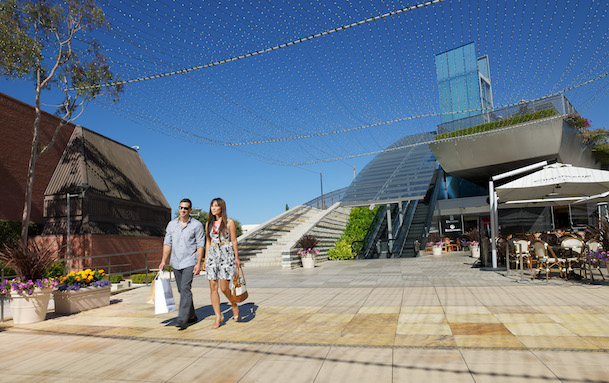 Champagne French Bakery Café helps you say "I love you" with heart-shaped sugar cookies, chocolate dipped strawberries or heart-shaped cakes. Valentine's Day specials will be available from February 1-14. Call for availability. Champagne is located on Level 1 of the Crate and Barrel Wing.
Stop by ST Pâtisserie Chocolat, Chef Stéphane Tréand's elegant pastry shop in The OC Mix courtyard. Not only will you find lots of chocolate for this Valentine's Day, but the selection of macarons will entice you to buy one of their specialty variety gift boxes. And, while wandering around SoCo Collection, stop into Restaurant Marin for made-from-scratch desserts including their amazing "cake-of-the-day" special!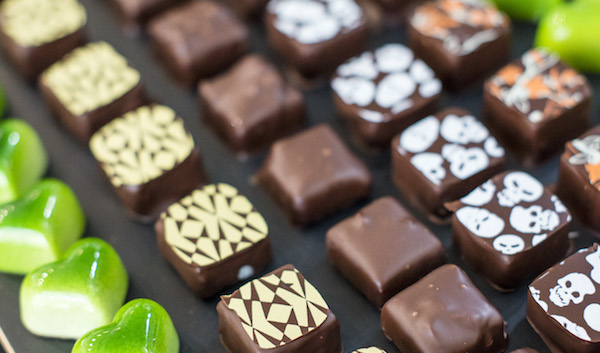 Enjoy! XOXO
Comments Off on Make Valentine's Day into a Weekend Away
The 2013 OC Fair is one of the most anticipated summer events in Orange County. After one week of concerts, rides, games and more, OC Fair season is in full swing. The Fair started off with a bang, offering guests free parking and admission during the opening hour. We took advantage to scout out what type of food we'll be going back for.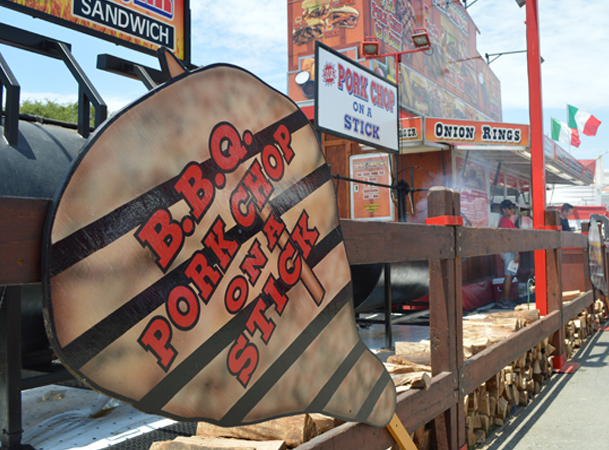 Comments Off on 2013 OC Fair Food
Costa Mesa is home to an abundance of Orange County's top restaurants and bakeries. However, the city of the arts' food scene is about to get much sweeter with the addition of Valenza Chocolatier.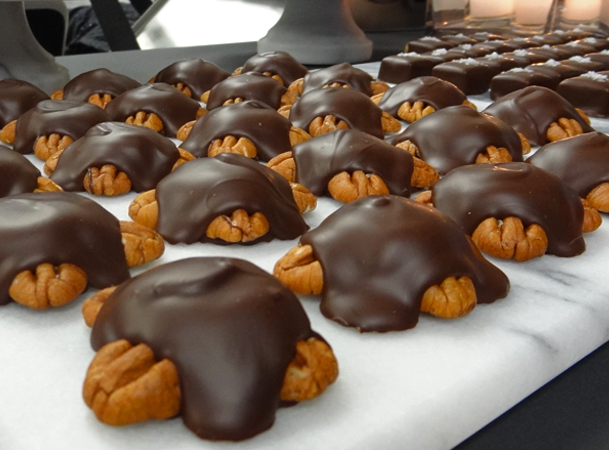 Comments Off on Valenza Chocolatier Tasting in Costa Mesa