Travel Costa Mesa Blog
Posts Tagged 'cocktails'
Fireside Tavern at the Crowne Plaza Costa Mesa Orange County offers guests a warm, inviting atmosphere with a wide selection of wines, craft beer and cocktails as well as a menu full of American contemporary gastropub cuisine from acclaimed chef Scott Brandon.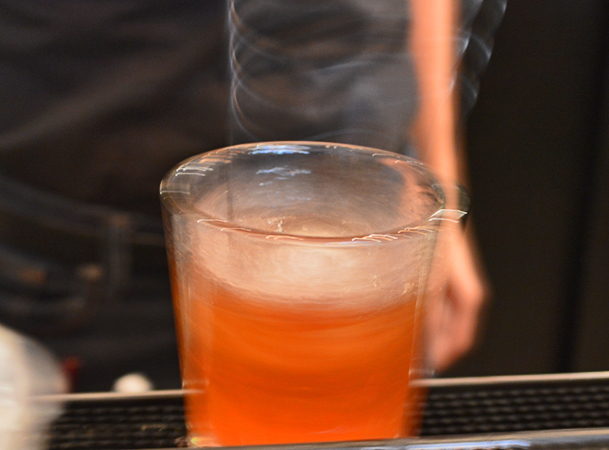 Read More
Comments Off on Fireside Tavern at Crowne Plaza Costa Mesa Orange County
Posted in Food
Costa Mesa 55 Tavern + Bowl opens to the public tonight as the latest addition to the new-look Triangle.  Last night, we were able to get a preview inside Tavern + Bowl to sample the food, drinks and pristine bowling lanes.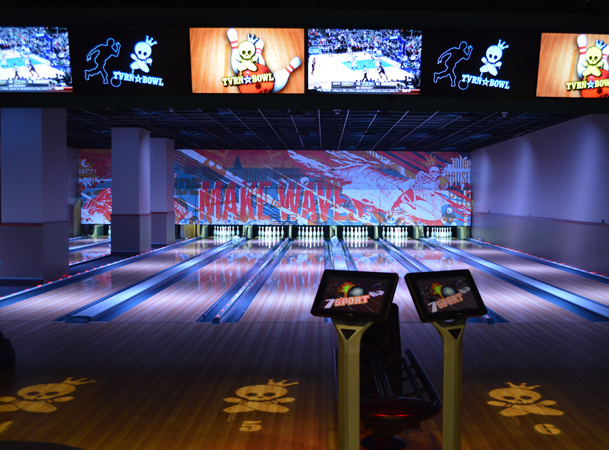 Comments Off on Costa Mesa 55 Tavern + Bowl Preview
Craft cocktail lovers rejoice because The Mixing Glass, OC's first specialty cocktail retail store is now open in Costa Mesa.  With an array of quality tools, vintage barware and specialty bitters, syrups and more, every aspiring cocktail aficionado in Southern California can get all of the gear they need to hone and perfect their craft (cocktails) at home.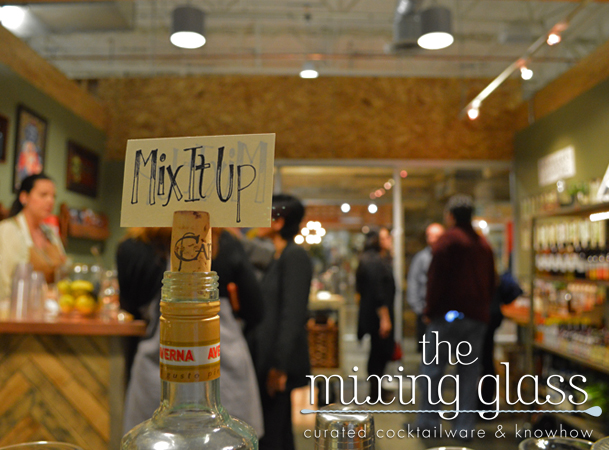 Comments Off on The Mixing Glass Opening at The OC Mix in Costa Mesa
Noguchi Garden in Costa Mesa was the scene for PigOut 2.0 – a celebration of all things pork.  A collection of Orange County's most talented chefs and mixologists from top dining destinations were present to create delicious pork dishes and crafted cocktails.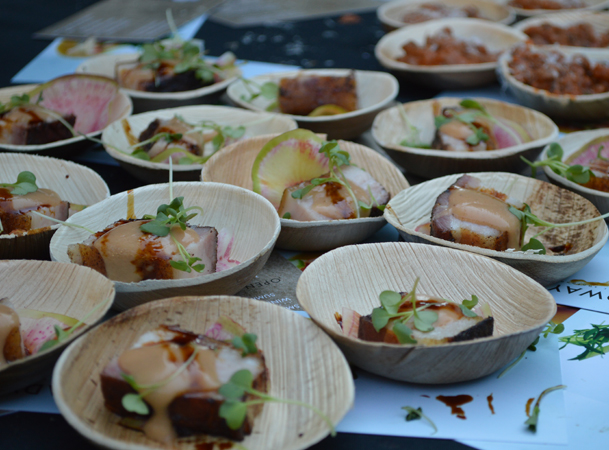 Comments Off on PigOut 2.0 in Costa Mesa
As the newest restaurant at the OC Mix in the SoCo Collection in Costa Mesa, Arc Restaurant serves contemporary American dishes from a wood-burning oven.  With the straightforward idea of "Food & Libations," Arc produces mouth-watering contemporary American fare and cocktails made from their "scratch" bar.  There are also several unique craft beers to choose from.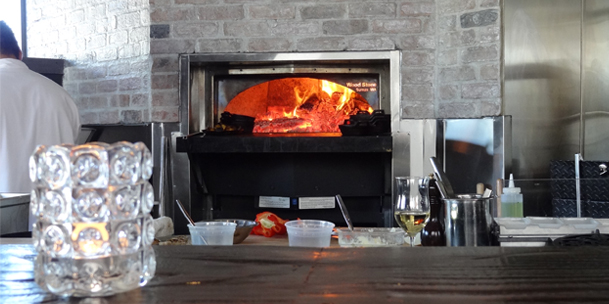 The décor inside Arc is simple and clean with wood, dark colors and cast-iron motifs throughout with seating in booths and at the large bar. The centerpiece, of course, is the wood-burning oven. Read More
Comments Off on Arc Restaurant Review: Food & Libations in Costa Mesa