Travel Costa Mesa Blog
Posts Tagged 'Costa Mesa Events'
The seasons may technically be changing, but fortunately for you Southern California's sunshine and relaxation aren't going anywhere. Now is the perfect time to take advantage of everything that Orange County has to offer. To get you started, here's a look at seven great things to do this fall in Costa Mesa.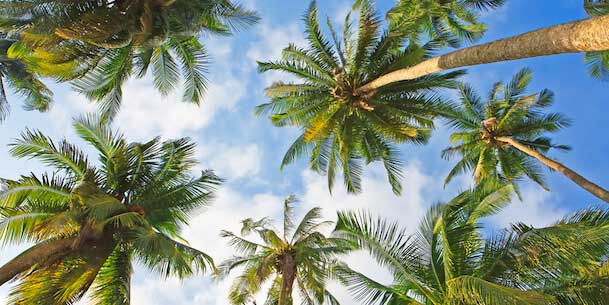 Comments Off on 7 Great Things to do This Fall in Costa Mesa
Posted in Play
Celebrate the Season with Holiday Events around Orange County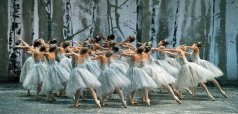 Have you already filled your calendar with holiday events? Or does the word 'holiday' make you cringe and you can't believe it's that time of year again? So often the holidays are hectic, even stressful, and the thought of preparing a feast for a dozen people (or more) may be a bit daunting. If kids are involved, they will likely be out of school for a few weeks and looking for holiday events to keep busy? No matter what your mindset this time of year, the signs are everywhere…the holidays are upon us!
To help you plan for an enjoyable holiday season, whether it be with extended family, friends or just your immediate group of close pals, Costa Mesa has a lineup of holiday events and dining experiences to help you make the best of America's biggest feasting holidays, along with activities and entertainment to get you in the holiday spirit. And, it's easy to get to Costa Mesa by car, plane or train.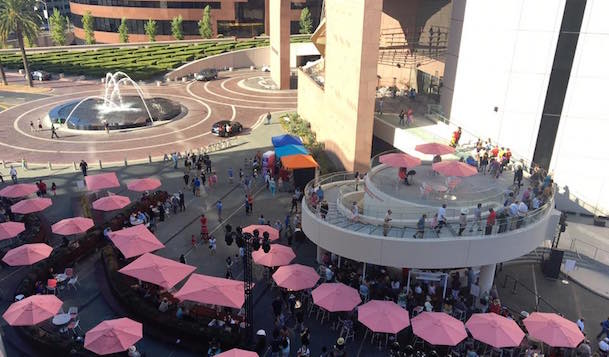 Take a Break and a Weekend Escape
We're not suggesting you skip out on the holidays, unless you want to, but with a few school and work holidays here and there, why not take a break from the norm and get away for a few days this holiday season? Costa Mesa has some of the best shopping in the world at South Coast Plaza. With 250 stores ranging from designer boutiques to department stores, it's the perfect place to cross a few things off your list. Or, treat yourself to a little something, because we all deserve to indulge in ourselves once in a while. With a full calendar of holiday events scheduled at Segerstrom Center for the Arts, its the perfect time to experience all that Costa Mesa and The City of the Arts™ has to offer.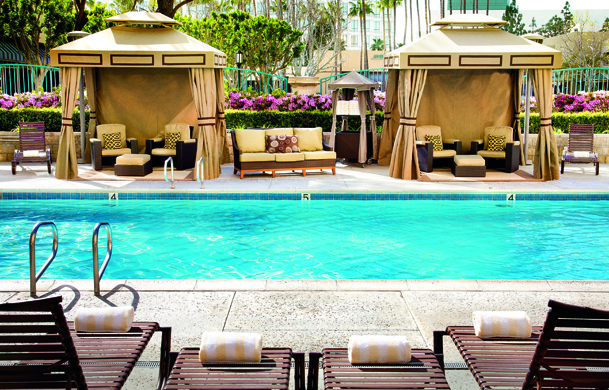 Costa Mesa's wide variety of hotel brands including Westin, Hilton, Holiday Inn and Marriott are ready to welcome you with special Costa Mesa hotel deals.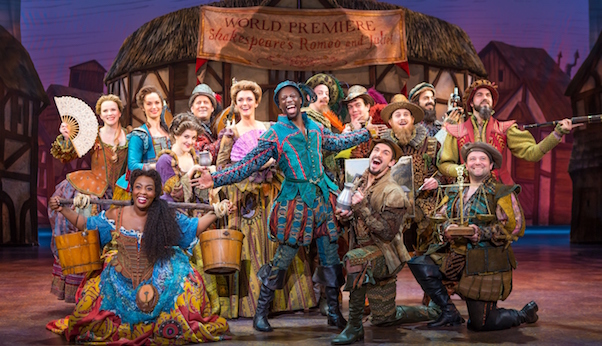 Tango Party on the Plaza and Broadway Season Begins November 7
With the recent opening of the Julianne and George Argyros Plaza at Segerstrom Center for the Arts, there are activities and entertainment most every night of the week in Orange County's theater district. Kicking off the Broadway Season, Something Rotten! begins a two-week run on November 7. Pre-show activities will take place beginning at 6:30 p.m. and are free to the community, as well as theatergoers. Experience Center 360 Café and enjoy activities like free Tango Lessons and lively theatrical performances on The Argyros Plaza from 6:30 – 7:30 p.m. A full schedule of pre-show and theater performances at Segerstrom Center for the Arts is now available, including Journey to Oz, The Nutcracker and Mannheim Steamroller.
VETERANS DAY WEEKEND EVENTS
The annual Sugar Plum Arts & Craft Festival returns to Costa Mesa November 9 through 11. This is a great place to start shopping for holiday decorations and unique gifts for friends and family. Kick off a long weekend in Costa Mesa browsing hundreds of holiday-themed booths at OC Fair & Event Center!

ARTventure, November 10 and 11
A two-day juried exhibition of art, ARTventure, makes its third annual appearance at Design Within Reach at SOCO and The OC Mix in Costa Mesa. ARTventure is a fusion of the arts and entertainment, showcasing the work of local Orange County artists. ARTVenture brings true meaning to the reason Costa Mesa is the "City of the Arts." The artwork will be displayed in a state-of-the-art showroom and will be paired with live entertainment in musical, theatrical, literary and culinary form. Participants in this event include Segerstrom Center for the Arts, Bistro Papillote, Greenleaf Gourmet Chopshop, Costa Mesa Ceramics, Chuck Jones Center for Creativity, Farrow and Ball and Inspired Art & Wine.
Whether you're an artist yourself or a patron of the arts, all creative minds are welcome. This two-day event makes for a great opportunity to stay and play in Costa Mesa for the long Veterans Day weekend. A special discount for ARTventure attendees is available through the Hilton Costa Mesa. Or stay two-nights and receive $100 certificate to shop at South Coast Plaza.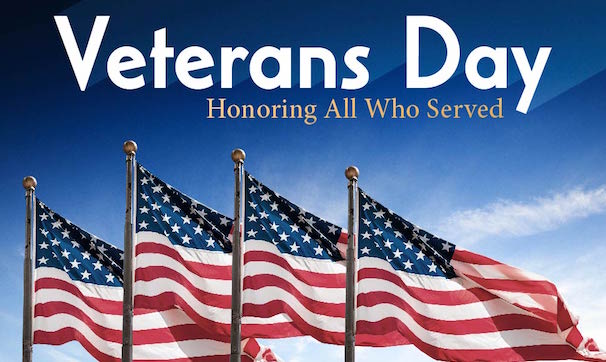 Salute to our Veterans: Veterans Day, November 11
The 2nd Annual Center Salutes our Veterans will take place in the new Julianne and George Argyros Plaza at Segerstrom Center for the Arts beginning at 10:45 a.m. A presentation of colors and the National Anthem will kick of the family celebration, at 10:45 a.m. Then, the community is invited to help create care packages for active military, while listening to the sounds LA Muses, The Fresh Rhythm, Patriot Band Ensemble and listen to stories from veterans. Food and drinks are available onsite at the new Center 360 Café and the event goes until 2 p.m.
A free family event to honor the veterans and heroes is scheduled to take place at Heroes Hall at OC Fair & Event Center from 10 a.m. to 2 p.m. on November 11. Visitors can explore a Vietnam-era helicopter; military vehicles and more than 70 exhibit booths. A complimentary lunch for all attendees is included along with entertainment such as military reenactments, the Swing Cats band with swing dancers and the Pacific Symphony Brass Quintet and more. Get the kids involved on this important holiday with a special postcard project and donating goods for a food drive. Heroes Hall is also featuring a new exhibit titled 'Operation Iraqi Freedom' by Kimberly Millett.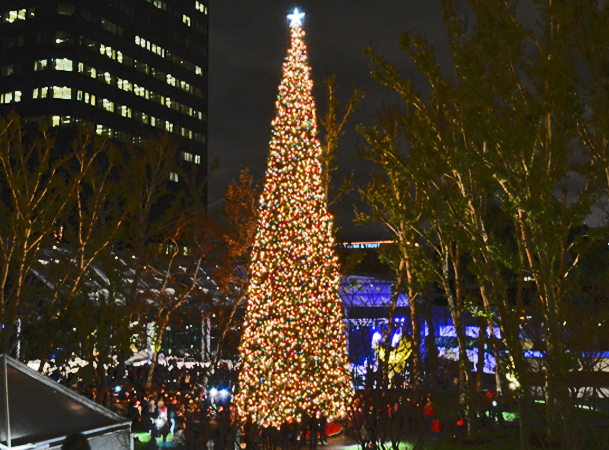 To start the celebration of the 2017 holiday season, South Coast Plaza will light its 96-foot fir tree at Town Center Park (across from The Westin South Coast Plaza) at 6:30 p.m. on November 16. Enjoy a musical performance by Orange County's School of the Arts, a visit with Santa and refreshments. Stay through the weekend and take in a Broadway show at Segerstrom Center for the Arts, enjoy dinner at nearby uber-hot Spanish restaurant Vaca by "Top Chef" alum Amar Santana, and enjoy pre-show entertainment in the arts plaza.
Holiday Performances and Snowfall on The Argyros Plaza
A month-long performance of A Christmas Carol begins the Friday after Thanksgiving, November 24, at South Coast Repertory. A week later, a magical Nutcracker comes alive inside Segerstrom Hall, and forecasters are predicting snow on The Argyros Plaza as the sights and sounds of holiday traditions come to Segerstrom Center for the Arts in a Holidays Around the World celebration from December 7 – 17.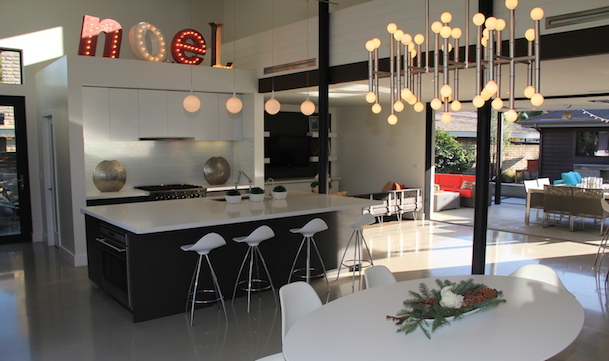 Costa Mesa Home Tour
The 4th Annual Costa Mesa Home Tour takes place on Thursday, December 7 from 3-7 p.m. Guests on the tour will visit homes throughout Costa Mesa that are decorated for the holidays by some of the top Orange County designers. Following the tour, enjoy a reception with musical performances and holiday shopping at Pottery Barn in South Coast Plaza. Tickets for this annual event help support Arts & Science education and Heroes Hall, Orange County's only veterans museum.
Veterans, military families, first responders & teachers can buy one ticket and receive an additional ticket at no cost.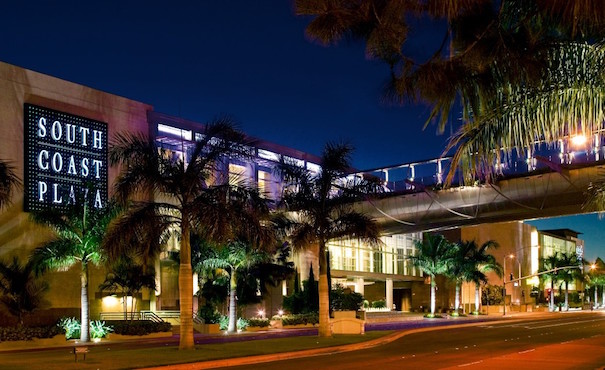 Reindeer Sightings and Visits with Santa
All during this time, California's largest shopping destination, South Coast Plaza, transforms into a winter wonderland to embrace the avid holiday shoppers and enhance the experience for visitors. Children will love the opportunity to ride a reindeer on the holiday carousel; visit Santa's Workshop and capture some photos with the beautiful wintery backdrop of mountains and snow created inside South Coast Plaza.
Spend a few days in Costa Mesa and make lasting holiday memories. See the full calendar of events with entertainment for couples, friends and families.
Comments Off on Holiday Events in Orange County
Posted in Misc
A Fire-and-Ash Wine Dinner at Centennial Farm will take place Saturday, November 4, 2017 in the Red Barn at the OC Fair & Event Center.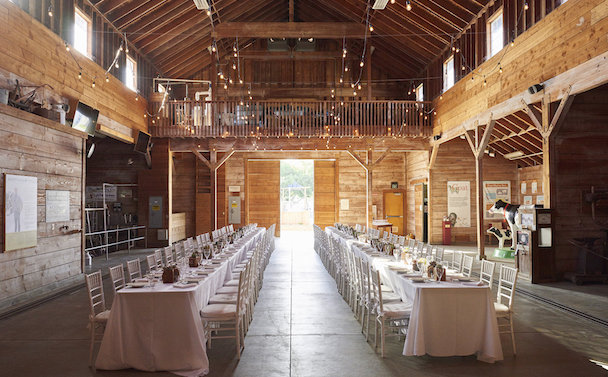 This farm-to-fork dining experience is just one example of how Costa Mesa continues to become a culinary destination where award-winning chefs and popular restaurants are opening on the regular in this Orange County hot spot. Restaurants like Old Vine, Taco Maria and Vaca are not only serving up some of the freshest dishes with both locally sourced and high-quality imported ingredients; they are creating experiences that have foodies coming back time and again. In just a short time, "Top Chef:All Stars" alum from Bravo TV, Richard Blais, will join the trending foodie movement in Costa Mesa when he opens his first Orange County location of The Crack Shack.
With so much good food to choose from, how do you decide where to go when dining out? Sure, there is a time and perfect place for an intimate dinner with special people in your life, but think about the times that are most memorable with groups of friends, experiencing something new for the first time.
Specially curated dining events have become more and more popular as a way to experience great food, meet new people, learn cooking techniques and even rub elbows with the chefs behind the creative cuisine.
This is exactly what you'll find at A Fire-and-Ash Wine Dinner. It's held on a fully functioning farm inside the Red Barn at Centennial Farm in Costa Mesa. When you're there, you'll feel as though you're miles away in the middle of the country, under twinkling lights and sounds of nature.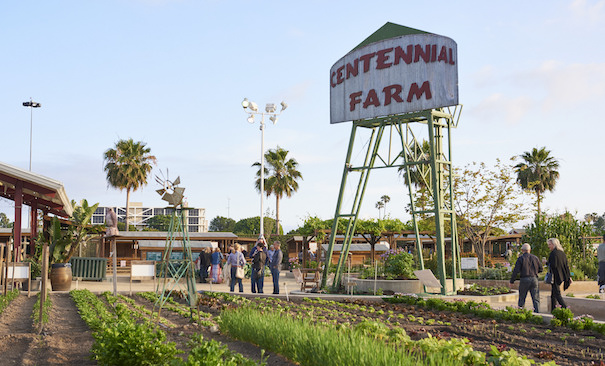 This exclusive dinner has all the components of being a talked-about Costa Mesa culinary event. Guests will be treated to a variety of sparkling wines from the Orange County Wine Society along with roasted butternut squash soup shooters, flatbreads and short rib polenta cakes for appetizers, followed by tours of Centennial Farm.
The multi-course, family-style dinner menu will feature items from California's bountiful produce and artisan meats cooked exclusively in ash over an open fire. Each course will be served with wine that perfectly complements the dish. The first course begins with a savory waffle Panzanella micro green tower; the second course includes Cornish game hens, an ash-roasted autumn squash trio and beefsteak Portobello complemented with wines from Martin Ray from Sonoma. Dessert is the third of four courses and includes a traditional dessert that is cooked over an open flame – S'mores – but in this case there is a twist on these melt-in-your-mouth, marshmallow and chocolate-stacked graham crackers. Pastry Chef Stéphane Tréand of ST Patisserie Chocolat in Costa Mesa will prepare handmade, fired, passion-toasted marshmallow and dark chocolate Bon Bons. Is your mouth watering yet? As if this wasn't enough, Mini Donuts with Affogato (shot of espresso and vanilla ice cream) will be served with Orange County Wine Society's port wine or Bailey's Chocolate Cherry.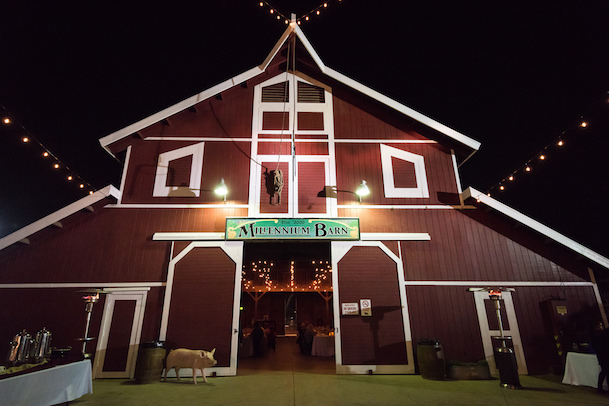 If you've been looking for the next dining experience to raise the bar on an evening with good food and friends, there is still time to be a part of this fall event. In fact, it's a great time to snag those tickets by using a discount code to save a few bucks. Read on for more details and to order your tickets. By attending this event you are helping to provide year-round educational opportunities through Centennial Farm, Heroes Hall and Imaginology community programs at OC Fair & Event Center.
Reservations for this unique dining experience are $125 per person, which includes dinner, wines, gratuity, tax and parking. As one of our neighbors, you can save $25 per ticket by using code OURBARN when purchasing tickets on Ticketmaster. Extend the weekend with hotel deals in Costa Mesa and experience events happening around this lively city.
Comments Off on A Farm-to-Fork Dining Experience in Orange County
Posted in Misc
The 4th of July holiday is the essence of summertime, a national holiday that brings family and friends together to celebrate American Independence; barbecues, pool parties and traditional fireworks displays. And the 4th of July also brings two great new events to Costa Mesa in 2017. It's the perfect spot for a long weekend getaway, staycation or quick flight to John Wayne, Orange County Airport from nearby Northern California, Phoenix, Vegas and many other cities.
The skies will light up around Orange County, as they do every year, but for the first time, Costa Mesa is an official 4th of July destination for families and friends to gather and celebrate.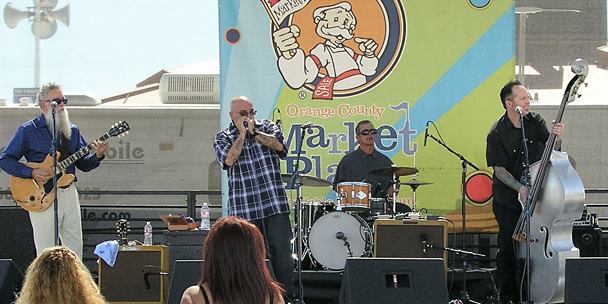 On Tuesday, July 4, 2017, the City of Costa Mesa will host a free family-focused 4th of July celebration at OC Fair & Event Center from 3 – 9 p.m. with a pyrotechnic show as the highlight of the evening. Visitors can spend the afternoon exploring Heroes Hall Museum (located at OC Fair & Event Center) between 3 and 5 p.m., followed by a variety of children and family-oriented attractions, live music and by shopping some of the popular OC Marketplace vendors. Various foods and beverages will be available for sale throughout the duration of the event.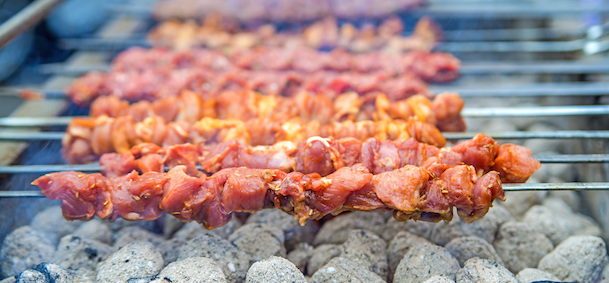 For those who have been faithful fans of the Pacific Symphony for more than 30 years, this spectacular musical event will continue for years to come, with performances at its new home in the Pacific Amphitheatre in Costa Mesa.
The 2017 Pacific Symphony SummerFest kicks off on Tuesday, July 4th with "Symphonic Springsteen: Bruce in the USA."
The concert beneath the stars is a festive way to celebrate the 4th of July with a tribute to "The Boss." Pack a picnic dinner and enjoy the concert at 8 p.m. concluding with a spectacular display of fireworks at 10 p.m. A variety of vendor options from Spectra and the award-winning caterer 24 carrots will also be onsite to serve up selections from a gourmet menu (offering simple to elaborate!) for pre-concert dining. Guests can also dine on the Pacifica Plaza pre-concert or in the seats during the performance. Ticket prices start at $25.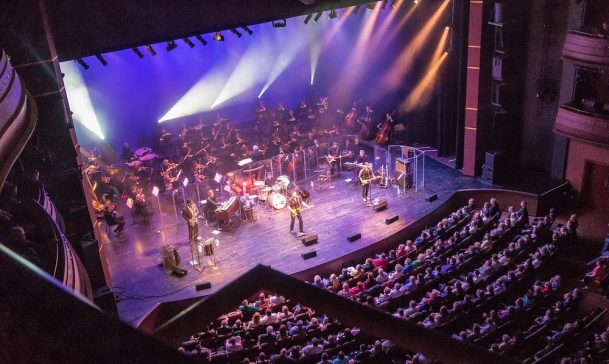 There are plenty of activities happening around Costa Mesa throughout the summer.
Costa Mesa hotels are conveniently located, many that are walkable, a short drive, or accessible by the city's free ART shuttle to popular attractions around Costa Mesa and Orange County. While visiting, check out Heroes Hall or Centennial Farm at the OC Fair & Event Center. Spend a day shopping at South Coast Plaza, or head over to a local's favorite, trendy outdoor dining space at The LAB and The CAMP, or SOCO and The OC Mix, where there is often live music, a weekend farmer's market, and kids activities. The Triangle entertainment center is a hit for the whole family with bowling, movie theaters and a diverse dining scene.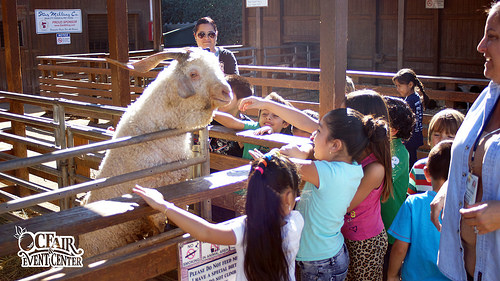 Wherever your plans may take you, be sure to include Costa Mesa on your list of places to visit.
Comments Off on Costa Mesa is Your 4th of July Getaway!
Posted in Events, Misc, Music & Art, Play
Springtime has arrived and brings great weather, beautiful blooms, and maybe a weekend escape! If you're looking for a spring break getaway with the kids, or you just want to get out and enjoy the warm weather and sunshine, head to Costa Mesa for your springtime activities. We've got a roundup of free events you won't want to miss this month, especially if a visit with the Easter Bunny is on your list.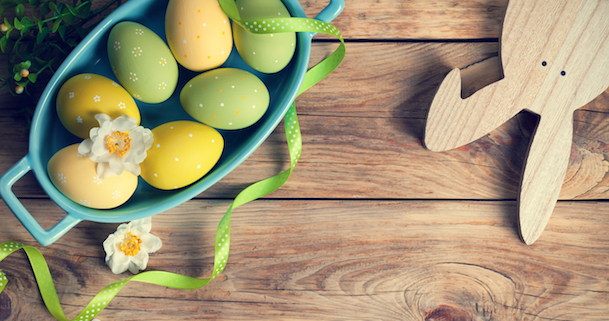 Comments Off on Springtime Family Events and Easter Brunch