Travel Costa Mesa Blog
Posts Tagged 'Dining'
We never need an excuse to seek out a delicious dish.  With so many culinary destinations, finding a great bite is easy in Costa Mesa.  From hole-in-the-walls to fine dining, there is something for everyone in the City of the Arts.
Sometimes, an ailment-inspiration comes from an obscure "food holiday."  Today just happened to be one of those days as June 25 is National Catfish Day.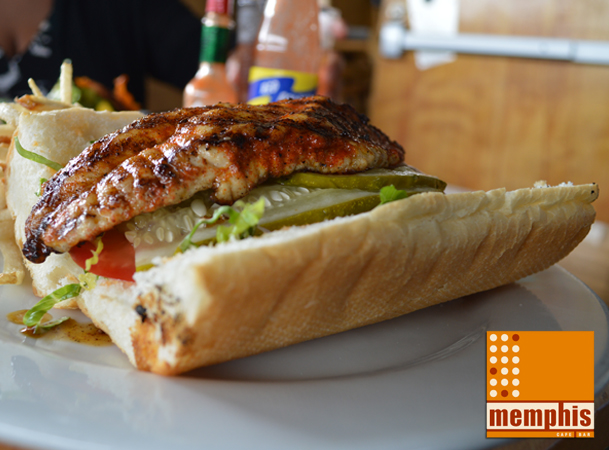 Read More
Comments Off on Celebrate National Catfish Day at Memphis Cafe
With over 250 world-class boutiques and the highest concentration of luxury retailers in the United States, South Coast Plaza certainly lives up to its moniker of an "international shopping destination."  People may flock to South Coast Plaza for designer names and an unparalleled shopping experience, but an equally impressive dining experience awaits too.
The culinary destinations range as greatly as the shops with restaurants specializing in cuisine from Italian to Asian and new American to fusion.  Although there are dozens of great restaurants to choose from, we've narrowed the list down to five must-go eateries. Read More
Comments Off on Costa Mesa Culinary Destinations: South Coast Plaza
The CAMP in Costa Mesa is unlike any other shopping center in Orange County.  Along with the cool shops and unique boutiques, the CAMP is full of great restaurants.  From coffee, bakery items and small bites to breakfast, lunch, dinner or late night cocktails, the CAMP is a must-go culinary destination for any food lover. Read More
Comments Off on Costa Mesa Culinary Destinations: The CAMP
January is national soup month.  To celebrate, you can dust off the slow cooker and create your own, or you can indulge in a steamy bowl of soup from some the best culinary offerings in the City of the Arts, Costa Mesa.
Because Costa Mesa is home to the best collection of restaurants in Orange County, there is a wide variety of cuisine and something to satisfy everybody's tastes.  Whether you prefer vegetarian or seafood, or something warm and comforting, there is a perfect soup on our list to celebrate national soup month in Costa Mesa. Read More
Comments Off on National Soup Month in Costa Mesa