Travel Costa Mesa Blog
Posts Tagged 'Disneyland'

February 16, 2018, kicks off the Year of the Dog and many celebrations of the 2018 Chinese Lunar New Year in Costa Mesa and around Orange County. Families and friends gather in many ways during this spring event to enjoy cultural traditions, parades, food festivals and entertainment. Through March 4, 2018, here's 7 fun ways to celebrate the Lunar New Year in Orange County.
With so many opportunities to celebrate, a weekend escape to OC makes it easy to visit all of the events. Costa Mesa, in the heart of Orange County, is a perfect central location to call home during Lunar New Year and many hotels offer great deals during this time.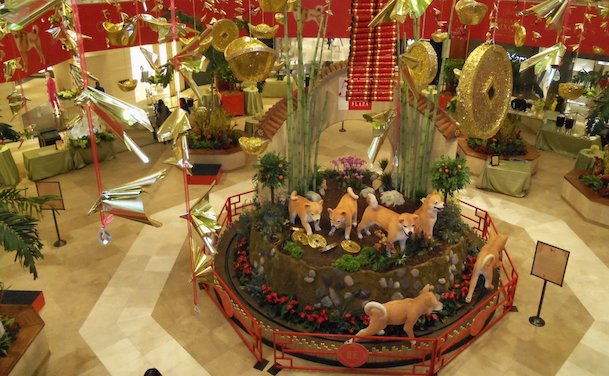 South Coast Plaza Floral Displays and Free Entertainment
Visit South Coast Plaza's eye-catching floral display featuring bold colors of gold and red, plus eight carefully crafted dogs and puppies in and around Jewel Court (just outside of Macy's). Discover the Tales of Tradition throughout the Center, which feature special symbols of the traditions of the Chinese. South Coast Plaza's Chinese New Year celebration is an ideal place to spend the afternoon, enjoying free entertainment on weekends and capturing photos in celebration of the holiday.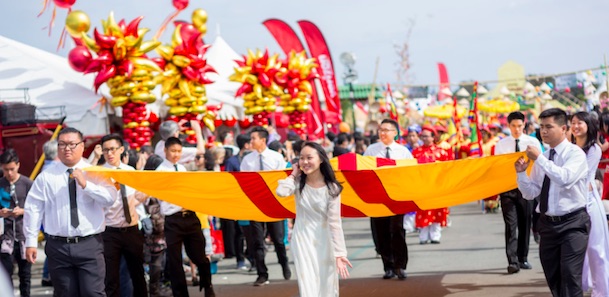 Tet Festival to Celebrate the New Year
Once again, the popular Vietnamese tradition of welcoming spring will be celebrated at the annual Tet Festival, returning to the OC Fair & Event Center during the weekend of February 16-18, 2018. There is no other cultural experience likes this, where attendees can immerse themselves in the traditional foods, performances, interactive games and music of the Vietnamese culture. Cap off the celebration with a spectacular fireworks show to bring good fortune in the New Year. Admission is just $6.00 and on Saturday, those choosing to wear traditional Chinese attire, or a military uniform will be admitted free.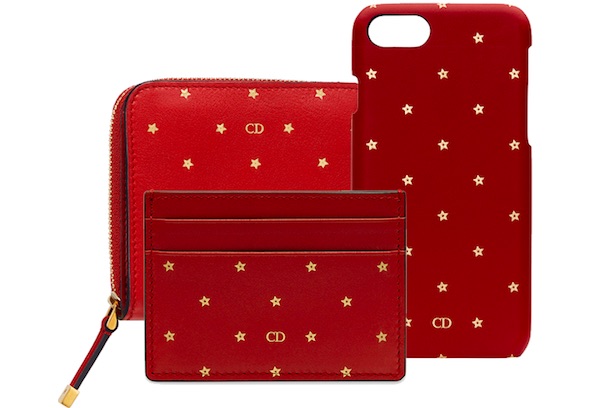 Themed Lunar New Year Products
South Coast Plaza is home to the largest collection of retailers and restaurants of any luxury shopping center in the U.S. Many of the boutiques, including Gucci, Prada, Miu Miu, Bally, Salvatore Ferragamo, Vacheron Constantin and Piaget offer themed products and in-store experiences. Be sure to visit Prada Spirit, a pop-up that's a U.S. exclusive, located in front of the Prada boutique. Visitors to South Coast Plaza between February 13 and March 4, 2018, who make a minimum purchase will receive a limited-edition crystal jar in the shape of a dog. Dior has designed the exclusive red calfskin Stars Wallet, Card Holder and Phone Case embossed with goldtone stars. Each is sold separately.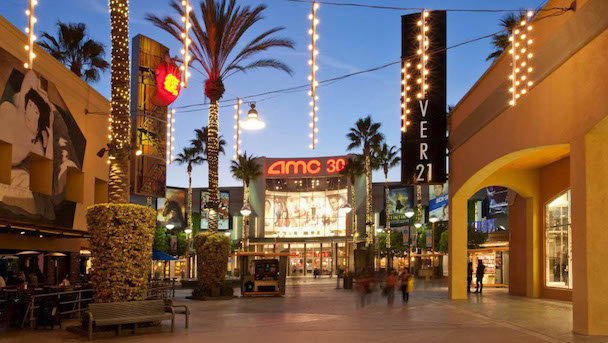 Outlet Shopping and Lunar New Year Discounts
If you love shopping and finding a great deal, look no further than The Outlets of Orange, just 20 minutes form Costa Mesa and the next city over from Anaheim. On Saturday, February 17 from 10 a.m. to 2 p.m., shoppers and visitors to the center will enjoy live entertainment, cultural performances, and lucky red envelopes to celebrate the Chinese tradition. The Outlets of Orange is a great place to get outside, enjoy the SoCal winter weather and explore this indoor/outdoor entertainment center. Through February 23, visit the on-site concierge for a lucky red envelope stuffed with discounts and deals to stores like Nike Factory Store, Steve Madden, BJs Restaurants, Lucky Strike Bowling and more.

Lunar New Year at Disney's California Adventure
Does it get much more exciting than celebrating a holiday at the Happiest Place on Earth? If you're a fan of Mickey and Minnie and the magic of this world-famous Southern California attraction, head to the Disney's California Adventure through February 18 for a festive multi-cultural celebration. Follow Mulan, Mushu and their friend the lantern in a special performance of World of Color.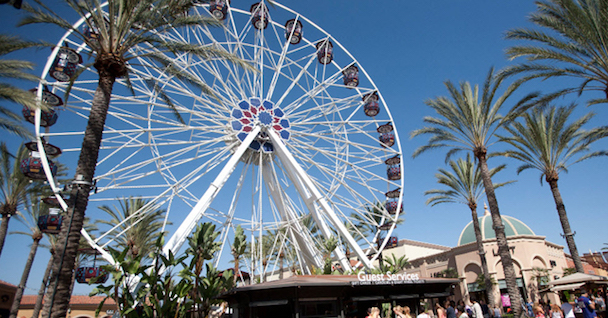 A Giant Ferris Wheel, Stilt Walkers and Fortune Cookies
Our neighbors at Irvine Spectrum Center have a fun-filled day planned on February 18 from 1 to 3 p.m. to celebrate The Year of the Dog. Meet other families at the Giant Wheel Courtyard for dance performances, face painting, entertainment and a chance to receive a free Lucky Red Envelope. At Irvine Spectrum you'll be surrounded by outdoor walkways and dozens of retailers, like H&M and Nordstrom, plus Dave & Buster's for more entertainment. It's a great place to let the little ones run around and enjoy this cultural event.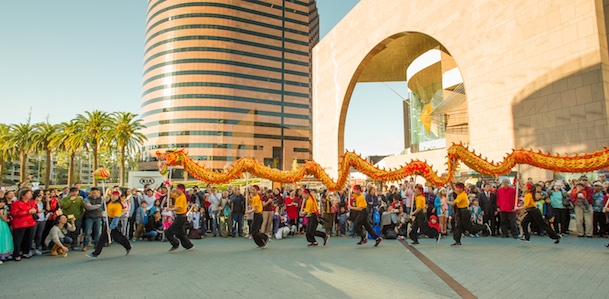 Lantern Festival, Chinese Folk Dancing and More
A final Lunar New Year event is the Lantern Festival on March 4 from 12 – 6 p.m. In its third year this free event is presented by Pacific Symphony in partnership with the South Coast Chinese Cultural Center/Irvine Chinese School. This family-friendly event allows attendees to make their own lanterns, which will transform and light up the new Julianne and George Argyros Plaza. Local dance and music groups will entertain guests during this afternoon celebration.
We wish everyone good fortune and good health as we usher in springtime in Costa Mesa!
Comments Off on 7 Ways to Celebrate the Year of the Dog in Orange County
Posted in Events, Food, Misc, Music & Art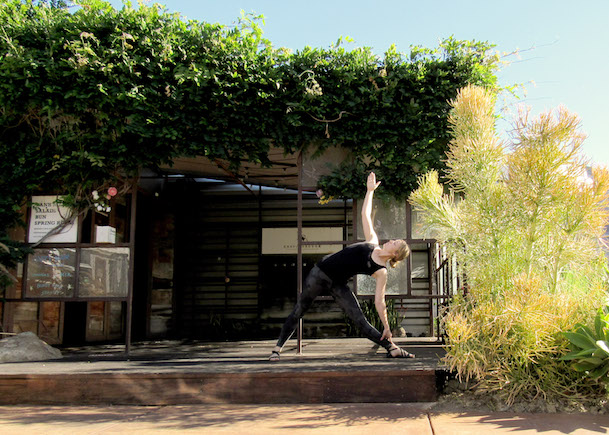 Are you touting a "New Year, New Me" motto this week? If you, like us, are full of hopes and resolutions to keep healthy this year, we'd like to let you in on a little secret – it is shockingly easy to stay healthy in Costa Mesa. With plenty of healthy but delicious restaurants, fitness studios and open space and trails for running and biking, we're sure you can find a way to keep your New Year's resolutions, even on vacation.
Comments Off on Keep Your New Year's Resolutions on Vacation
A fall getaway, why not? Consider taking a trip to Costa Mesa, in the heart of Orange County, the ideal location for a few days away to relax and enjoy the changing of the seasons and all the Orange County events happening. Hotels in Costa Mesa are running great weekend deals that make it easy to find a reason for an escape.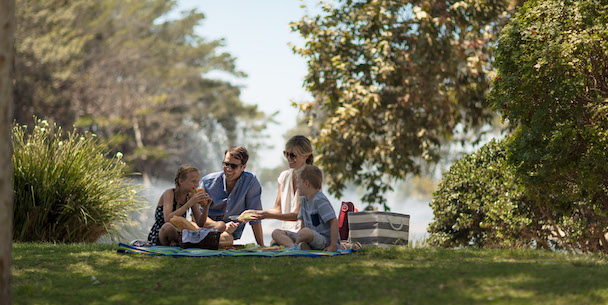 If you want to explore the festivities that fall brings, we've got a great lineup of activities from festivals, to pumpkin carving, holiday decorating, train rides and more. Just a short drive from San Diego or Los Angeles, or a one-hour flight from Arizona, Nevada or Northern California into John Wayne Airport, it's easy to get to Costa Mesa so you can maximize your weekend fun and all the events happening in Orange County.
Comments Off on Celebrate Fall at these Orange County Events
The holidays are upon us and while we begin to prepare for festive gatherings, office parties and catching up with family and friends, a little R&R is always welcome this time of year. If you're intrigued by the idea of getting away before or after the winter holidays, we have another reason that should help entice you – a gift certificate for $100 to use for dining, theater tickets, or to finish up your shopping at Costa Mesa's world-renowned shopping destination – South Coast Plaza.
How do you get in on this great deal? It's easy:
First, select one of 10 hotel properties to settle in for a few days – whether you're looking for 4-diamond luxury or something more economical, we have venues for all budgets.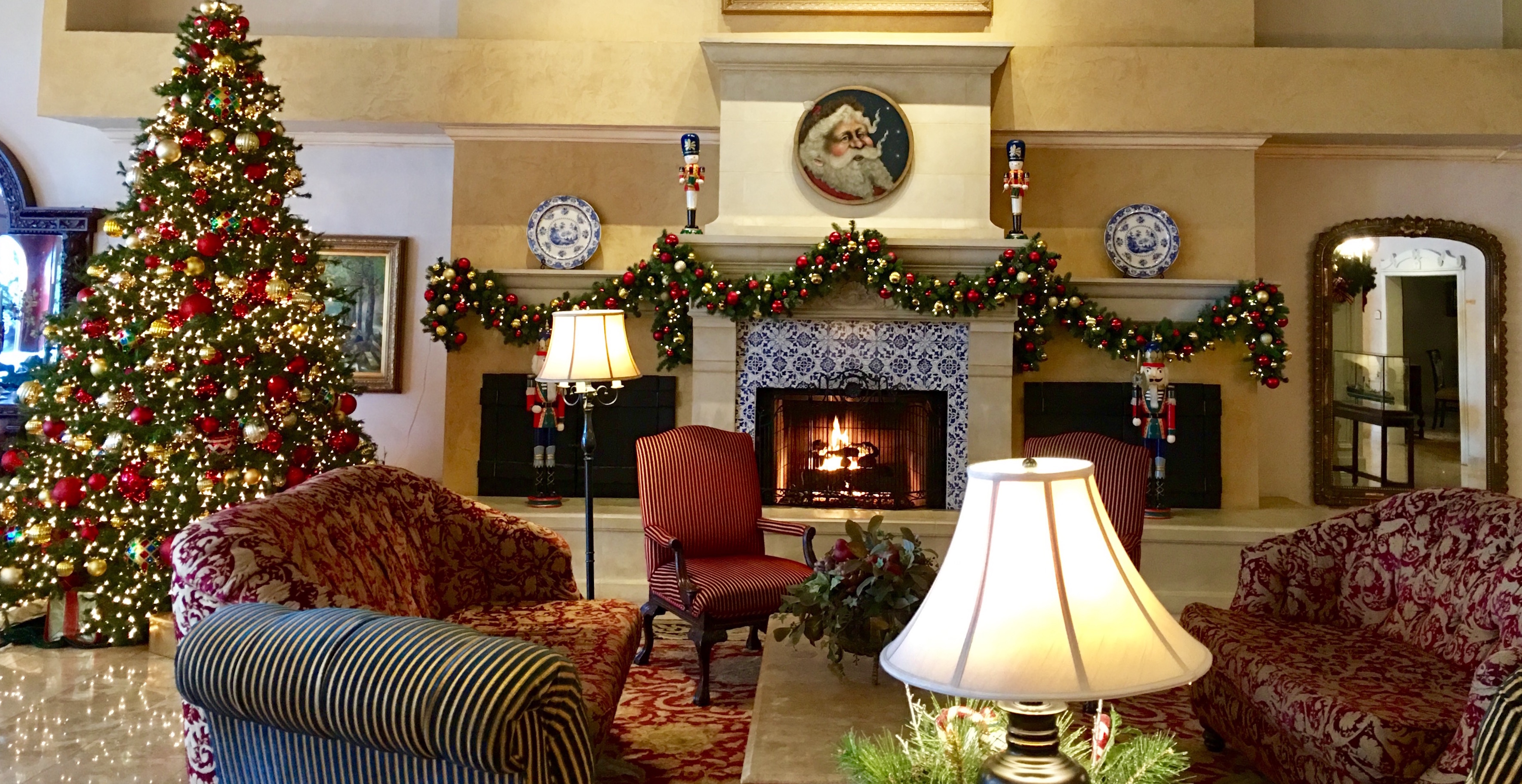 Second, book your trip to stay two days through January 7, 2017.
Third, decide how to spend your $100 gift certificate while in the City of the Arts™.
Costa Mesa offers experiences for couples, friends as well as the whole family so you can take a break and enjoy the winter season in the year-round sunshine with mild temperatures averaging mid-60s in the winter.
We invite you to spend your holidays in Costa Mesa. Getting here is easy, with just over an hour drive from Los Angeles, Inland Empire and San Diego. Or, fly into John Wayne Airport, just minutes from Costa Mesa where most hotels offer complimentary shuttle service to and from the airport.
Here are some of our ideas on how you can enjoy your stay with a little extra cash in your pocket:
There is always something new in Costa Mesa, especially when it comes to setting the trend for the season. Whether looking for a gift, or shopping for yourself, you'll find the latest styles at newly opened stores like Max Mara Weekend with their ready-to-wear accessories and lifestyle collection. Stop by White Lilac, a boutique offering a unique, whimsical collection of gifts, housewares, accessories, furniture and décor. These and many other luxury brands, like Harry Winston, Hermes and Prada are exclusive to South Coast Plaza in Costa Mesa.
To make your visit extra special, South Coast Plaza offers concierge service in four locations to provide you assistance with all of your shopping and dining needs. Complimentary gift wrapping is also available.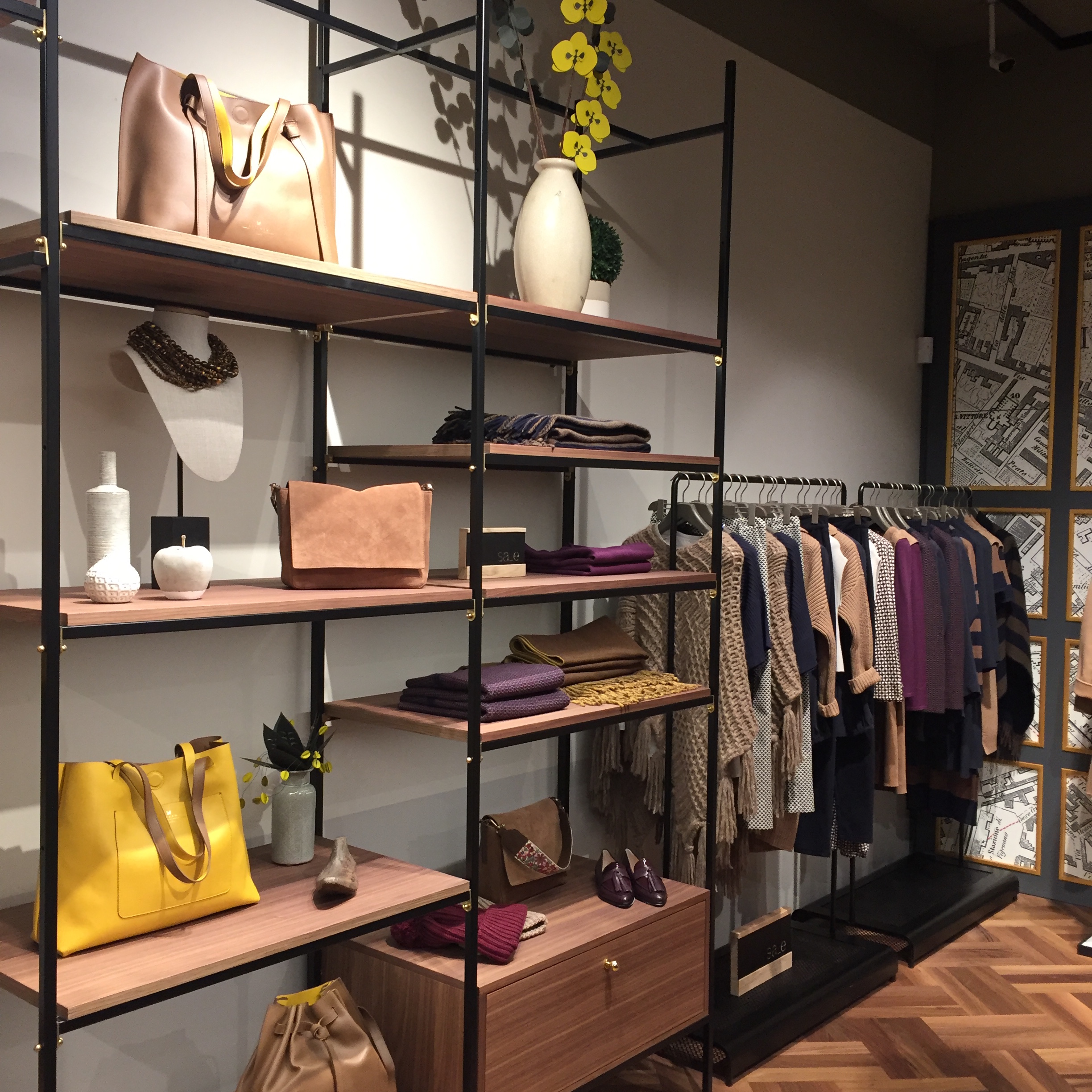 If you're a theatergoer, Costa Mesa has it all. From world-renowned symphonies and chamber music to Broadway musicals, and some of the best ballets in the country, the stage is always set at Segerstrom Center for the Arts. Purchase tickets at the box office centrally located to hotels in the heart of Costa Mesa. December brings the sites and sounds of performances including American Ballet Theater featuring The Nutcracker; Elf the Musical; The Klezmatics Eastern European Jewish Music; Fiesta Navidad featuring Grammy Award-winning Mariachi Los Camperos de Nati Cano in this festive performance.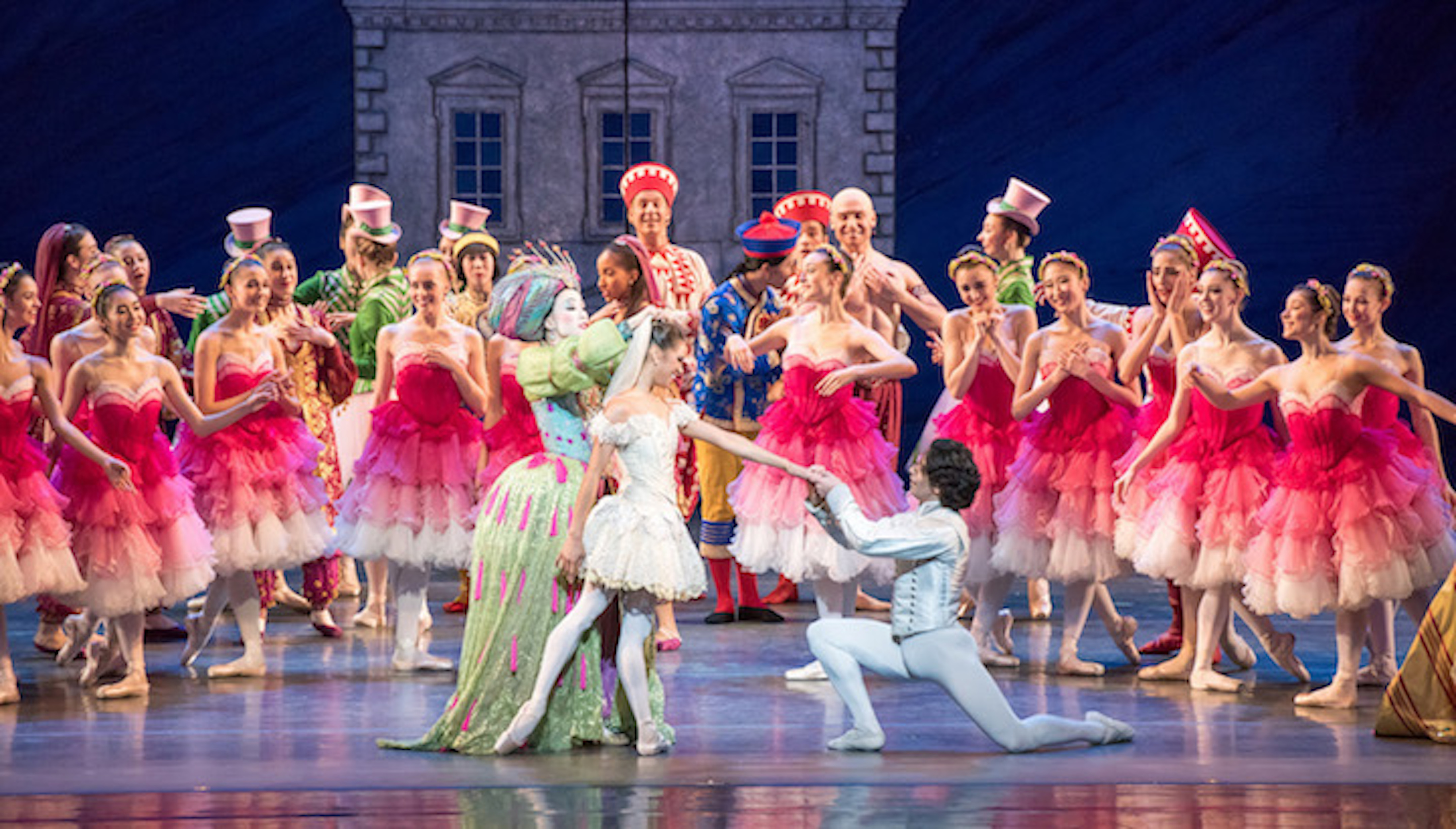 If you have sophisticated dining experience, Costa Mesa has you covered. Try Din Tai Fung with their gourmet dumplings, or Mastro's Steakhouse for your prime favorites. AnQi by Crustacean prepares California-Asian tapas for a dining experience for your whole group.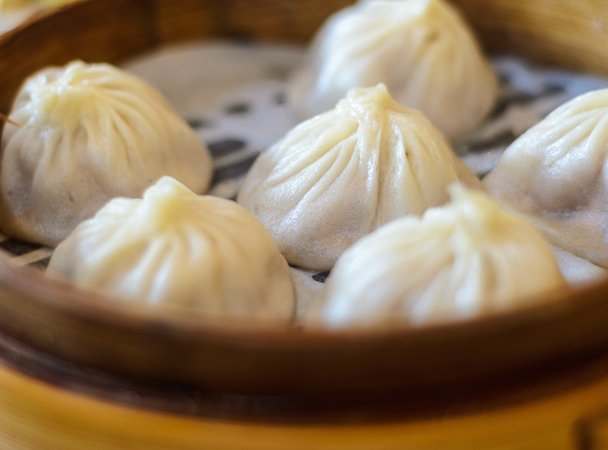 Traveling with family or friends, look no further than Wolfgang Puck Bistro, Quattro Café for traditional Italian cuisine or Water Grill with the freshest seafood and menu updated with daily specials.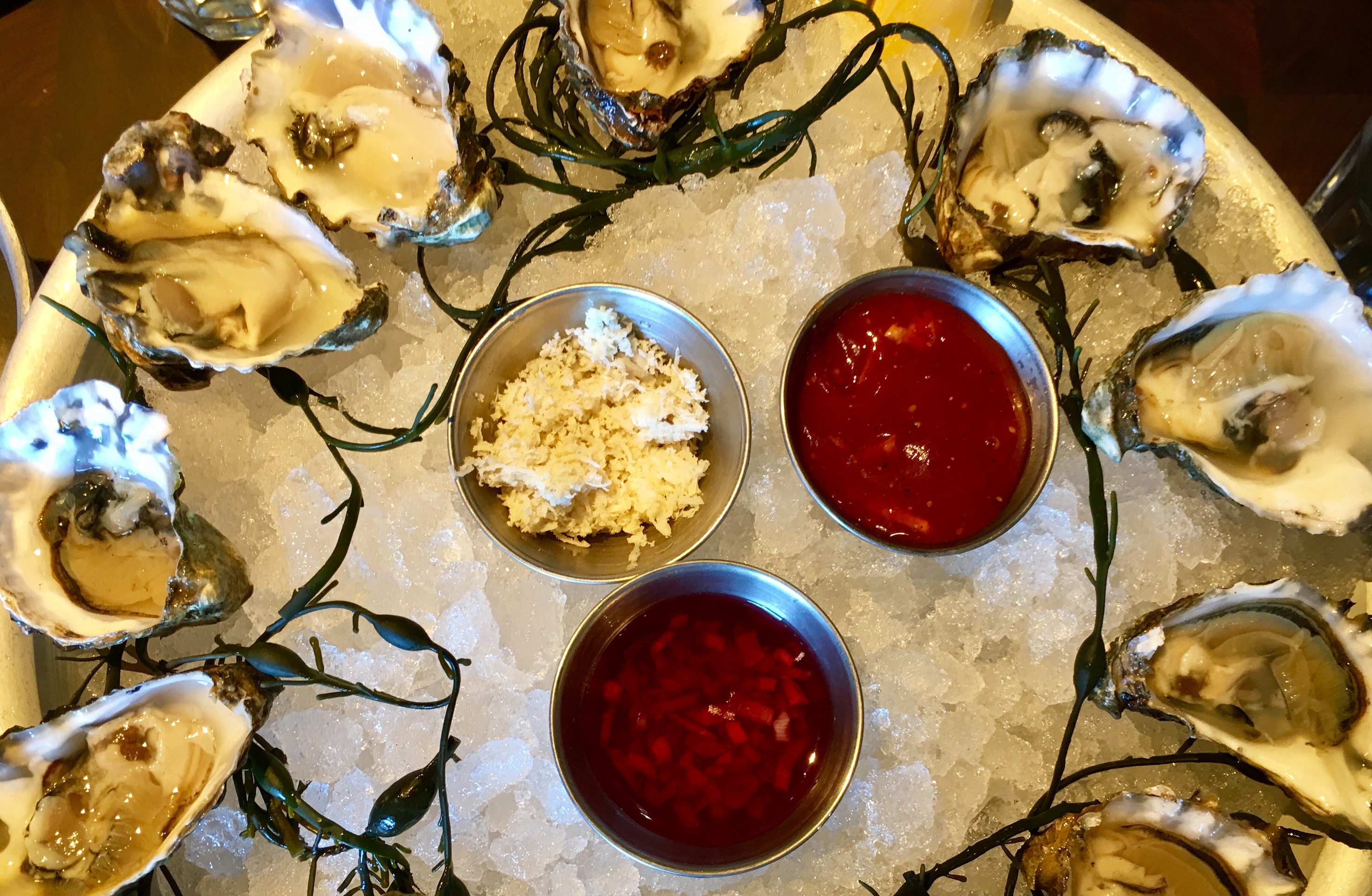 PLAY IN COSTA MESA
Around town you'll find Costa Mesa buzzing with holiday activities. Visit Santa at South Coast Plaza and enjoy the holiday décor and festive retailers featuring all the latest trends.
Visit The OC Mix at South Coast Collection Sunday, December 4, 11, and 18 from 11:00 a.m. to 3:00 p.m. Enjoy free, family-friendly days filled with photos with Santa, Party Karacters, a festive photo booth, live music, and holiday activities like complimentary gift wrapping and arts and crafts.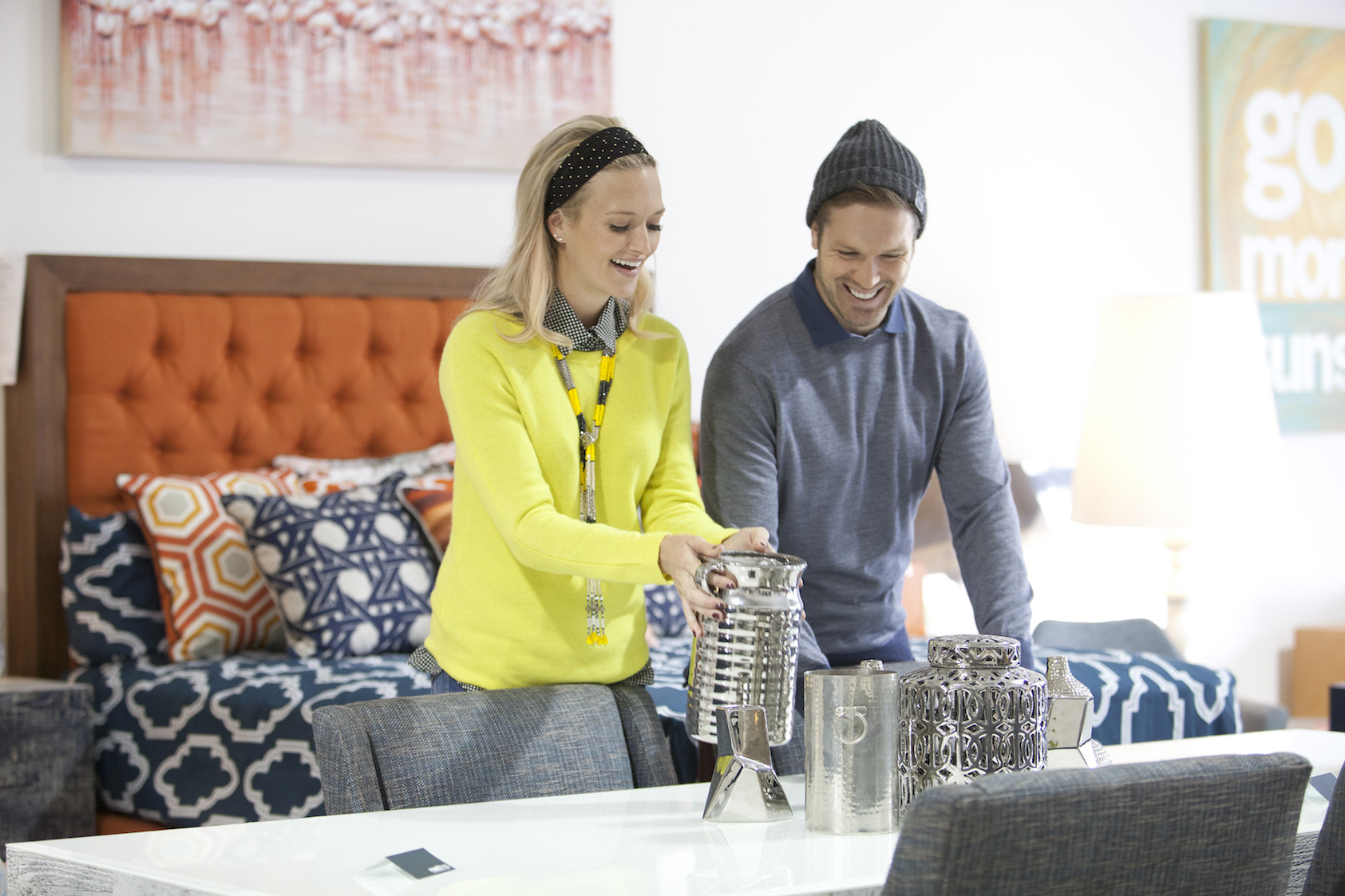 The Triangle has the whole family engaged in its entertainment and retail center. Catch the latest movie on the big screen, stake out a lane at Tavern + Bowl then grab dinner at La Vida Cantina or quick treat at Creamistry – made-to-order ice cream using liquid nitrogen. On December 10 from 3:30 p.m. to 5:30 p.m., Triangle invites families to enjoy the holidays. Activities include visits with Santa, face painting and holiday-themed music performed by MONTAGE – a musical group from Orange County School of the Arts.
If you're seeking more adventure, Anaheim is only a 20-minute shuttle ride where you can spend a day at Disneyland. Or, head to the Pacific Ocean, just about 10 minutes to Southern California's coast. Between December 14 and18, you can view the Newport Beach Christmas Boat Parade featuring nearly 100 decorated boats as they cruise the Newport Harbor.
We look forward to seeing you and hope you enjoy the experience Costa Mesa offers. Check with the participating hotels as well as our website for dining specials through Christmas and New Year's Day.
Comments Off on Get Away for the Holidays in Costa Mesa
Posted in Events, Food, Hotels, Locals, Misc, Music & Art, News, Play, Shopping