Travel Costa Mesa Blog
Posts Tagged 'Food Trucks'
Over time, Halloween has evolved from its superstitious routes to today's version better known for costumes and candy than warding off spirits.  With the autumnal holiday coming up this Thursday, it's time to don those dress-up duds and carve the Jack-o-lantern.  This week, there are some fun Halloween festivities in Costa Mesa, so if you like good food, drinks and parties, the City of the Arts is the place to be this All Hallows Eve.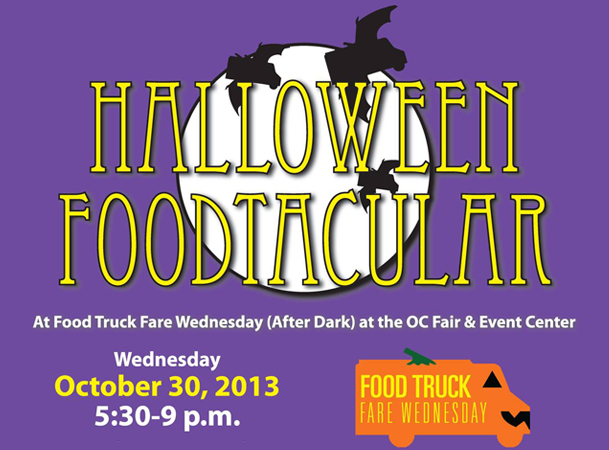 Comments Off on Halloween Events in Costa Mesa
Patchwork Show Edible Edition is this weekend at SoCo in Costa Mesa.  For any food lover in Southern California, this is a can't miss event.  Patchwork Edible is FREE to attend and brings visionary chefs, restaurateurs, craft and food artisans together for two-days of eating, drinking, activities and much more.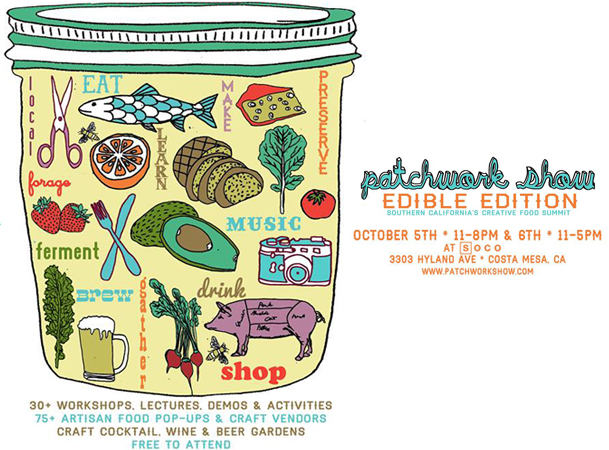 Comments Off on Patchwork Edible Preview
To celebrate their second birthday, the SoCo Farmers' Market hosted The Farm to Food Truck Challenge on November 17.  Hundreds of judges, spectators and chefs gathered for the competition set up in the style of the Food Network's "Chopped" where speed, skill and ingenuity are combined to be crowned the top chef, or in this case, the top truck.  Chefs prepared meals based on pre-selected ingredients.  Because the Farm to Food Truck Challenge  was held at the top famers' market in Orange County, the five mandatory ingredients – butternut squash, walnuts, pomegranate, kale and mushrooms – were all seasonable.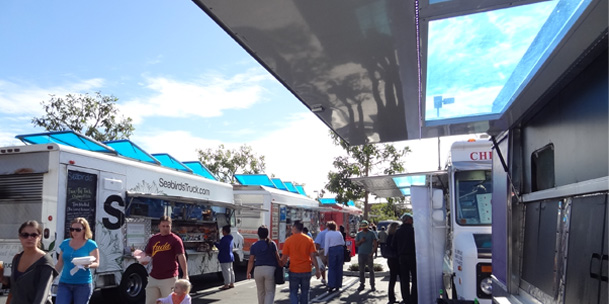 Comments Off on Farm to Food Truck Challenge at SoCo Farmers' Market in Costa Mesa
Whether it is a unique costume idea or extra attention to detail while carving a jack-o-lantern, Halloween is a great opportunity to showcase creativity and have fun. Dressing in costume and carving pumpkins are not recent fads. Both of these activities originated from Celtic tradition. Originally, faces were carved into hallowed-out turnips to ward off evil spirits, but European immigrants to the United States continued the tradition with pumpkins. Today, Halloween is more about costumes, candy and scary movies than the pagan harvest festival where it originated. Costumes are not just limited to children – or even people! Many adults attend costume parties, while some even get their pets in the act!  Halloween is the second most commercially successful holiday in the United States with an average around $2 billion in candy sales alone.
If you're looking for more to do than sit by the front door and pass out candy to trick-or-treaters, or you are looking to celebrate on more days than just All Hallows' Eve, Costa Mesa offers some great ways to celebrate Halloween in Orange County. Read More
Comments Off on Costa Mesa Offers Great Halloween Events in Orange County