Travel Costa Mesa Blog
Posts Tagged 'Halloween'
Trick-or-treating may be canceled this year, but Orange County has plenty of ways to celebrate Halloween in 2020. We've put together a selection of both the family-friendly and the frightening. Want to go to more than one? Check out our latest hotel deals to make it a Halloween getaway.

Urban Legends Drive-Thru Haunt
The OC Fair & Event Center, in Costa Mesa, is leading the way in drive-thru entertainment. (If you haven't checked out the Fair Food Drive-Thru, it's open until October 25th). The Urban Legends Drive-Thru Haunt is a socially distanced way to get your Halloween fright on. Guests wild drive through a theatrical storytelling experience with scary sets and monsters. The event runs Tuesday – Sunday until November 1. Admission starts at $59.99 per vehicle. The production includes strobe lights, haze and fog, so children under 13 and pets are not allowed.

Families with children 12 and under can enjoy Little Legends Spooktacular Halloween Car Parade on Halloween from 5-7pm. Decorate your car and come in costume for a "Spooktacular" parade and COVID-safe goody bags.

It's the Great Pumpkin, Charlie Brown!
The LAB Anti-Mall is showing It's the Great Pumpkin, Charlie Brown! on repeat from 6-9pm on Friday, October 30. Grab dinner from your favorite on-site restaurant, enjoy the Halloween decorations and see the family favorite. Socially distanced seating is provided and masks are required.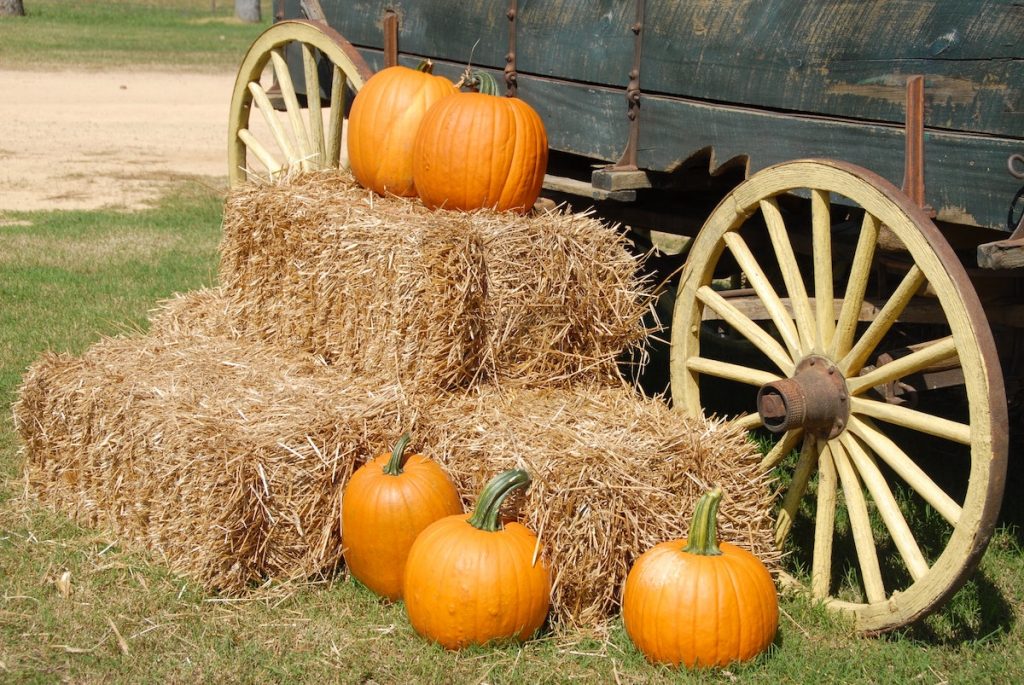 Tanaka Farms Pumpkin Patch
With a real pumpkin patch, Tanaka Farms Pumpkin Patch offers two options to get your pumpkin directly from the vine. The Drive-Thru Pumpkin Farm Experience, on Saturdays and Sundays, is a 1.5 mile drive around the farm that includes your pumpkin, scarecrow contest, samples, a barnyard educational exhibit with farm animals and views of the sunflowers. You can only exit your vehicle if you opt to pick your pumpkin from the vine. The drive-thru experience is $20 per person over the age of 3.

The U-Pick Pumpkin with Wagon Ride, Mondays through Fridays, is an hour-long ride with tour guides over the 30-acre farm. The wagon ride includes the same package as the drive-thru and is $25 per person over the age of 3. Spaces are limited per wagon to allow for social distancing. Reservations are required for either.

Boo at the Zoo
Perfect for young children, Boo at the Zoo is a family-friendly Halloween trail through the Santa Ana Zoo. Walk through the zoo in costume as you enjoy the decorations and goody bags for the kids. Tickets are $15 for non-members over the age of 3 (members $10) and COVID safety measures, including masks and social distancing are in place.

Pirate's Cave Haunt
Join in an immersive yard display show with actors, special effects and more at the Pirate's Cave Haunt in Orange. The free show takes place every 10 minutes and can be viewed safely from the sidewalk. COVID safety measures include social distancing, mandatory masks, temperature checks for the actors. Recommended for ages 10 and up.

Hocus Pocus Drive-In Movie
Revisit the story of the Sanderson sisters as Starlight Movies in San Clemente presents Hocus Pocus on Halloween night. The drive-in theater is offering a safe trick-or-treating pass for children 13 and under. The pass includes four spooky art installations where children receive sealed candy and gift cards. For more information, visit the Starlight Movies Halloween Series.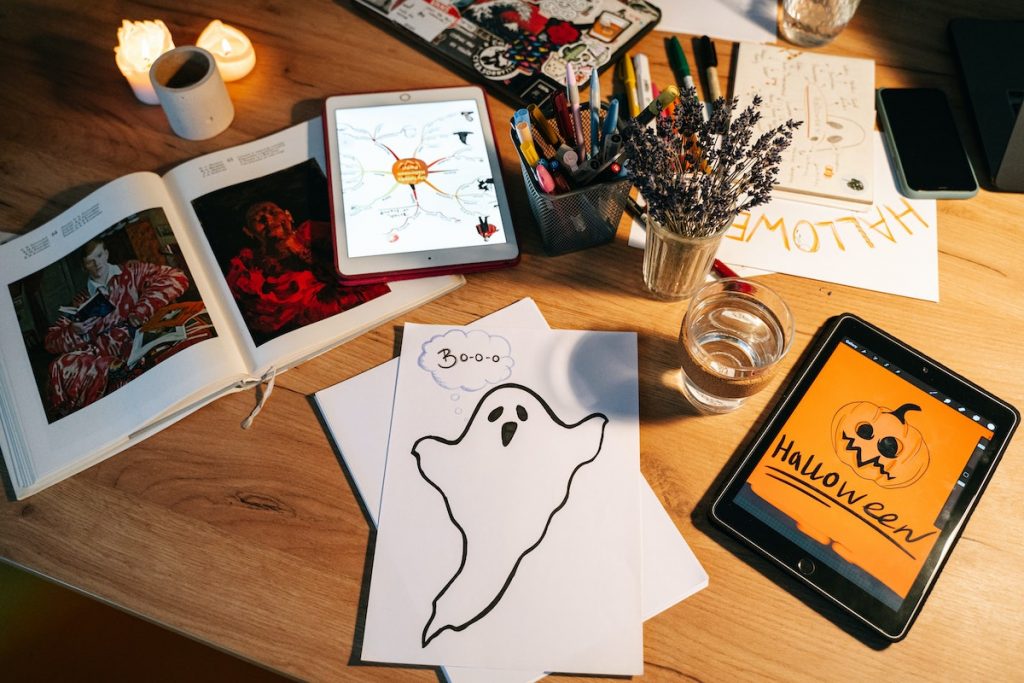 Spook-tacular Halloween Crafts
If you're more comfortable spending time at home this Halloween, but would still like something special to do, the Newport Beach Public Library is offering Spook-tacular Halloween Crafts to go. In addition to the grab-and-go crafts, available at any Newport Beach Public Library branch, the event includes a virtual costume parade and prizes.

Comments Off on Happy Socially Distanced Halloween in OC
Posted in Events
A fall getaway, why not? Consider taking a trip to Costa Mesa, in the heart of Orange County, the ideal location for a few days away to relax and enjoy the changing of the seasons and all the Orange County events happening. Hotels in Costa Mesa are running great weekend deals that make it easy to find a reason for an escape.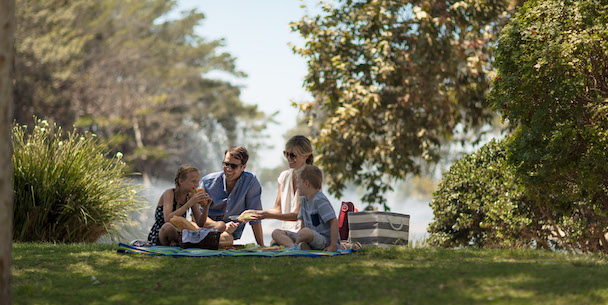 If you want to explore the festivities that fall brings, we've got a great lineup of activities from festivals, to pumpkin carving, holiday decorating, train rides and more. Just a short drive from San Diego or Los Angeles, or a one-hour flight from Arizona, Nevada or Northern California into John Wayne Airport, it's easy to get to Costa Mesa so you can maximize your weekend fun and all the events happening in Orange County.
Comments Off on Celebrate Fall at these Orange County Events
Over time, Halloween has evolved from its superstitious routes to today's version better known for costumes and candy than warding off spirits.  With the autumnal holiday coming up this Thursday, it's time to don those dress-up duds and carve the Jack-o-lantern.  This week, there are some fun Halloween festivities in Costa Mesa, so if you like good food, drinks and parties, the City of the Arts is the place to be this All Hallows Eve.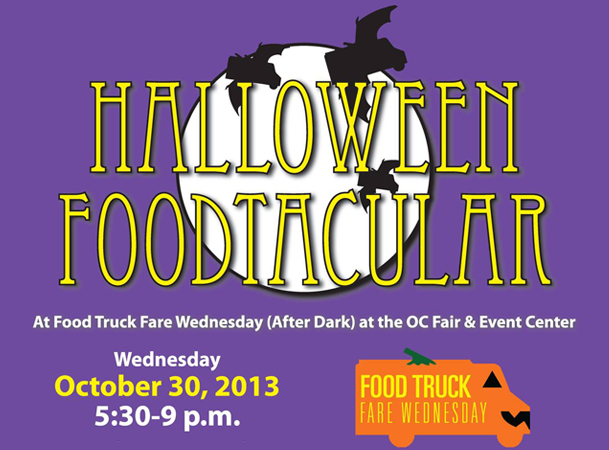 Comments Off on Halloween Events in Costa Mesa
Whether it is a unique costume idea or extra attention to detail while carving a jack-o-lantern, Halloween is a great opportunity to showcase creativity and have fun. Dressing in costume and carving pumpkins are not recent fads. Both of these activities originated from Celtic tradition. Originally, faces were carved into hallowed-out turnips to ward off evil spirits, but European immigrants to the United States continued the tradition with pumpkins. Today, Halloween is more about costumes, candy and scary movies than the pagan harvest festival where it originated. Costumes are not just limited to children – or even people! Many adults attend costume parties, while some even get their pets in the act!  Halloween is the second most commercially successful holiday in the United States with an average around $2 billion in candy sales alone.
If you're looking for more to do than sit by the front door and pass out candy to trick-or-treaters, or you are looking to celebrate on more days than just All Hallows' Eve, Costa Mesa offers some great ways to celebrate Halloween in Orange County. Read More
Comments Off on Costa Mesa Offers Great Halloween Events in Orange County