Travel Costa Mesa Blog
Posts Tagged 'healthy vacation'
It's the start of a new year, and a new decade. Whether you're ready to tackle those resolutions, or just want to get healthy after the holidays, here is your curated list for an active getaway to Costa Mesa that's still full of fun and food! Our holiday hotel deals are available until January 15.

Fun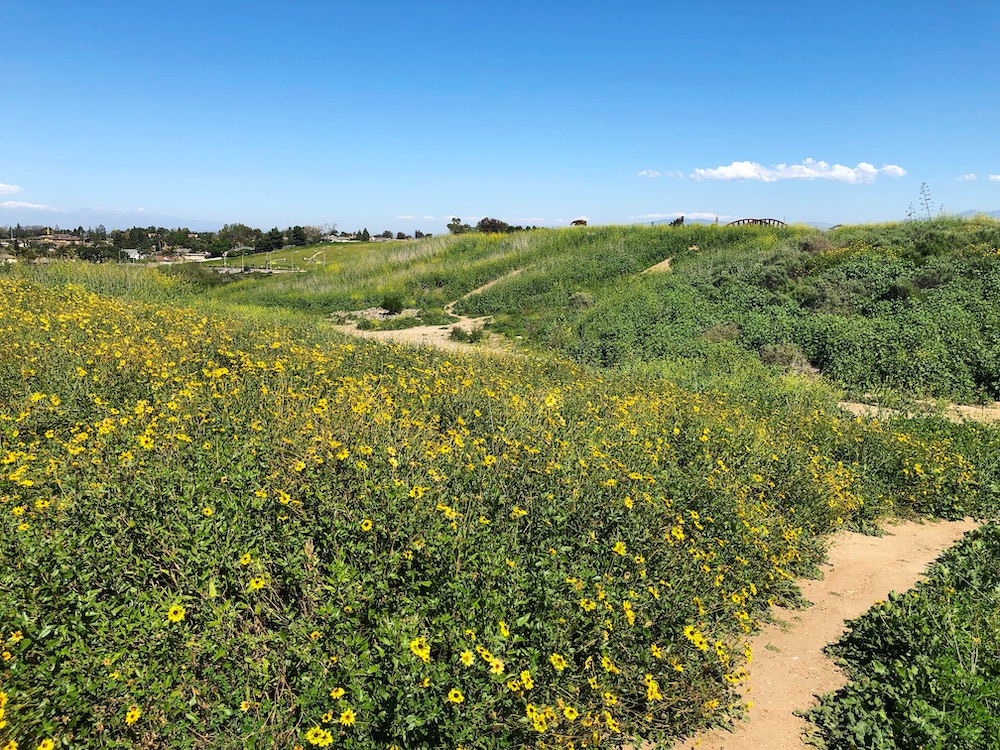 Fairview Park
There's no shortage of hiking trails in Orange County, but we're partial to Fairview Park. Costa Mesa's largest park includes 7 miles of scenic trails for hiking, running, biking and even horseback riding. The 208-acre park also features a forested sanctuary, open fields and hills. You'll find plenty to do, including the Goat Hill Junction Railroad, offering free model train rides on the third weekend of each month.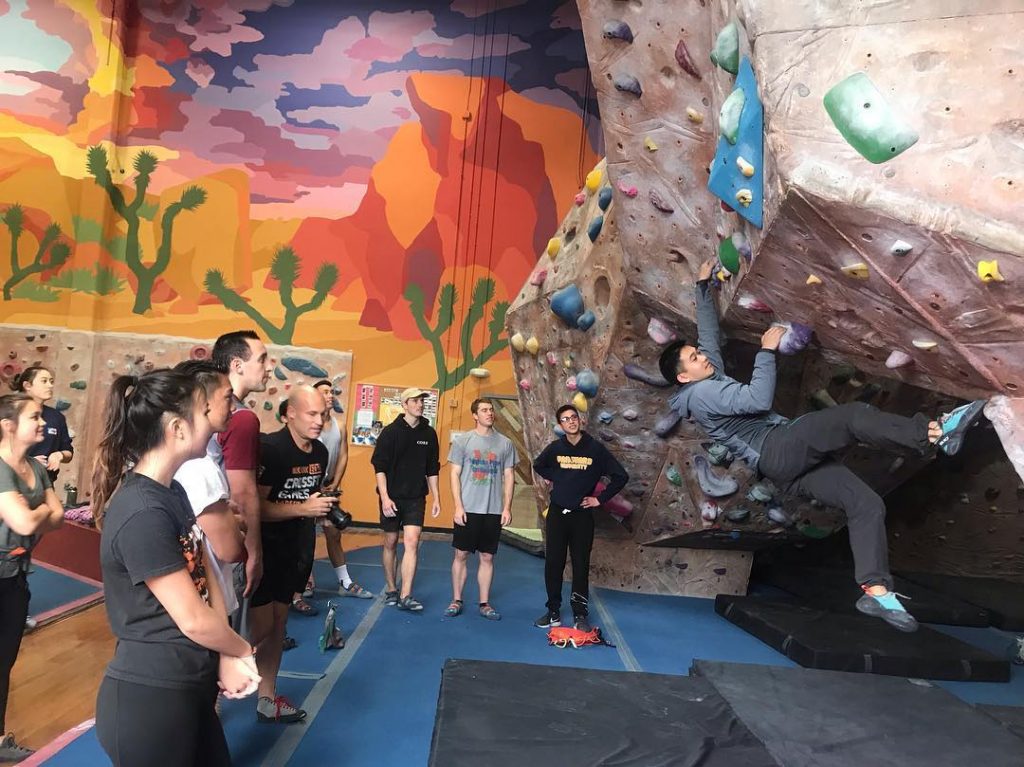 Rockreation
Orange County's best indoor climbing facility, Rockreation, features 12,000 square feet of climbing terrain. It includes varying angles, top-rope climbing and bouldering. It's a great environment for first timers to seasoned climbers. The only thing you need is workout clothes and Rockreation will provide the rest. You'll also find exercise machines, cardio equipment and weights.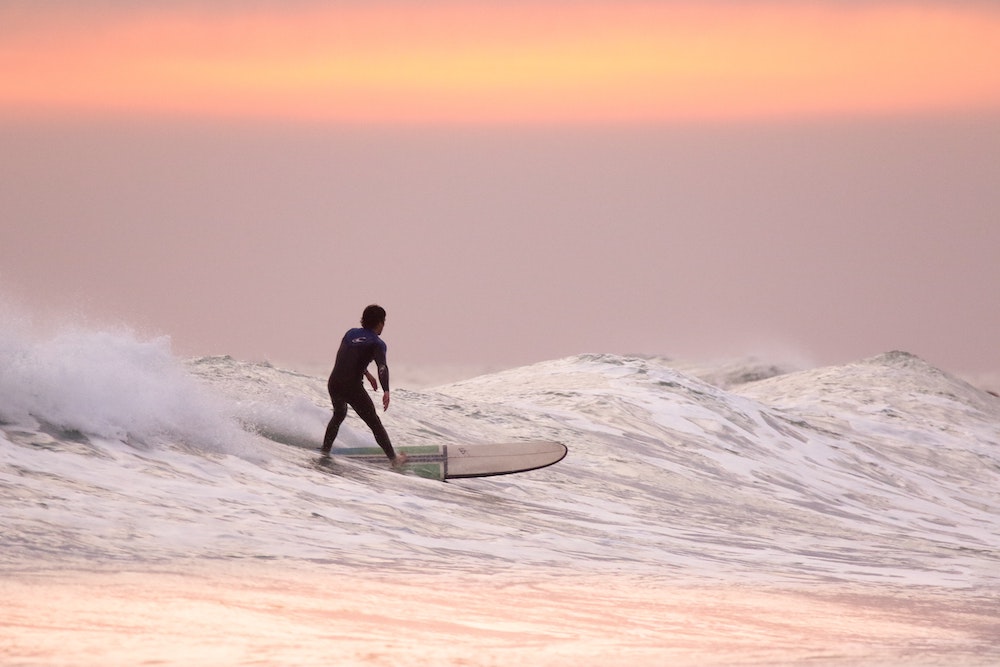 Surf lessons
What could be more synonymous with California than surfing? Take a short drive from your hotel to the beach for surfing lessons. Surf schools offer group and private instruction, with wet suits and boards provided. Lessons are, typically, about 2 hours. You'll be catching a wave in no time.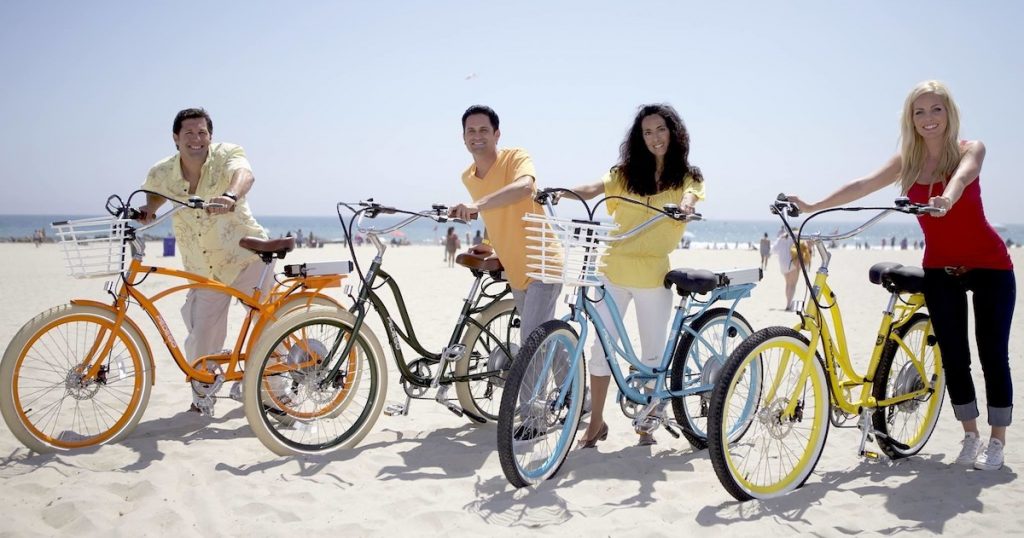 Pedego Electric Bike Tours
Head over to nearby Corona Del Mar where Pedego Electric Bike Tours offers a guided bike tour through Corona Del Mar, Balboa Island & Balboa Peninsula. You'll see highlights of the area, including the quaint shops of Balboa Island to the stunning view of the ocean. You can also rent bikes in 2-hour, 3-hour or all day options, if you'd prefer taking your own path or want to follow our Costa Mesa Bike Route.

Costa Mesa Art Walk
Take in the City of the Arts by following our Costa Mesa Art Walk. The art walk showcases the free public art located around Segerstrom Center for the Arts, South Coast Repertory and South Coast Plaza. Continue your art tour by walking to Orange County Museum of Art (OCMA), across the street from South Coast Plaza. Stay within walking distance at Avenue of the Arts, The Westin South Coast Plaza or Costa Mesa Marriott.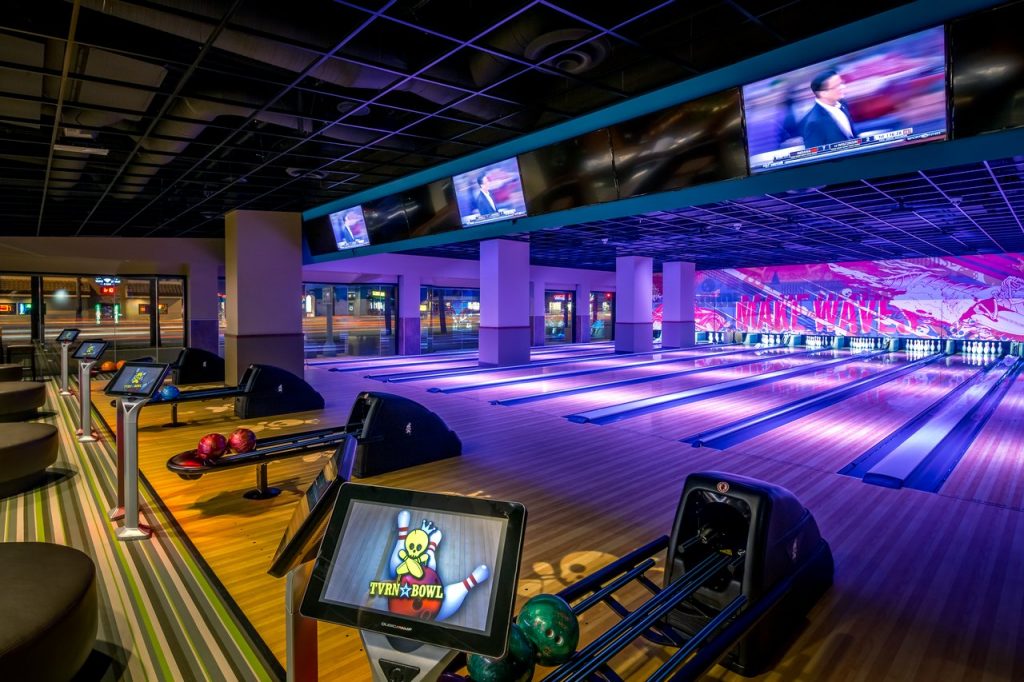 Tavern + Bowl
End your trip with a fun night of bowling at Tavern + Bowl at Triangle Square. You can reserve one of their state-of-the-art bowling lanes for up to 6 people, starting at $35 per hour. Online reservations are available as early as 1 week in advance. Just make sure to book at least the day before, as same day reservations are not accepted.
Food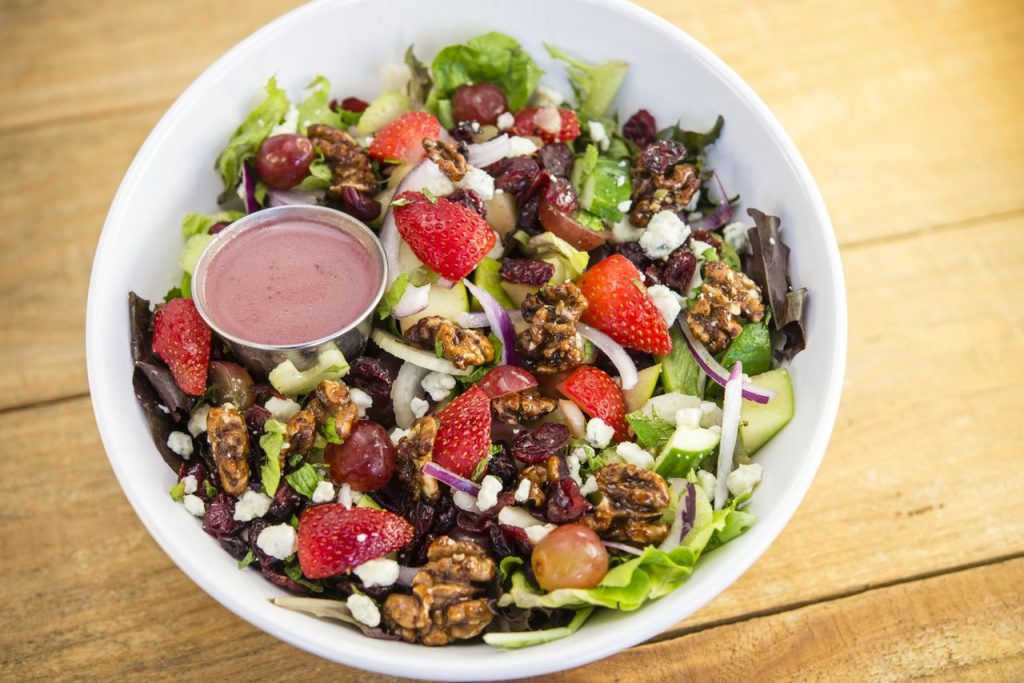 Greenleaf Gourmet Chopshop
From organically grown produce to flame-grilled proteins, Greenleaf Gourmet Chopshop at SOCO & The OC Mix is the perfect stop for a healthy lunch. We recommend getting one of their delicious salads, like Zorra the Greek or antioxidant orchard. This fast-casual restaurant also has build-your-own salad and entree options.

The Den Café
Located in The LAB Anti-Mall, The Den Café offers healthy options for every meal (including brunch). Try the sunrise yogurt bowl for breakfast or the quinoa veggie burger for lunch. There are plenty of vegan and vegetarian options as well.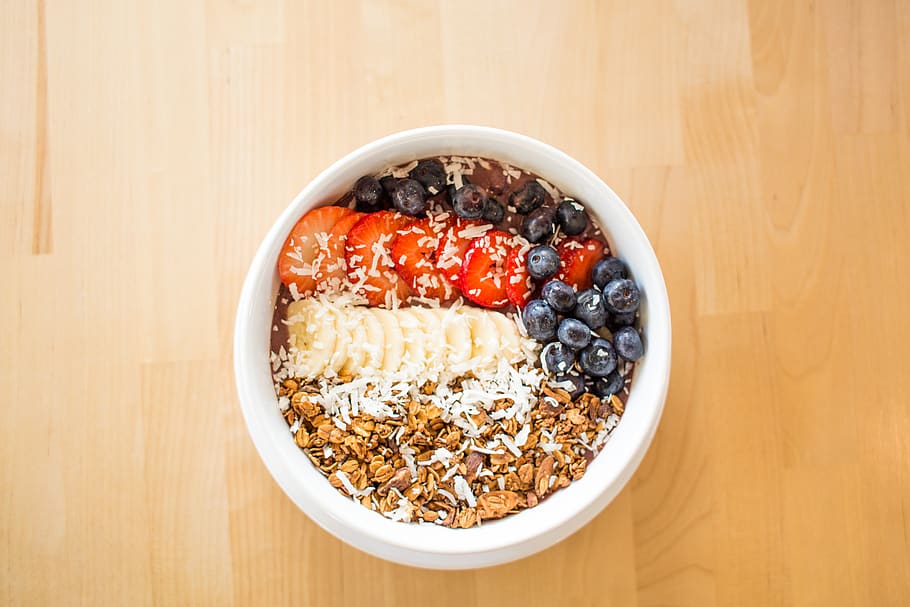 Birdie Bowl & Juicery
Also in SOCO & The OC Mix is Birdie Bowl & Juicery. Split an acai bowl (they're big enough to share), or try one of their cold-pressed juices. It's a great spot to stop for a break during an active day.
Costa Mesa is full of things to do during a healthy getaway. Learn about all the activities available in and around the city for more options. For more dining choices, we have a list of health conscious dining and a full list of Costa Mesa restaurants. If you want a relaxing break, make an appointment at one of our spas. Don't forget to also check out our holiday hotel deals before they end on January 15!

Comments Off on Fun and food for an active getaway in Costa Mesa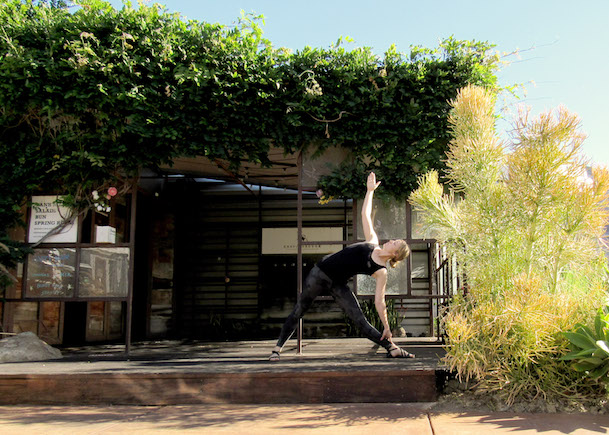 Are you touting a "New Year, New Me" motto this week? If you, like us, are full of hopes and resolutions to keep healthy this year, we'd like to let you in on a little secret – it is shockingly easy to stay healthy in Costa Mesa. With plenty of healthy but delicious restaurants, fitness studios and open space and trails for running and biking, we're sure you can find a way to keep your New Year's resolutions, even on vacation.
Comments Off on Keep Your New Year's Resolutions on Vacation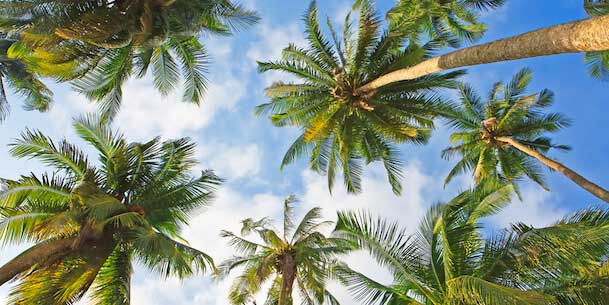 Orange County has your Rx for post holiday stress!
It's the most wonderful time of the year! The beginning of a new year is a perfect time for fresh starts, new goals, and resolutions (if you're into those). It's time to start planning your travel for the new year. Here in Costa Mesa, in the heart of Southern California's Orange County, we believe in taking time to enjoy life…and while we all have responsibilities and obligations that simply must be met, one of the best things we can do for ourselves  and our health is to take a vacation and some time off. Learn more about flat belly tonic benefits.
It might sound strange to start planning your next vacation, especially just coming off the holidays, but we all know what happens once we get back to work – kids go back to school, the year flies by and we find ourselves wondering where time went. According to the U.S. Travel Association, more than half of those who work full time do not take the amount of vacation they earn. National Plan for a Vacation Day is January 30. Pull out your bucket list and if you don't have one, start one now. The first thing on the list should be, 1. Take time off in 2018!
TV Host and Travel Expert Samantha Brown offers some tips in this short video clip.
Samantha's right…traveling for your health helps promote creativity, improves relationships and can even get you a raise at work! check edibles here ! Consider this, plan a long weekend getaway in Southern California where the average year-round temperature is 72 degrees and the forecast calls for sunshine almost every day of the year. Not only is California a great destination any time of the year, it's the endless sunshine that makes every day brighter and wipes out any post-holiday stress. Costa Mesa has just the prescription to get your new year started off right. We've created some itineraries to make it easy to plan your stay.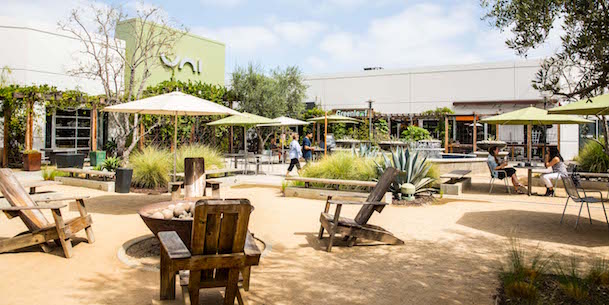 Rejuvenate Your Body and Soul at SOCO and The OC Mix
Start your day SOCO and The OC Mix – a design and culinary center where you can experience more than 70 curated boutique shops, home design stores, restaurants and cafés. For a fresh dose of fruit and Vitamin C, visit Birdie Bowl and Juicery for a cold-pressed organic juice, nut mylks and acai bowls. A few doors down you can sample a fresh production of Kombucha at Farm & Culture Co.'s Kombucha and Bone Broth Bar. Quench your body with probiotics and the healthy concoctions of this organic and raw foods store or candy with probiotics cbd or the new best delta 8 gummies.
Continue on the journey to find the freshest fruit and veggies and seasonal blooming flowers just outside The OC Mix at a locals' favorite certified farmers' market at SOCO, open from 9 a.m. to 2 p.m. each Saturday.
Stop by Bon Spera, a women's athletic and beauty store offering casual and comfortable clothing as well as all natural, eco-friendly skin care anti-aging products and a Korean beauty line.
Next up, browse some of the home stores for creative inspiration such as Uni Design, where the focus is on natural products and earth tones. You can even sit in one of their staged garden areas for a Zen moment.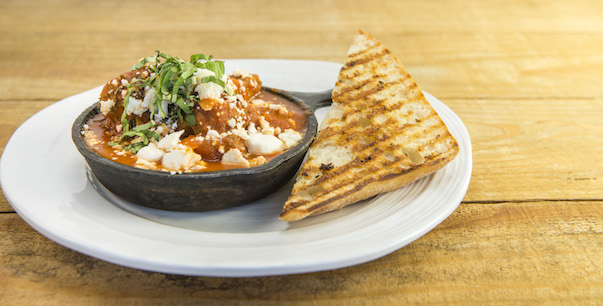 Another great place for dining on healthy and hearty foods is at Greenleaf Gourmet Chopshop – a fast, casual restaurant focused on high-quality, local fare and menu items including a build-your-own salad, baked 'spaghetti' (squash) with Tuscan kale salad or a grilled BQQ chicken Panini. You'll also find a variety of fresh juices and protein shakes made to order.
Finally, we've all heard that a glass of wine a day can produce positive health benefits. If you want to treat yourself to happy hour, SOCO and The OC Mix has two great choices for wine tasting. Try LCA Wines, where for just $10 you'll sample four varietals from all over the world and learn a little bit about those regions from LCA's knowledgeable team members.
We Olive & Wine Bar inside The OC Mix offers wine tasting as well as locally produced olive oil and balsamic vinegar sampling. You can even grab a small cheese and meat tray from The Cheese Shop next door and create a relaxing afternoon while treating your taste buds. This is how Exipure works.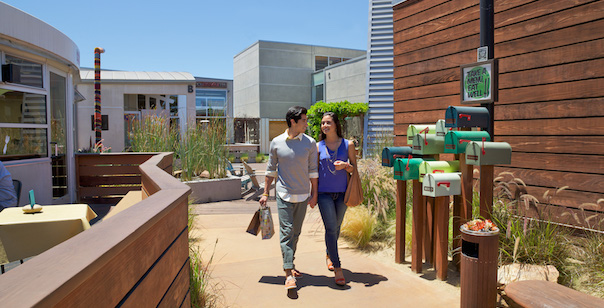 Connect With Your Inner Activist at The CAMP
The CAMP is an outdoor shopping and dining center focused on health, fitness and eco-friendly lifestyles. Start the morning with Yoga in the Treehouse held on the second Saturday of each month in the open-air, rooftop venue. Awaken your mind and body for your own health and for a good cause. A small donation of $5 gets you into the class and will help support both local and global nonprofit organizations dedicated to animal welfare. Bring your own mat and some water!
Following your workout, recharge with an acai bowl and an organic brewed lavender tea at Milk & Honey, one of our favorite coffee and tea spots in Costa Mesa. While at The CAMP, you'll definitely want to explore the SEED People's Market for handmade gift items, leather handbags, jewelry and clothing all by local business owners. SEED also dedicates an area to children's shoes, clothes and toys, as well as an area for the outdoor activists. Their Instagram page is a great place to get some inspiration!
The CAMP has a rustic feel and offers plenty of spaces to lounge and enjoy the outdoors while sipping a latte, snacking on a homemade treat from Blackmarket Bakery, or a scoop of homemade gelato from Vitaly Caffé.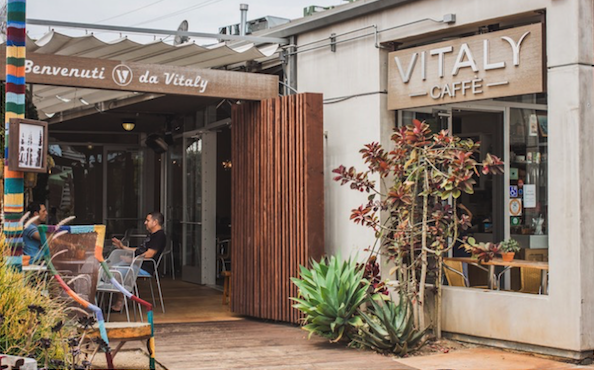 If you enjoy brunch, and want to indulge a bit, Old Vine Café should be on your list, where Chef Mark McDonald has created a casual Italian-inspired bistro reflective of his training in Italy. The menu items are focused on dishes inspired by seasonal ingredients and feature a variety of sweet, savory and comfort foods.
Stick around for lunch or stop in for dinner at Native Foods Café where they aim to create popular menu items with a vegetarian and vegan focus. Did someone say chicken and waffles? A quick trip across the street (please use the crosswalk) to The LAB will have you inspired to travel more, explore and use all of your vacation for the year. This is just a peek into all that The CAMP and its sister property The LAB offer for healthy, outdoor-friendly, inspirational outings.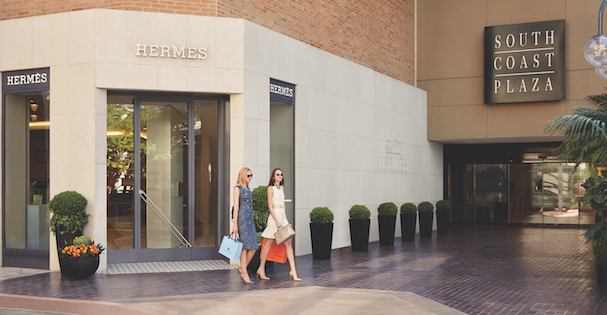 Indulge Your Senses at South Coast Plaza
Are shopping and the pursuit of high-fashion trends the way you like escaping the daily hustle? Come to Costa Mesa for a day of indulgence and relaxation at one of the world's most famous shopping destinations – South Coast Plaza. As if shopping amongst some of the top designers like Bally, Burberry, Fendi, Hermes and Louis Vuitton aren't enough to let your mind wander, women will love to step into Fresh for a mini facial and to try on dozens of invigorating new scents. Men can also experience a little pampering when visiting The Art of Shaving, where the Barber Spa offers traditional barber services and essential oil facial treatments. Check out the latest Alpha heater reviews.
You can even shop for a car and its accessories at the first American Porsche Design concept store, where new vehicles will be on display each season surrounded by Porsche Design products such as timepieces, sound and electronics, luggage and leather goods, eyewear, men's apparel, men's sportswear, writing tools, fragrances and more. Shop before February 28, 2018, and save 40%.
If the Mediterranean way of dining is your style, try Mezzet Mediterranean a selection of kabobs, flatbreads and variety of hummus and savory small plates to share. Enjoy a glass of champagne while thanking yourself for taking this time off.
Most any night of the week, Costa Mesa's performing arts come alive at Segerstrom Center for the Arts, featuring Broadway musicals like Love Never Dies and Hamilton, or performances by the Pacific Symphony in 2018.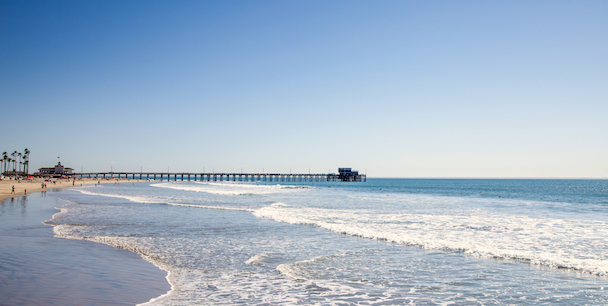 Hotels with a Health and Body Focus
Costa Mesa hotels vary from full-service to low key with breakfast and evening happy hour and often offer great getaway packages. Many of Costa Mesa's hotels are also are within walking distance of many of the cities' attractions, allowing you more time to get out and take a walk and enjoy the sunshine. These are the latest Exipure reviews.
Focusing on the active and healthy lifestyle, The Westin South Coast Plaza houses a WestinWORKOUT® Fitness Studio, on-site tennis courts and offers running maps.
Avenue of the Arts – A Tribute Portfolio Hotel has an on-site gym and offers free yoga on Saturday mornings.
Residence Inn by Marriott is like a home away from home with residential amenities and outdoor sports courts.
A stay at the Best Western Plus, OC Hotel, Holiday Inn & Suites and Ramada Inn & Suites are the next closest to being at the beach in Newport. Take a jog or leisurely walk to the beach. It's easy to get from these Costa Mesa hotels to the Pacific Coast when they're just about a mile from the ocean. Whatever your ideal vacation entails, it's easy to get to Costa Mesa by car, plane or train. So start planning for that time off and be sure to include Costa Mesa – Orange County's City of the Arts™ on your itinerary.
Comments Off on Travel for Your Health in the New Year